​
3rd International Food Innovation Conference
21 June 2023
The Great Food Gridlock: It's the Consumer, Stupid!
2000: That's how many kilocalories a human needs to fill up their belly. Food is, therefore, a predatory market: Which products get the biggest stomach share? Currently, the wrong ones. The result: polluted soils, dying waters, painful livestock farming, food waste, hunger, diabetes, and obesity... We've heard it all.
But there are alternatives, from regenerative agriculture and sustainable production methods to alternative proteins and a circular economy to healthier food.​
Yet, consumers don't seem interested, even though animal welfare, environmental protection and climate change are hot topics. Customers look at the price, and it seems too high to them. They are concerned about their health, and distrust innovations. They demand taste, and are not satisfied.
How do we get out of the dilemma between price, health and sustainability? The International Food Innovation Conference is dedicated to the question of how the food system can be sustainably reformed along its entire value chain, from production to final consumption. In its third edition, the focus is on consumers. Representatives of startups and industry leaders will discuss with scientists and thought leaders questions such as:
What does it take for novel food to be accepted?
Do consumers need to be seduced and educated?
Can suppliers survive with better food at lower prices?
Will healthy diets become the luxury of the future?
How do we solve the standoff in the game of responsibility between producers, industry, trade, consumers, politics, authorities and regulators?
Who will be the game changer, a "Tesla of the food industry"?
The International Food Innovation Conference will be held in German and English (with simultaneous translation).

Hashtag: #foodinno23

Speakers

The list of speakers is updated continuously.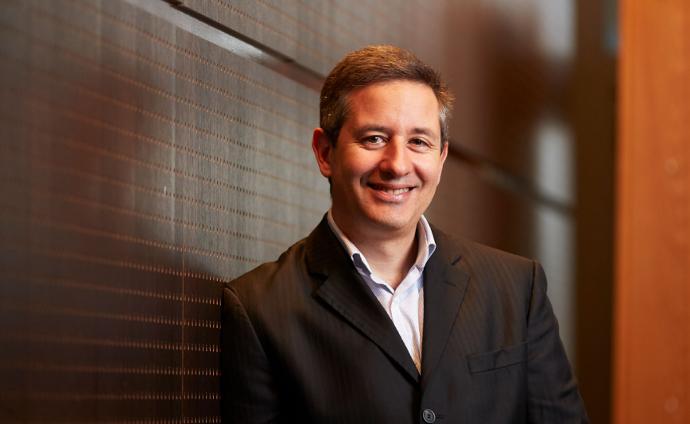 Pierre Chandon

Professor for Marketing-Innovation and Creativity
Institut Européen d'Administration des Affaires (INSEAD)
France
Website

Pierre Chandon is the L'Oréal Chaired Professor of Marketing, Innovation and Creativity at INSEAD in France, and the Director of the INSEAD-Sorbonne University Behavioural Lab. His research has been the subject of media coverage worldwide by, among many others, "The Economist" and "The Wall Street Journal". Chandon studies new marketing solutions to better align business growth with consumer health.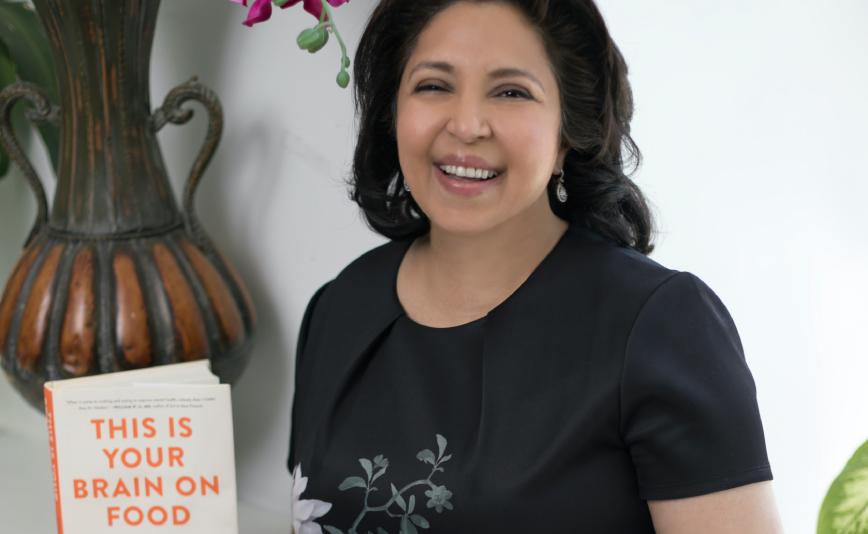 Uma Naidoo

Nutritional Psychiatrist and author Harvard Medical School
USA
Website

Dr. Uma Naidoo is a Harvard trained nutritional psychiatrist, professional chef, and nutritional biologist & author of the bestseller: "This is Your Brain on Food."
She founded and directs the first and only hospital-based Nutritional Psychiatry Service
in the USA. Naidoo is the Director of Nutritional and Metabolic Psychiatry at Massachusetts
General Hospital and Director of Nutritional Psychiatry at the MGH Academy while serving on the faculty at Harvard Medical School.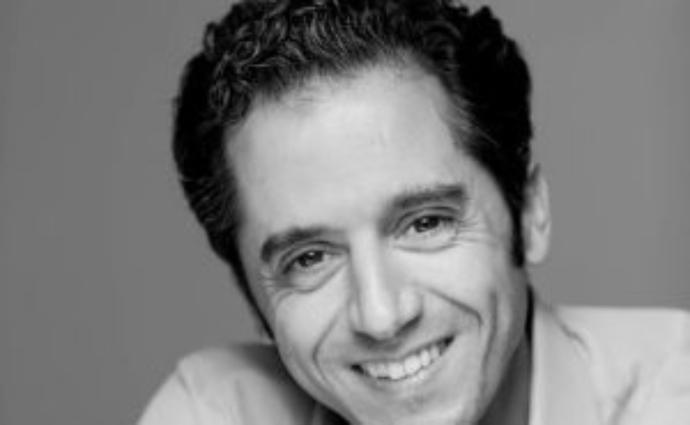 Stéphane Keulian

New Income Stream Leader
Ingka Centers (IKEA)
Sweden
Website

Keulian has been at Ingka Centres (IKEA) since 2020 as the F&B Leader, helping support and bring to life food and beverage projects across the portfolio. He currently leadsIngka Centres' own food hall concept, Saluhall, which will be mostly plant-based and be located at smaller city centre sites rather than larger IKEA-style stores. Keulian is a member of the advisory board of 'Happetite', the international forum for restaurant chains.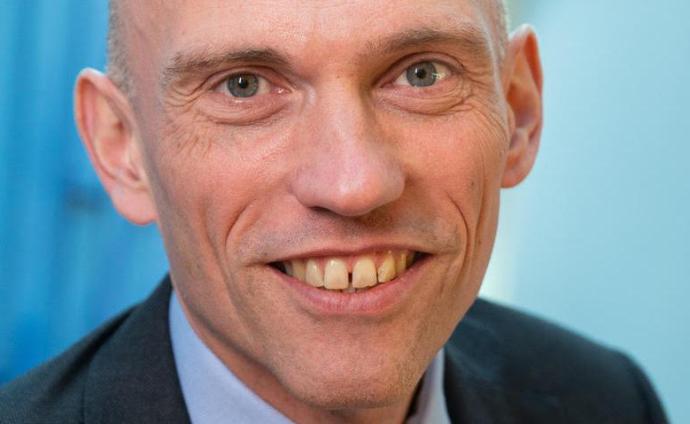 Cyrille Filott

Global Strategist for Consumer Foods, Packaging & Logistics
Rabobank
Netherlands
Website

As the global strategist for Consumer Foods, Packaging & Logistics, Filott is responsible for setting and executing the research agenda for the these franchises within Rabobank. Together with his team, he publishes research for the food and agribusiness companies worldwide. Next to that, Filott is the host of the "Consumer Foods-to-Go" podcast series.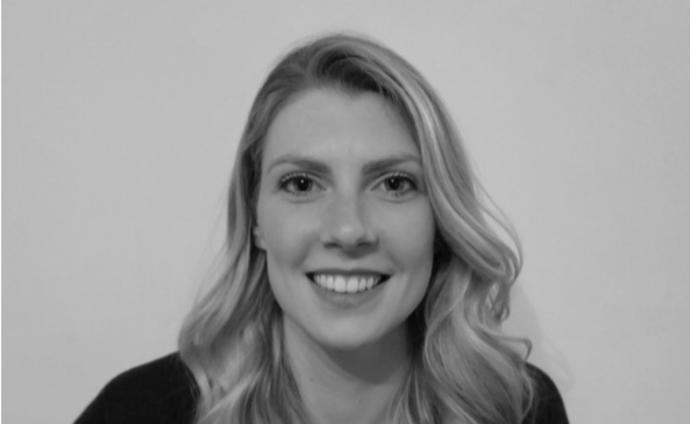 Kate Bermingham

Lead Academic Scientist
ZOE
Great Britain
Website

Bermingham holds a B.Sc. in Human Nutrition and a Ph.D. in Nutrition and Metabolomics research from University College Dublin, Ireland. ZOE is a personalized nutrition program from the world's largest ongoing nutrition-science study. It combines microbiome analysis, blood testing, food logging, and continuous blood sugar monitoring. This provides a complete metabolic analysis that can be conducted remotely from home.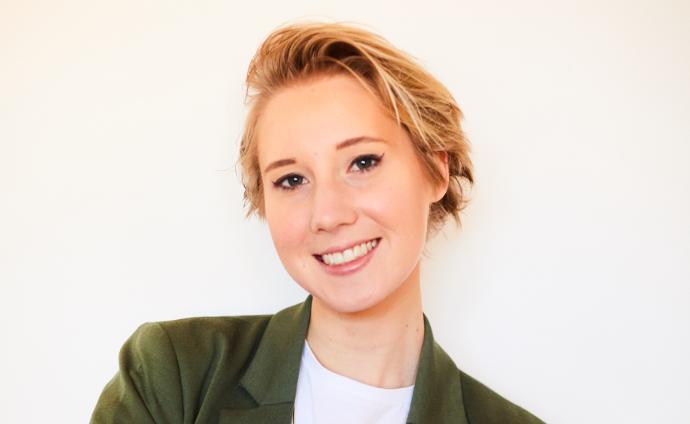 Pixie Turner

Nutritionist, psychotherapist, author of "The Insta-Food Diet"
Great Britain
Website

She is the brains behind the "Pixie Nutrition" social media accounts, which aim to encourage a healthy relationship with food and debunk nutrition misinformation online. Turner has been featured as a nutrition expert on the BBC and Channel 5, and in publications such as the "Evening Standard", the "Telegraph" and more.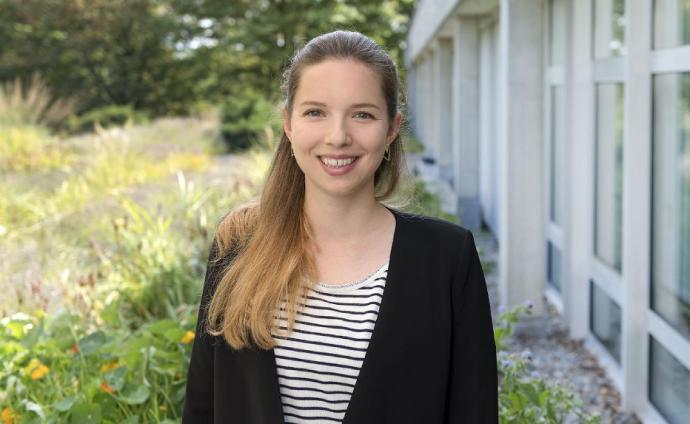 Christine Schäfer

Researcher and speaker
Gottlieb Duttweiler Institute
Switzerland

Christine Schäfer is a researcher and speaker at the GDI Gottlieb Duttweiler Institute and analyses social, economic and technological transformations with a focus on food, consumption and retail.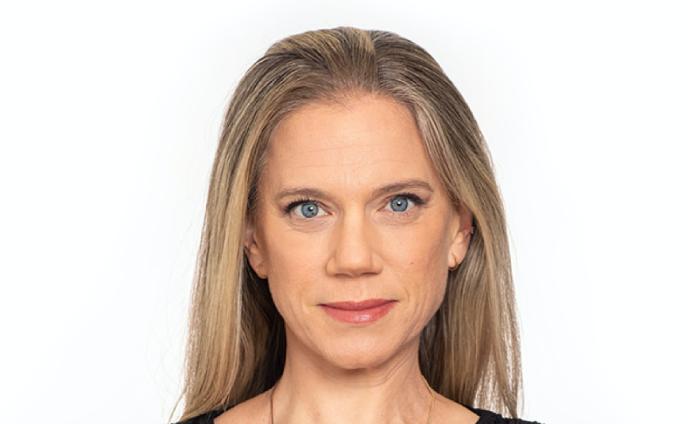 Anat Natan

Israel

Food tech start-up Anina is using upcycled vegetables to create healthy plant-based meal pods. The meals can be cooked on the stovetop or microwave in a matter of minutes. Each pod contains two cups of vegetables – nearly half the recommended daily intake. Natan has over 20 years of experience in marketing and management positions in leading companies, mainly in leading CPG corporations such as Nestle.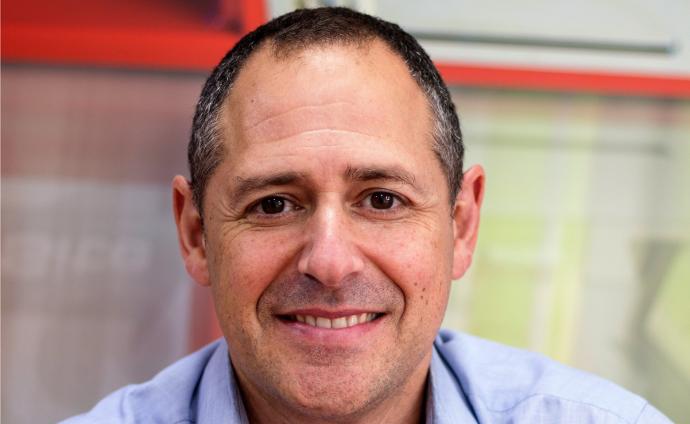 Gal Wollach

Israel

Agwa has developed a vegetable-growing home appliance called AgwaGarden. The vertical farms's AI driven cloud monitors and remotely controls every aspect that's relevant to growing vegetables, herbs, fruits, and bulbs. Wollach has been awarded five patents in the areas of electronics and mechanics, and has received numerous accolades, including the Lord Anthony Jacobs Award for Excellence in Leadership in 2003.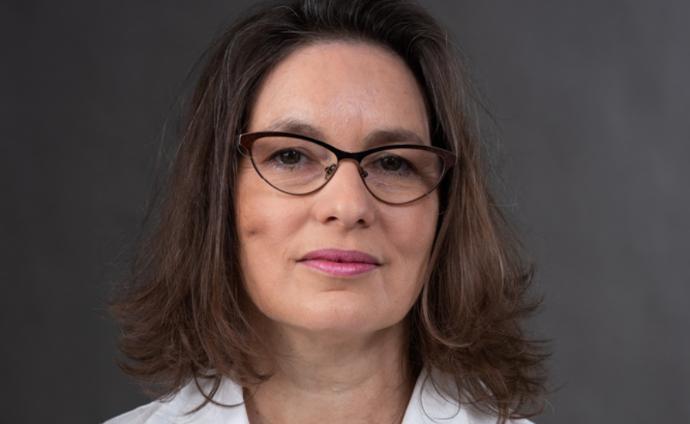 Tsipi Shoham

Israel

GreenOnyx develops fresh greens, belonging to the Water Lentil family of leafy greens, which are the smallest, fastest-growing vegetables on earth. The "green-caviar" combines the nutritional virtues of dark leafy greens, like kale, and spinach. The company has developed a Vertical Farm to ensure the supply and delivery of the leafy vegetables all year round in urban regions. Shoham has more than 20 years of medical research, specializing in cellular biology and cancer research. She has a PhD from The Weizmann Institute, and a Post Doctorate from Stanford, CA.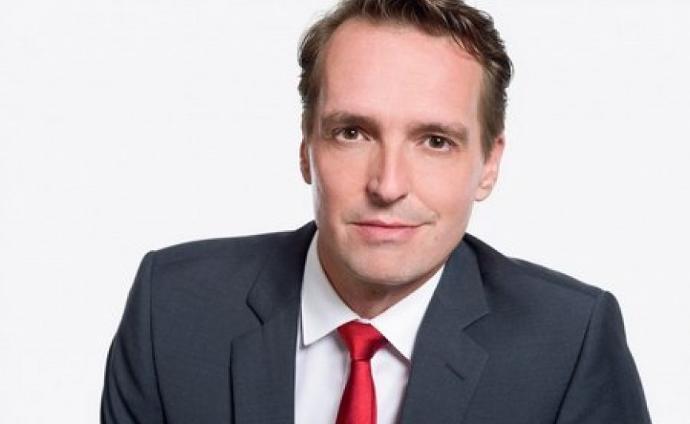 Florian Inhauser

Journalist and moderator
Switzerland
Journalist and moderator. Florian Inhauser presents the main newscast at Swiss Broadcasting Corporation, SRF and he is also the anchor of the foreign news magazine «#SRFglobal». With a master in history and anglistics he speaks English fluently. He has also an excellent reputation as an international correspondent, covering conflicts and crises around the globe.

Programme
08.30
Welcome coffee
---

09.00
Lukas Jezler, CEO, Gottlieb Duttweiler Institute
Welcome
---
09.15
Keynote
Pierre Chandon, Professor for Marketing-Innovation and Creativity, INSEAD
Keynote
Uma Naidoo, Nutritional Psychiatrist and Author, Harvard Medical School
Fueling Your Brain: The Science of Eating for Mental Health
Understanding the gut-brain connection to combat depression, anxiety, and more.
Cyrille Filott, Global Strategist Consumer Foods, Packaging & Logistics, Rabobank
Survive and Thrive: Navigating Geopolitics and the Economy
How current developments impact the food industry and consumer behavior, and how can companies respond.
---
10.50
Break
---
11.20
Christine Schäfer, Senior Researcher, Gottlieb Duttweiler Institute
Latest Findings: Presenting the GDI's European Food Trends Report
New Solutions to Match Changing Consumer Needs 
Anat Natan, CEO and Co-founder, Anina
Gal Wollach, CEO, Agwa
Tsipi Shoham, Co-founder and CEO, Green Onyx
---
12.30
Networking lunch
---
14.00
Kate Bermingham, Lead Academic Scientist, ZOE and Postdoctoral Researcher, King's College London
From Big Data to Better Health: The Revolution in Personalized Nutrition
Moving beyond a one-size-fits-all approach by combining science, AI and collaboration.
Speaker to be confirmed
Stéphane Keulian, New Income Stream Leader, Ingka Centres
Plant-based First: When the Food Hall Goes Green
How to make sustainable food affordable and desirable on a global scale.
---
15.30
Break
---
16.00
Pixie Turner, Nutritionist, Psychotherapist and Author of "The Insta-Food Diet"
Bite-Sized Influence: Eating in the Age of Instagram
Unpacking social media's impact on our consumption habits and food choices.
Speaker to be confirmed

---
17.00
Networking drinks

Information

Date
21 June 2023
Language
German and English, with simultaneous interpretation
Programme changes
The programme is subject to change. Should an event not take place, the participation fee will be refunded. Further claims are ruled out.
Cancellation
If you are unable to attend, please cancel your registration in writing. The participation fee will be refunded up to thirty days before the event. After that and up to five full working days before the event, we will charge 75%, and for cancellations after that we will charge the full amount. A substitute participant is always welcome.
Hotel reservation​
To benefit from special rates at our partner hotels, please mention the code IFIC2023 when booking your room.
Hotel Sedartis, Thalwil: info@sedartis.ch
Hotel Belvoir, Rüschlikon: info@hotel-belvoir.ch
Arrival
From Zurich Airport
A taxi will take you to the GDI and the partner hotels in around 45 minutes at around CHF 100, depending on traffic. The S-Bahn will take you quickly and conveniently to Zurich and Thalwil station.
From Thalwil train station
A free shuttle bus is available for transfers between Thalwil train station / Hotel Sedartis and the GDI. It waits on the lake side of the station. A member of staff will welcome you on the spot.
Thalwil train station – GDI: 08.00 – 08.45, every 15 minutes
GDI – Thalwil train station: 17.15 – 19.00, every 15 minutes
The Hotel Belvoir is within walking distance of the GDI.
Parking
The parking deck is located a five-minute walk from the GDI at Zürcherstrasse 4, 8803 Rüschlikon. You can obtain a free exit ticket at the GDI.
Fees
Full participation fee: CHF 1200
20% early-bird discount until 5 May 2023: CHF 960
Fee for startups: CHF 490 (Request for voucher code: foodinnovation(at)gdi.ch)
The conference fee includes all food and beverages. Payments less than two weeks before the event can be made by credit card only.
About the International Food Innovation Conference
The International Food Innovation Conference is a yearly gathering on the future of nutrition. It covers technological and societal changes in the ecosystem of food. It aims to put current trends into a high-level context and to develop long-term perspectives for all stakeholders involved.

Under the overarching theme "Building a Sustainable Food System", the full day conference brings together thought leaders, key players and startups. Participants are decision-makers from food and related industries, entrepreneurs, academia and journalists from Swiss and European quality media.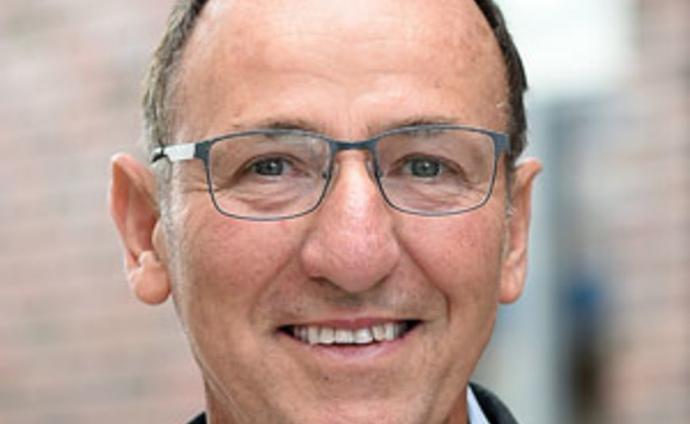 Urs Niggli
Former Director General of the Research Institute of Organic Agriculture (FiBL) in Frick, Switzerland. Niggli is a Swiss agricultural scientist and pioneer of organic agriculture. Under his 30 year leadership, FiBL has developed into one of the world's leading research institutes. He is also the founder of agroecology.science, a consulting company for sustainability and organic farming.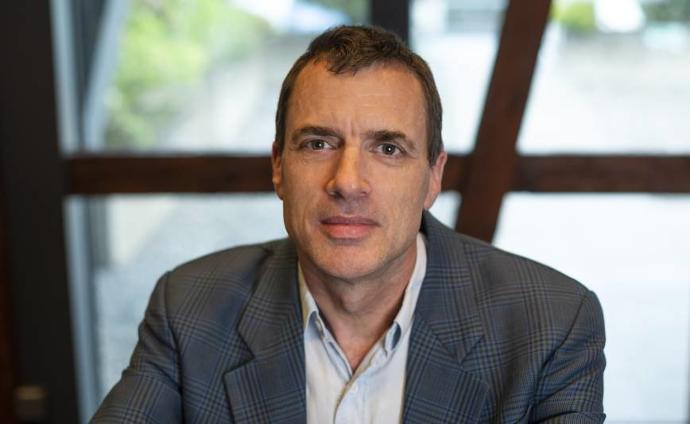 Matthew Robin
CEO of ELSA-Mifroma, a group of six food companies in Migros Industry. Robin has pioneered Migros strategy, investments and activities in the cultured meat area. Educated in England as a chemical engineer, he pursued a career in Switzerland and the USA in the pharmaceutical manufacturing and medtech area, before moving to the food sector.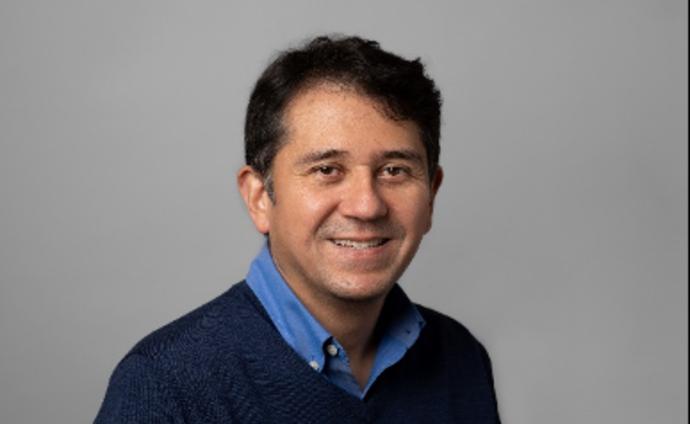 Lee Howell
Executive Director, Villars Institute. Howell was the Managing Director at the World Economic Forum (WEF) responsible for its Annual Meeting in Davos, Switzerland from 2009 until 2021 and the Editor-in-Chief of its Global Risks Report (2012 & 2013). He is also a Visiting Associate Professor at the University of Geneva's School of Economics and Management (GSEM) and a lecturer at the University of St. Gallen's CEMS program.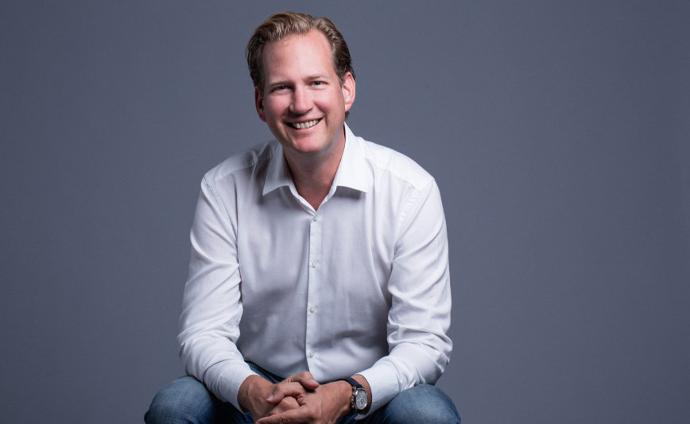 Björn Witte
Managing Partner & CEO, Blue Horizon. The company invests in a new sustainable food system, with an end-to-end approach that extends beyond alternative proteins – starting with better crop practices right through to sustainable packaging and smarter distribution. Witte is Blue Horizons strategic thinker and deal maker with a strong background in transforming the food industries as an entrepreneur in international markets.