​
2nd International Food Innovation Conference
Forward to Fermentation: Brewing the Future of Food, 15 June 2022
Forward to Fermentation: Brewing the Future of Food
Do we need to recall the numbers? The numbers of how the global meat industry harms both the planet and the people living on it? The numbers of the environmental damages caused by eggs and dairy? Probably not. Instead, we would like to shed light on how innovation can solve the carnivore conundrum.
Humans have been using fermentation to produce bread, cheese or beer for many thousand years. Since then, we have come to scientifically understand the processes of fermentation and their potential for a more sustainable food system as well as for our wellbeing.
Today, fat, proteins and dairy are being produced as well as taste enhancers, colors and packaging – all by using microorganisms such as fungi, algae and bacteria, which can be chosen, or engineered, for very specific purposes. In fact, fermentation is expected to be a key component in the shift towards alternative proteins. Fungi are becoming the new cows. Already, the investment bonanza has started. In 2020 alone, fermentation companies raised $587 million USD. What once started with barrels of magically bubbling liquids has turned into the science of precision fermentation.
Hashtag: #foodinno22 
08.30
Welcome coffee
---
09.00
Lukas Jezler, CEO, Gottlieb Duttweiler Institute
Welcome
---
Keynote
Parag Khanna, Founder and Managing Partner, Future Map, and bestselling author of "Move: The Forces Uprooting Us"
On the Move: A New Geography of Food
The linkage between food, agriculture and migration is just starting to accelerate and to become a very major issue for us to focus on in this century
Christine Schäfer, Researcher, Gottlieb Duttweiler Institute
The New Protein Mix: Pathways to an Animal-Free Diet
How big is the gap we will need to cover with alternative proteins?
Ferdinand von Meyenn, Professor of Nutrition and Epigenetics, ETH Zurich
Pimp Your DNA: Making Better Use of Genetic Material With Food
Science's latest strategies for better health and a longer life
---
10.30
Break
---
Björn Witte, Managing Partner, Blue Horizon
The Fermentation Boom: What the Markets Are Saying
Why industry and investors must not miss the move into alternative proteins now, and where the greatest potential can be found
Setting the scene for the fermentation pioneers
An interview with Orit Ronen-Bernstein

Fermentation Pioneers: Short presentations and panel discussions with startups
1. round
Anastasia Krivoruchko, Co-founder and CEO, Melt&Marble
Paulo Teixeira, Chief Innovation Officer, Mycorena
Isabella Iglesias-Musachio, Founder and CEO, Bosque Foods
Yonatan Golan, CEO, Brevel (via Livestream)

2. round
Gerit Tolborg, Co-founder, Chromologics
Johnny Drain, Co-founder and CTO, WNWN Food Labs
Bryan Tracy, Co-founder and CEO, SuperBrewed Food
Video messages by
Pasi Vainikka, CEO, Solar Foods; Tommy Leung, Co-founder, HakkoBako; Rich Kelleman, Founder and CEO, Bond Pet Foods; Kaisa Orgusaar, CEO, ProProtein; Shiva Susarla, Founder and CEO, Mycovation; Gregor Tegl, CEO, Arkeon Technologies and Shalom Daniel, Founder and CEO, Mush Foods

---
12.30
Networking Lunch
---
14.00
Fermented Dairy: A Natural Successor of Traditional Dairy?
A debate with
Matthew Robin, CEO, Elsa Mifroma
Jevan Nagarajah, Co-founder and CEO, Better Dairy

Ihab Leheta, former Vice President International Business Development, Beyond Meat
How to Launch a Brand Globally: Learnings From a Trailblazer
The Regulatory Perspective
A panel discussion with
Fabiano Orelli, research assistant at the Swiss Federal Food Safety and Veterinary Office
Benjamin Smith, Director, Future Ready Food Safety Hub (via Livestream)
Moderated by Fabio Campanile, Head Science & Technology, Givaudan

---
15.15
Break
---
15.45
Fermentation: A World Within Gastronomy
A panel discussion with
Jason White, Director of Fermentation, Noma
Ezio Bertorelli, Co-founder and co-owner, Meta
Sirkka Hammer, Founder, Wiener Miso
Keynote conversation with
Merlin Sheldrake, biologist and bestselling author of "Entangled Life"
A Hidden Kingdom: Fungi and the Understanding of Life
How these organisms underlie the regenerative capacity of the biosphere
---
17.00
Networking Drinks
Date
15 June 2022
Language
German/English (Simultaneaous interpretation)
Changes to the programme
The programme is subject to change. If an event does not take place, fees will be refunded. Further claims are ruled out.
Sign-out
If you are unable to attend, please let us have your cancellation in writing. The fee will be reimbursed on cancellation thirty or more days before the event. After this term and until five full working days prior to the event we will charge 75% of the fee. In the event of later cancellations we will charge the full participation fee. Substitute participants are welcome.
Hotel reservation
To benefit from special rates, please use the following email adresses and refer to the following code: FoodInno2022
Hotel Sedartis, Thalwil: info@sedartis.ch
Hotel Belvoir, Rüschlikon: info@hotel-belvoir.ch
Hotel Alex Lake Zürich, Thalwil: reservations@alexlakezurich.com
Transport
From Zurich Airport
By taxi you can reach the GDI and the conference hotels in around 45 minutes at a price of around CHF 100, depending on the traffic situation. The S-Bahn will take you quickly and comfortably to Zurich and Thalwil station.
From Thalwil station
There will be a free shuttle bus service between the GDI and the Hotel Sedartis Thalwil and Thalwil train station.
Wednesday:
8.00 - 8.45 every 10-15 minutes from Thalwil train station (10 minute ride)
17.00 - ca. 18.30 every 10-15 minutes to Thalwil train station
Hotel Belvoir is within walking distance to the GDI.
Luggage
You can store your luggage at the GDI information desk.
Parkinge
For directions we provide information on our website.  Directions The parking deck is a 5 Minute walk from the GDI on Zürcherstrasse 4, 8803 Rüschlikon. A free parking ticket will be provided at the GDI.
GDI Gottlieb Duttweiler Institute
Langhaldenstrasse 21
8803 Rüschlikon
SCHWEIZ
About the International Food Innovation Conference
The International Food Innovation Conference is a yearly gathering on the future of nutrition. It covers technological and societal changes in the ecosystem of food. It aims to put current trends into a high-level context and to develop long-term perspectives for all stakeholders involved.
Under the overarching theme "Building a Sustainable Food System", the full day conference brings together thought leaders, key players and startups. Participants are decision-makers from food and related industries, entrepreneurs, academia and journalists from Swiss and European quality media.
1st International Food Innovation Conference

Farms, Labs and Beyond: Fixing a Broken Food System

Previous
Nächste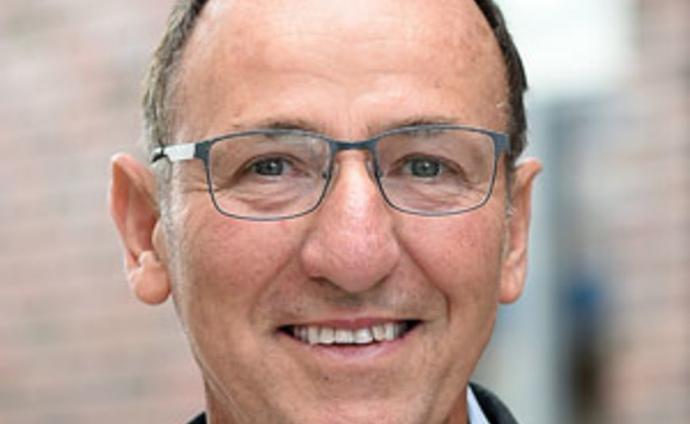 Urs Niggli
Former Director General of the Research Institute of Organic Agriculture (FiBL) in Frick, Switzerland. Niggli is a Swiss agricultural scientist and pioneer of organic agriculture. Under his 30 year leadership, FiBL has developed into one of the world's leading research institutes. He is also the founder of agroecology.science, a consulting company for sustainability and organic farming.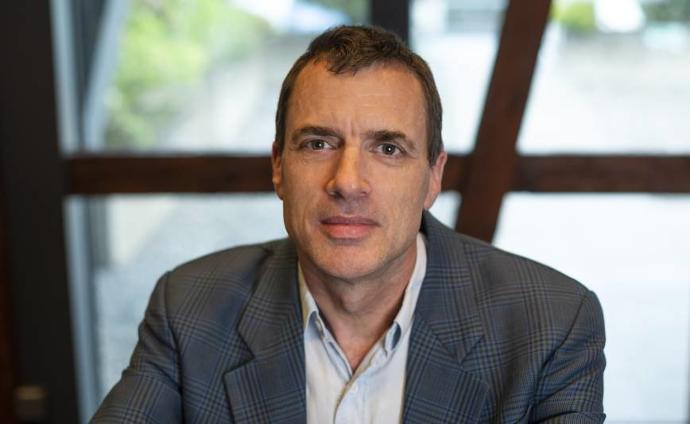 Matthew Robin
CEO of ELSA-Mifroma, a group of six food companies in Migros Industry. Robin has pioneered Migros strategy, investments and activities in the cultured meat area. Educated in England as a chemical engineer, he pursued a career in Switzerland and the USA in the pharmaceutical manufacturing and medtech area, before moving to the food sector.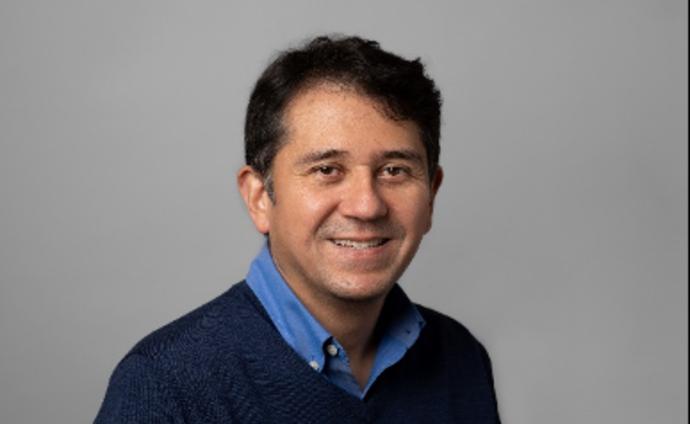 Lee Howell
Executive Director, Villars Institute. Howell was the Managing Director at the World Economic Forum (WEF) responsible for its Annual Meeting in Davos, Switzerland from 2009 until 2021 and the Editor-in-Chief of its Global Risks Report (2012 & 2013). He is also a Visiting Associate Professor at the University of Geneva's School of Economics and Management (GSEM) and a lecturer at the University of St. Gallen's CEMS program.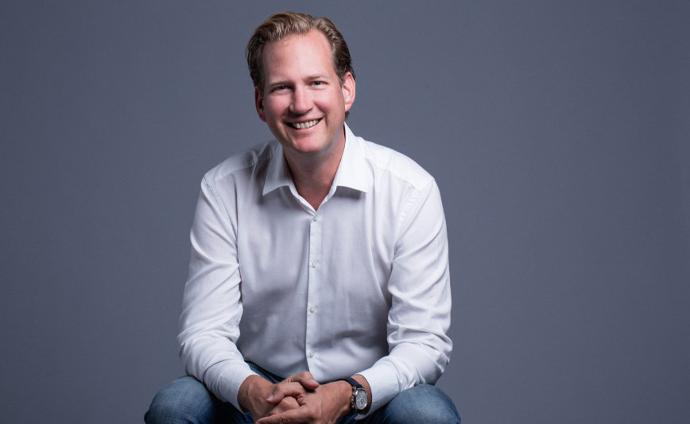 Björn Witte
Managing Partner & CEO, Blue Horizon. The company invests in a new sustainable food system, with an end-to-end approach that extends beyond alternative proteins – starting with better crop practices right through to sustainable packaging and smarter distribution. Witte is Blue Horizons strategic thinker and deal maker with a strong background in transforming the food industries as an entrepreneur in international markets.
Date & Time
Wednesday
June 15, 2022
9:00 AM
5:00 PM
Europe/Zurich
Location
GDI Gottlieb Duttweiler Institute
Langhaldenstrasse 21
8803 Rüschlikon
Switzerland
Directions
ContaCt
GDI, Alexandra Stieger