Cellular agriculture, or CellAg for short, combines biotechnology, tissue engineering, molecular biology and synthetic biology to produce agricultural products from cell cultures. Most of the focus in the industry is on animal products, such as meat, fish, milk and eggs, which are produced in the laboratory instead of through the rearing and slaughtering of farm animals.
The industry is still in its infancy. Although numerous start-ups around the world have been researching lab-generated proteins for several years, none of the products have reached market maturity yet.
Nevertheless, investors' faith in this new method of food production has remained strong. Millions are pumped into this new market every year. The sharp increase in the amounts invested between 2019 and 2020 is also striking. The coronavirus pandemic has exposed weak points in the value creation network of industrial meat production. Media reports of closures and disruptions in meat processing plants accumulated in the second quarter of 2020. The pandemic exposed many weaknesses in the system, as well as poor production conditions. As a result, donors have looked for alternatives to animal meat and are increasingly investing their money in cell-based proteins.
How big this market is likely to get is difficult to estimate at this point. Although the investors are already on board, consumers still seem to be somewhat critical of the new products.
The study "Cultured Meat Market – A Global Market and Regional Analysis" estimates that the market for meat and fish from cell cultures will be worth almost USD 95 billion by 2030. As it is expected to reach USD 28.6 billion by 2026, this means an average annual growth rate of almost 35 percent would need to be achieved between 2026 and 2030.
A study by the Boston Consulting Group and the investment firm Blue Horizon includes both plant-based and cell-based proteins in its calculations. It estimates that the market will be worth at least USD 290 billion by 2035.
The UK company Cell Guidance Systems, based in Cambridge, goes one step further and looks not only at meat but also at other animal products, such as milk and eggs. It reckons that the market will soon be worth USD 1.7 trillion.
None of the CellAg products have yet made the leap into retail or gastronomy, and it remains to be seen whether consumers will finally bite, in the truest sense of the word. In any case, there is definitely no need to convince the financiers of the potential of this new market, as the investment battle is already in full swing.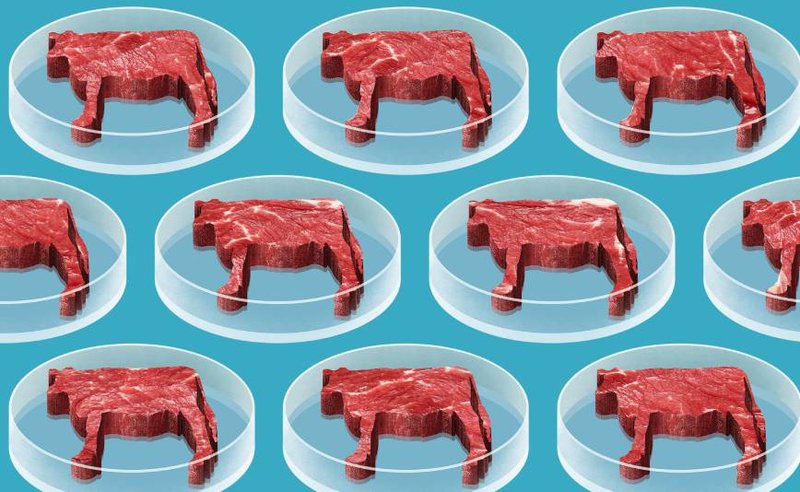 Farms, Labs and Beyond: Fixing a Broken Food System
– This conference will take place online –