Fredrik Carlström believes that not much has changed since the modern office was invented in the early 19th century. "Yes, we have new furniture, new technology, but the office is pretty much the same," says the founder of the real estate investment and management company Another Structure.
Carlström's conclusion is one reached by many others during the Covid-19 pandemic: "Office space doesn't have to look the same everywhere, just because it's work. Work doesn't equal office." Companies need to move away from the idea that work can only be organised in offices. Instead, they should focus on what they want to achieve and how they need to set themselves up to do it. "We spend roughly 90% of our lives inside these structures, of course they affect us and our output."
Carlström recently opened the co-working space Alma in Stockholm. Dubbed "anti-WeWork" by the design magazine Surface, it is a place Fredrik Carlström created from a ruin, where innovation and creative ideas can be conceived. He offers an insight into the project in the following video: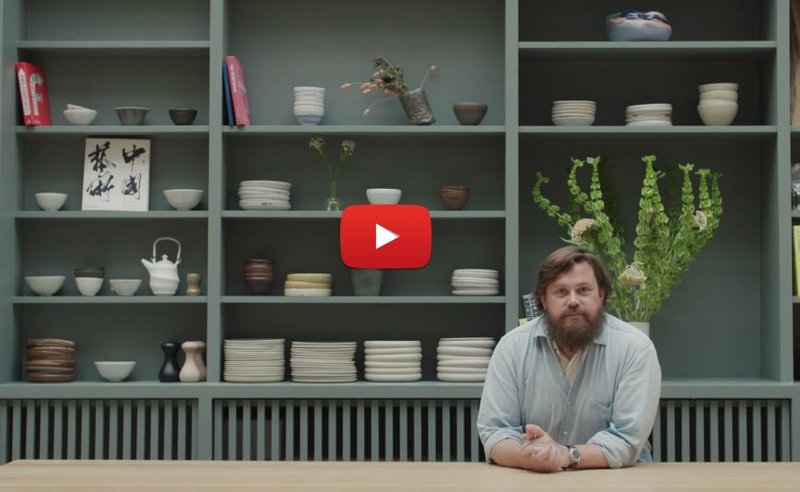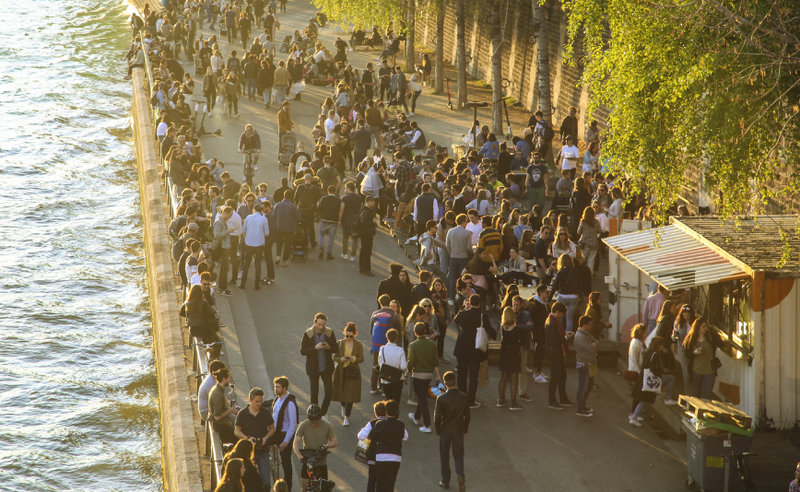 Future Meetups: How We'll Get Together From Now On
Infographic: Meeting places of the future (part 1)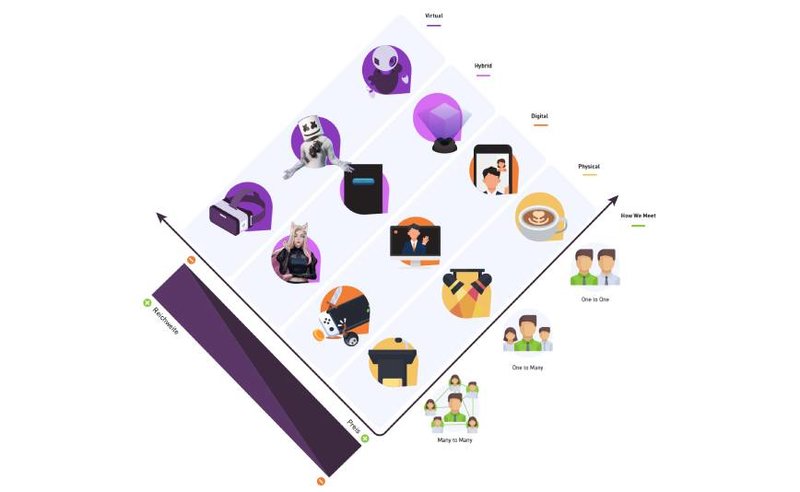 The COVID-19 pandemic has severely restricted our social lives. Any close contact is potentially dangerous. But what are the alternatives? New opportunities for meet-ups are emerging that are safe and cost little. A GDI infographic shows how we will meet in the future. The future of meet-ups was also the central topic at the GDI Trend Day on 10 March 2021.
Relationships can endure time-outs
How has Covid-19 changed our social networks? Associate Professor for Social Networks at ETH Zurich Christoph Stadtfeld answers this question in a video interview conducted in the run-up to the GDI Trend Day on 10 March, at which he spoke.
Noreena Hertz: "Social media is the tobacco industry of the 21st century"
Even before "social distancing", people were becoming more and more distant from each other, says Noreena Hertz. The British economist and thought leader warns of a lonesome society and talked about it at the GDI Trend Day on 10 March 2021.