With an annual turnover of USD 1.5 trillion, China is the largest e-commerce market in the world. Alibaba is a huge part of it – from 2019 to 2020 for example, Alibaba accounted for one-sixth of China's retail volume.
The reasons for Alibaba's success are include China's sheer number of inhabitants and the online community's growing need for better products, says Duncan Clark, author of the book "Alibaba: The House That Jack Ma Built". The third reason was that offline retail was never really efficient in China. "That's why the impact of e-commerce and m-commerce have been so disruptive becasue for the first time people can actually order comfortably and return things," says Clark.
An "iron triangle", on which Alibaba's success is built, applies to all e-commerce providers. Alibaba only implements the three pillars of logistics, finance and e-commerce particularly well, Clark says. The stress test for this system takes place annually on 11.11, on the so-called "Single's Day". In 2019, 1.3 billion deliveries were generated on that one day.
Duncan Clark tells us here in a video what Jack Ma thinks about cooperation with the government and what he wants to achieve with his "Health and Happiness" strategy:
Moving Closer: Retail in Vulnerable Times
Hashtag: #iht21
Emmanuelle Hoss: "Retail today is more or less the question of what kind of society we want to live in"
Downtown Paris is being protected with public money. Real estate company Semaest buys up space on behalf of the city of Paris and rents it out at at decent prices to retailers who fit into the neighbourhood. Emmanuelle Hoss presented her project at the GDI Retail Summit.
"Covid-19 shows the immense need for public space"
"During lockdown, when people were actually missing public spaces, they still chose not to use the traditional retail spaces. Because they're not considered to be high quality public spaces anymore," says Kristian Villadsen, partner at urban strategy firm Gehl, in an interview.
70th International Retail Summit: The most important take-aways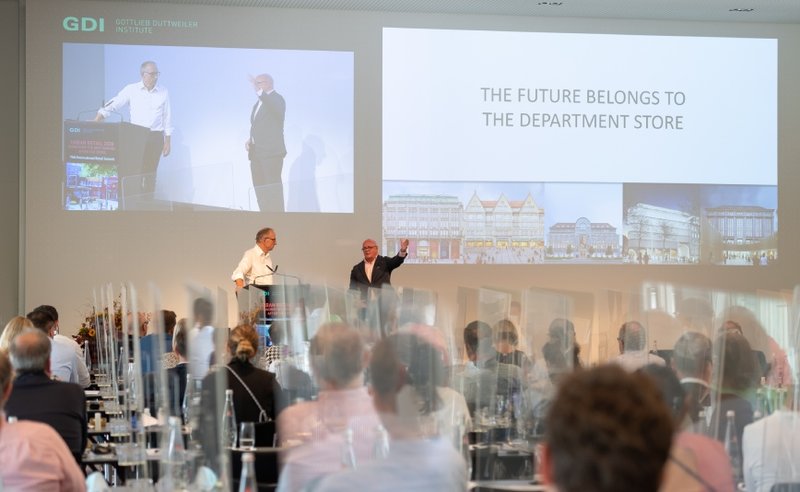 What does Covid-19 imply for retail? How do you build a successful urban farming company? And how do department stores hold their ground? Answers were provided by innovators and retail giants at the GDI Retail Summit from 10 to 11 September 2020. A summary.