​
European Foodservice Summit 2023
Think Tank and Congress for the Restaurant Industry, 2023
Driving Growth Through Optimism and Opportunities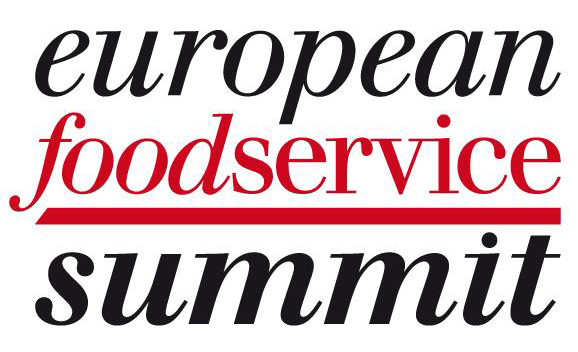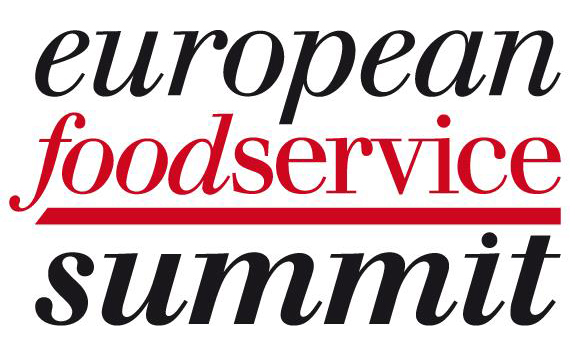 The European Foodservice Summit is a one-of-a-kind conference for the international professional restaurant industry.
Tailored towards senior executives, it attracts around 250 participants from 20+ countries across Europe and beyond.
At the heart of the programme are facts and figures based on market research and analytics, professional insights, and operational learnings. In presentations and panel discussions, experts and leaders from within and without the realm of hospitality share first-hand experiences and learnings thus providing inspiration and thought-provoking impulses that are often the starting point of many lively conversations and discussions.
Participants cherish the uniquely intimate albeit highly professional atmosphere that allows exchange at eye level while also opening networking opportunities on a personal level.
EFSS 2023
Themed "Driving Growth Through Optimism and Opportunities," this year's conference is set to be a pivotal event for discerning professionals seeking to navigate the ever-evolving landscape of the foodservice industry.
Anchored around major industry topics such as international expansion, financing, ESG and digital disruption, the Summit aims to illuminate new avenues for growth. International thought leaders and industry experts will take the stage to discuss strategies and business opportunities in these areas, providing valuable insights and actionable takeaways for attendees. (see programme).
New – new – new!
Introducing two exciting new formats at the European Foodservice Summit 2023!
Join our Speed Networking session for meaningful connections and knowledge exchange among industry professionals. Explore the industry's most pressing topics through short conversations with diverse participants.
Also, don't miss the transformative AI Session on "Artificial Intelligence meets Lean Management - Unlocking Operational Mastery", designed exclusively for restaurant operators. Dr. Theo Ackbarow of Nesto will provide insights into practical strategies for operational excellence in the AI era. Discover how Artificial Intelligence and lean principles can revolutionize restaurant operations while driving efficiency and growth.
Registration for these dynamic sessions will soon be available for registered EFSS participants!
ON STAGE BEFORE
Over the past decades, the EFSS stage has welcomed numerous esteemed industry players, including notable figures such as: Howard Schulz (then CEO Starbucks), Mario Federico (then CEO McDonald's Italy), Kim Rhabek Hansen (then CEO & founder Sticks N' Sushi), Robert Brozin (CEO Nando's) or Rostislav Ordovsky-Tanaevsky Blanco (founder & president Rosinter), Jitse Groen (CEO Just Eat).
In 2023, the European Foodservice Summit will take place for the 24th time at the Lake Side in Zurich from September (19) 20-21.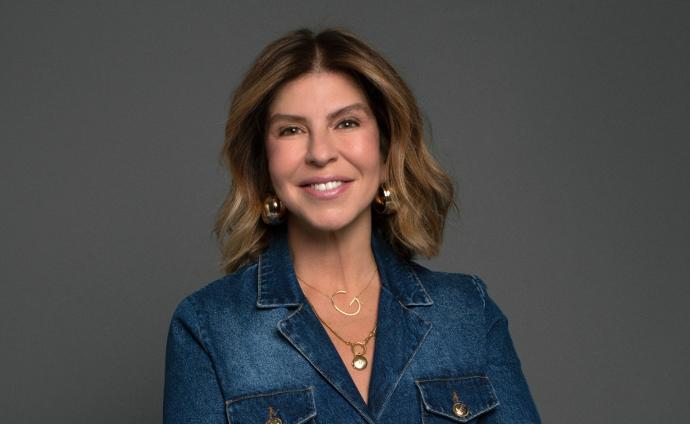 Gamze Cizreli

Istanbul, Turkey

Gamze Cizreli is a prominent figure in the Turkish hospitality industry. With a background in business
administration and a passion for gastronomy, Gamze has created numerous successful brands,
including the renowned BigChefs Cafe Brasserie. Under her leadership, BigChefs has expanded to 85
locations across eight countries, employing over 4,500 people. Recognized for her entrepreneurial
achievements, Gamze has received prestigious awards and accolades, including being named
"Woman Entrepreneur of Turkey" multiple times. A mother of two, she is also actively involved in
community services and sustainable development goals. Recently, Forbes recognized Gamze as one
of the influential "50 Over 50 Women" in Europe, Africa, and the Middle East (EMEA).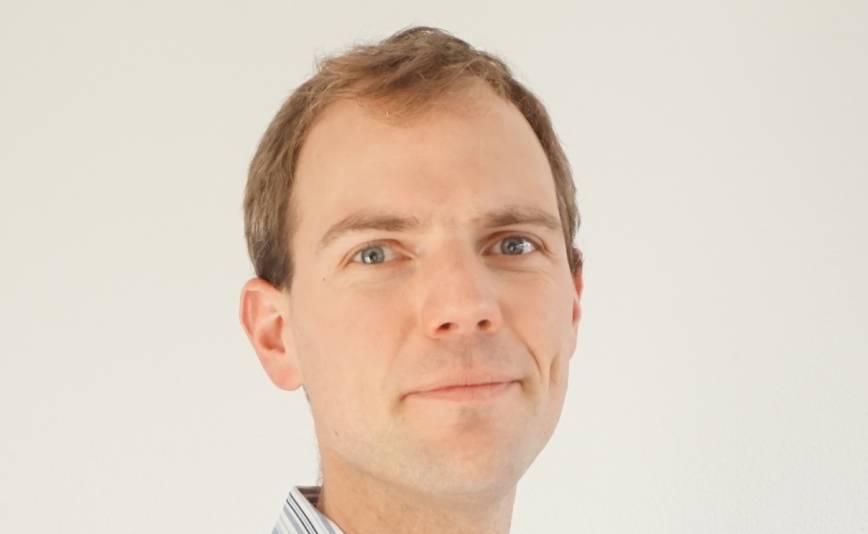 Oli Dervey

Zurich, Switzerland

Oli manages the co-brand credit card partnerships between Swisscard and Swiss Miles & More as well as Poinz Swiss Loyalty. Building on over 15 years of experience with airlines, hotels and retailers, Oli has a deep understanding of the global loyalty industry. He has worked for program operators as
well as marketing agencies on five continents (not to mention earned and redeemed millions of miles as an avid mileage junkie). He spent nine years with global loyalty company Aimia in Montréal, Canada as a strategist and as the Key Account Manager for Air Canada at the Aeroplan program.
Following his return to Switzerland, Oli was the Head of Loyalty Programs for credit card provider Bonuscard and in summer 2022 joined Swisscard.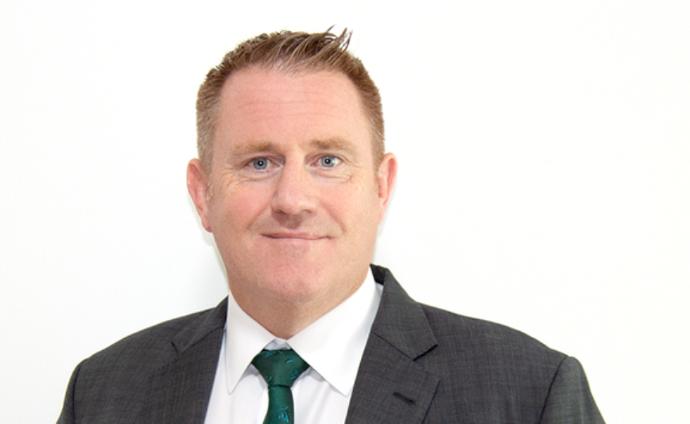 Kieran Dowd

Dubai, UAE

Kieran Dowd is the Vice President of Sourcing Solutions at Emirates Flight Catering (EKFC) and the General Manager for Emirates Crop One, the world's largest vertical farm. Based on his professional background he supports and leads internal and external change management projects that provide sustainable business improvements. Prior to EKFC, Kieran was the Director of Procurement at the Tourism Development Investment Company (TDIC), an Abu Dhabi Government entity, delivering tourism assets within the Emirate of Abu Dhabi, including Sir Bani Yas Island and Saadiyat Island, home of the Louvre Abu Dhabi. Before relocating to the Middle East, Kieran was the Director of Procurement for GlaxoSmithKline in the Middle East, Africa and Pakistan regions. Kieran has worked in Procurement for 28 years, having received his MBA in Strategy and Procurement Management from Birmingham Business School.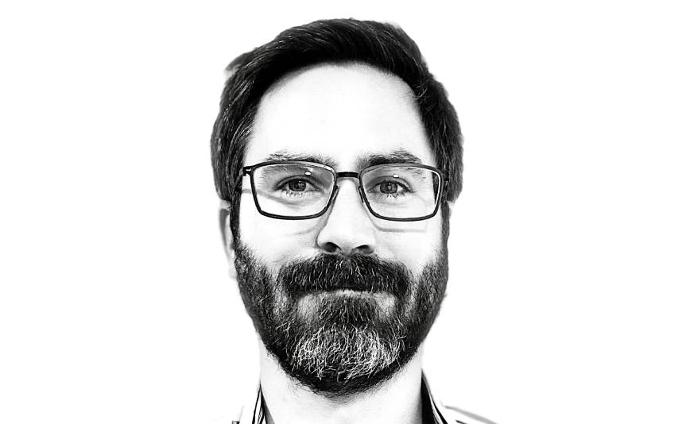 Arnaud Dufour

Bruxelles, Belgium

Arnaud is a public affairs professional who has been the main coordinator of
Serving Europe, the branded food and beverage service chains association,
since February 2018. He was then officially appointed as the Secretary
General of the Association in June 2021. In this role, Arnaud advises branded
chains on future EU regulatory changes and ensures their voices are heard in
areas that greatly impact the sector such as sustainable food and sourcing,
packaging transition, nutrition and diets, etc. Prior to joining Serving Europe,
Arnaud acted as an independent lawyer in the field of commercial litigation. A
Belgian national, Arnaud holds a Masters in private law from the Université Libre de Bruxelles.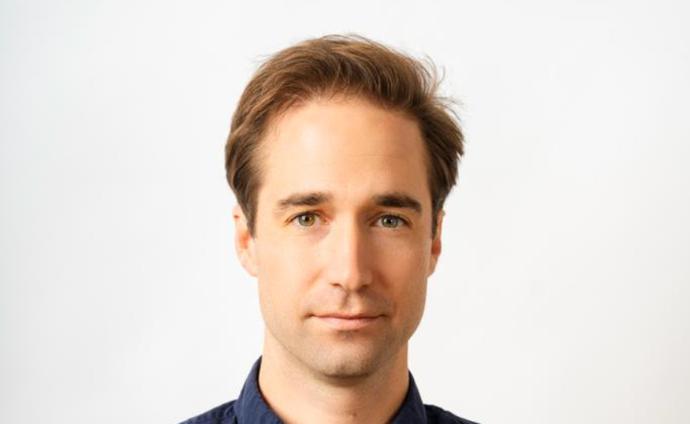 Harry Goss
London, UK

Harry is a Partner at McWin and joined the firm in October 2022. He lead's the company's foodservice vertical and is a member of the firm's management team and Investment Committee. Prior to joining McWin, Harry worked in investment banking for 16 years, including positions at Lehman Brothers and Nomura. For the past 10 years he led Nomura's food service and leisure investment banking practice in Europe. He has broad product expertise across M&A advisory, financing advisory and principal lending. He advised a number of high-profile public and private companies as well as private equity firms and family offices. As part of this he led several of the largest transactions in the European foodservice sector and in doing so established a global network of relationships.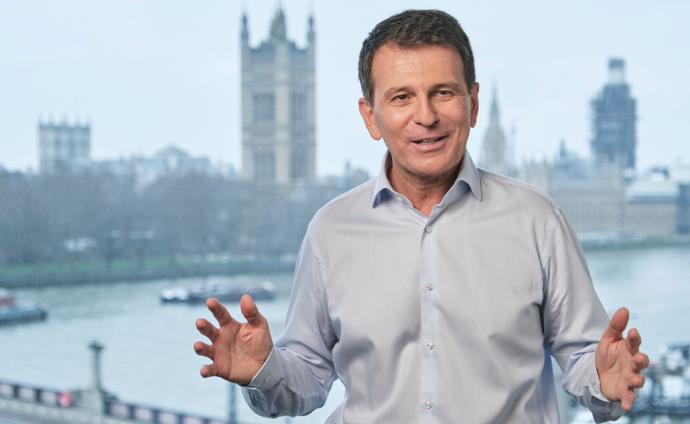 André Lacroix
London, UK

Today the CEO of Intertek Group, André Lacroix brings to the table a wealth of experience and leadership know-how earned during over 25 years in global organizations in hospitality as well as other industries. As the president of Burger King International (2001-2003), he spearheaded a global expansion strategy that saw the company's footprint grow to cover over 3,000 sites in 55 countries, while improving product quality and customer service. He also served as Chairman and CEO of Euro Disney, which he successfully led through a major financial restructuring. With his strong track record of delivering long-term growth strategies and shareholder value, André Lacroix is sure to offer a compelling insight into the challenges and opportunities facing the hospitality industry today.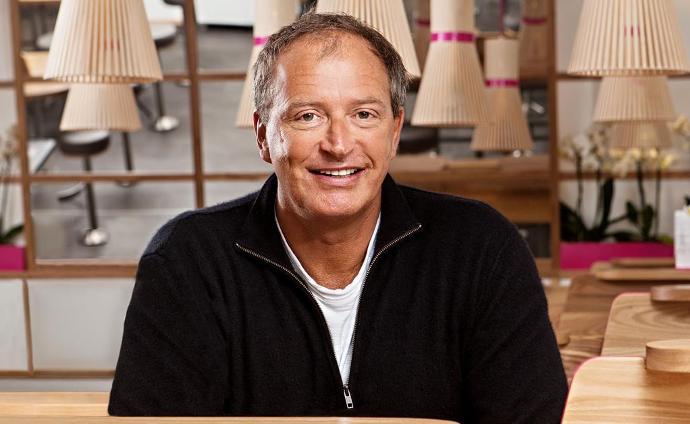 Julian Metcalfe

London, UK

The (co-)founder of Pret A Manger and itsu, Julian Metcalfe is a distinguished figure in the hospitality industry, who has inspired leaders across Europe. After contributing to Pret A Manger's global success, Julian established the healthy fast food chain itsu in 1997. Evolving from sushi-focused menus to hot foods and branded retail products, itsu has been a trailblazer in testing new technologies, revolutionizing both front- and back-of-house operations. With over 100 restaurants across the UK, Belgium and France, itsu continues expanding in Europe through strategic partnerships.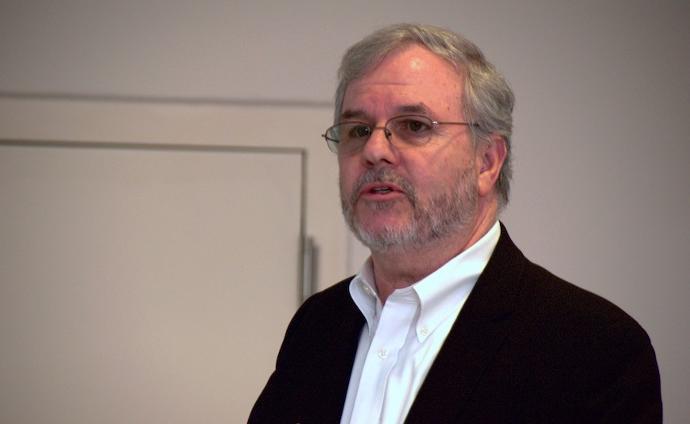 Christopher C. Muller

Boston, USA

Chris Muller is a leading academic expert in the field of restaurant management. His research has focused on multi-unit organizations, development and growth, and the training of multi-unit managers and leaders. He has held positions at Cornell University's School of Hotel Administration, UCF's Rosen College, Boston University, and is currently Courtesy Professor of Executive Education at FIU's Chaplin School of Hospitality. He is an author and has lectured around the globe.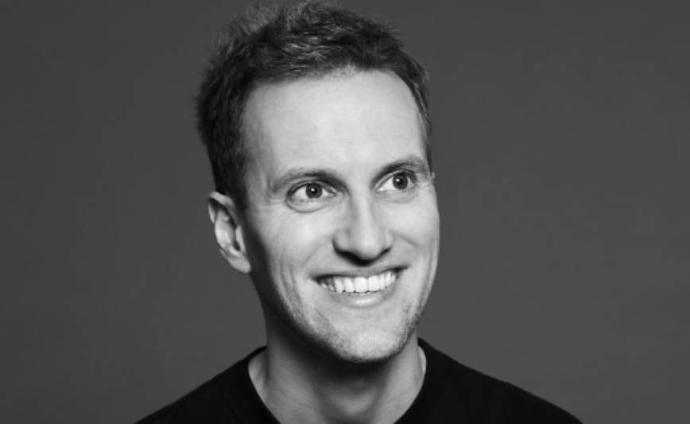 Sven Sallaert

Amsterdam, The Netherlands
The co-founder of Younique Concepts (position: Future Growth), Sven has developed nine hospitality concepts which are owned, partially owned or managed by him and the entire team of Younique Concepts. Four new outlets are in the pipeline, besides the company's focus is on the international expansion of the very successful experiential seafood-brand Pesca - which now holds two locations in the Netherlands. Younique Concepts stands out for their revolutionary HR-model, innovative guest experiences and bold marketing approach. Sven studied Hospitality Management and Leadership in Maastricht, Barcelona and Berkely.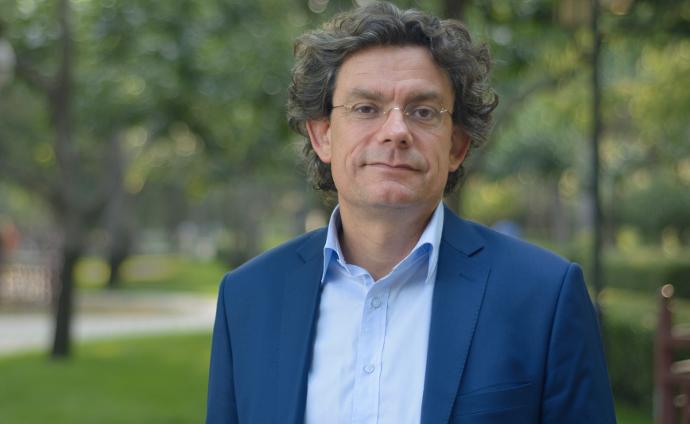 Frank Sieren

Peking, China

Frank Sieren is a correspondent, bestselling author and documentary filmmaker who has lived in China for a decade and a half. He is a columnist for HANDELSBLATT and writes regularly in DIE ZEIT. The LONDON TIMES calls him an "authoritative China expert in Germany". Frank Sieren reports first-hand on the rise of China.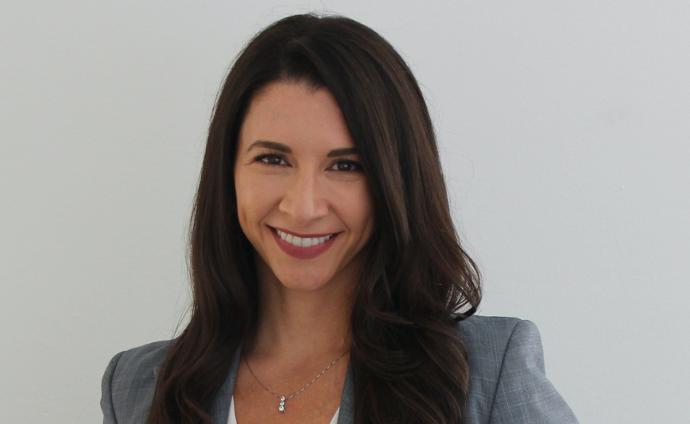 Rebecca Viani

Palma, Spain
Rebecca is a partner and the Head of International Expansion and Franchising Advisory at WhiteSpace Partners, working with European and international foodservice brands on the development and execution of their expansion and growth strategies across EMEA. She has spent her career in franchising, on both the franchisee side and the franchisor side, having worked for and developed foodservice brands in the Americas, Middle East and Europe. Over the last 10 years, she has resided in the Middle East and then Europe leading the franchise development and international growth for Dubai-based house of brands, Awj Investments, followed by U.S. restaurant group, Darden Restaurants, until joining WhiteSpace Partners in 2020. Rebecca is a Certified Franchise Executive (CFE) and regularly contributes to the industry as a guest author, speaker and mentor.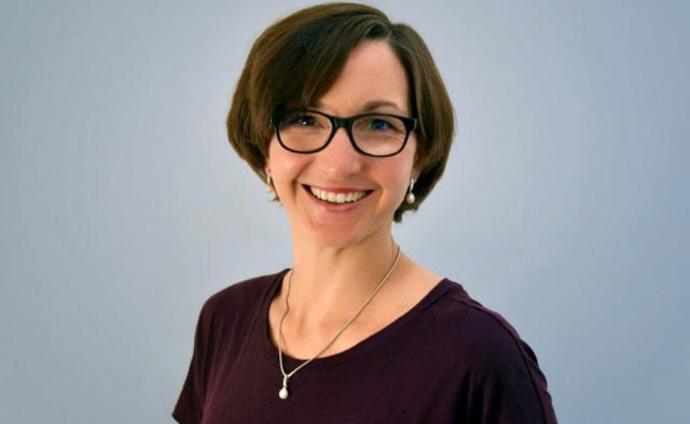 Katrin Wissmann
Frankfurt, Germany

Katrin Wissmann is the Executive Editor of european foodservice media and a long-standing editor of the German B-2-2 journal foodservice. She studied journalism and American Studies in Mainz (Germany), Pamplona (Spain) and in Middlebury, VT, (USA). After gaining initial professional experience in print, radio and television, she joined the editorial teams of foodservice and foodservice Europe & Middle East in 2006. Before her current position, which includes content planning and speaker coordination of the European Foodservice Summit, Katrin was Executive Editor of the international trade journal foodservice Europe & Middle East.

GET-TOGETHER – Pre-Conference Day
Tuesday, 19 September 2023, from 20.00
---
CONFERENCE DAY 1

Wednesday, 20 September 2023
9.30
Face 2 Face – Our New Speed Networking Session

---
10.30
Coffee & co.

---
11.00
Welcome
---
Opening speech
André Lacroix, Intertek
From the Outside In
– A Visionary Leader Looks at the Industry
– Assessing Current Challenges & Future Perspectives
Katrin Wißmann, european foodservice media
Europe's Top 99 restaurant operators 
– New Ranking, New Players, New Analysis
– Who grew? How fast? Why?
---
12.15
Lunch
AI Session w/ Dr. Theo Ackbarow, Nesto (restaurant operators only)
Artificial Intelligence meets Lean Management - Unlocking Operational Mastery

---
Chances and challenges of international expansion
Part 1
Rebecca Viani, Whitespace Partners
A Decade of Cross Border Restaurant Development
– Analysis and Learnings from Pioneering Brands
– Critical Success Factors for New Market Entry and Growth
Part 2
Panel discussion
Three powerful F&B brands that have already taken the leap across boarders share first-hand experiences, insights and learnings about highlights and hardships in the expansion process.
Judd Williams, Marugame Udon
Japan to UK
Gamze Cizreli, Big Chefs
Turkey to Europe
Dr. Stefan Tewes, Coffee Fellows
Germany to USA
---
15.00
Break
---
Richard Morris & Emma Woods, Tortilla
From Finance to Public to Future
– Strategic Insights into Tortilla's Growth Strategy
– Benefits and Challenges of Becoming a Public Restaurant Chain
Harry Goss, McWin Partners
Everyone Wants Money
– Financing and Deal Making: Attracting Future Investment 
– What Solution Is Best for Your Situation?
---
16.30
Break
---
Expert's Vision Board
Oliver Dervey, Swisscard
Loyalty Programmes: Finding the Perfect Fit
– Ensuring Relevance: Build One or Join One?
– Using Data Wisely to Drive Engagement and ROI
– Avoiding Common Pitfalls
---
CONFERENCE DAY 2
Thursday, 21 September 2023
9.00
Welcome
---
Jochen Pinsker, Circana
Consumer Trends in Hospitality: The Shifting Landcape
– Understanding Changes in Going Out and Buying Behaviour
– Navigating Consumer Preferences for Sustainability and New Technologies
Sven Sallaerts, Pesca
The Power of Purpose and Participation
– Gen Z Leadership – How to Motivate and Retain the Next Generation
– Three Pillars for a New Restaurant Business Model
Arnaud Dufour, Serving Europe
Coming to terms with EU legislation
– A Critical Perspective on the European Green Deal 
– Packaging Regulations, Green Claims and Other Legal Obligations
Jordi Pascual, Udon
A Unified Business Approach to ESG
– The Possibilities of Strategic Sustainability
– Franchise Accountability, Supplier Partnerships, Company Policy
Kieran Dowd, Emirates Crop One
Greener Greens?
– Insights Into the World's Largest Vertical Farm in Dubai 
– Why Their Leafy Greens Are Both Sustainable and 'Beyond Organic'
---
11.30
Break
---
Julian Metcalfe, itsu
An Innovator's Vision for Growth
– RestaurantTech: Everywhere All At Once 
– The New Technology Frontier
Lightning Round
RestaurantTech Today
– Cutting-Edge Concepts
– AI, Robotics, Autonomous Kitchens, Customer Interface …
Frank Sieren, China expert, TV journalist, author
China, The Innovative World Power
– China Is Taking Big Leaps Towards Defining the Future
– Is the West in Danger of Being Left Behind? 
---
13.30
Conclusions
---
14.00
Lunch & Goodbye
---
Please note: This programme is subject to change.
Conference language
English
Changes to the programme
The programme is subject to change. Should the event fail to take place, fees will be refunded. Further claims are ruled out.
Cancellation
Cancellations must reach us by 25 August 2023. After this deadline and until 5 whole working days prior to the beginning of the conference, participants will be charged 75% of the fee. The full amount is charged for cancellations thereafter. Naturally, a substitute participant will be welcome.
Transport
Lake Side can be reached from Zurich main station by tram no. 4, stop Fröhlichstrasse, 5 minutes-walk to the venue. From the airport, take S6 or S16 train, stop Tiefenbrunnen, 5 minutes-walk to the venue. Hotel guests: please ask your reception.
Voucher
We will send you a voucher for free transport within Zurich city. Voucher is valid all 3 days.
Accommodation
Special rates apply at the following hotels:
Hotel Seegarten (contact@hotel-seegarten.ch)

Hotel Opera (reservation@meili-selection.ch)
Hotel Ambassador (welcome@ambassadorhotel.ch)

Alma Hotel (info@almahotel.ch)
Ameron au Lac  (info@ameron-zuerich.ch)

To benefit from special rates, please refer to the code: EFSS 2023
Lake Side
Bellerivestrasse 170
8008 Zürich
Switzerland
There are only a few limited parking spaces available.
Restaurant companies
Full price: CHF 2600

Suppliers/Consultants
All fees have to be paid in advance. Payment by credit card only. Includes documentation, extensive download area, all meals, refreshments, transfers, get-together and dinner party (VAT incl.).
(cancellable free of charge until 18.8.2023)

About the European Foodservice Summit
The Summit is the number one European platform for the restaurant industry. Issues that are discussed are trendsetting and on tomorrow's agenda. Together with Boston University and FoodsService Europe & Middle East, the GDI has created a think tank to analyze the most important changes in the industry as well as an annual forum that takes place in September each year. Participants are industry leaders who shape the European restaurant landscape for the future.
Photo galleries:
You can find the list of participants here.
Pictures will be published here shortly after the Summit.

About the European Foodservice Summit
The Summit is the number one European platform for the restaurant industry. Issues that are discussed are trendsetting and on tomorrow's agenda. Together with Boston University and FoodService Europe & Middle East, the GDI has created a think tank to analyze the most important changes in the industry as well as an annual forum that takes place in September each year. Participants are industry leaders who shape the European restaurant landscape for the future.
Photo galleries:

Date & Time
Tuesday
September 19, 2023
Start -
8:00 PM
Thursday
September 21, 2023
End -
3:00 PM
Europe/Zurich
ContaCt
GDI, Aline Baumann