​
European Foodservice Summit 2023
Think Tank and Congress for the Restaurant Industry, 19 - 21 September 2023
Save the Date!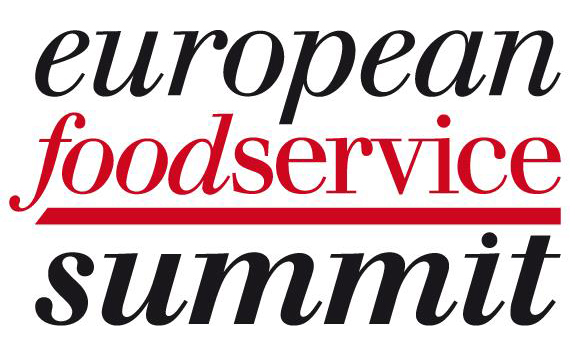 The European Foodservice Summit is a one-of-a-kind conference for the international professional restaurant industry.
Aimed at senior executives, it attracts around 250 participants from 20+ countries across Europe and beyond.
At the heart of the programme are facts and figures, insights and learnings, thought-provoking impulses and inspiration from within and without the hospitality world.
Presentations and panel discussion are geared to trigger discussions that bring the industry forward.
Our topics this year: next-gen leadership, ESG, digitalisation & automation, international expansion, loyalty management, financing & investments and more.
The following speakers and companies have already agreed to take the stage at the European Foodservice Summit 2023:
André Lacroix, 2001-2003 President of Burger King International, now CEO Intertek Group
Julian Metcalfe, founder of Pret a Manger and itsu
Harry Goss, McWin Capital Partners, formerly Nomura Bank
Frank Sieren, China expert, journalist, author
Marugame Udon (JP/UK)
Big Mamma (F/UK)
Pesca (NL)
Udon (ES)
Remy (ES)
Emirates Crop One
Swisscard Miles & More
Among the many renowned industry players that have been on stage over the past decades were, for example:
Howard Schulz (then CEO Starbucks)
Mario Federico (then CEO McDonald's Italy)
Kim Rhabek Hansen (then CEO & founder Sticks N' Sushi)
Robert Brozin (CEO Nando's)
Rostislav Ordovsky-Tanaevsky Blanco (founder & president Rosinter)
·Jitse Groen (CEO Just Eat)
Participants cherish the uniquely intimate albeit highly professional atmosphere that allows exchange at eye level while also opening up networking opportunities on a personal level.
In 2023, the European Foodservice Summit will take place for the 24th time at the Lake Side in Zurich from September (19) 20-21.

Further details will be announced shortly.

Conference language
English
Changes to the programme
The programme is subject to change. Should the event fail to take place, fees will be refunded. Further claims are ruled out.
Cancellation
Cancellations must reach us by 25 August 2022. After this deadline and until 5 whole working days prior to the beginning of the conference, participants will be charged 75% of the fee. The full amount is charged for cancellations thereafter. Naturally, a substitute participant will be welcome.
Transport
Lake Side can be reached from Zurich main station by tram no. 4, stop Fröhlichstrasse, 5 minutes-walk to the venue. From the airport, take S6 or S16 train, stop Tiefenbrunnen, 5 minutes-walk to the venue. Hotel guests: please ask your reception.
Voucher
We will send you a voucher for free transport within Zurich city. Voucher is valid all 3 days.
Accommodation
Special rates apply at the following hotels:
Hotel Seegarten (contact@hotel-seegarten.ch)

Hotel Opera (reservation@meili-selection.ch)
Hotel Ambassador (welcome@ambassadorhotel.ch)

Alma Hotel (info@almahotel.ch)
Ameron au Lac  (info@ameron-zuerich.ch)

To benefit from special rates, please refer to the code: EFSS 2023
Lake Side
Bellerivestrasse 170
8008 Zürich
Switzerland
There are only a few limited parking spaces available.
Restaurant companies
Full price: CHF 2600

Suppliers/Consultants
All fees have to be paid in advance. Payment by credit card only. Includes documentation, extensive download area, all meals, refreshments, transfers, get-together and dinner party (VAT incl.).
(cancellable free of charge until 18.8.2023)

You can find the list of participants here.
Pictures will be published here shortly after the Summit.

About the European Foodservice Summit
The Summit is the number one European platform for the restaurant industry. Issues that are discussed are trendsetting and on tomorrow's agenda. Together with Boston University and FoodService Europe & Middle East, the GDI has created a think tank to analyze the most important changes in the industry as well as an annual forum that takes place in September each year. Participants are industry leaders who shape the European restaurant landscape for the future.
Photo galleries:

Datum & Uhrzeit
Dienstag
19. September 2023
Start -
20:00
Donnerstag
21. September 2023
Ende -
15:00
Europe/Zurich
Kontakt
GDI, Aline Baumann