​
69th International Retail Summit
More Retailing, Less Retailers: New Purpose In a New Ecosystem
More Retailing, Less Retailers: New Purpose In a New Ecosystem
The mechanics of retail are simple: procure goods cheaply and place them on the shelves with a decent margin. But the ecosystem of consumption and value add are being reconfigured, and roles are changing. Fewer retailers are needed, and time comes before space in the always-on world; the right product must be available in the right place both faster and more agile. This means retailers must acquire new skills or enter into innovative partnerships. An entrepreneurial – not managerial – attitude is required. The retail world of tomorrow belongs to those who take initiative.

The 69th International Retail Summit at GDI will tackle the following questions:

Convenience and sustainability: full stomach or morals first?
How can we create customer relationships in an era of total digital transparency?
What do fragmentation, niches and small volume mean for traditional retail?
What do fragmentation, niches and small volume mean for traditional retail?
Location, location, geolocation – what role does physical location play?
Which technology trends are actually relevant?
... and, once again: what exactly will we need retail for in the future?
The power play between retail and industry is replaced by cooperation.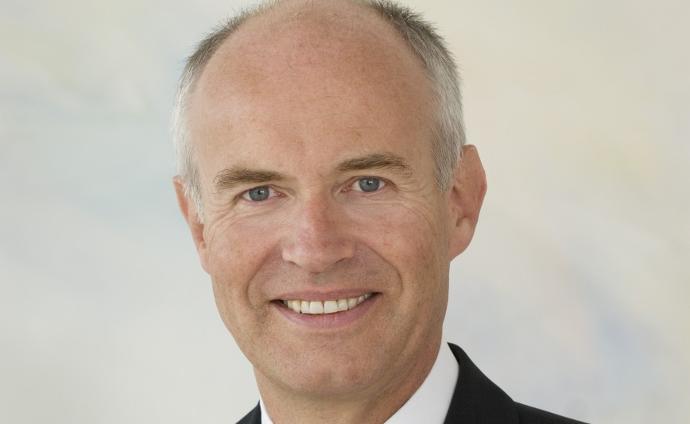 Götz Rehn
Germany

Founder and General Manager of Alnatura, the successful German provider of organic food and textiles. Since its foundation in 1984 the enterprise has enjoyed constant sales growth. In addition to his work as an entrepreneur, Götz Rehn has been an honorary professor at the Alanus University in Alfter near Bonn since 2007, where he heads the Institute for Social Organics.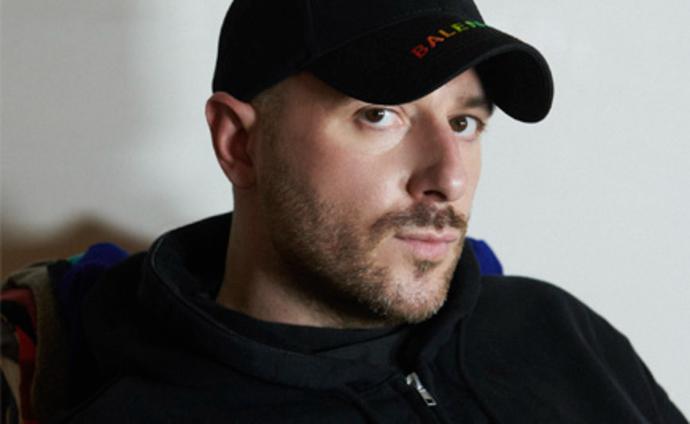 Demna Gvasalia

Switzerland

Demna Gvasalia is a founder and artistic director of Vetements and artistic director of Balenciaga. He graduated from fashion department of Royal Academy of Fine Arts in Antwerp in 2006 and designed for Maison Martin Margiela and Louis Vuitton before founding his personal fashion brand Vetements in 2013. Since 2015 he is also the artistic director of Balenciaga, one of the oldest Parisian couture houses. In 2016 Demna received the International Designer Award from CFDA (Council of Fashion Designers of America), followed by the Accessories Designer of the Year in 2018. Demna lives and works in Zürich.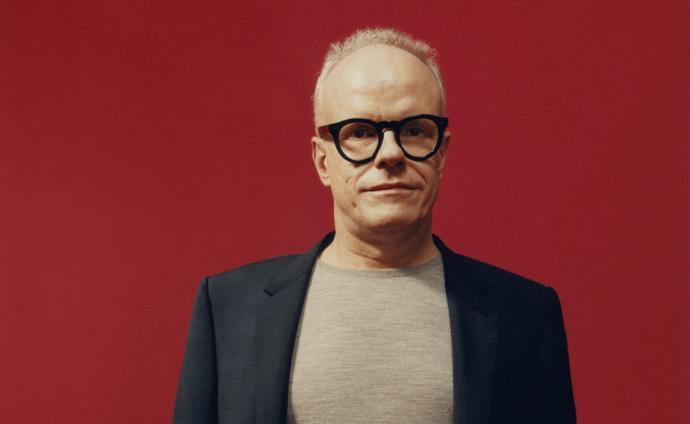 Hans Ulrich Obrist

Great Britain / USA

Artistic Director of the Serpentine Galleries in London, and Senior Artistic Advisor of The Shed in New York. Prior to this, he was the Curator of the Musée d'Art Moderne de la Ville de Paris. Since his first show World Soup (The Kitchen Show) in 1991, he has curated more than 300 shows. Obrist's recent publications include "Mondialité", "Somewhere Totally Else" and "Ways of Curating".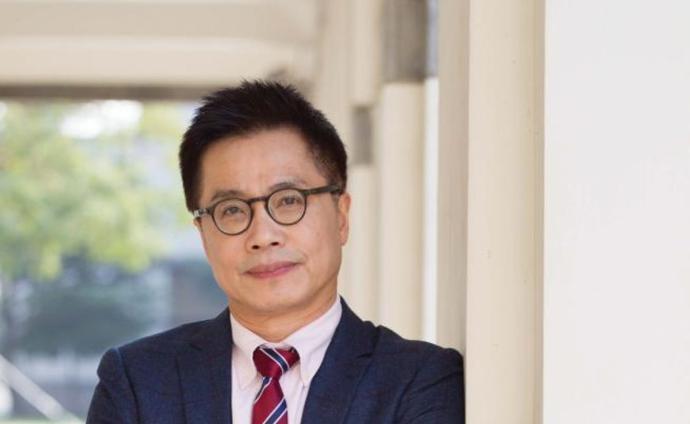 Jeongwen Chiang

China

Professor Emeritus at China Europe International Business School (CEIBS), which lists among the "Financial Times" top five MBA Programms worldwide. Chiang's research interests cover the quantitative analysis concerning e.g. competitive analysis or the measurement of consumer satisfaction. His papers have been published in world-renowned academic journals.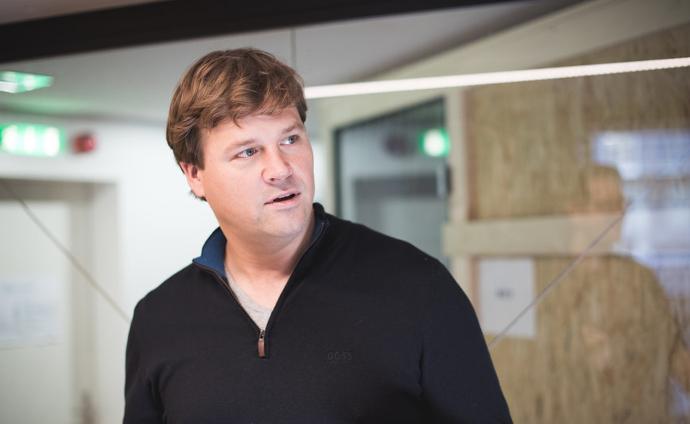 Hendrik Blijdenstein

Switzerland

CCO, Digitec Galaxus. As a member of the management board, Blijdenstein is responsible for product buying and for the assortment of goods. Prior to his employment at Digitec Galaxus, Blijdenstein headed the sales division at Philips Consumer Lifestyle Switzerland.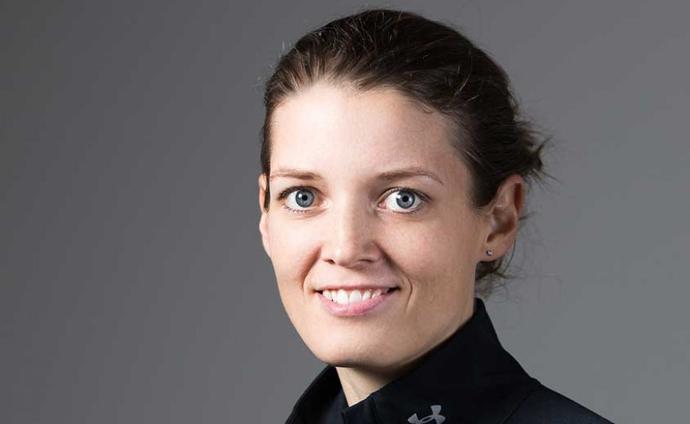 Mette Lykke
Denmark

Mette Lykke is an accomplished entrepreneur on a mission to fight food waste as CEO of Too Good To Go. Available in nine countries in Europe, Too Good To Go is helping more than 10,000 restaurants, supermarkets and other food retailers sell the surplus food they would otherwise have thrown away at the end of business. The vision is to create a strong movement to get all of us to waste less food.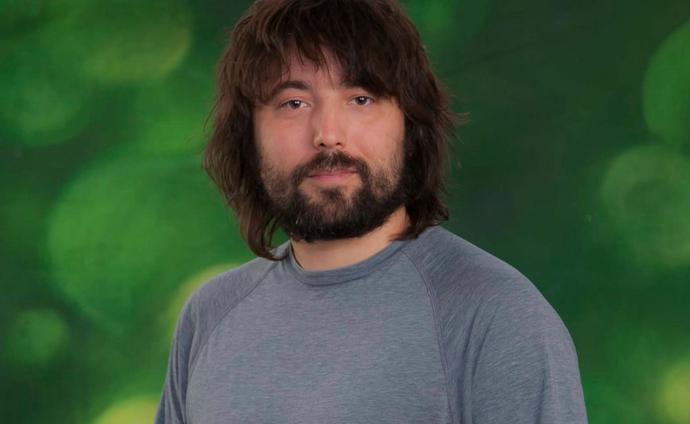 Tom Szaky
USA

Founder and CEO, TerraCycle. Through TerraCycle, Szaky is creating circular solutions for waste streams such as cigarette butts that otherwise have no path to be recycled. TerraCycle's new e-commerce shopping platform Loop will enable consumers to shop for some of their favorite brands in durable, reusable packaging. Szaky has received awards and recognition from the United Nations, World Economic Forum and the U.S. Chamber of Commerce.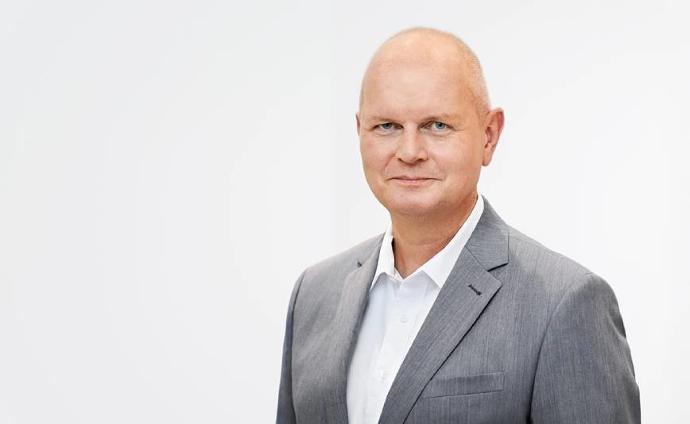 Olaf Koch

Germany

Chairman of the Management Board of METRO. Olaf Koch has been with METRO since 2009 when he was appointed a member of the Management Board serving as Chief Financial Officer. Prior to joining Metro, Koch was Managing Director Operations at the Private Equity company Permira, which he joined after a tenure at Daimler Chrysler AG, having occupied a number of managerial positions.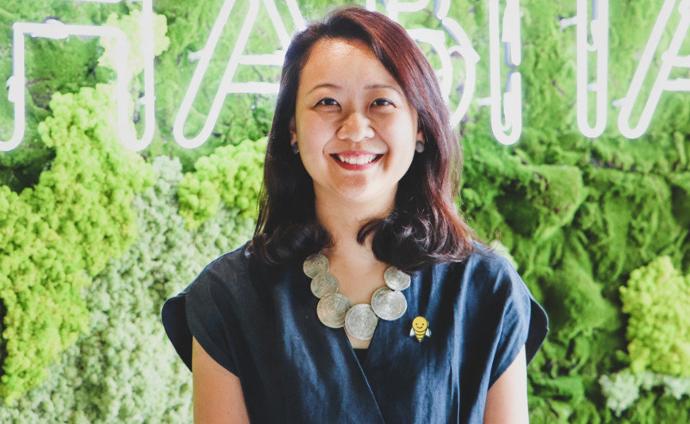 Pauline Png

Singapur

NewGen Retail expert and former Managing Director, habitat by honestbee. Png was responsible for managing honestbee's NewGen Retail concepts, marketing and branding. With her 20 years of experience in FMCG for companies such as Procter and Gamble, founder of her business and consulting, Png has worked on building brands and businesses from Multinational Cooperations to Startups across categories like beauty, health, sports and e-commerce sectors.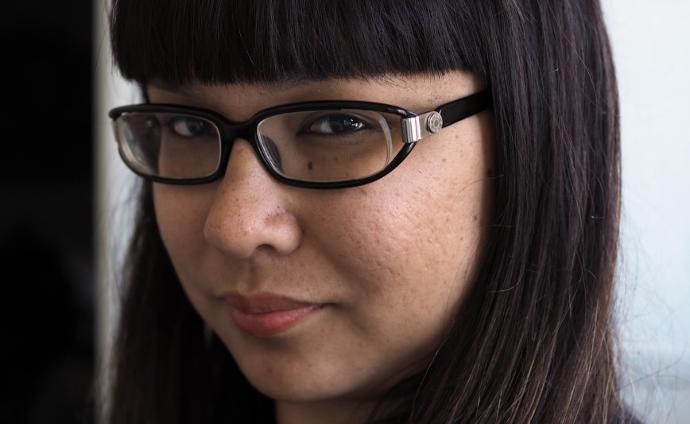 An Xiao Mina

USA

Technologist, writer and artist. Mina is an affiliate researcher at the Harvard's Berkman Klein Center for Internet and Society. Mina is also co-founder of The Civic Beat, a global research collective focused on the creative side of civic technology, and author of "Memes to Movements: How the World's Most Viral Media is Changing Social Protest and Power".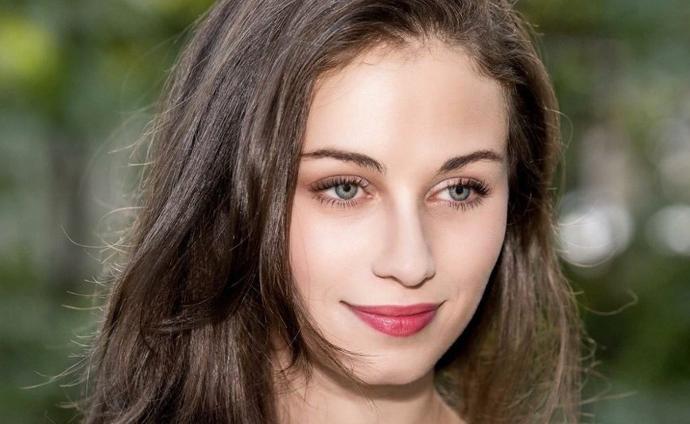 Sarah-Diane Eck
France

CEO and co-founder of Sandblock, a French blockchain startup that wants to revolutionise customer engagement through gamification. Eck is also the Vice President of France Digitale, a general interest association that brings together digital entrepreneurs and investors. The French entrepreneur holds a triple degree in Business & Management (HEC Paris), Engineering (AgroParisTech) and Corporate Law & International Tax (Panthéon-Assas).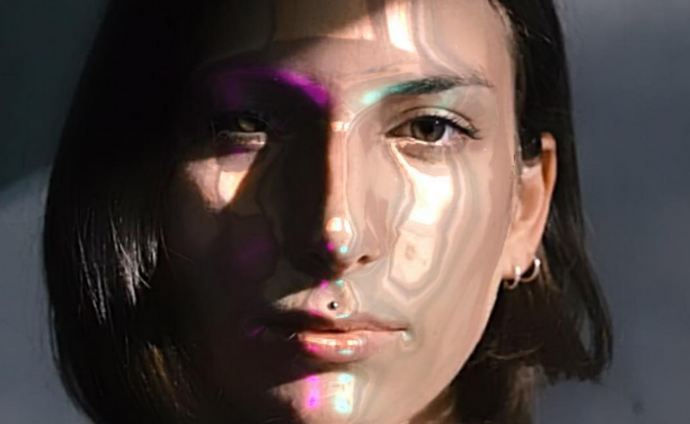 Johanna Jaskowska

France

Digital Creative, who invented the Instagram Beauty Filter beauty3000 that took over Instagram. Jaskowska understands beauty in a digital context. With new technologies she creates innovative ways to interact and communicate. Jaskowska is interested in social experiments and observing how people behave in different situations.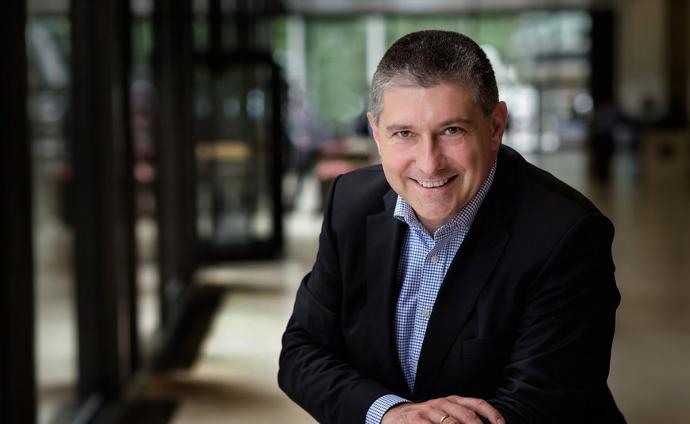 Stephan Fetsch

Germany

Partner, Deal Advisory-Valuation, EMA Head of Retail at KPMG. Fetsch is responsible for the retail sector at KPMG Germany and KPMG Europe. In this function, his main focus lies on business planning, corporate valuation, intangible assets, joint venture as well as value-based decision making and transaction consulting.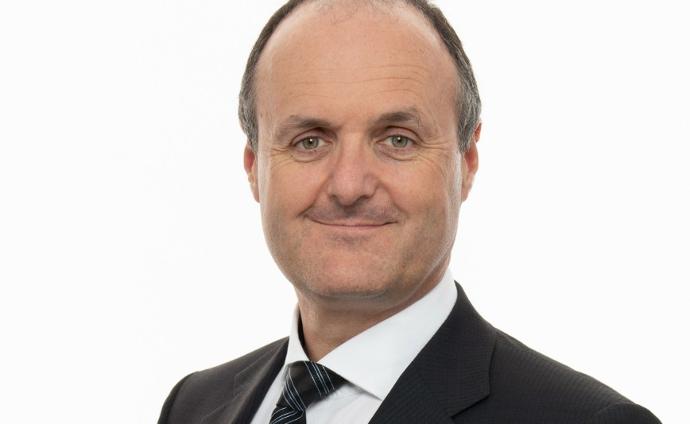 Rainer Deutschmann
Switzerland

Head of Corporate Logistics Transportation Division of the Federation of Migros Cooperatives. From 2004 to 2016, Deutschmann was Director Supply Chain Management and a member of the Manor Executive Board. Prior to that, he was head of the central datacentre of the Swiss Financial Centre and, as head of the IT Services division, a member of the management board of Telekurs Services AG.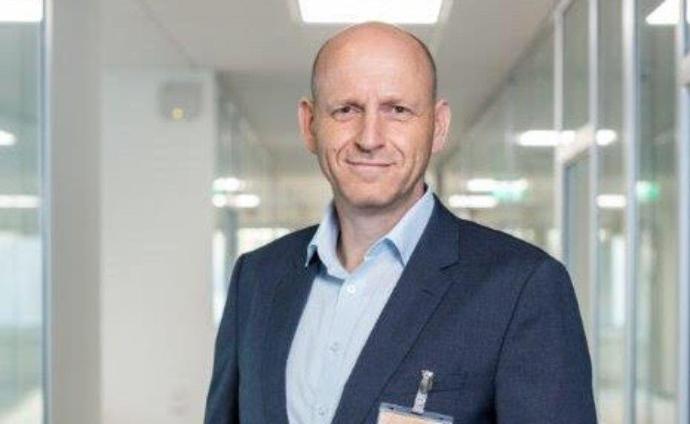 Olaf Schomaker

Switzerland

Managing Director of Globus SB-Warenhaus Holding. In this position, Schomaker is responsible for Sales Region East and Infrastructure. He has held various positions at Globus Holding since 1999 and was previously Managing Director Human Resources, IT and Controlling.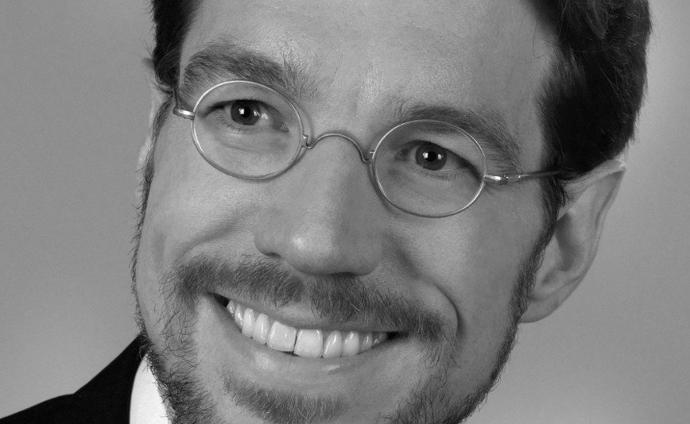 Daniel Schunk

Germany

Daniel Schunk is a professor of public and behavioral economics at the Johannes Gutenberg University Mainz (Germany) and a permanent research fellow at the University of Zurich (Switzerland). His research focuses on experimental and behavioral economics, on economics of education and on public policy. Beyond his work in economics, he maintains active collaborations with neuroscientists, psychologists, geneticists as well as bioinformaticians.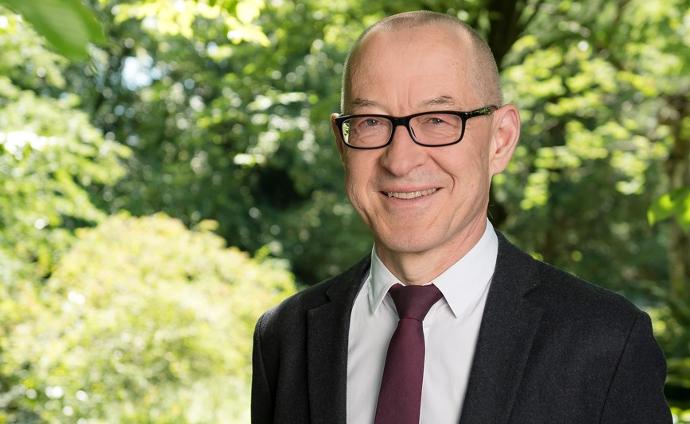 David Bosshart

Switzerland
Dr. David Bosshart was CEO of the GDI Gottlieb Duttweiler Institute for consumption, economic and social studies from 1999 to 2020. Since 2020 he has been President of the Gottlieb and Adele Duttweiler Foundation.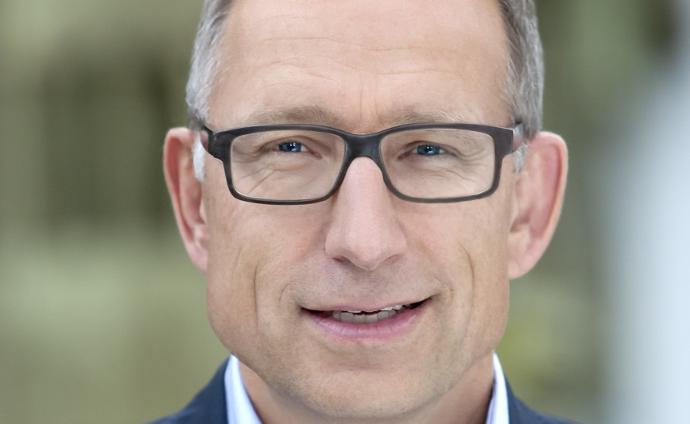 Reto Brennwald
Switzerland
TV journalist, filmmaker and media trainer. From 2008 to 2011 Reto Brennwald presented SRF's politics programme "Arena". Prior to that, he had been moderator of the "Rundschau" for seven years. Reto Brennwald has been active in the electronic media sphere for 25 years. In 2015 he founded the Talk&Film GmbH for communication, moderation and film production.
Thursday, 5 September, 10.00 – 17.30
09.30
Welcome Coffee
---
10.00  
Introduction
David Bosshart (CH), CEO, Gottlieb Duttweiler Institute
More Retailing, Less Retailers: New Purpose in a New Ecosystem
Jeongwen Chiang (CN), Professor of Marketing, China Europe International Business School CEIBS
China Today: Insights into The Most Innovative Retail Landscape
Hans Ulrich Obrist (CH), Artistic Director, Serpentine Galleries, in conversation with
Demna Gvasalia (CH), Founder and Artistic Director of Vetements and Artistic Director of Balenciaga
Triggers of Inspiration: Insights from Art and Fashion
---
12.30
Networking Lunch
---
13.30 Uhr 
Pauline Png (SG), NewGen Retail expert and former Managing Director, habitat by honestbee
NewGen Retail: When Tech and Convenience Meet Experience
Olaf Schomaker (DE), Managing Director, Globus SB-Warenhaus Holding
Local Hero: The Principle of Lasting Customer Relations
Rainer Deutschmann (CH), Head of Corporate Logistics Transportation Division, Federation of Migros Cooperatives
Here and Now: Why Logistics is the New Black
Sarah-Diane Eck (FR), CEO and Co-founder, Sandblock
Merchants United: When Loyalty Meets Blockchain
---
15.55 
Götz Rehn (DE), Founder and General Manager, Alnatura
Consistently Sustainable: A Field Report

Mette Lykke (DK), CEO, Too Good To Go
Bigger Than Business: Fighting Food Waste Together

Tom Szaky (US), CEO and Co-founder, TerraCycle
The Milkman Returns: When Zero-Waste Beats Packaging
---
17.30  
Flying Networking Dinner
Shuttleservice: Transfer to Hotel Sedartis and Thalwil train station
---
Friday, 6 September, 09.00 – 13.00
09.00 
Daniel Schunk (DE), Professor of Public and Behavioral Economics, Johannes Gutenberg University Mainz
Competent Decision Making: The Crucial Skills
Hendrik Blijdenstein (CH), CCO, Digitec Galaxus
Pioneers of Change: Success Factors in Online Retail
Olaf Koch (DE), Chairman of the Management Board, METRO
Wholesale 360: The Path Towards Customer Centricity
---
10.40  
Coffee Break
---
11.10
Johanna Jaskowska (FR), Digital Creative
Virtually Beautiful: Creating Looks With Digital Filters
An Xiao Mina (US), Affiliate Researcher, Berkman Klein Center for Internet and Society; Harvard University
Contagious Objects: On Pussyhats and Fidget Spinners
David Bosshart (CH), CEO, Gottlieb Duttweiler Institute
and
Stephan Fetsch (DE), Partner, Deal Advisory-Valuation, EMA Head of Retail, KPMG
The End of Consumption as We Know It: Will Data Make Retail Redundant?
---
12.45
Networking Lunch
---
12.45 
End
Language
German / English (simultaneous interpretation)
Changes to the programme
The programme is subject to change. If an event does not take place, fees will be refunded. Further claims are ruled out.
Cancellation
If you are unable to attend, please let us have your cancellation in writing. The fee will be reimbursed on cancellation thirty or more days before the event. After this term and until five full working days prior to the event we will charge 75% of the fee. In the event of later cancellations we will charge the full participation fee. Substitute participants welcome.
Hotel reservation
Hotel reservation
To benefit from special rates, please use the following email adresses and refer to the code: IHT2019
Hotel Sedartis, Thalwil: info@sedartis.ch
Hotel Belvoir, Rüschlikon: info@hotel-belvoir.ch
Hotel Ibis, Adliswil: welcome@ibiszurich.ch
Transport
There will be a free shuttle bus service between the GDI and the Hotel Sedartis / Thalwil train station.
GDI Gottlieb Duttweiler Institute
Langhaldenstrasse 21
8803 Rüschlikon
SCHWEIZ
2 days, 1 person:  
Full price: CHF 2500
20 % early-bird discount until 31 March 2019: CHF 2000
10 % early-bird discount until 31 May 2019: CHF 2250
2 days, 2 or more persons:
Full price: CHF 2125 / person
can be cumulated with:
20 % early-bird discount until 31 March 2019: CHF 1625
10 % early-bird discount until 31 May 2019: CHF 1875
1 day, per person:
Full price: CHF 1500
20 % early-bird discount until 31 March 2019: CHF 1200
10 % early-bird discount until 31 May 2019: CHF 1350
Startups:
 
1 Day: CHF 600
2 Days: CHF 800
 
Discount code on request:  iht@gdi.ch
Payment in advance. Reduced fees apply when more than one participant from the same company registers at the same time. Any subsequent participant registered later will be invoiced separately. The conference fee includes all food and beverages (and VAT). Participants registering less than two weeks before the event can pay by credit card only.
Interview with Jeongwen Chiang
Interview with Hans Ulrich Obrist
Interview with Sarah-Diane Eck
Über die Internationale Handelstagung
Die Internationale Handelstagung ist eine führende Strategieplattform für Entscheidungsträger und Vordenker im Retail und in der Konsumgüterbranche. Teilnehmende sind Führungskräfte aus dem Handel und verwandten Branchen, Unternehmer, Akademiker und Journalisten von Schweizer und europäischen Qualitätsmedien.
Inspiration ist entscheidend für die Transformation. Der breite Themenmix der GDI-Handelstagung ermöglicht einen Blick über den Tellerrand und garantiert anregende Gespräche in den Networking-Pausen.
Ich freue mich jedes Jahr auf den interdisziplinären Austausch mit tollen Teilnehmern und auf die fantastische Auswahl der internationalen Referenten. Der Mix von sehr erfahrenen Unternehmen und Start-ups gibt immer wieder Impulse, die unser Unternehmen bereichern.
70. Internationale Handelstagung

Urban Retail 2030: Embracing the Next Normal Adfter the Crisis

69. Internationale Handelstagung

Mehr Handel, weniger Händler: Neue Rollen im neuen Ökosystem

Vorherig
Nächste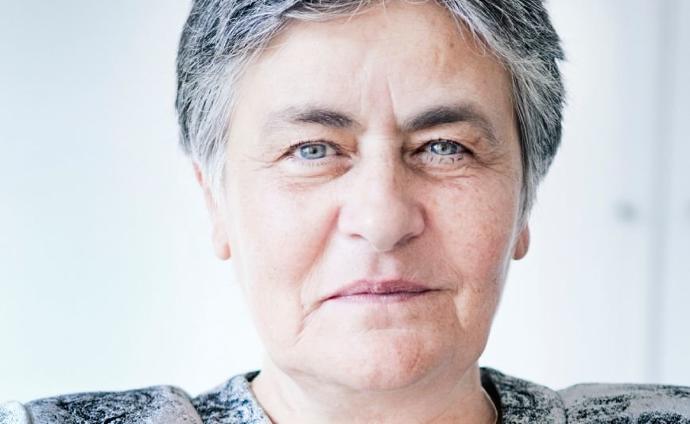 Simonetta Carbonaro
Expertin für Konsumentenpsychologie, Professorin für Humanistisches Marketing und Designmanagement und eine international anerkannte Vordenkerin in der Konsumgüterindustrie. Sie ist Mitbegründerin von REALISE, einem strategischen Beratungsunternehmen, das auf Markenführung und strategisches Designmanagement spezialisiert ist.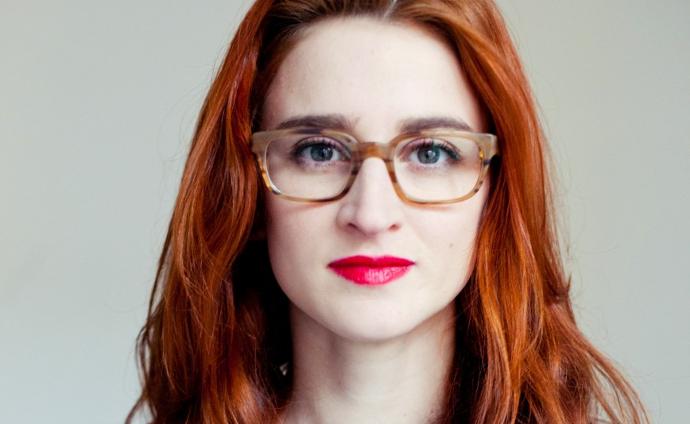 Caroline Drucker
Director EMEA Strategic Partnerships bei Instagram. Zuvor war Drucker bei Etsy Global Brand Manager und gestaltete die kreativen Abläufe des Unternehmens neu. Sie war die erste Produktmanagerin bei der Community-gesteuerten Musikplattform SoundCloud. Ihre Karriere begann im Verlagswesen, wo sie eine Schlüsselrolle bei der Etablierung des VICE-Magazins auf dem deutschen Markt spielte und die digitale Strategie für den Relaunch von Freitag, einer überregionalen Wochenzeitung, entwickelte.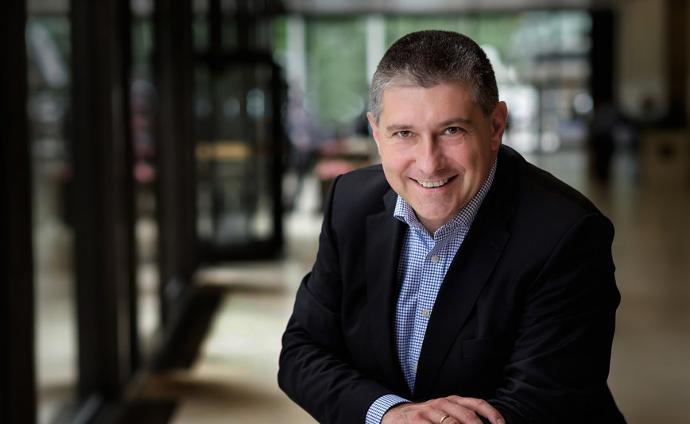 Stephan Fetsch
Partner, Deal Advisory-Valuation, EMA Head of Retail von KPMG. Fetsch verantwortet den Handelssektor bei KPMG in Deutschland und KPMG Europa. Seine Arbeitsschwerpunkte liegen auf der Unternehmensplanung, der Bewertung von Unternehmen, immateriellen Vermögenswerten, Joint Venture sowie wertbasierter Entscheidungsfindung und transaktionsorientierter Beratung.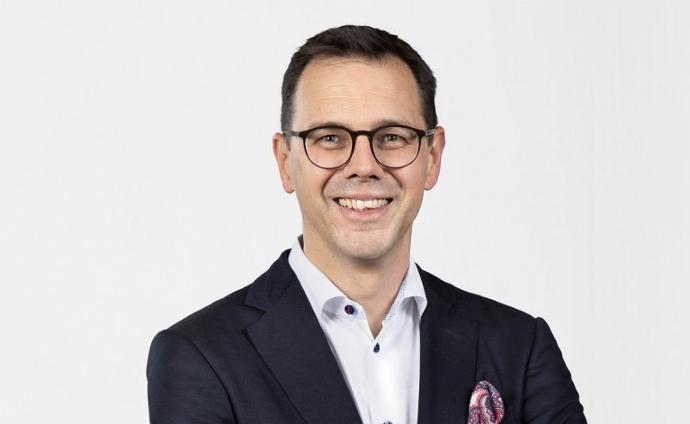 Michel Gruber
Leiter des Departements Handel und Mitglied der Generaldirektion des Migros-Genossenschafts-Bund. Vor seinem Einstieg bei der Migros war Michel Gruber bei Valora während neun Jahren in verschiedenen Funktionen tätig, zuletzt als Geschäftsführer von Valora Food Service Schweiz.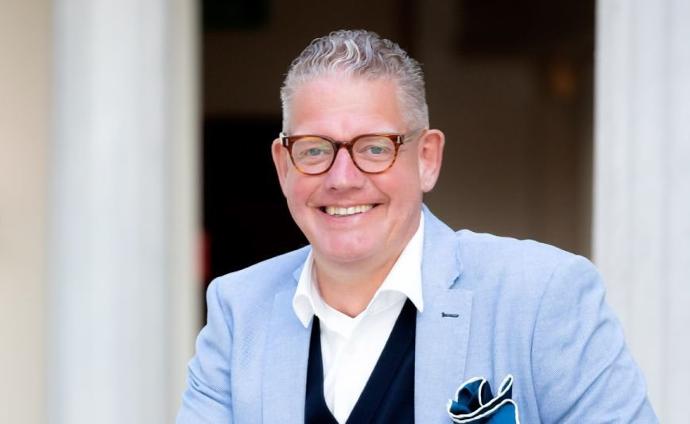 Dominique Locher
Als Unternehmer, Angel Investor, kreativer Förderer und Innovator begleitet Dominque Locher Unternehmen wie Edeka, Utkonos, Farmy.ch, Bring! oder LuckaBox in die digitale-Welt. Als Vorstandsmitglied der Swiss Retail Federation treibt er die Digitalisierung im Schweizer Handel voran. Er baute LeShop.ch mit auf, einen der ersten Online-Supermärkte der Welt. Bis 2017 führte er das Unternehmen als CEO.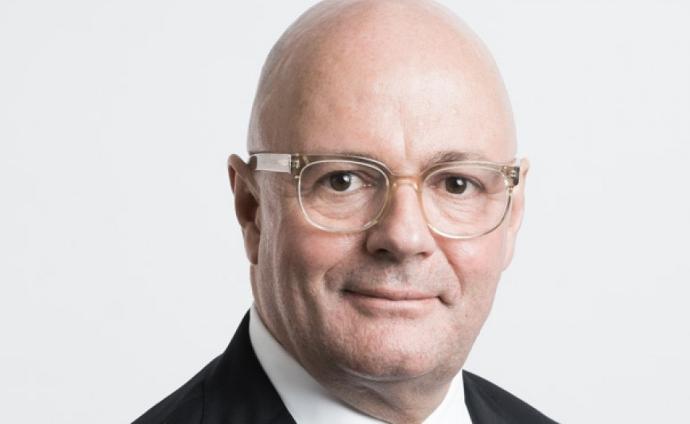 André Maeder
CEO der KaDeWe Group. Maeder blickt auf eine langjährige internationale Karriere im Retail zurück. Sein Schwerpunkt liegt auf Premium- und Luxus-Brands: Bei Harrods war er Chief Operational und Merchandise Officer, bei Hugo Boss Vertriebsvorstand und zuständig für Global Retail. Als Chief Retail Officer arbeitete Maeder auch für Karstadt.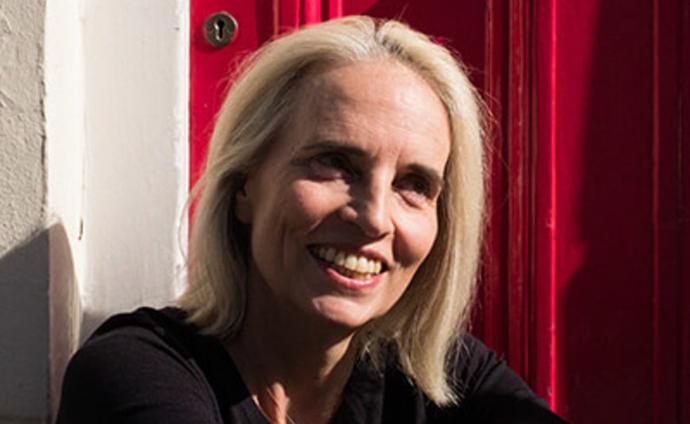 Mariann Wenckheim
Partnerin und Vorstand von 20.20, einem Unternehmen für strategische Designberatung für die Handels- und Freizeitindustrie.
Date & Time
Thursday
September 5, 2019
Start -
9:30 AM
Friday
September 6, 2019
End -
2:00 PM
Europe/Zurich
Location
GDI Gottlieb Duttweiler Institute
Langhaldenstrasse 21
8803 Rüschlikon
Switzerland
Directions
ContaCt
GDI Gottlieb Duttweiler Institute, Sabrina Ott