AI Buddy: Redefining Social Relationships
Yesterday's science fiction is today's reality. AI is making its way into our lives and workplaces. Artificial intelligence is learning fast – and getting better, smarter and more sensitive. It can take on more and more tasks, act as a co-pilot to assist us or even take the helm itself. AI will transform business and society. But what about us humans?
While we already know a fair amount about what AI will do in the future and where it will soon surpass us, we know little about what AI will do to us as humans as we increasingly interact with it, be this at work, in our personal lives, during our education, when shopping, on our travels or during play.   
How will AI change social relationships and communication between people?

How will we develop trust in future? And how will loyalty develop?

How are relationships changing – between companies and customers and between organisations and employees?

How can AI help overcome social challenges and solve global problems?

The 20th European Trend Day addresses these questions. We show how human intelligence and artificial intelligence are embracing the future together. And we explain where personal relationships will continue to make the difference, and how our very personal relationship with our software-driven co-pilots will evolve. We present the latest research findings and the most exciting AI start-ups.  
This leading trend conference is relevant for anyone interested in the future of social relationships and provides exciting interdisciplinary insights for representatives from various sectors such as marketing, retail, consulting, finance and health. Our conference focuses on people, not just technology.
The European Trend Day will be held in German and English (with simultaneous translation).

Hashtag: #trendday2024
The list of speakers will be continuously updated.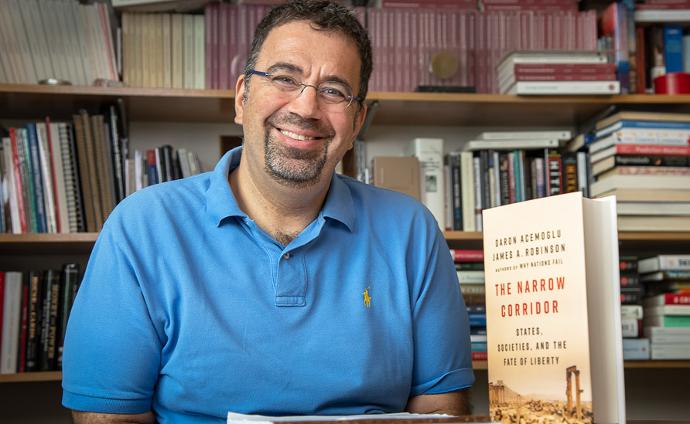 Daron Acemoglu

Professor of Economics
MIT
USA
Website

Daron Acemoglu is one of the world's 10 most cited economists and author of six books, including New York Times bestseller "Why Nations Fail: Power, Prosperity, and Poverty". In his new book "Power and Progress", he shows us how technology has historically been used to benefit a select few, and how to turn today's advances into empowering and democratising tools.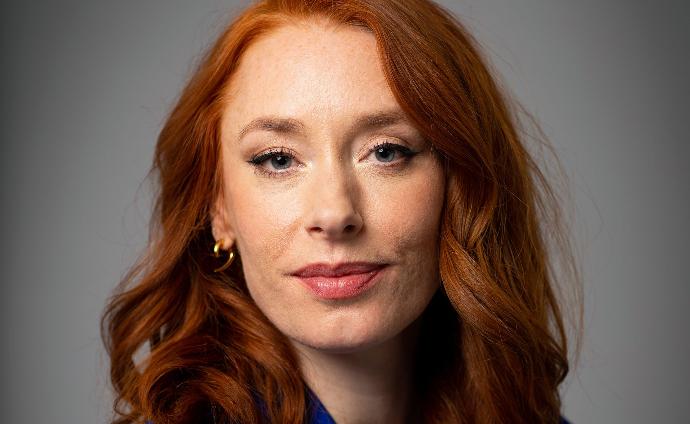 Hannah Fry

Professor in the Mathematics of Cities
University College London
Great Britain
Website

Hannah Fry's research applies to a wide range of social problems and questions, from shopping and transport to urban crime, riots and terrorism. She is a best-selling author, an award winning science presenter and the host of numerous popular podcasts and television shows. Her book "Hello World: How to be Human in the Age of the Machine" was shortlisted for several of the world's most prestigious non-fiction awards, winning the 2020 Asimov Prize.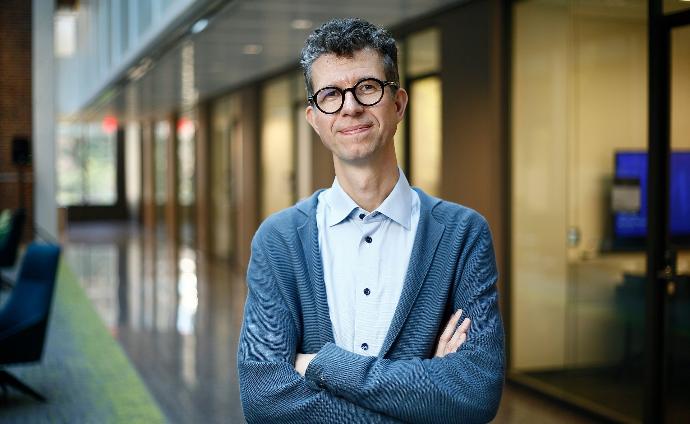 Stefano Puntoni

Professor for Marketing
The Wharton School of the University of Pennsylvania
USA
Website

Stefano Puntoni is the Sebastian S. Kresge Professor of Marketing and a behavioral scientist at The Wharton School. His research investigates how new technology is changing consumption and society and has appeared in several leading journals, including "Journal of Consumer Research", "Journal of Marketing Research" or "Journal of Marketing". He also writes regularly for managerial outlets such as "Harvard Business Review" and "MIT Sloan Management Review".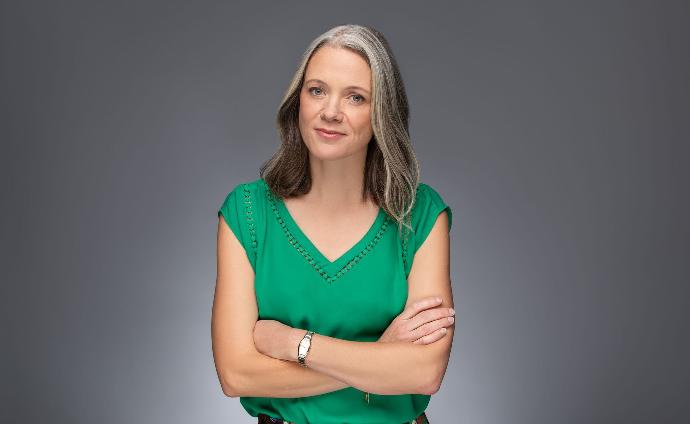 Alison Darcy

Founder and President
Woebot Health
USA
Website

Alison Darcy is the founder and president of Woebot Health, a company focused on making mental health care radically accessible. She is a clinical research psychologist and health tech visionary who has spent more than two decades exploring the intersection of AI and healthcare, and how digital treatments can help solve human problems. Alison's post doctoral training at Stanford School of Medicine led to her work with AI pioneer Andrew Ng, whose Health Innovation Lab in Computer Science she led. Alison was named to the TIME100 AI List and received the 2023 UCD Alumni Award in Social Sciences.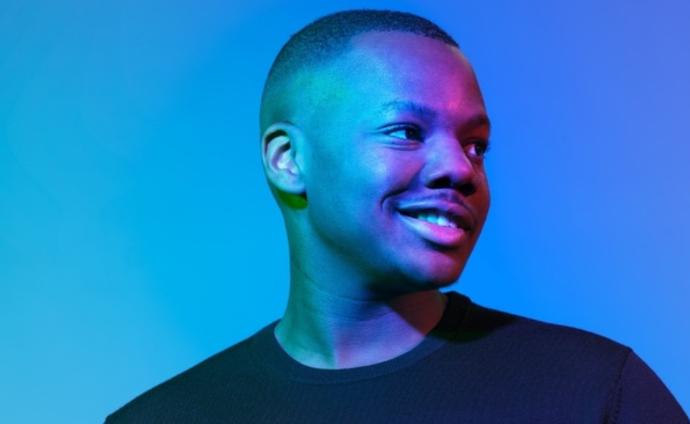 Michael Musandu

Co-founder and CEO
Lalaland
The Netherlands
Website

In 2019, Michael Musandu co-founded Lalaland which aims to make fashion more inclusive and diverse. Lalaland's generative AI creates digital avatars that enable e-commerce to present products on different body types and people. It has raised up to USD 4 million from investors including Google and has garnered international recognition, serving global brands and gaining coverage in publications such as BBC News, Vogue Business or The Guardian. In 2023, Michael was included in the Forbes 30 Under 30 list.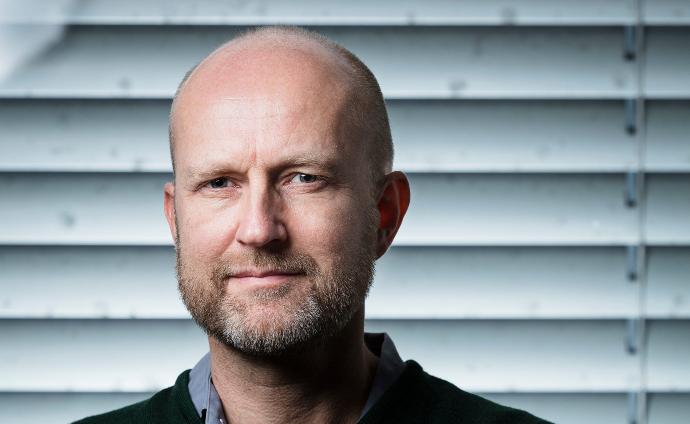 Petter Bae Brandtzaeg

Professor in Media Innovations
University of Oslo
Norway
Website

Petter Bae Brandtzaeg is a professor in media innovation at the University of Oslo and a Chief Scientist at SINTEF Digital. His research delves into how people interact with and are influenced by social media and artificial intelligence, shaping the understanding of the ethical and societal implications of AI technologies. His work has been featured in international news outlets such as The Guardian and The New York Times.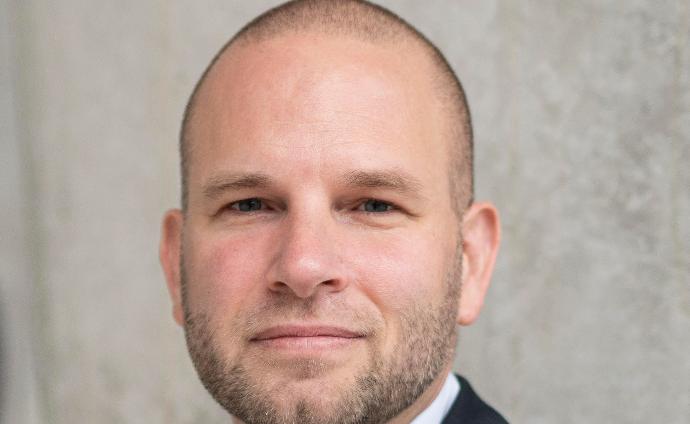 Niels Van Quaquebeke

Professor of Leadership and Organizational Behavior
Kühne Logistics University
Germany
Website

Niels Van Quaquebeke is Professor of Leadership and Organizational Behavior and Head of the Department of Leadership and Management at the KLU. The trained psychologist has been recognised as one of the top 100 German speaking business scholars (in WirtschaftsWoche and in the under 40 category in the last two Handelsblatt rankings). Van Quaquebeke has pursued his PhD at the University of Hamburg and as a visiting scholar at various business schools around the globe. In 2008, he received the ERIM top talent post-doc fellowship at the Rotterdam School of Management of the Erasmus University where he later also taught as an Assistant Professor.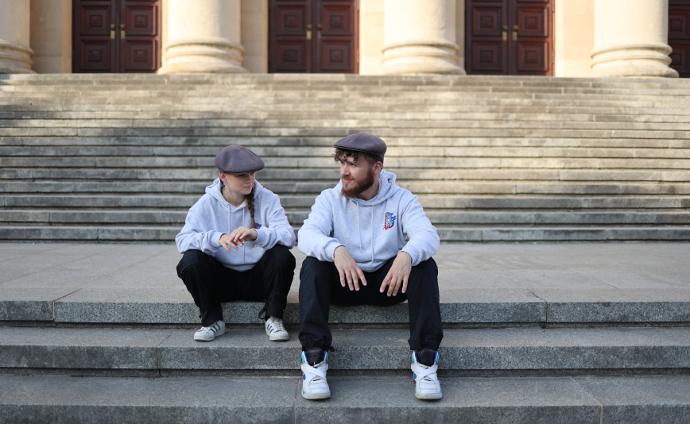 Oskar Szymkowski and Nicole Hoff

Künstler
Loczniki
Poland
Website

Loczniki is a Polish dance duo consisting of Loczek and Nicki. They specialize in a dance style called popping and are primarily known for their presence on social media platforms like TikTok, Instagram, and YouTube. On TikTok, the pair has gained significant popularity internationally imitating characters from video games and anime movies, with over 3 million followers and 121.1 million likes.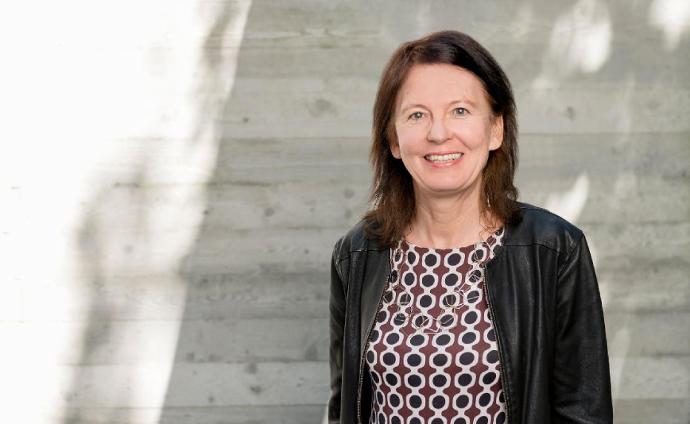 Karin Frick

Principal Researcher
Gottlieb Duttweiler Institute
Switzerland
Website

Karin Frick is Principal Researcher at the Gottlieb Duttweiler Institute. As an economist, she researches trends and countertrends in business, society and consumption. Frick has held various positions in which she worked on future-related topics, innovation and change in people and markets. She was editor-in-chief of the well-known quarterly publication GDI IMPULS and managing director of the Swiss Society for Futures Studies (swissfuture).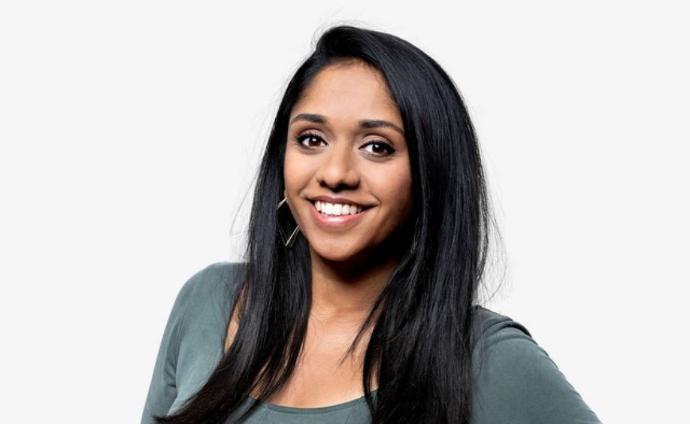 Tama Vakeesan

Host
Switzerland
Website

Tama Vakeesan presents various programmes on Radio SRF1 and is one of the most popular presenters in Switzerland. Her career began at the youth station Joiz, and she gained additional experience at live events, on television, online and on the radio.

Programme
08.30 
Welcome coffee

---
09.00
Introduction
Lukas Jezler, CEO, Gottlieb Duttweiler Institute
Tama Vakeesan, Moderator
---
09.10

Keynote
Daron Acemoglu, Professor of Economics, Massachusetts Institute of Technology MIT
How Societies Prevail: Turning Technological Progress Into Tools for Empowerment 
Digital technologies and artificial intelligence can be redirected to benefit most people.
Keynote
Hannah Fry, Professor in the Mathematics of Cities, University College London
In Dubio Pro Algo? How to be Human in the Age of the Machine 
As we rely more and more on AI to automate big, important decisions – from crime to healthcare – we have to decide how our society shall look like.
---
10.30 
Break
---
​11.00 
Karin Frick, Principal Researcher, Gottlieb Duttweiler Institute 
Speech title will follow
Petter Bae Brandtzaeg, Professor in Media Innovation, University of Oslo
My AI Friend:The Future of Friendship and Social Relationships
With machines and software becoming part of our social capital, new models of relationships emerge – and also new challenges.
Alison Darcy, Founder and President, Woebot Health
AI and Humanity: A Relationship for the Future
Artificial intelligence has enormous potential to break down barriers in mental health and contribute to human wellbeing.
---
12.30
Networking Lunch

---
​14.00
Stefano Puntoni, Professor of Marketing, The Wharton School 
(via livestream)
Pride against the Machine: How AI Affects Our Sense of Self
Interactions with artificial intelligence influence feelings about ourselves and our business actions. 

Michael Musandu, CEO and Founder, Lalaland
A Supermodel for Everyone: How Digital Avatars Make Fashion More Inclusive
AI enables fashion designers to fit their clothes to any body and skin type – embracing diversity and reducing production costs. 
Performance and conversation
Oskar Szymkowksi and Nicole Hoff,​ artists, Loczniki

---
15.30
Break

---
​16.00 
Speaker to be announced shortly
Niels Van Quaquebeke, Professor of Leadership and Organizational Behavior, Kühne Logistics University
AI in C-suite: The Rise of Digital Leadership
You may think that «true» leadership will always be a task for humans – 
for humans like yourself. Well, think again: AI will take over and change leadership as we know it. 
---
17.00
Networking drinks
Information
Date
13 March 2024
Venue
GDI Gottlieb Duttweiler Institute
Langhaldenstrasse 21
8803 Rüschlikon, Switzerland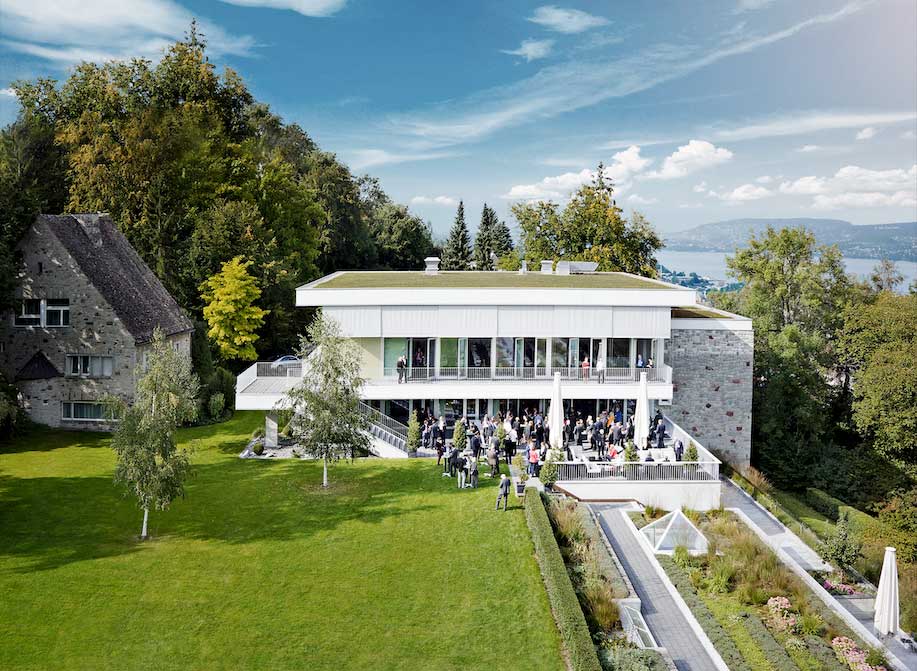 Languages
German and English with simultaneous translation
Programme changes 
The programme is subject to change. Should an event not take place, the participation fee will be refunded. Further claims are ruled out.
Cancellation
If you are unable to attend, please cancel your registration in writing. The participation fee will be refunded up to thirty days before the event. After that and up to five full working days before the event, we will charge 75%, and for cancellations after that we will charge the full amount. A substitute participant is always welcome.
Hotel reservation
To benefit from special rates at our partner hotels, please mention the code ETD2024 when booking your room.
Hotel Sedartis, Thalwil: info@sedartis.ch
Hotel Belvoir, Rüschlikon: info@hotel-belvoir.ch
Hotel Alex Lake Zürich, Thalwil: reservations@alexlakezurich.com
Arrival 
From Zurich Airport
A taxi will take you to the GDI and the partner hotels in around 45 minutes at around CHF 100, depending on traffic. The S-Bahn will take you quickly and conveniently to Zurich and Thalwil station. .
From Thalwil train station
A free shuttle bus is available for transfers between Thalwil train station / Hotel Sedartis and the GDI. It waits on the lake side of the station. A member of staff will welcome you on the spot.
Thalwil train station – GDI: 08.00 – 08.45, every 15 minutes
GDI – Thalwil train station: 17.15 – 19.00, every 15 minutes
The Hotel Belvoir is within walking distance of the GDI.
Parking
The parking deck is located a five-minute walk from the GDI at Zürcherstrasse 4, 8803 Rüschlikon. You can obtain a free exit ticket at the GDI.
Image and video recording
Please note that images and video recordings will be made during the event, and may be published permanently on the Internet after the event. You consent with this procedure by participating in the event.
Media partner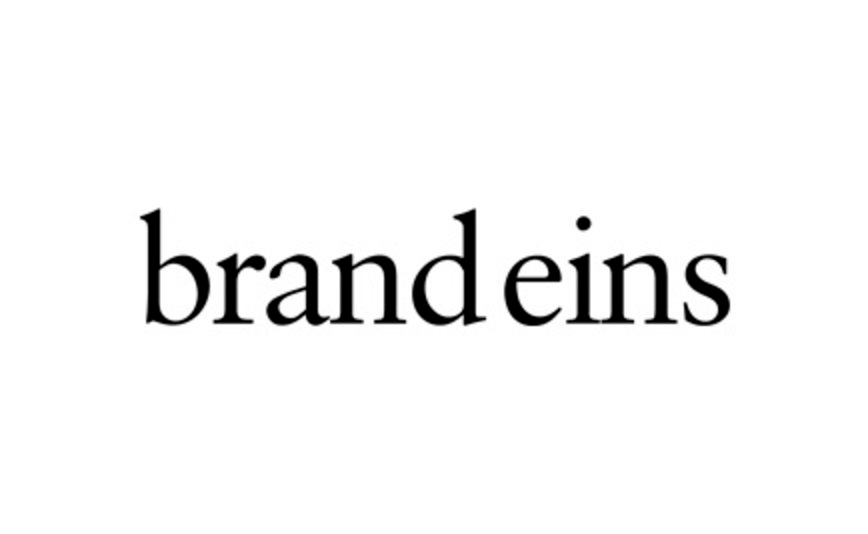 About the European Trend Day
The European Trend Day is a gathering on digitisation and society. With a different theme each year, the event discusses technological innovations and their impact on the economy and society. Speakers explore new possibilities of the still unthinkable and unimaginable. Participants are decision-makers from marketing, retail, consulting as well as entrepreneurs, academia and journalists from quality media.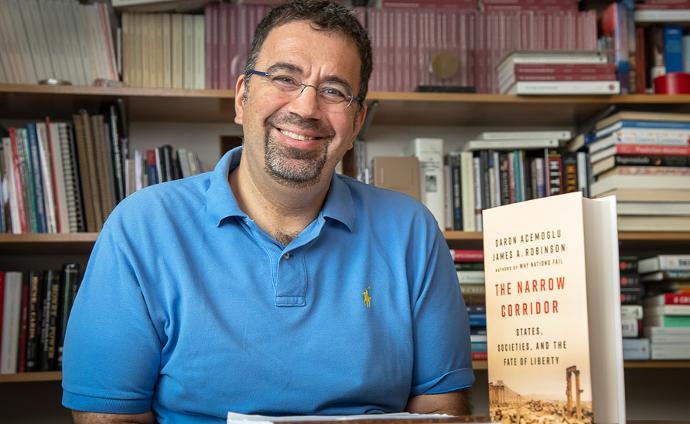 Daron Acemoglu
MIT Professor Daron Acemoglu knows what opportunities and benefits artificial intelligence will bring in the future. Read more about Daron Acemoglu.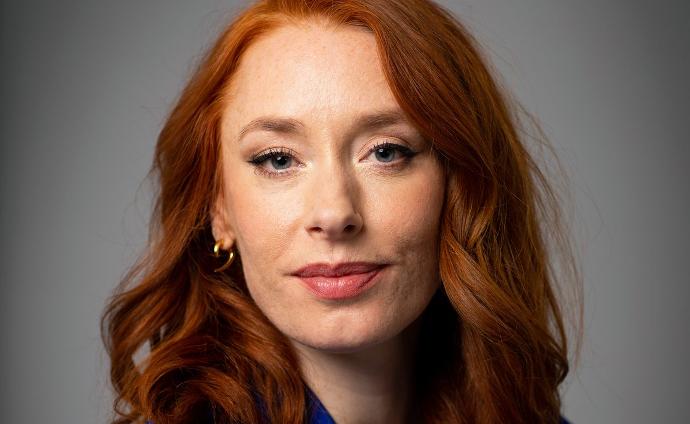 Hannah Fry
According to Hannah Fry, a professor at University College London, we tend to view algorithms as a kind of authority rather than questioning their power. Read more about Hannah Fry.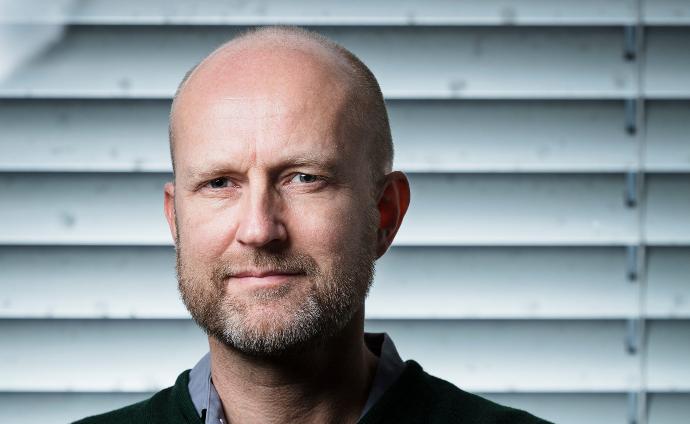 Petter Bae Brandtzaeg
The Professor of Media Innovation at the University of Oslo, explains his experiences with relationships with different AI companions in an interview and at the 20th European Trend Day. To the interview.
Date & Time
Wednesday
March 13, 2024
9:00 AM
5:00 PM
Europe/Zurich
Location
GDI Gottlieb Duttweiler Institute
Langhaldenstrasse 21
8803 Rüschlikon
Switzerland
Directions
ContaCt
Alexandra Stieger