​
18th European Trend Day
Simplify. Reduce. Degrow. – From Industrial Overkill to Frugal Innovation. 9 March 2022
Simplify. Reduce. Degrow.
From Industrial Overkill to Frugal Innovation
One more feature. Yet another gadget. More is more – that's the industrial logic of excess. The result? More complexity and more resource demand. And more of a burden on the environment.

But there are alternatives. Frugal Innovation means creating things by applying surprising ideas to scarce resources. Poorer countries adopted this approach faster, insufficiency begets ingenuity. But in the face of global warming and precarious supply chains, such frugal innovations will become more important in industrialised countries, too.

Frugality meets a new mindset. Anxious people are demanding reliability and sustainability. Their interest in degrowth, the circular economy, considerate consumption, minimalism, lo-tech, no-code and FIRE (Financial Independence, Retire Early) is proof of a change in values. But consumers don't want "less", they want "better". A desire for system innovation, rather than product innovation evolves.

At the GDI's 18th European Trend Day, thought leaders and entrepreneurs will discuss issues such as:
how frugal innovation works;
how companies can achieve frugal business models;
how frugal innovation can be combined with simplicity and beauty.
 Hashtag: #trendday2022
Jason Hickel
United Kingdom
Economic anthropologist, a Fellow of the Royal Society of Arts and author. Hickel's research focuses on global inequality, political economy, post-development, and ecological economics, which are also the subjects of his most recent book "Less is More: How Degrowth Will Save the World".
Navi Radjou
USA/France/India

Author (i.a."Frugal Innovation: How To Do Better With Less" and "Jugaad Innovation"). As an expert on innovation and leadership, Radjou advises leaders worldwide. He was Vice President at Forrester Research and was awarded the Thinkers50 Innovation Award in 2021.
Stefan Sagmeister
USA/Austria

Co-owner of design agency Sagmeister & Walsh. The Austrian graphic designer and typographer lives and works in New York. Sagmeister has created CD cover designs for Lou Reed, the Rolling Stones or David Byrne, among others. He has been nominated for the Grammy six times and won it twice. In 2018, he designed the Austrian contribution to the Biennale Architettura in Venice and opened an exhibition on beauty at the Vienna Museum of Applied Arts.Website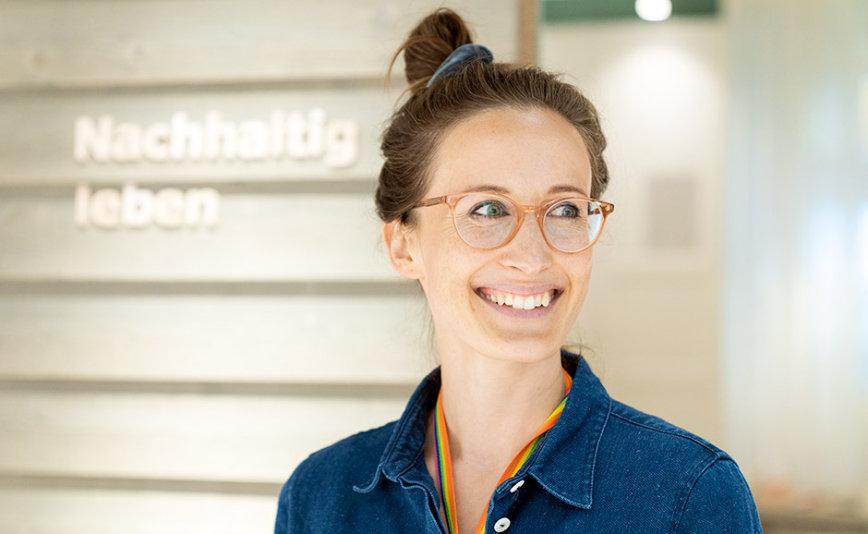 Franziska Barmettler
Switzerland

Head of Sustainability at Ikea Switzerland. Franziska Barmettler has been a member of the Zurich Cantonal Council for the Green Liberal Party since 2019 and co-founded the swisscleantech business association in 2008, which is committed to making Switzerland CO2-neutral by 2050. The former competitive athlete is also a board member of the Swiss movement "Operation Libero".

Website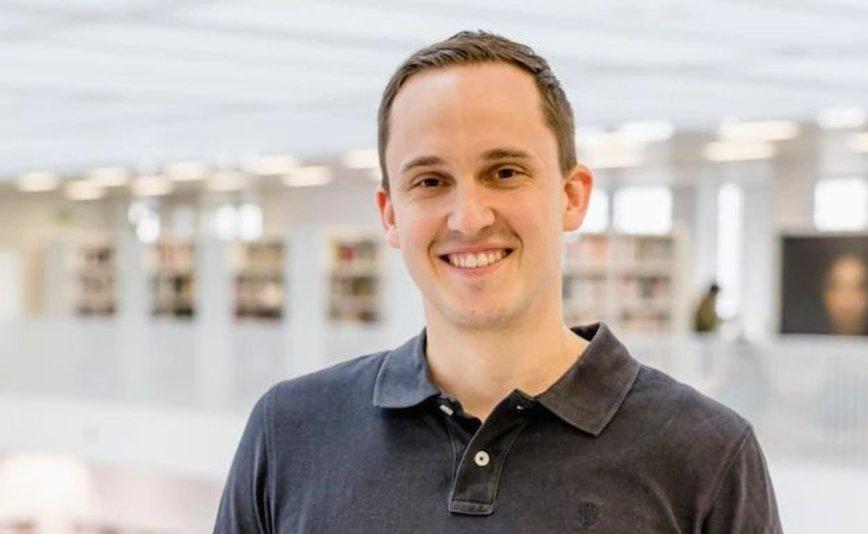 Florian Wagner
Germany

Author ("Rente mit 40: Finanzielle Freiheit und Glück durch Frugalismus") and proponent of the FIRE movement (Financial Independence, Retire Early). Wagner studied industrial engineering and later worked as a project manager in the automotive industry. On his blog "Geldschnurrbart" he describes his path to financial independence.

Website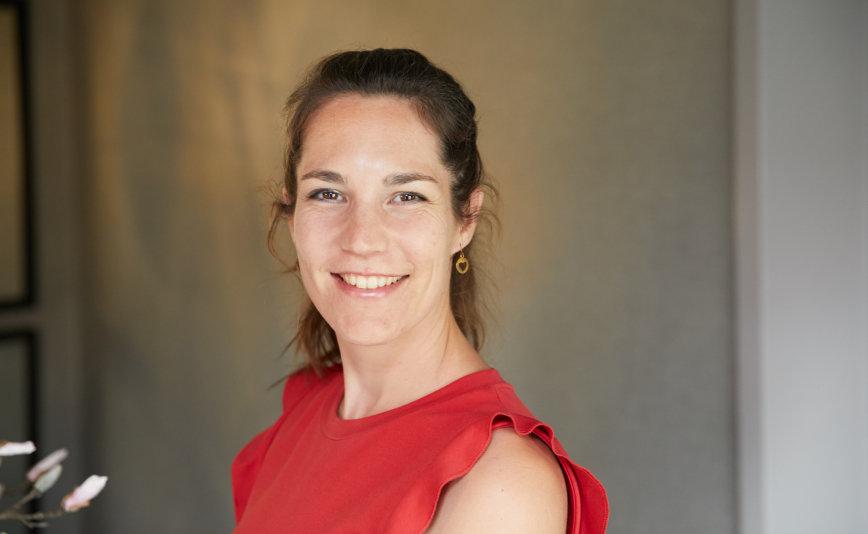 Lieke van Kerkhoven
Netherlands

Co-founder of FLOOW2, a marketplace for businesses and organisations to share equipment, services, facilities, knowledge and skills within or between organisations. Van Kerkhoven believes strongly thato ur top-down society is becoming more bottom-based, where collaboration, connection, personal responsibility and trust are key factors.

Website
Leidy Klotz
USA

Associate Professor at the University of Virginia and author of "Subtract: The Untapped Science of Less". Klotz researches how we can transform things from how they are to how we want them to be. His research on the science of design has appeared in both "Nature" and "Science", and he has written for "The Washington Post."

Website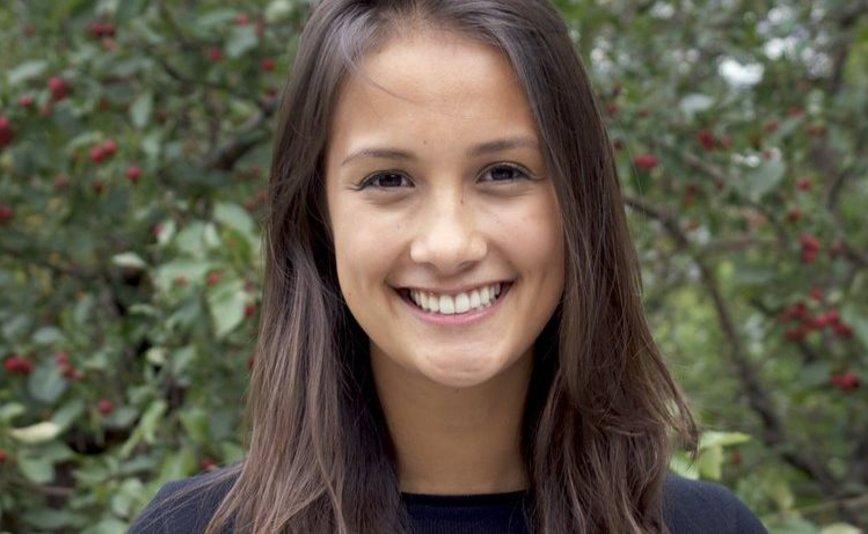 Cassandra Delage
France

Founder and CEO of Plast'if. In addition to creating a plan to quantify, reduce and replace plastic by other non-plastic alternatives, Plast'if offers companies the Zero.W machine, a machine that recycles plastic waste and 3D prints new products directly from that waste.

Website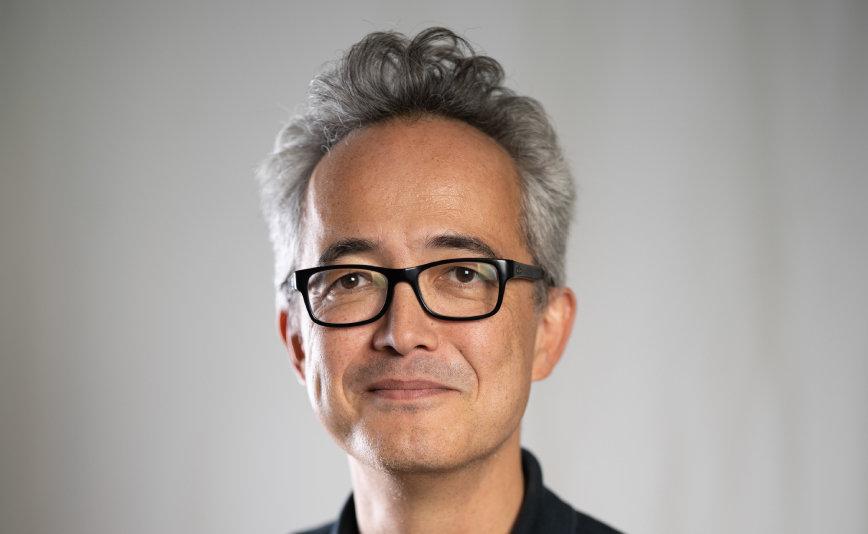 Paul Benoît
France

President and co-founder of tech-startup Qarnot. Qarnot uses waste heat from computing servers to heat buildings. In France, at the end of 2020, Qarnot provided free heating and wi-fi access to 300 social housings but also to schools and offices.

Website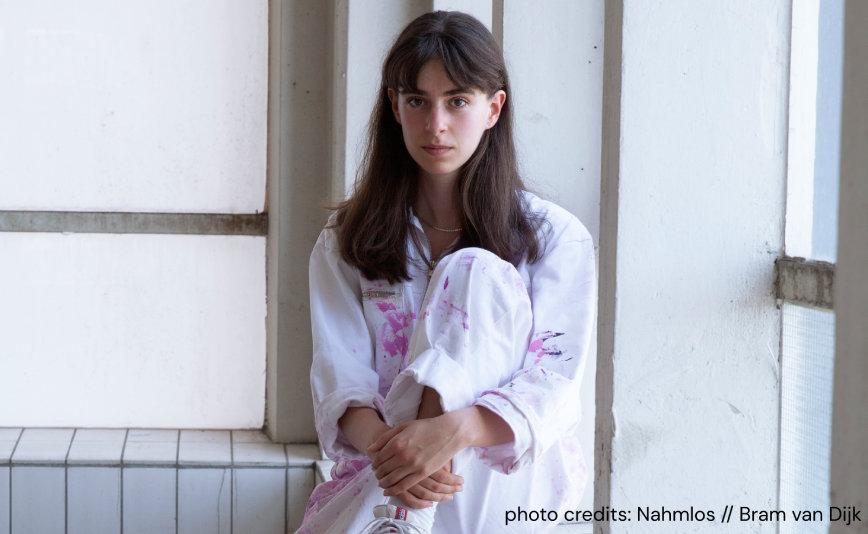 Pleun van Dijk
Netherlands

Designer and curator of the Future Materials Bank. The Future Materials Bank is an archive of materials that support and promote the transition towards more sustainable art and design practices. By collecting information and samples from makers around the world, the archive aims to produce and democratize knowledge about these future-proof materials.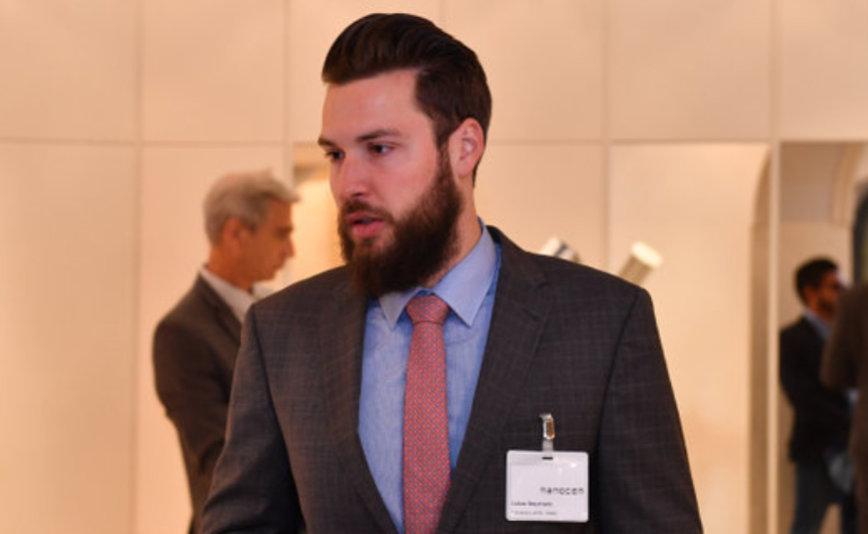 Lukas Neumann
Switzerland

CEO Africa Region at the REHAU Group. Neumann completed his doctorate on the subject of frugal innovation at the University of St. Gallen and Cambridge. As one of the founders of the Frugal Innovation Network, he has already successfully advised dozens of companies in this field and gained practical experience in emerging and developing countries, but also in the Western context.

Website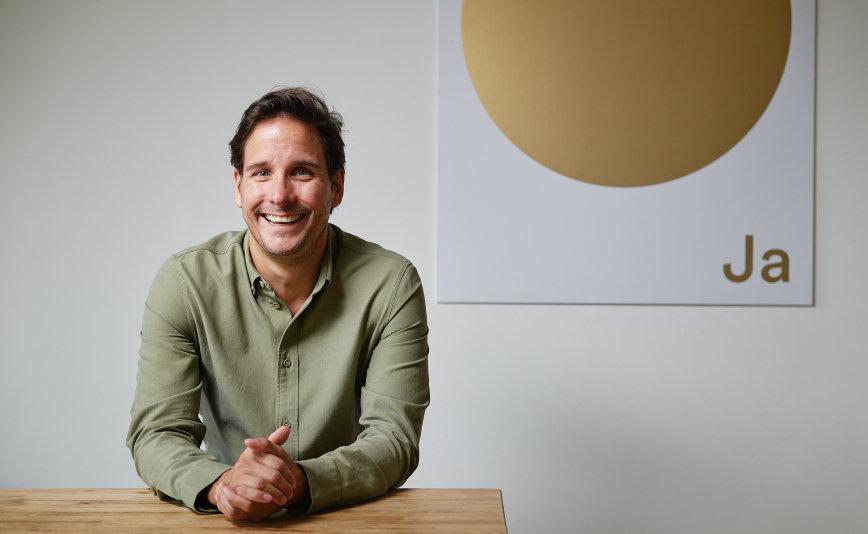 Achim Hensen
Germany

Founder, Purpose Foundation and Purpose Ventures. For the management consultancy and trend and social research company Nextpractice, Hensen worked in Germany, China, Singapore and the USAf. The Purpose Foundation advocates for the corporate model of responsible ownership: a form of ownership in which companies operate self-determined and meaning-oriented in the long term.

Website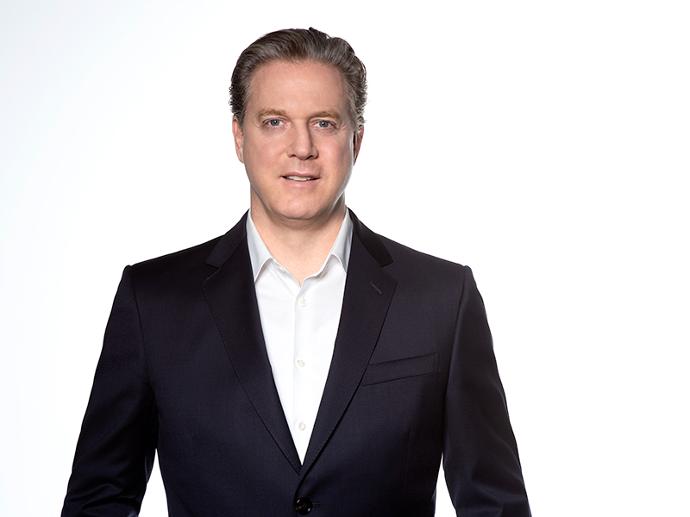 Lukas Jezler
Switzerland
CEO of the GDI Gottlieb Duttweiler Institute for consumption, economic and social studies, Rüschlikon/Zurich.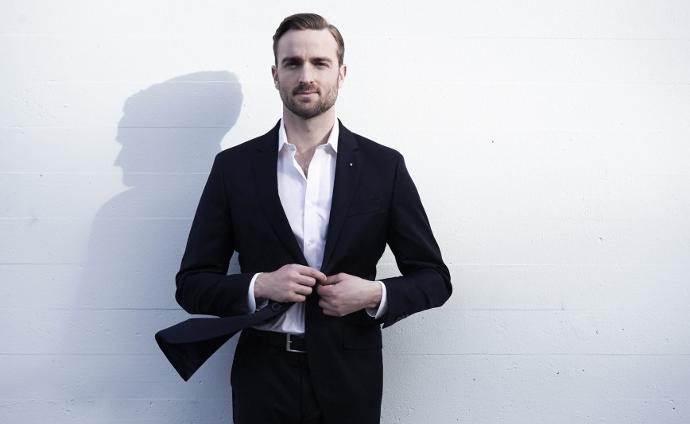 Julian Thorner
Switzerland
Moderator. Until 2015 Thorner hosted his daily news show "Noiz" on the youth channel Joiz. From 2016 until 2022, Thorner could be listened to on Radio SRF 3 in his own show "De Samstig – mitem Julian Thorner".
08.30
Welcome coffee
---
09.00
Lukas Jezler, CEO, Gottlieb Duttweiler Institute
Introduction
---
09.15
Jason Hickel, economic anthropologist, Fellow of the Royal Society of Arts and author of "Less Is More"
Degrowth: Challenging A Fundamental Paradigm
How a planned reduction of energy and resources could bring the economy back into balance with the living world
Leidy Klotz, Associate Professor, University of Virginia and author of "Subtract"
Why Less Is More: The Cognitive Science
Our minds tend to add before taking away. By diagnosing this neglect of subtraction, we can treat it
Navi Radjou, expert on innovation and leadership, author of "Frugal Innovation"
Frugal Innovation: A New Mindset and a Path to Regenerative Business
Climate, tight budgets, tech and Gen-Z customers: Post COVID-19, the business world will radically change. In this context, how can companies get high-quality products to market faster, better, cheaper?
---
10.45
Coffee break / networking
---
11.15
Frugal Innovation in Practice
Cassandra Delage, founder and CEO, Plast'if
Case 1: A second life for plastic waste
Lieke van Kerkhoven, co-founder, FLOOW22
Case 2: A sharing marketplace for businesses
Paul Benoît, President and co-founder, Qarnot
Case 3: How to value server heat
Panel discussion on frugal innovation in practices
with Cassandra Delage, Lieke van Kerkhoven and Paul Benoît
Lukas Neumann, Frugal Innovation Network, University of St. Gallen
Frugal Products: A Practical Guide
How companies can open up new markets and attract new customers with innovative solutions
---
12.30
Networking lunch
---
14.00
Franziska Barmettler, Head of Sustainability, Ikea Switzerland
More With Less: When Reduction Becomes Scalable
How frugal innovation can foster sustainability along the entire value chain in a global industrial company
Pleun van Dijk, designer and curator, Future Materials Bank
Mycelium, Seaweed, Bacteria: The Raw Materials of the Future
How a collection of alternative natural materials can drive sustainability
Achim Hensen, co-founder, Purpose Foundation and Purpose Ventures
Rethinking Ownership: From Profit to Meaning
Companies as a positive force in society. What responsible ownership means, and how it enables the development of business potential and an orientation towards meaning
---
15.30
Coffee break / networking
---
16.00
Florian Wagner, author and proponent of the FIRE movement
Financial Freedom At 40: Frugalism for a More Satisfying Life
Those who keep track of their expenses, use money for sustainable enjoyment of life and invest cleverly can live more freely financially
Stefan Sagmeister, co-owner, Sagmeister & Walshh
The Art Of Beauty: Why Nice Things Make Better People
Beauty is no mere surface strategy. How good architecture and design help us feel and behave differently
---
17.00
Networking apéro
Date
9 March 2022
Language
German/English (simultaneous translation)
Changes to the programme
The programme is subject to change. If an event does not take place, fees will be refunded. Further claims are ruled out.
Cancellation
If you are unable to attend, please let us have your cancellation in writing. The fee will be reimbursed on cancellation thirty or more days before the event. After this term and until five full working days prior to the event we will charge 75% of the fee. In the event of later cancellations we will charge the full participation fee. Substitute participants welcome.
Hotel reservation
To benefit from special rates, please use the following email adresses and refer to the following code: ETD2022
Hotel Sedartis, Thalwil: info@sedartis.ch
Hotel Belvoir, Rüschlikon: info@hotel-belvoir.ch
Hotel Alex Lake Zürich, Thalwil: reservations@alexlakezurich.com
Transport
From Zurich airport
You can reach the GDI and partner hotels by taxi in around 45 minutes. The cost is approximately CHF 100, depending on traffic. Alternatively, the train is a fast and easy way of reaching Zurich and Thalwil train station.
From Thalwil train station
There will be a free shuttle bus service between the GDI and the Hotel Sedartis Thalwil / Thalwil train station. The bus will be waiting on the side of the station facing the lake. Our staff will welcome you on the spot.
Bahnhof Thalwil – GDI: 8.00 – 8.45, every 15 minutes
GDI – Bahnhof Thalwil: 17.15 – 19.00, every 15 minutes
Hotel Belvoir is within walking distance of the GDI.
Luggage
You are welcome to leave your luggage in the GDI cloakroom. 
Parking
​ ​ The car park is a five minute walk from the GDI and located on Zürcherstrasse 4, 8803 Rüschlikon. You will receive a ticket from the GDI to exit the car park free of charge.
General Terms and Conditions Events and Studies EN (PDF)
GDI Gottlieb Duttweiler Institute
Langhaldenstrasse 21
8803 Rüschlikon
SCHWEIZ
Full price: CHF 1200
20 % early bird discount until 31 January 2022: CHF 960
Price for startups: CHF 500 (Request for voucher code: etd(at)gdi.ch)
The conference fee includes all food and beverages. Participants registering less than two weeks before the event can pay by credit card only.
Interview with Leidy Klotz
Interview with Navi Radjou
The European Trend Day is a gathering on digitisation and society. With a different theme each year, the event discusses technological innovations and their impact on the economy and society. Speakers explore new possibilities of the still unthinkable and unimaginable. Participants are decision-makers from marketing, retail, consulting as well as entrepreneurs, academia and journalists from quality media.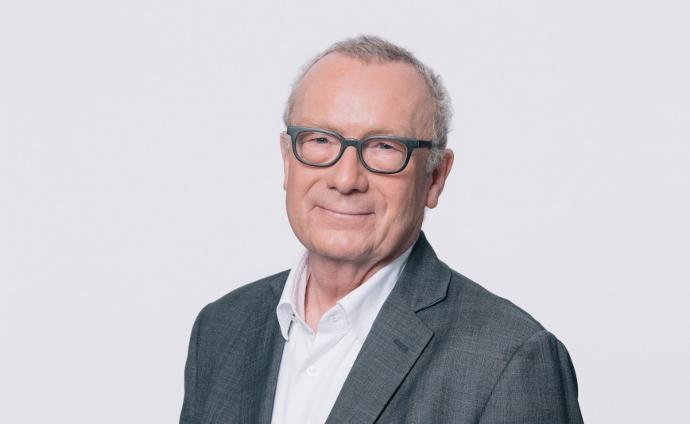 Peter Wippermann
Founder of Trendbüro, Hamburg. Peter Wippermann was a Professor of Communication Design at Folkwang University of the Arts, Essen, he is a specialist in trend-based brand management, and the author of numerous publications.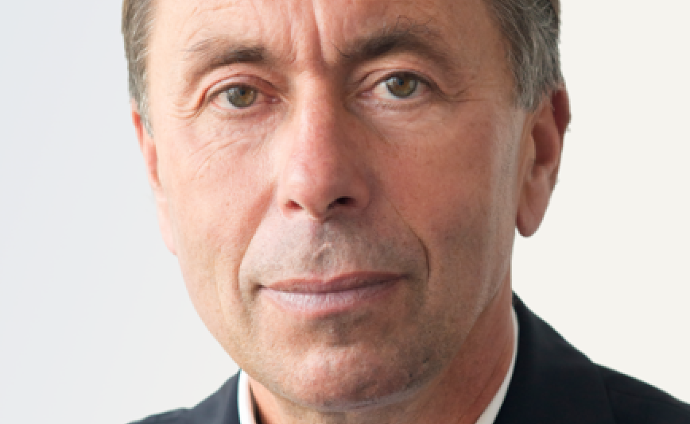 Norbert Bolz
Professor of Media Studies at the Technical University of Berlin, zeitgeistphilosopher and trend analyst. Bolz is an important thinker on cultural development and author of numerous publications on media, marketing and communication.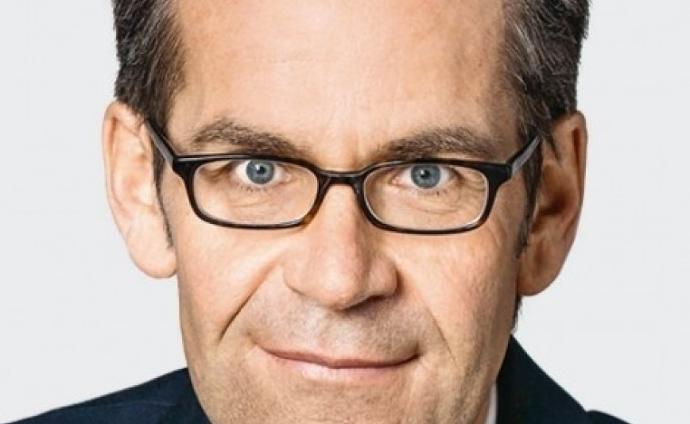 Dominique von Matt
Founder and Chairman of the Board of Directors of the communications agency Jung von Matt/Limmat. Von Matt is Honorary Professor of Business Administration at the University of St. Gallen.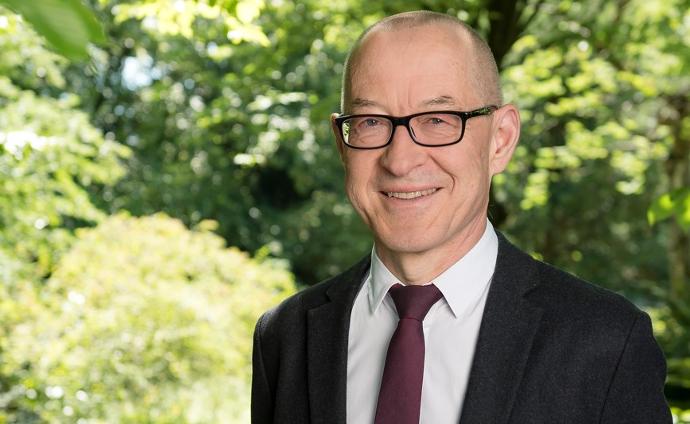 David Bosshart
Dr. David Bosshart was CEO of the GDI Gottlieb Duttweiler Institute for consumption, economic and social studies from 1999 to 2020. Since 2020 he has been President of the G. and A. Duttweiler Foundation.
Date & Time
Wednesday
March 9, 2022
9:00 AM
5:00 PM
Europe/Zurich
Location
GDI Gottlieb Duttweiler Institute
Langhaldenstrasse 21
8803 Rüschlikon
Switzerland
Directions
ContaCt
Alexandra Stieger