​
10th European Foodservice Summit
Setting a Course for a New Horizon
Setting a Course for a New Horizon


The Summit is the number one European platform for the restaurant industry. Issues we discuss are trendsetting and on tomorrow's agenda. Together we have created a think tank to analyse the most important changes in the industry as well as an annual forum where we may all share our thoughts on a regular basis. The people who join us are the industry leaders who shape the European restaurant landscape for the future. Main players (entrepreneurs/senior management) of the multi-unit restaurant and catering industry as well as suppliers and consultants. Seats are limited for suppliers and consultants. There is a maximum of 250 participants to keep the atmosphere intimate. Be a part of the best community and help create a strong Pan-European network!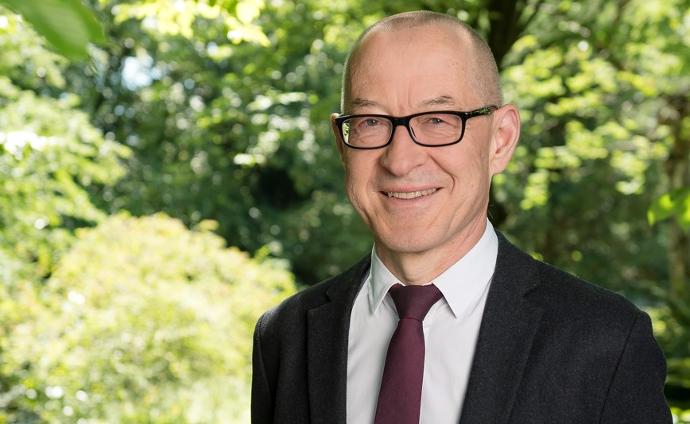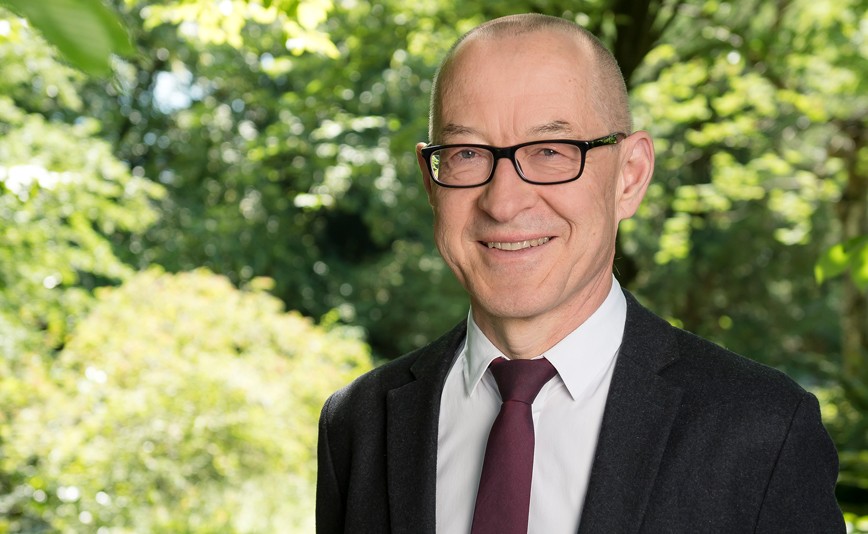 David Bosshart
Switzerland

Dr. David Bosshart was CEO of the GDI Gottlieb Duttweiler Institute for consumption, economic and social studies from 1999 to 2020. Since 2020 he has been President of the G. and A. Duttweiler Foundation.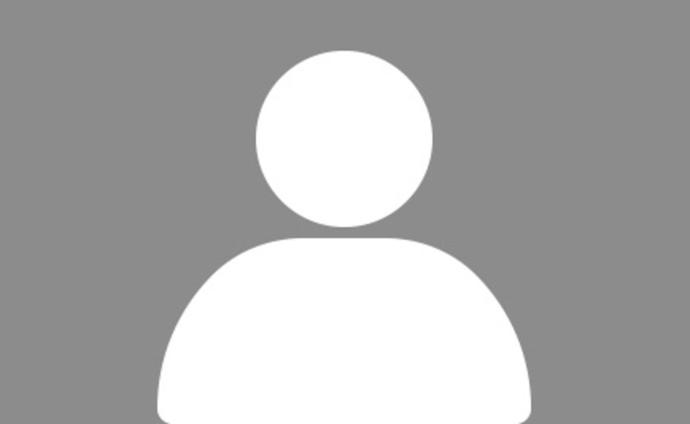 Marcus Cload
Great Britain
One of the original founders of Strada restaurant group. The same entrepreneur team created a new concept called Côte bistro and bought a business named Bills produce store (food and foodservice). Cload has a degree in Art history and architecture.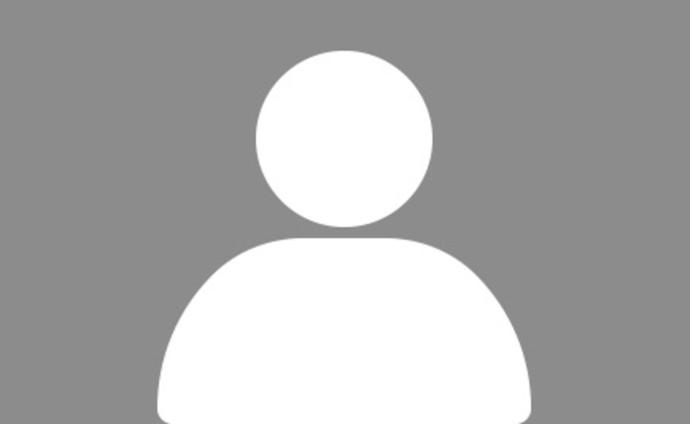 Christian Gansch

Austria
Musician and Manager. He worked as a conductor with numerous orchestras and produced 190 CDs which gained awards. He created a coaching concept, which demonstrates the similarities between orchestras and company structures. Gansch studied piano and violin in Vienna.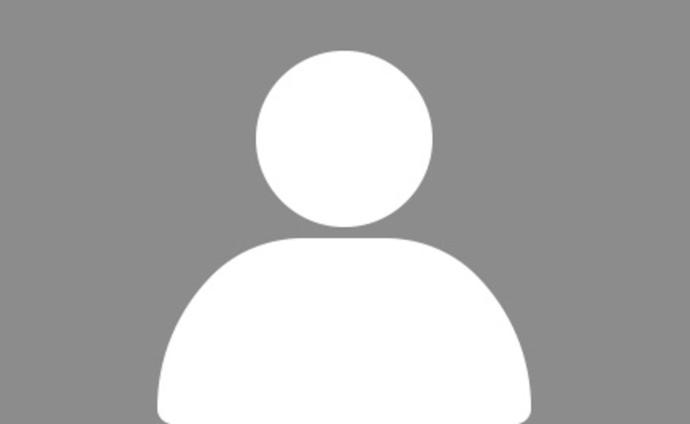 Mikhail Goncharov

Russia

Founder and co-owner of the QSR brand 'Teremok'. He is one of the leading entrepreneurs in the Russian restaurant industry. Recently Goncharov started a new concept named 'Bitte-grill' (meat). He received his university degree in mathematics.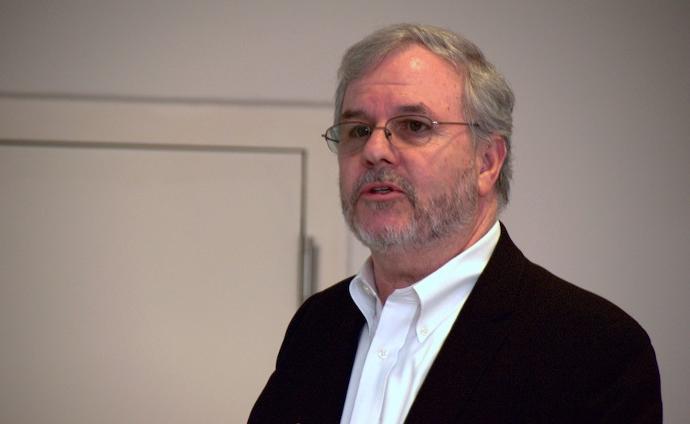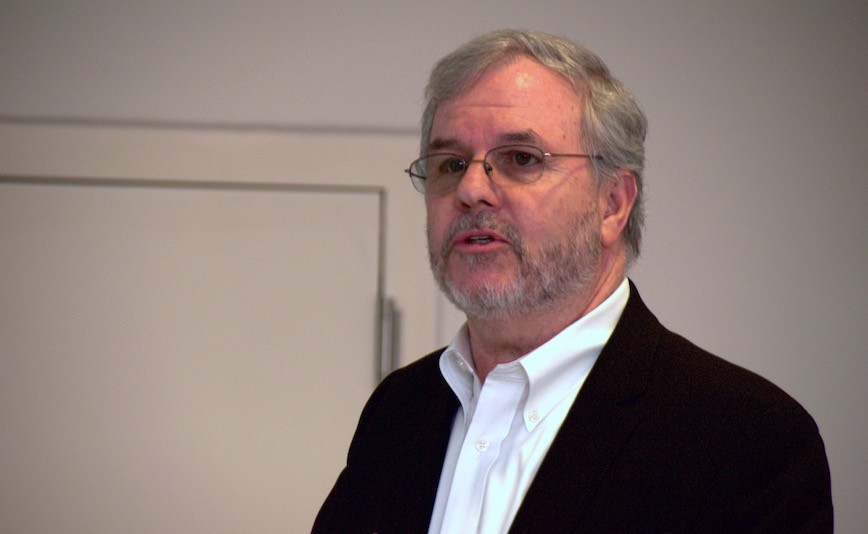 Christopher C. Muller
Boston, USA
Chris Muller is a leading academic expert in the field of restaurant management. His research has focused on multi-unit organizations, development and growth, and the training of multi-unit managers and leaders. He has held positions at Cornell University's School of Hotel Administration, UCF's Rosen College, Boston University, and is currently Courtesy Professor of Executive Education at FIU's Chaplin School of Hospitality. He is an author and has lectured around the globe.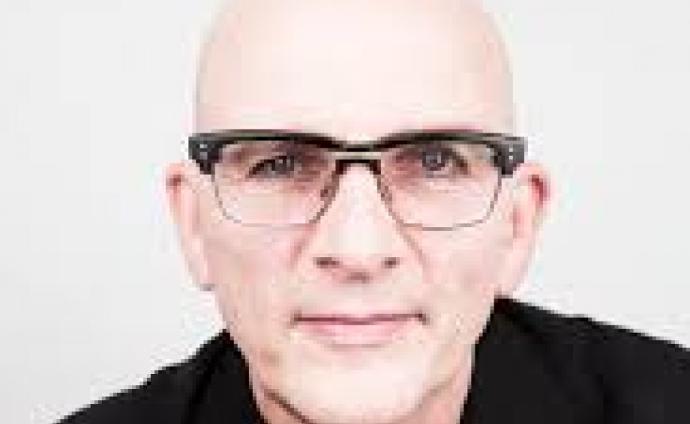 Kjell A. Nordström
Sweden
Dr. Kjell A. Nordström is the enfant terrible of the new world of business. One of the most influential management gurus (Harvard Business Review in 2011). Kjell is a keynote speaker on all continents. Best-selling books, i.e. 'Karaoke Capitalism' (translated into 23 languages) and 'Funky Business Forever'.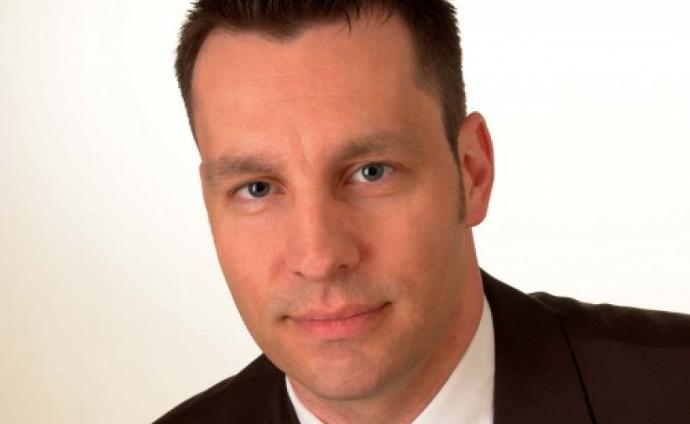 Jochen Pinsker
Germany

Jochen Pinsker is Senior Vice President Foodservice Europe of this leading foodservice market research company, where he has been working for nearly 20 years. NPD is the source for information on consumer purchases of commercially prepared meals, snacks & drinks. Tools: Crest, sales track & supply track.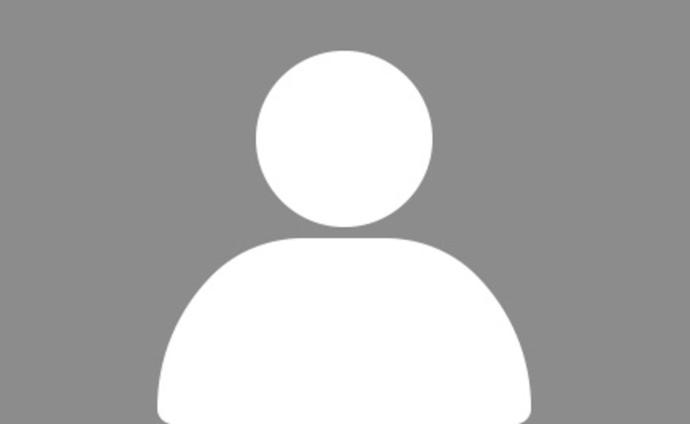 Kevin Todd

USA

Divisional Director of Mitchells & Butlers plc. Before he has led well-known brands in the UK hospitality industry. Todd has an International MBA from Nottingham Business School and is an Alumni of Harvard Business school where he studied the Advanced Management programme.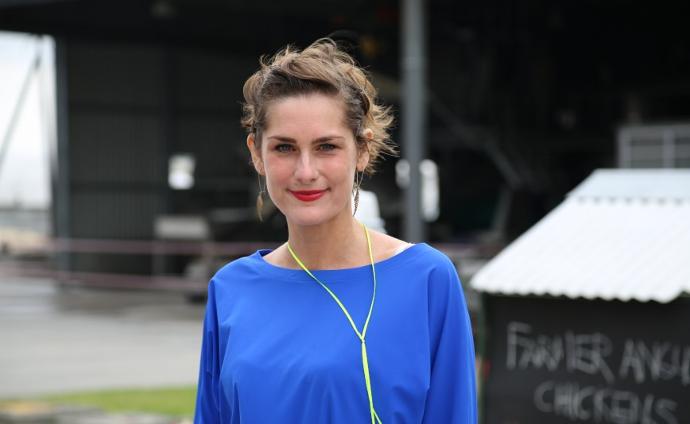 Marije Vogelzang
A pioneering eating designer, Marije Vogelzang develops new concepts, creates art installations and curates exhibitions. Since 2014, she has led the Food Non Food department at the Design Academy Eindhoven. In 2016, she founded The Dutch Institute of Food&Design. Her projects have sparked discussion across the globe.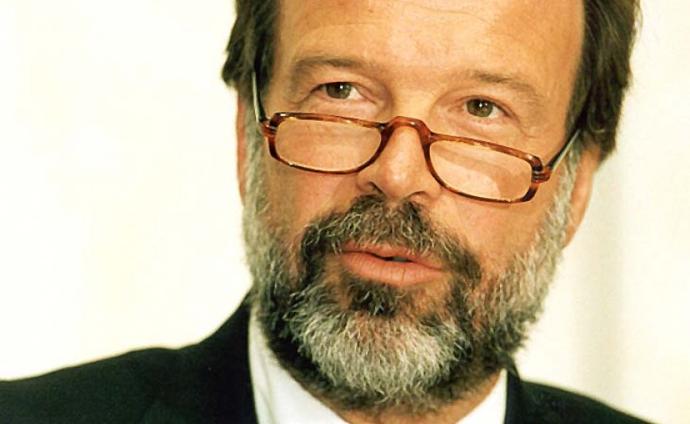 Norbert Walter
Former chief economist, Deutsche Bank, and member of the "Committee of Wise Men" on regulation of European security markets. Director at Kiel Institute for World Economics before joining Deutsche Bank, where he also headed up the Think Tank DB Research. Norbert Walter founded Walter & Töchter Consult at the end of 2009.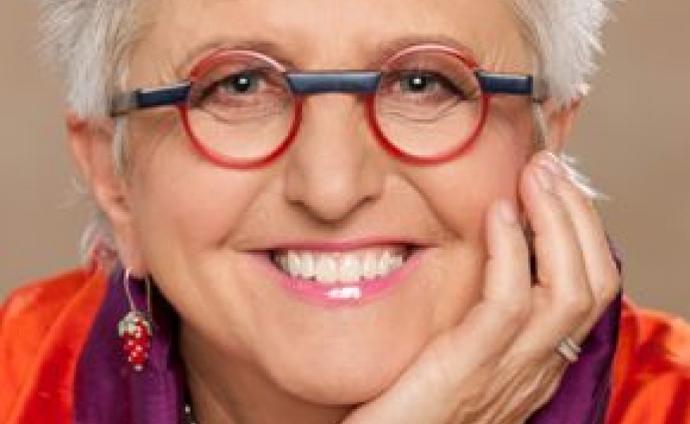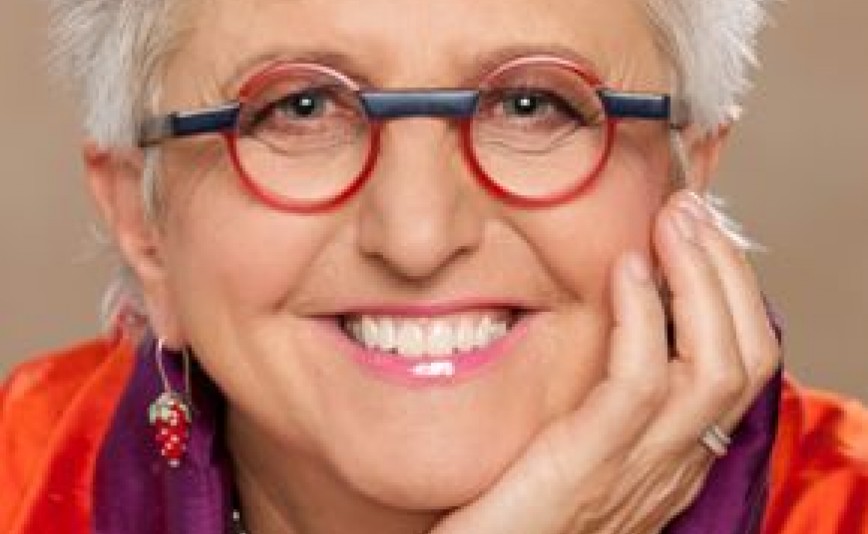 Gretel Weiss

Germany
Gretel Weiss is co-founder and publisher of the two leading trade magazines – food-service (since 1982) and foodservice Europe & Middle East (since 1998). She is a recognized expert with insider knowledge of the chain-restaurant industry. Her background is farming, university degrees in Nutritional Science and Economics.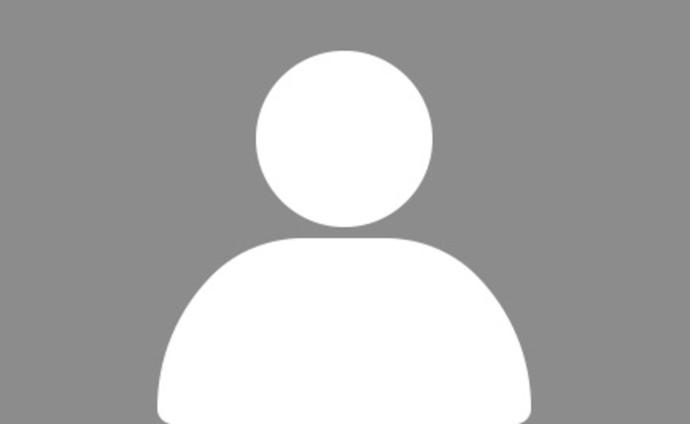 James Woodbridge
Responsible for the strategic positioning of Germany and Western Division Europe in the market and the development of innovative concepts. Woodbridge also worked for McDonald's New Zealand and Hungary.

1st day
Thursday, 24 September 2009
10.00
Transfers from the hotels and Zurich main station to the conference place Lake Side. Coffee & co.
---
11.00
Welcome & intro on behalf of the organizers
Gretel Weiss | David Bosshart
A new mindset
A time of loss becomes a new age of hope
A vision for the new decade, the 21century arrives
David Bosshart | Gottlieb Duttweiler Institute
Europe's top 100 restaurant operators
New ranking and analysis
What will stay and what will change in foodservice business
Gretel Weiss | FoodService Europe & Middle East
Leading an orchestra – "The Chef"
Conducting, managing & controlling chaos
Turning cacophony into harmony
Christian Gansch | sinfonisches consulting
---
13.30
Lunch
---
14.15
An economist's outlook for the next 2 years
Forecasting the unpredictable
Europe's place in the emerging global environment
Norbert Walter | Deutsche Bank Group
---
15.30
Away-from-home-markets in Europe: consumer factsWhat our guests think and what they doTrends in UK, F, D, E, I & RUHow consumers are changing during economic challengesJochen Pinsker | Npdgroup/Crest
---
16.00
Break
---
16.30
Hot concepts on stage
Steven K. Winegar | La Tagliatella, Spain
Mikhail Goncharov | Teremok, Russia
Marcus Cload | Côte/Bills, UK

---
18.00
A celebration of 10 years of forward thinkingSpecial guests talk about remarkable changesRecognizing how far we have come
---
19.00
Dinner party
Make new friends and reunite past friendships
Boat cruise on the Lake of Zurich(foodservice by Marché International)
---
22.00
Return to Lake Side
---
22.15
Return to City
(walking distance to hotels and main station)

---
2nd day
Friday, 25 September 2009
8.00
Transfers from the hotels and Zurich mainstation to the conference place Lake Side. Coffee & co.
---
8.30
Wake-up energy by "eating-design"
8 Points-of-inspiration: psychology, culture, senses, nature, action, science, technique and society
Marije Vogelzang | Proef Q&A
The new capitalism emerges
The evolution of "Funky Business"
New ways to adapt, new survival patterns
Kjell Nordström
Vision, Innovation, Leadership
How to be a market leader for more than half a century
Looking beyond the cycles of business
James Woodbridge

---
11.00
Break

---
11.30
Cross-generational leadership in good times and bad
How great companies survive and thrive the challenge of the knowledgeable consumer
CEO panel
Edward Mohr | Ikea (Sweden)
Morten Solberg Nilsen | SSP (Norway)
Kevin Todd | Mitchells & Butlers (UK)
Steven K. Winegar | Restauravia Food (Spain)
Moderated by
Christopher C. Muller | University of Central Florida (UCF)
The road ahead
Final conclusions
Christopher C. Muller | UCF
---
13.00
Lunch – End of Conference

---
15:00
End of conference
Bus service to the airport and Zurich main station

Conference language
English
COVID certificate
In order to provide you with the safest and most unrestricted conference experience possible, a valid COVID certificate and official ID are required to attend the conference.
The certificate serves as proof that you are fully vaccinated, recovered or have tested negative. This will allow all participants to move around the GDI more freely and without a mask.
The GDI will offer free COVID tests on both days of the conference. If you test negative, you can get the certificate you need right on the spot. The testing facilities are located directly in front of the institute, at the following hours:
6 October 7.30 – 9.00 p.m. at Bellevue Apotheke
7 October 9.00 – 12.00 a.m. at GDI Gottlieb Duttweiler Institute, Rüschlikon
8 October at Pill Apotheke & Drogerie Glärnisch, Weingartenstrasse 11, 8803 Rüschlikon
The Swiss Federal Office of Public Health (FOPH) has published further information on the COVID certificate and the entry requirements for Switzerland.
Questions and answers on entry and stay in Switzerland, the exceptions and suspension of visas
Changes to the programme
The programme is subject to change. Should the event fail to take place, fees will be refunded. Further claims are ruled out.
Cancellation
Cancellations must reach us by 25 August 2021. After this deadline and until 5 whole working days prior tho the beginning of the conference, participants will be chrged 75% of the fee. The full amount is charged for cancellations thereafter. Naturally, a substitute participant will be welcome.
Hotel accommodation
To benefit from special rates, please refer to the code: EFSS 21
Hotel Belvoir, Rüschlikon: info@hotel-belvoir.ch
Hotel Alex Lake, Thalwil: reservations@alexlakezurich.com
Hotel Ibis, Adliswil: welcome@ibiszurich.ch
Transport
From Zurich airport
You can reach the GDI and partner hotels by taxi in around 45 minutes. The cost is approximately CHF 100, depending on traffic. Alternatively, the train is a fast and easy way of reaching Zurich and Thalwil train station (online timetable).
There will be a free shuttle bus service between the GDI and the Hotel Sedartis / Thalwil train station.
Shuttle bus: Thalwil – GDI
The GDI shuttle bus runs from the Thalwil train station to the GDI. The bus will wait on the lake side of the station. A GDI staff member will be on site to meet you. Hotel Sedartis guests may also use this bus.
Timetable:
Wednesday, 6 October:
Busses will leave at Schillerstrasse, at the entrance of Parkhaus Opéra
22.30 transfer to Hotel ALEX Lake and Sedartis
22.45 transfer to Hotel Belvoir
23.00 transfer to Hotel Ibis Adliswil
23.15 transfer to Hotel ALEX Lake and Sedartis
Thursday morning, 7 October:
9.45 – 11.00 transfer from Hotel Sedartis/Bhf. Thalwil to GDI
9.45 transfer from Hotel Alex Lake to GDI
9.45 transfer from Hotel Ibis to GDI
Thursday evening, 7 October:
21.30 – 23.00 transfer from GDI to Hotel Sedartis/Bhf. Thalwil
22.30 transfer from GDI to Hotel Alex Lake
22.30 transfer from GDI to Hotel Ibis
Friday morning, 8 October:
7.45 - 9.00 transfer from Hotel Sedartis/Bhf. Thalwil to GDI
7.45 transfer from Hotel Alex Lake to GDI
7.45 transfer from Hotel Ibis to GDI
Friday after the conference, 8 October:
14.15 1st transfer to the airport
14.30 2nd transfer to the airport
Hotel Belvoir is within walking distance of the GDI.
Luggage
You are welcome to leave your luggage in the GDI cloakroom.
Parking
The car park is a five minute walk from the GDI and located on Zürcherstrasse 4, 8803 Rüschlikon. You will receive a ticket from the GDI to exit the car park free of charge.
Fee per Person
CHF 2'400.- Restaurant Companies
CHF 3'500.- Suppliers/Consultants
The price includes documentation, extensive download area, all meals, refreshments and
Get-together, Wednesday, 23 September 2009, 20:00
Dinner party, Thursday, 24 September 2009, 19:00
(VAT incl.). The fee has to be paid in advance.

About the European Foodservice Summit
The Summit is the number one European platform for the restaurant industry. Issues that are discussed are trendsetting and on tomorrow's agenda. Together with Boston University and FoodsService Europe & Middle East, the GDI has created a think tank to analyze the most important changes in the industry as well as an annual forum that takes place in September each year. Participants are industry leaders who shape the European restaurant landscape for the future.
19th European Foodservice Summit

Innovative Restaurants, Thriving Cities, and Human Happiness

Vorherig
Nächste
Date & Time
Thursday
September 24, 2009
Start -
10:00 AM
Friday
September 25, 2009
End -
5:00 PM
Europe/Zurich
ContaCt
GDI Gottlieb Duttweiler Institute, Aline Baumann