​
The Power of Predictions
How Intelligent Machines Will Impact Decisions
How Intelligent Machines Will Impact Decisions
From the Delphic Oracle to weathermen and demand forecasting, mankind has used predictions to make choices. While the accuracy of prophecies was questionable, decisions in today's fast-paced world lose their foundations before they're even made. Yet we stand on the brink of a revolution. With AI on the rise, CEOs, politicians, doctors and even hesitant grooms are bound to reach more informed conclusions. Soon enough, faster and better prediction tools will change entire industries. And they will create new opportunities.
Building on the success of their past conferences on Blockchain and Digital Assistants, IBM Research, Swiss Re Institute, and the Gottlieb Duttweiler Institute will jointly analyze yet another fundamental evolution at "The Power of Predictions" conference:
Technology and innovation: IBM Research will reveal the latest findings from the forefront of science. It will describe the prospects and boundaries of the new prediction technologies.
Business: Swiss Re Institute will depict the consequences of ever better predictions for the financial services industry.
Society: GDI will address implications for the consumer. Who will be responsible for our decisions? What happens when technology knows me better than I know myself? And finally, how will our behaviour change once we "know" the future?
Join us on 4 June 2019 at the Gottlieb Duttweiler Institute in Rüschlikon near Zurich, and meet thought leaders and decision makers from business, society, and government.
#predictions19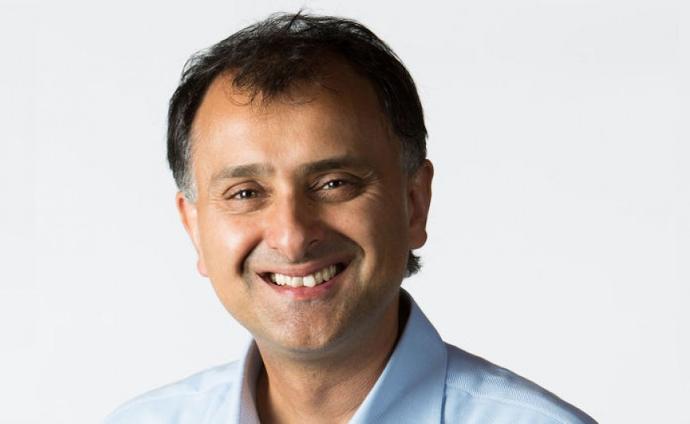 Ajay Agrawal
Canada

Professor at the University of Toronto. Agrawal is an expert for Artificial Intelligence and Machine Learning. In 2012, he founded the Creative Destruction Lab, a successful program for science start-ups. In 2018, Agrawal published his latest book "Prediction Machines: The Simple Economics of Artificial Intelligence ".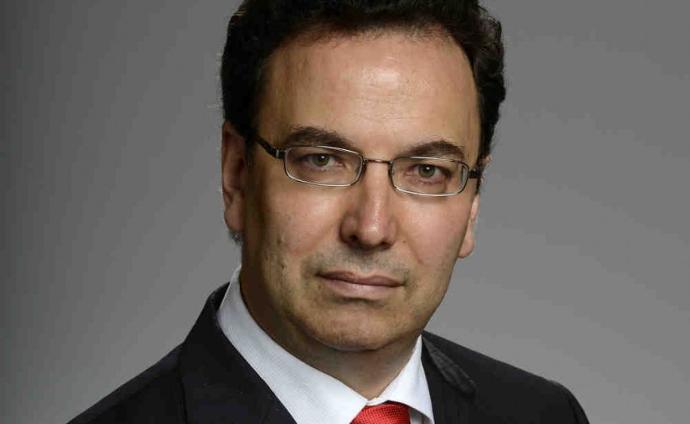 Alessandro Curioni
Switzerland

IBM Fellow, Vice President Europe & Africa and Director of the IBM Research Lab, Zurich. Curioni is an internationally recognized leader in the area of high-performance computing and computational science. He was a member of the winning team recognized with the prestigious Gordon Bell Prize in 2013 and 2015. His research interests include AI, Big Data and quantum computing.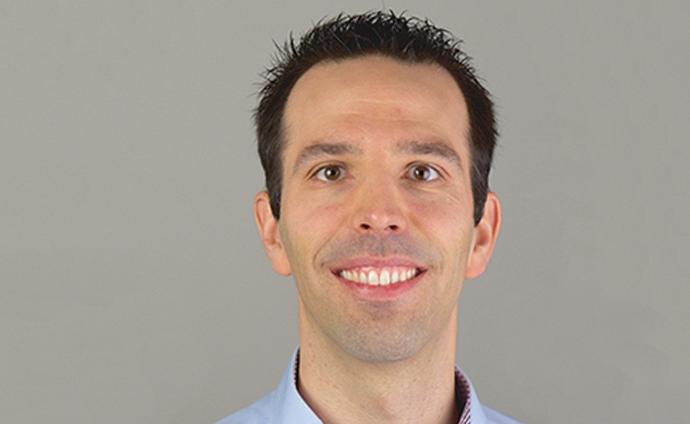 Rainer Baumann

Switzerland

Chief Information and Digital Officer at Swiss Re Management. Before joining Swiss Re, Baumann was a lecturer at ETH Zurich, Junior Partner at the management consulting firm McKinsey & Company and Head of Network Security at United Security Provider. Baumann holds a PhD in Information Technology from ETH Zurich.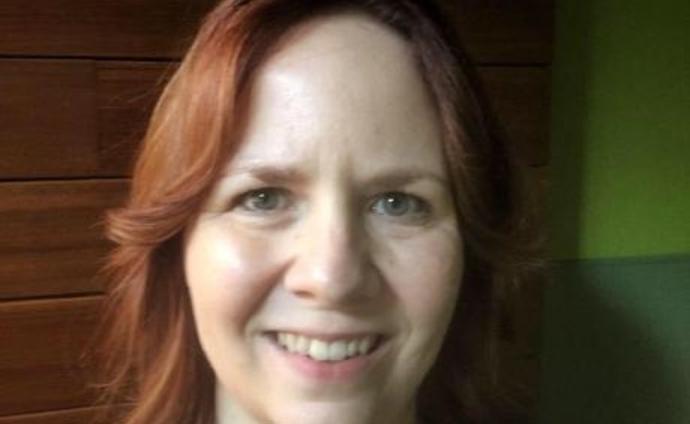 Michelle Ufford

USA

Head of the big data tools engineering team at Netflix, where she's responsible for platform innovation and usability tooling for Netflix's industry-leading data platform. Previously, she led data engineering, data management, and data platform architecture at GoDaddy. Michelle is also a published author, patented developer, and award-winning open source contributor.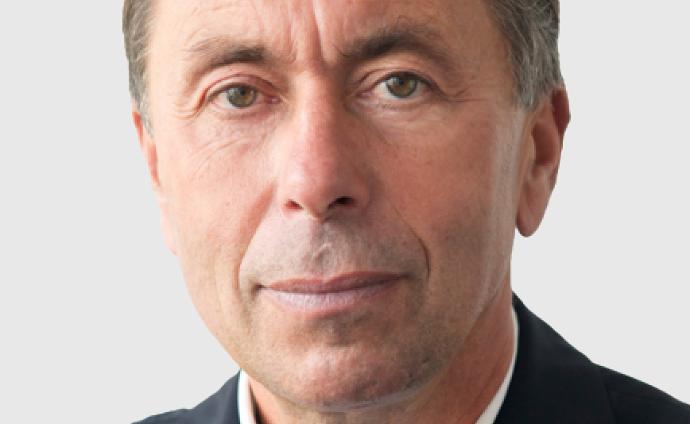 Norbert Bolz
Germany

Professor of Media Studies at the Technical University of Berlin, zeitgeistphilosopher and trend analyst. Bolz is an important thinker on cultural development and author of numerous publications on media, marketing and communication.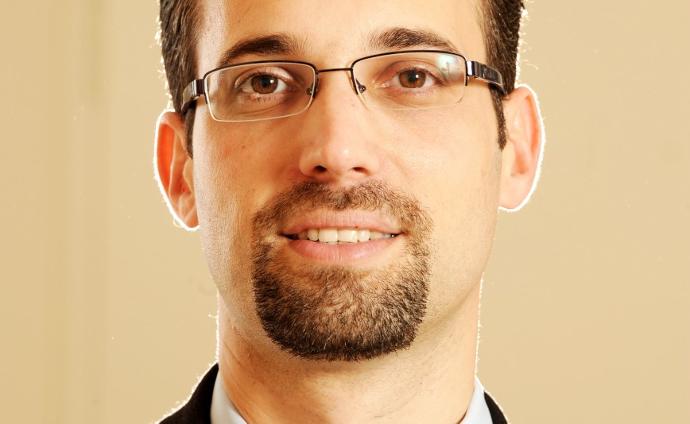 Ran D. Balicer

Israel

Director of Clalit Research Institute; Director, Innovation Division, at Clalit Health Services; Professor at Ben-Gurion University. At Clalit, Balicer is responsible for strategic planning of organization-wide interventions including the introduction of innovative data-driven tools into practice. In his role as a professor, Balicer investigates clinical databases.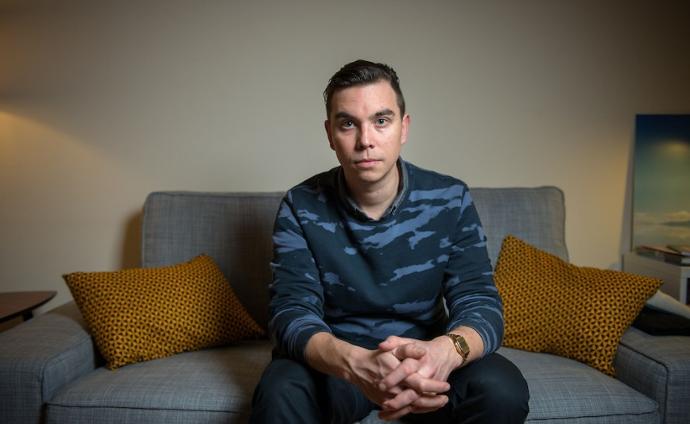 James Bridle

Great Britain

British artist and writer. Bridle's artworks have been exhibited worldwide, most recently in London's Victoria and Albert Museum. His writing on literature, culture and networks has appeared in many publications including "Wired", the "Atlantic" and the "Guardian". In summer 2018 Bridle published the book "New Dark Age: Technology and the End of the Future".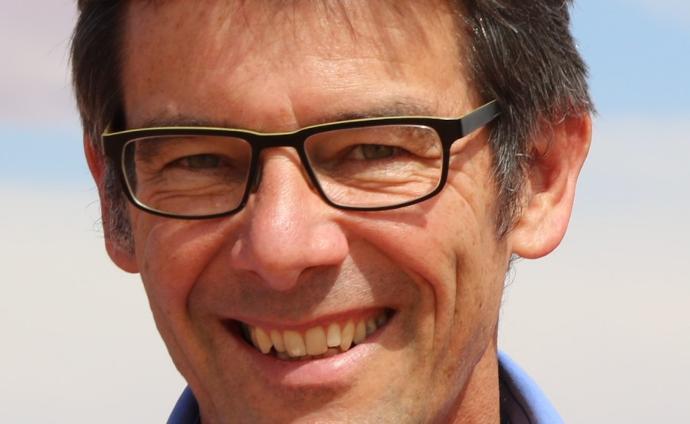 Martin Wikelski
Germany

Managing Director of the Max Planck Institute for Ornithology; Honorary Professor at University of Konstanz. Wikelski is also the director of Icarus, an international cooperation for the observation of animals from space. Wikelski has received several awards for his scientific work, including the Max Planck Research Prize in 2016. He became elected member of the Leopoldina, the German national science academy, in 2014.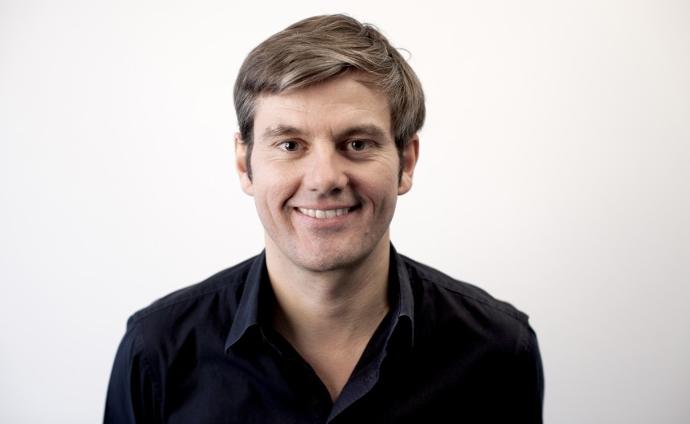 Thomas Ramge
Germany

Technology correspondent for the German business magazine "brand eins"; journalist for "The Economist"; author of "Reinventing Capitalism in the Age of Big Data". Ramges' texts have been honored with several awards, including the getAbstract International Book Award and the "Financial Times" Business Book Award.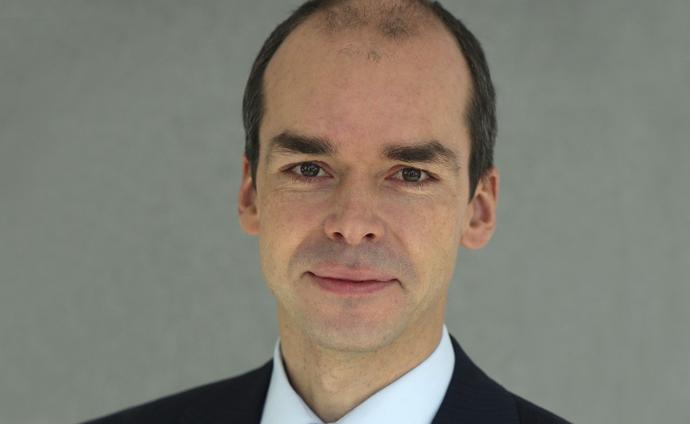 Martin Weymann
Switzerland

Head Sustainability, Emerging and Political Risk Management at Swiss Re Management. Previously, Weymann was Senior Risk Officer for Latin America and Delegate of Swiss Re to the Institute of International Finance in Washington DC.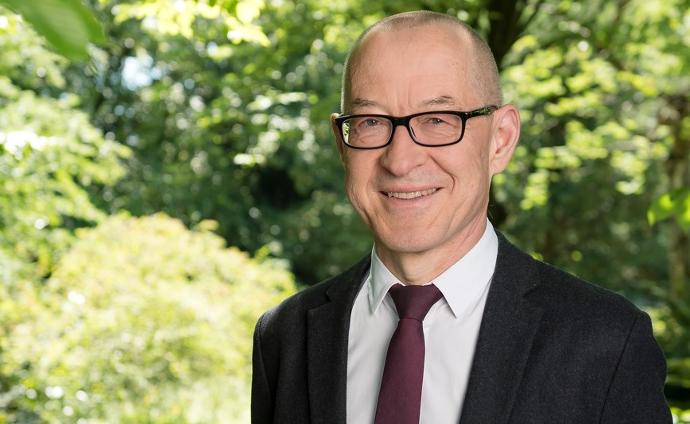 David Bosshart
Switzerland

Dr. David Bosshart was CEO of the GDI Gottlieb Duttweiler Institute for consumption, economic and social studies from 1999 to 2020. Since 2020 he has been President of the Gottlieb and Adele Duttweiler Foundation.
Speakers Breakout Sessions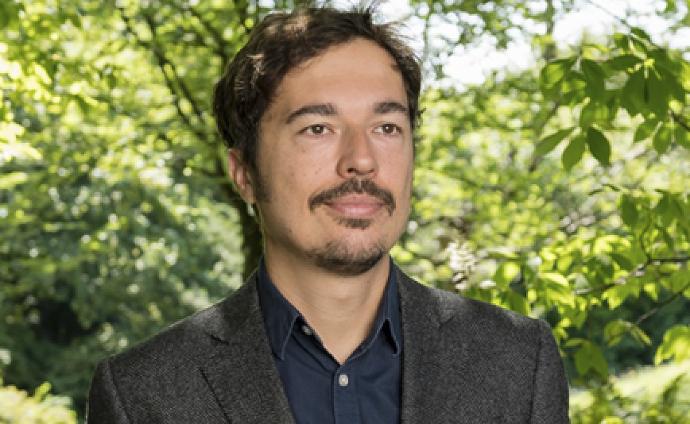 Jakub Samochowiec
Jakub Samochowiec is a Senior Researcher at the GDI Gottlieb Duttweiler Institute. He analyses social, economic, and technological changes with a focus on decision, old age, media and consumption.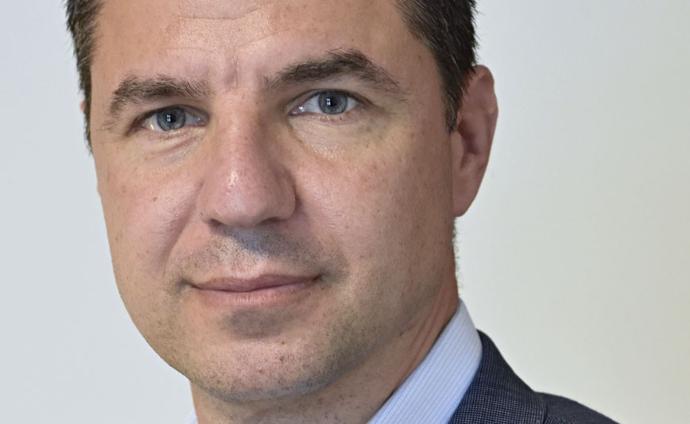 Evangelos Avramakis
Head Digital Ecosystems R&D at Swiss Re Institute. Avramakis is an internationally renowned advisor and thought leader in the insurance industry. With his work, he pursues holistic, interdisciplinary and implementation-oriented approaches. Avramakis' main focus lies on forward-looking market developments, digital ecosystems, omni-channel management and innovative business models.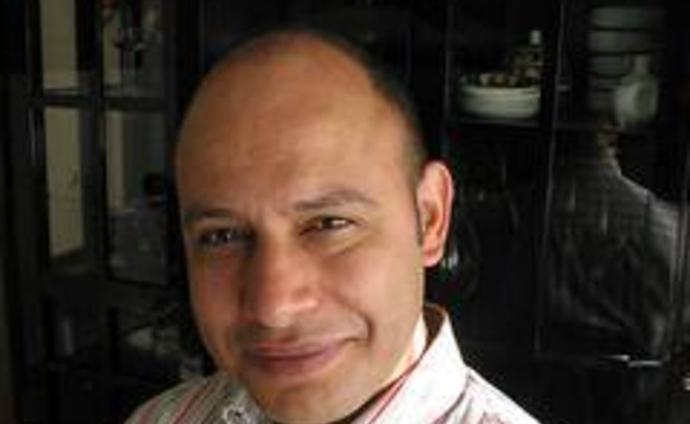 Abdel Labbi
IBM Distinguished Engineer, Distinguished RSM and Manager, AI Systems at IBM Research. Labbi is an expert in AI, big data analytics, scalable engineering and business optimization. He currently leads a Global Research and Engineering team which develops and deploys bleeding edge enterprise-scale, distributed data and AI platforms. In addition, he and his team design and deliver enterprise-scale cognitive solutions to IBM clients. The innovative aspects of Labbis work are demonstrated by numerous patents and awards.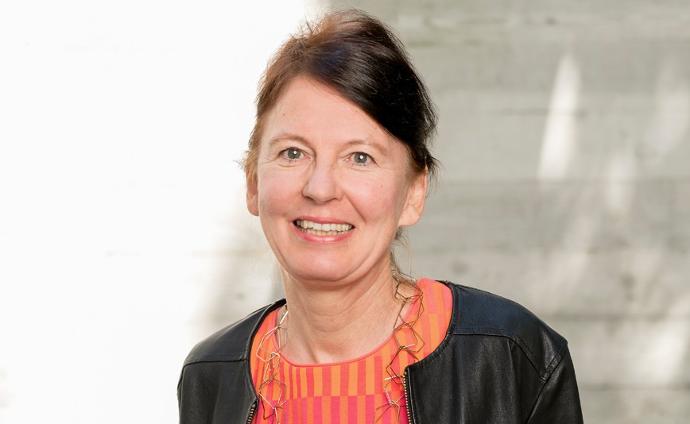 Karin Frick
Karin Frick is Head of Think Tank and a Member of the Executive Board at the Gottlieb Duttweiler Institute. As an economist, she researches trends and countertrends in business, society and consumption.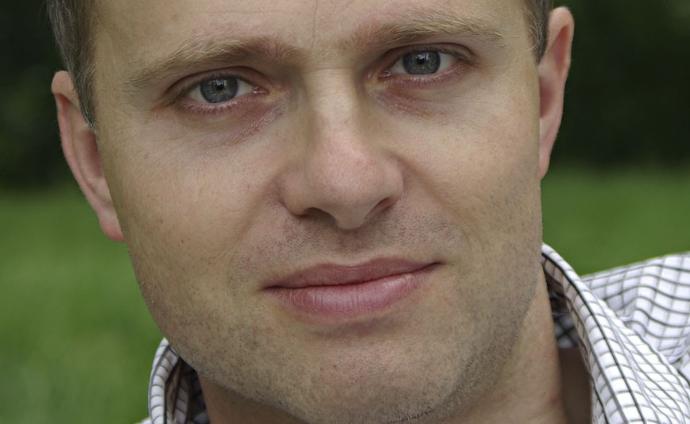 Christian Klose
Senior Analytics Professional at Swiss Re Management. Klose is an expert on machine intelligence. For many years, he researched how natural hazards, in particular, those that are caused by humans, can impact societies. In addition, Klose is adjunct faculty at Columbia University and author. Many of his scientific research papers have been featured in popular media, such as the "New York Times" and the "Wall Street Journal".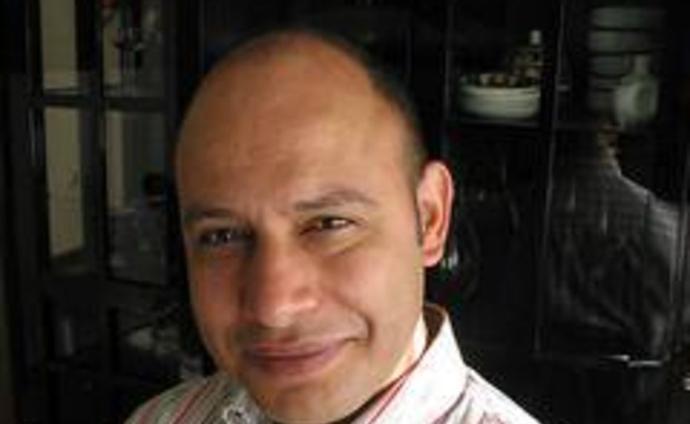 Dorothea Wiesmann

Leading technologist and Department Head of Cognitive Computing and Industry Solutions at IBM Research Zurich. In this role Dorothea Wiesmann directs a research team that explores AI, deep learning, blockchain, computational systems biology and pathology, computational sciences and simulations, robotics, security, quantum-safe cryptography, and data privacy. She has authored and co-authored more than 70 conference journal publications and holds numerous patents.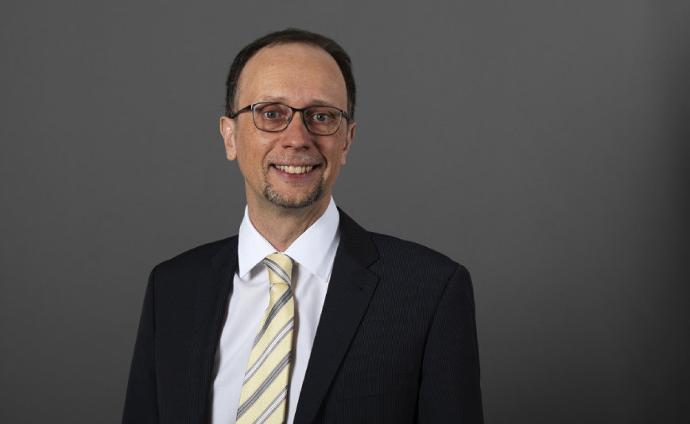 Matthias Holenstein
Managing Director of the Risk Dialogue Foundation. Holenstein has been working in risk and crisis management since 1998. He studied environmental science at ETH Zurich and subsequently worked in the insurance sector and as an advisor on technical and security risks. Since 2005, he has been working in the Risk Dialogue Foundation on the risks associated with infrastructures, energy and networks, as well as on the methodological aspects of risk perception, assessment and communication.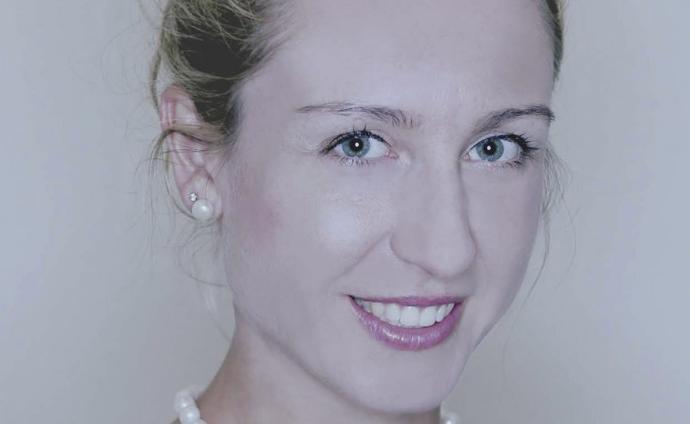 Sandra Andraszewicz
Researcher and Project Leader at the Behavioral Finance Team of ETH Zurich. At the Chair of Cognitive Science, Andraszewicz conducts interdisciplinary research in the domain of financial and risky decision making, risk assessment, behavioural and cognitive underpinnings of market bubbles and crashes, and bounded rationality of investors. Andraszewicz holds a Ph. D. in economic psychology.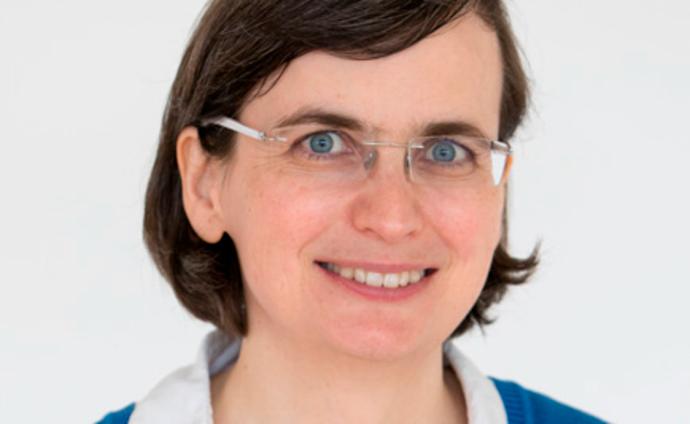 Anika Schumann
Anika Schumann is an internationally recognized expert for Artificial Intelligence Diagnosis. At IBM Research – Zurich she leads a team on Artificial Intelligence for Industries that seeks to predict abnormal behavior of physical systems ahead of time.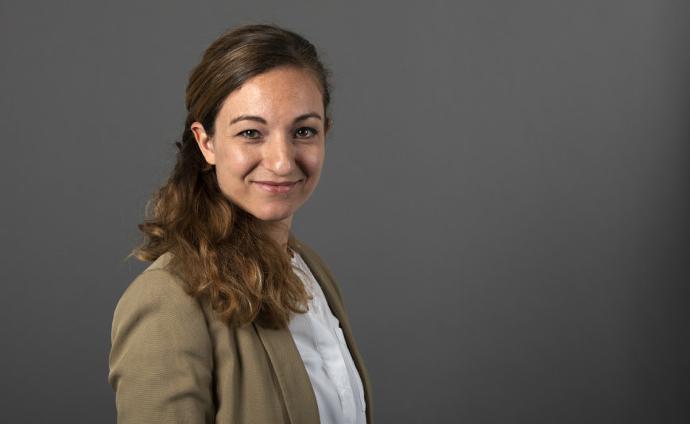 Anna-Lena Köng
Project manager at the Risk Dialogue Foundation. Köng works on projects focusing on risk perception and human behaviour. She studied social, organisational and economic psychology at the University of Zurich, with a minor in journalism and communication sciences.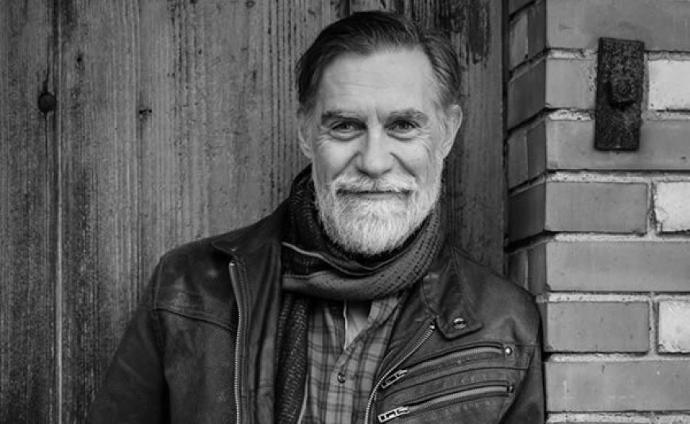 Daniel Martin Eckhart
Advocate, Swiss Re Institute. Eckhart is a passionate storyteller, both as a novelist and a screenwriter. As an engagement expert, he is a moderator, presenter, influencer and roving reporter, advocating on behalf of Swiss Re Institute to bring together the experts from around the world for the future-driven thinking we need to make our world better, safer and more sustainable for future generations.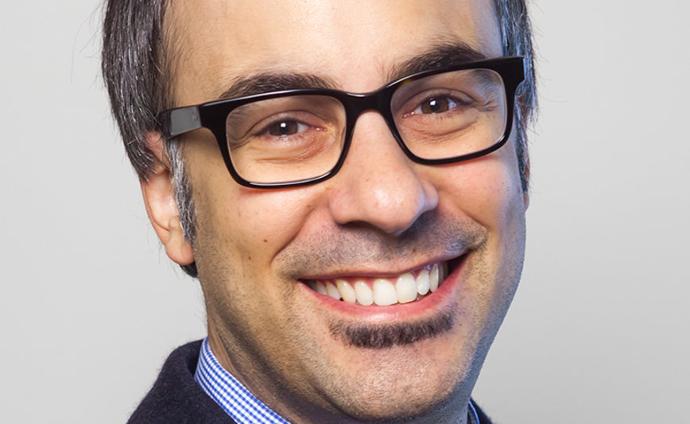 Sciacca Chris
Communications Manager, Global Labs, IBM Research. Chris Sciacca is leading a team that carries the responsibility of all communications activities for IBM Research in Asia, South America, Europe and Africa. He recently published "Building Global Innovation Ecosystems through Public Private Partnerships: How IBM has Leveraged Academic Collaboration for 70+ Years (Elsevier)".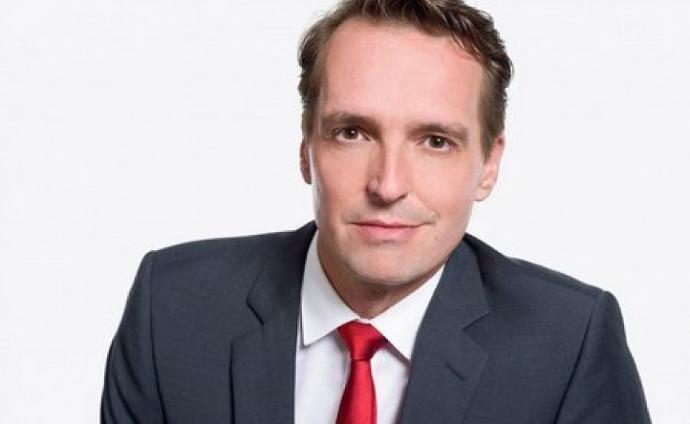 Florian Inhauser
Switzerland
Journalist and moderator. Florian Inhauser presents the main newscast at Swiss Broadcasting Corporation, SRF and he is also the anchor of the foreign news magazine «#SRFglobal». With a master in history and anglistics he speaks English fluently. He has also an excellent reputation as an international correspondent, covering conflicts and crises around the globe.
08.30
Welcome Coffee
---
09.00
Opening panel
David Bosshart, CEO, Gottlieb Duttweiler Institute
Rainer Baumann, Chief Information and Digital Officer, Swiss Re Management
Dr. Alessandro Curioni, IBM Fellow, VP Europe and Director IBM Research Zurich
---
09.40
Ajay Agrawal, Professor, University of Toronto and Founder, Creative Destruction Lab
The Power of Predictions: How Intelligent Machines Will Impact Decisions
---
10.15
Break
---
10.45
Ran Balicer, Director, Clalit Research Institute
Predictive Care: The Doctor Will See Your Future Now

Martin Weymann, Head Sustainability, Emerging & Political Risk Management, Swiss Re Management
The End of Uncertainty: No Risk, No Insurance?

Michelle Ufford, Engineering Manager, Big Data Tools, Netflix
Gone in 60 Seconds: The Art & Science of Data-Driven Decision Making

James Bridle, artist, technologist and writer
Out of Control: When Machines Make All Decisions
---
12.30
Networking Lunch
---
13.45
Parallel Sessions
GDI Gottlieb Duttweiler Institute
Predictions in Society
Workshop session
(This workshop session will take place in German and English.)
Health, politics, war – there is hardly an aspect of our world that will remain untouched by algorithmic predictions. These predictions can have a huge impact for individuals, society and business. Therefore, it is imperative to discuss both opportunities and risks with stakeholders before implementing predictive algorithms. Together with "Stiftung Risikodialog", the GDI created a card game to enable a discussion about opportunities and risks of predictive algorithms. Join us in playing the game and exploring possibilities to communicate and discuss the implementation of future technologies.
 
Jakub Samochowiec, Senior Researcher, GDI Gottlieb Duttweiler Institute
Introduction and Game Facilitator
 
Karin Frick, Head Think Tank, Member of the Executive Board, GDI Gottlieb Duttweiler Institute
Game Facilitator
Matthias Holenstein, CEO, Stiftung Risiko-Dialog St. Gallen
Game Facilitator
Anna-Lena Köng, project manager, Stiftung, Risiko-Dialog St.Gallen
Game Facilitator

 
Swiss Re Institute
Predictions in Financial Services and Beyond
(This session will take place in English.)
 
Evangelos Avramakis, Head Digital Ecosystems R&D, Swiss Re Institute
Digital ecosystems and predictions: The good, the bad, and the ugly
We will examine various examples in healthcare, mobility, and society and look at how these sectors take advantage of prediction techniques. We will then discuss the potential implications and limitations for the insurance industry.
 
Sandra Andraszewicz, Researcher and Project Leader, Behavioral Finance Team, ETH Zurich
The limits of predictability of human financial decisions
About 300 years of research in economics, psychology and mathematics aimed at developing the most accurate models that would help describe, explain and predict human financial decisions. The age of digitalization and Big Data brought a breakthrough that allowed to collect bulk data about our open and intimate behavior. However, algorithms are often blind to human intentions and unrecorded variables, as well as to extreme events. We will discuss cases, in which Big Data fails to correctly predict human behavior related to investment decisions.
 
Christian Klose, Senior Analytics Professional, Swiss Re Management
Is it possible to predict the next wildfire?
Societal and economic risks of wildfires have become more concerning in recent years, especially in densely populated areas and areas with industrial operations. Wildfires remain one of the least predictable perils due to their uncertainty mainly associated with wildfire ignition triggers, and the lack of knowledge about fire fuel availability, physical setting, and weather. We will look at how Deep Learning can improve the uncertainty in forecasting wildfire occurrence, severity, and temporal and spatial patterns, and how it allows decision makers to reach more informed conclusions faster by predicting wildfire prone regions several months in advance.
 
Moderated by Daniel Eckhart, Advocate, Swiss Re Institute
 
 
IBM Research
Prediction Technologies for Enterprises
(This session will take place in English.)
 
Dorothea Wiesmann, Leitende Technologin und Abteilungsleiterin, Cognitive Computing and Industry Solutions, IBM Research Zurich
Building fair AI systems for enterprises
Recently, there has been a lot of discussion on biases in machine learning (ML) models and the importance of ensuring that the training data is "representative" and "unbiased". While that is important, such a statement alone is not very actionable for practitioners who are building such models. What does "unbiased" and "representative" mean? "Unbiased" in what "scope"? "Representative" of what "scope"? Who defines that "scope"? These are all questions that we must provide answers for practitioners to build governable AI models. In this session, I'd argue that there is no such a thing as an "unbiased" ML model. So, instead of striving for unbiased ML models, it must state its biases openly.
Anika Schumann, Manager AI for Industries & Services, IBM Research Zurich
Explainable Recommenders
Recommender systems are pervasive in our daily lives as they became cornerstones of most internet scale applications for shopping, travel, entertainment, etc. Yet, most of these systems have been developed as black-boxes, without explaining WHY the system suggests something to a specific user. With recent developments in regulations and privacy requirements around data and AI, users now have the Right to Know and the Right to Contest any data-based decision or recommendation that they may receive. In this session, we will take a quick overview of state-of-the-art research in AI for Explainable Recommenders and highlight some of the key challenges in building and deploying them at enterprise scale.
Abdel Labbi, Distinguished Engineer & RSM, Manager AI Systems, IBM Research Zurich
Real-time Predictions
Predictions are a powerful and pervasive application of narrow AI ranging from equipment failure predictions to demand predictions for fashion to predicting the onset of epileptic seizures. While in some contexts, time – both for training and inference – is not a critical aspect, in others, e.g. for medical complications in an ICU or to prevent cascading equipment damage, real-time prediction, alerting, and action is essential. In this session, we will discuss use cases as well as algorithmic and hardware advancements for significant speed-up for increasingly complex and accurate models.
Anika Schumann is an internationally recognized expert for Artificial Intelligence Diagnosis. At IBM Research – Zurich she leads a team on Artificial Intelligence for Industries that seeks to predict abnormal behavior of physical systems ahead of time.
Moderated by Chris Sciacca, Communications Manager, Global Labs, IBM Research

---
15.00
Break
---
15.30
Martin Wikelski, Managing Director, Max Planck Institute for Ornithology
Tracking Wildlife: When Animals Predict Disasters
Thomas Ramge, journalist and author
Data Capitalism: How Artificial Intelligence Is Changing the Economy
Norbert Bolz, Professor of Media Studies, Technical University of Berlin
Artificial Intelligence: Hunting the Black Swan

---
17.00
Apéritif


Language
German/English (simultaneous interpretation)
Changes to the programme
The programme is subject to change. If an event does not take place, fees will be refunded. Further claims are ruled out.
Cancellation
If you are unable to attend, please let us have your cancellation in writing. The fee will be reimbursed on cancellation thirty or more days before the event. After this term and until five full working days prior to the event we will charge 75% of the fee. In the event of later cancellations we will charge the full participation fee. Substitute participants welcome.
Hotel reservation
To benefit from special rates, please use the following email adresses and refer to the following code: Predictions2019
Hotel Sedartis, Thalwil: info@sedartis.ch
Hotel Belvoir, Rüschlikon: info@hotel-belvoir.ch
Transport
There will be a free shuttle bus service between the GDI and the Hotel Sedartis Thalwil and Thalwil train station.
GDI Gottlieb Duttweiler Institute
Langhaldenstrasse 21
8803 Rüschlikon
SCHWEIZ
20% early bird discount until 25 March 2019: CHF 960
10% early bird discount until 30 April 2019: CHF 1080
Full price: CHF 1200 from 1 May 2019
Price for startups: 450 CHF (Request for voucher code: predictions@gdi.ch)
The conference fee includes all food and beverages. Participants registering less than two weeks before the event can pay by credit card only.
Die Teilnehmerliste wird eine Woche vor Veranstaltung veröffentlicht (Passwort erforderlich).
Interview with Ajay Agrawal
Interview with Michelle Ufford 
Interview with Ran Balicer
Die vom Gottlieb Duttweiler Institute (GDI), dem Swiss Re Institute und IBM Research organisierte Konferenz bietet ein Forum, um diese drei Bereiche gemeinsam mit KI-VordenkerInnen und EntscheidungsträgerInnen aus Wissenschaft, Industrie, Regierung und Gesellschaft zu diskutieren.






Algorithms For Hope

Casestudies with a positive global impact as we move from human to augmented intelligence.

The Power of Predictions

Wie intelligente Maschinen Entscheidungen beeinflussen werden

Vorherig
Nächste
Date & Time
Tuesday
June 4, 2019
9:00 AM
5:00 PM
Europe/Zurich
Location
GDI Gottlieb Duttweiler Institute
Langhaldenstrasse 21
8803 Rüschlikon
Switzerland
Wegbeschreibung
ContaCt
GDI Gottlieb Duttweiler Institute, Aline Baumann