​
Successful Multi-Unit Restaurant Management
Becoming the Leader of Managers
Becoming the Leader of Managers
A highly interactive three-day seminar led by Christopher C. Muller, Professor of the Practice at Boston University's School of Hospitality. Muller is an renowned expert on multi-unit restaurant brand management and chain restaurant organization development.
Course objectives & participant benefits
By the end of this seminar, participants will be able to:
Better understand the complex environment of today's foodservice industry
Define and implement the set of skills necessary for a new multi-unit manager to achieve professional success
Apply key success factors in planning for restaurant organization growth
Identify competitive strategies to use in the current marketplace, both locally and globally
Create new opportunities based on new knowledge
Implement strategies based on newfound valueadded critical thinking and learned behaviors
Who should attend
Entrepreneurs, founders, company leaders, multi-unit managers, area managers, and restaurant general managers looking for insight into their own companies or who want to move to the next level of corporate restaurant leadership.
What leaders & managers say
"Chris is THE world authority on the restaurant industry, the 'go to' man if you want expertise and knowledge, a rare opportunity to see a true master giving a master class presentation." Tony Hughes, Restaurant Group, Non-Executive Director
"Very interesting topics. Great Trainer, learned a lot of new ideas for my business. Very encouraging – loved the three days." "Liked the open character of the seminar, the chance to discuss topics." "These were really great days! Great group, great speaker!" "The format of the seminar, examples given from the industry, great venue" "Confirmation of what are our challenges and solutions for them…" Recent Seminar Participants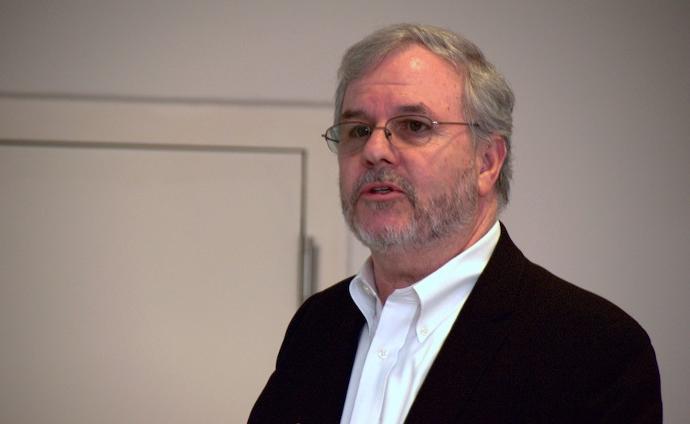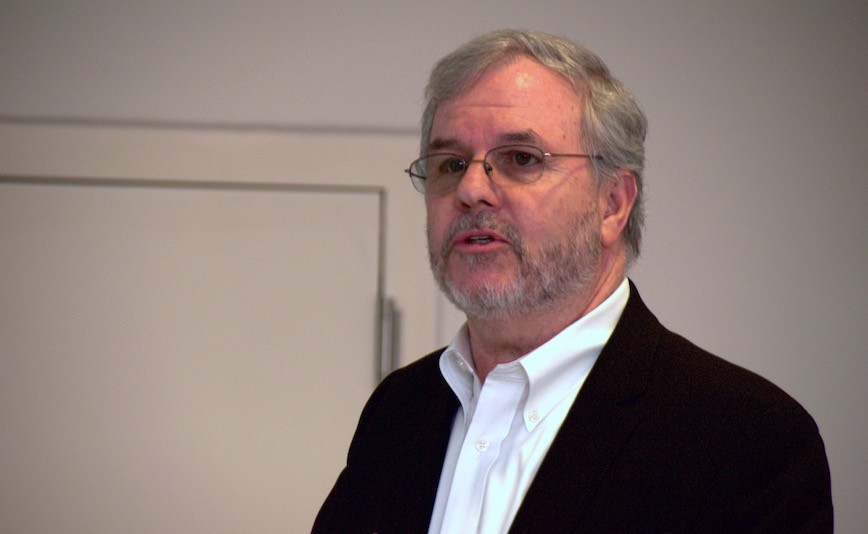 Christopher C. Muller
Boston, USA
Chris Muller is a leading academic expert in the field of restaurant management. His research has focused on multi-unit organizations, development and growth, and the training of multi-unit managers and leaders. He has held positions at Cornell University's School of Hotel Administration, UCF's Rosen College, Boston University, and is currently Courtesy Professor of Executive Education at FIU's Chaplin School of Hospitality. He is an author and has lectured around the globe.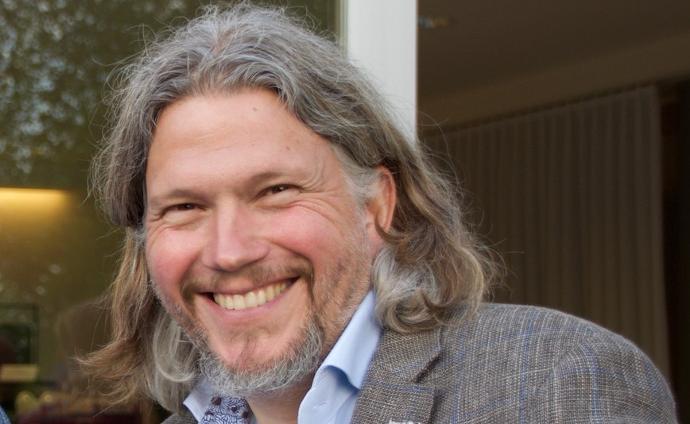 Andreas Karlsson
Copenhagen, Denmark, www.sticksnsushi.com

Curtice Brothers co-founder Andreas Karlsson, born in Sweden, actually only planned to Work in a London hotel for three months. This turned into a 15-year career as Director of International Licensing at Wagamama. Under Karlsson's leadership, the brand expanded into 15 countries. In 2011, he joined the successful Japanese concept Sticks'n'Sushi' as Operations Director, in 2019 promoted to CEO leading twelve restaurants in Denmark, nine in the UK and soon two in Berlin.

May 22-24


Tuesday, 22 May
08.45
free Shuttle Service from the Hotel Sedartis, Thalwil

---
08.45
Welcome Coffee

---
09.30  
Session 1
---
11.30
Break
---
12.00
Session 2
---
13.30
Lunch
---
14.30
Session 3
---
16.00
Break
---
16.30
Session 4
---
18.15
free Shuttle Service to the Hotel Sedartis, Thalwil
Wednesday, 23 May
08.30
free Shuttle Service from the Hotel Sedartis, Thalwil
---
08.30
Welcome Coffee
---
09.00
Session 5
---
10.30
Break

---
11.00
Session 6
---
12.30
Lunch
---
13.30
Session 7
---
14.30
Short Break
---
14.45
Session 8
---
16.15
Break
---
16.45
Session 9 with Andreas Karlsson
---
18.15
Apéro
---
19.00
Dinner & Certificate
---
22.15
free Shuttle Service to the Hotel Sedartis, Thalwil



Thursday, 24 May
08.00
free Shuttle Service from the Hotel Sedartis, Thalwil

---
08.30
Welcome Coffee

---
09.00 
Session 9
---
10.30
Break
---
10.45
Session 10 - 1st part
---
12.45
Goodbye Lunch
---
13.45
Zurich by their own
---
13.45
free Shuttle Service to the Trainstation, Thalwil
Datum
22. Mai - 24. Mai 2018
Weiteres
Language
English
Changes to the programme The programme is subject to change. If an event does not take place, fees will be refunded. Further claims are ruled out.
Cancellation
If you are unable to attend, please let us have your cancellation in writing. The fee will be reimbursed on cancellation thirty or more days before the event. After this term and until five full working days prior to the event we will charge 75% of the fee. In the event of later cancellations we will charge the full participation fee. Substitute participants welcome.
Hotel reservation
To benefit from special rates, please use the following email adresses and refer to the following code: MURS 2017 Hotel Sedartis, Thalwil: info@sedartis.ch Hotel Belvoir, Rüschlikon: info@hotel-belvoir.ch
Transport
There will be a free shuttle bus service between the GDI and the Hotel Sedartis Thalwil and Thalwil train station.

1 person: 1,980 CHF 2nd person from same company: 10% discount
Fee includes all course materials, 3 luncheons and 1 dinner. Participants registering less than two weeks before the event can pay by credit card only.
About the European Foodservice Summit
The Summit is the number one European platform for the restaurant industry. Issues that are discussed are trendsetting and on tomorrow's agenda. Together with Boston University and FoodsService Europe & Middle East, the GDI has created a think tank to analyze the most important changes in the industry as well as an annual forum that takes place in September each year. Participants are industry leaders who shape the European restaurant landscape for the future.
19th European Foodservice Summit

Innovative Restaurants, Thriving Cities, and Human Happiness

Vorherig
Nächste
Date & Time
Tuesday
May 22, 2018
Start -
9:00 AM
Thursday
May 24, 2018
End -
1:45 PM
Europe/Zurich
Location
GDI Gottlieb Duttweiler Institute
Langhaldenstrasse 21
8803 Rüschlikon
Switzerland
Directions
ContaCt
GDI Gottlieb Duttweiler Institute, Aline Baumann