​
Blockchain Valley Conference
SOLD OUT – Understanding the Revolution and What Comes Next
SOLD OUT – Understanding the Revolution and What Comes Next
THE BLOCKCHAIN VALLEY CONFERENCE IS FULLY BOOKED. SIGN UP FOR THE WAIT LIST BY EMAIL.
Blockchain is revolutionising transactions, just as the Internet has revolutionised communication. The new concept will drastically change industry, society and everyday life. This change is happening fast, and it's happening in the Blockchain Valley in and around Zurich.
That is why IBM Research, Swiss Re and the Gottlieb Duttweiler Institute, who are at the forefront of blockchain research, development and prediction, have joined forces to approach the topic from different points of view at the Blockchain Valley Conference:

Technology and Innovation: As a pioneer in advancing the science of blockchain for business use, IBM Research explains the principles behind the technology and shows how domains such as the supply chain, Internet of Things and healthcare are poised for dramatic change
Business: Swiss Re, founding member of the Blockchain Insurance Industry Initiative, illustrates the potential impact of distributed ledger technologies on the financial services sector
Society: GDI, one of Switzerland's leading think tanks for economics, society and consumption, takes a look at how blockchain is transforming the concept of trust and changing society radically
Join us at the Blockchain Valley Conference on 13 June 2017 at the Gottlieb Duttweiler Institute in Rüschlikon, Zurich. The event will connect networks of blockchain research and practice with thought leaders and decision makers from society, business and the media.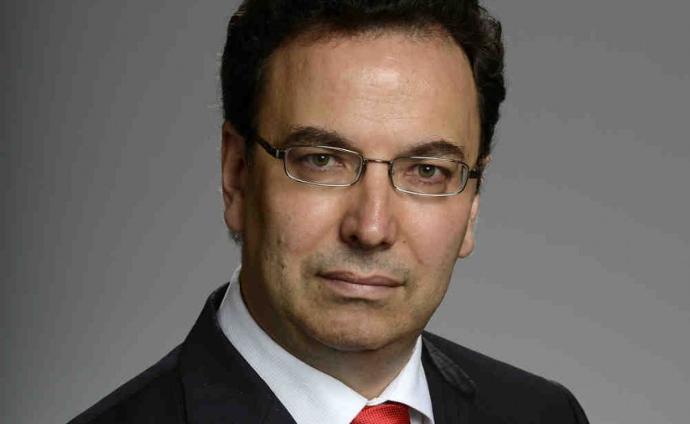 Alessandro Curioni
Switzerland

IBM Fellow, Vice President Europe & Africa and Director of the IBM Research Lab, Zurich. Curioni is an internationally recognized leader in the area of high-performance computing and computational science. He was a member of the winning team recognized with the prestigious Gordon Bell Prize in 2013 and 2015. His research interests include AI, Big Data and quantum computing.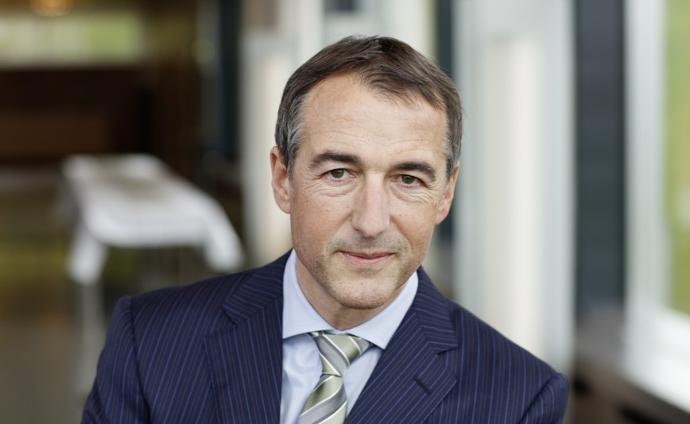 Guido Fürer
Switzerland

Group Chief Investment Officer and Member of the Group Executive Committee at Swiss Re. Before joining Swiss Re in 1997, Fürer worked for eight years in leading positions for the Swiss Bank Corporation/O'Connor & Associates in option trading and structured capital markets transactions. He is a member of the World Bank Global Infrastructure Facility, the WEF Global Future Council and of the OECD long-term investment network.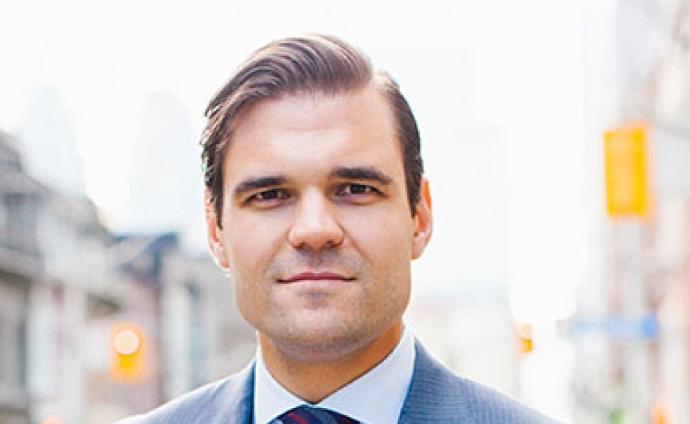 Alex Tapscott
Canada

CEO and founder of Northwest Passage Ventures, a venture capital firm that invests in companies in the blockchain market. An advocate for the disruptive potential of new technology, he is also the co-author with Don Tapscott of the bestseller "Blockchain Revolution: How the Technology Behind Bitcoin is Changing Money, Business, and the World".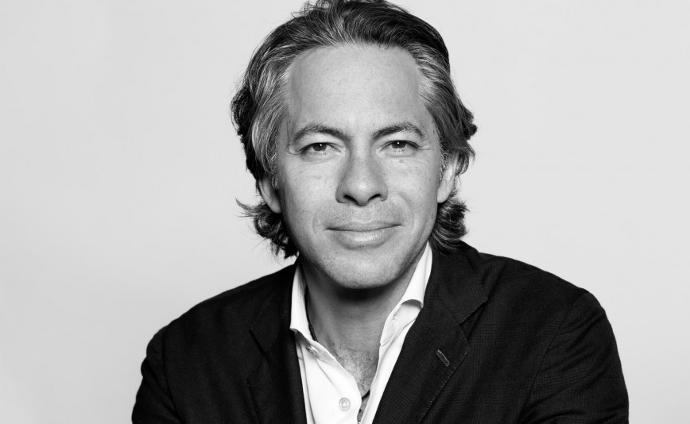 Joshua Cooper Ramo
USA

Co-CEO von Kissinger Associates, der Beratungsfirma des ehemaligen US-Aussenministers Henry Kissinger und Autor des Bestsellers «The Seventh Sense». Ramo ist Vorstandsmitglied von Starbucks und Fedex, das World Economic Forum nannte ihn «einer von Chinas führenden ausländischen Gelehrten». Artikel von ihm erschienen im Wall Street Journal, The New York Times, Time, Foreign Policy und Fortune.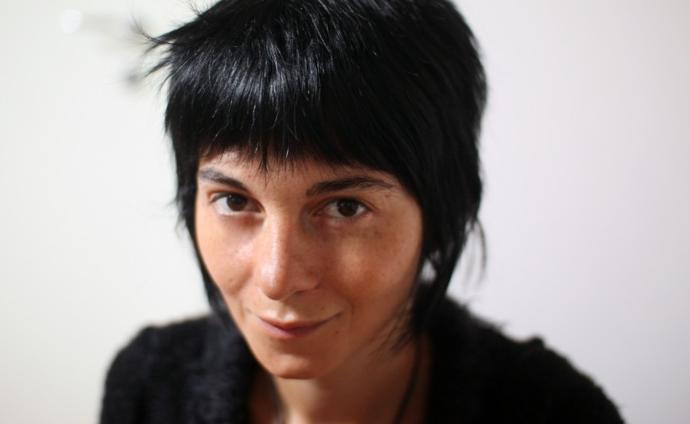 Primavera De Filippi
France

Permanent researcher at the Centre National de la Recherche Scientifique in Paris and faculty associate at the Berkman-Klein Center for Internet and Society at Harvard, where she is investigating the concept of governance-by-design as it relates to blockchain technologies such as Bitcoin, Ethereum, etc. De Filippi is a member of the Global Future Council on Blockchain Technologies at the World Economic Forum, as well as the founder of the Internet Governance Forum's dynamic coalitions on Blockchain Technology.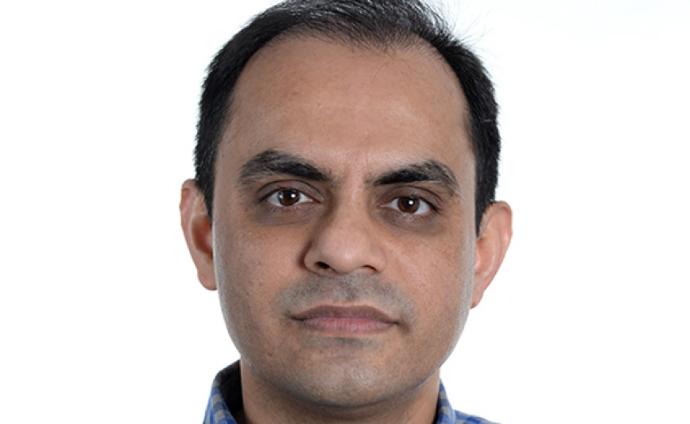 Jags Rao
Switzerland

Blockchain Workstream Lead at Swiss Re. In his role Rao is currently focused on driving Swiss Re's strategic agenda on blockchain. Prior to Swiss Re, he founded and served as executive management for InCH Info Solutions GmbH, a Swiss consultancy firm. Rao had served in various management roles for Teksels SA, an IT services firm focused on financial services.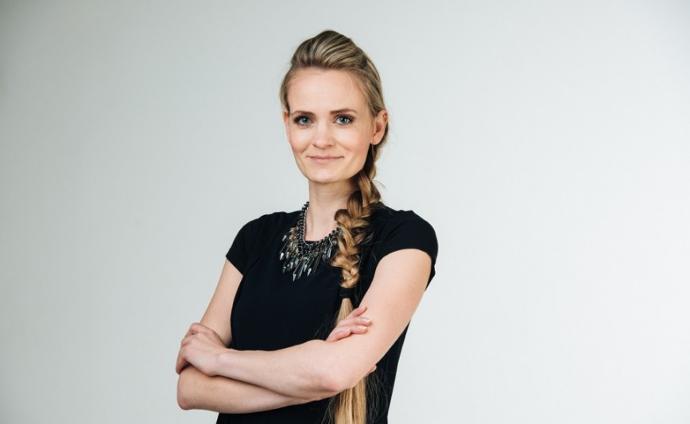 Aet Rahe
Estonia

Entrepreneur, consulting government agencies and companies about how to set up successful ICT related initiatives. Until 2016 Aet Rahe had been deputy government CIO at the Estonian Ministry of Economic Affairs and Communications. Aet Rahe is the chairman of the supervisory board of Estonian Internet Foundation and a guest lecturer at Tallinn Technical University and Tartu University.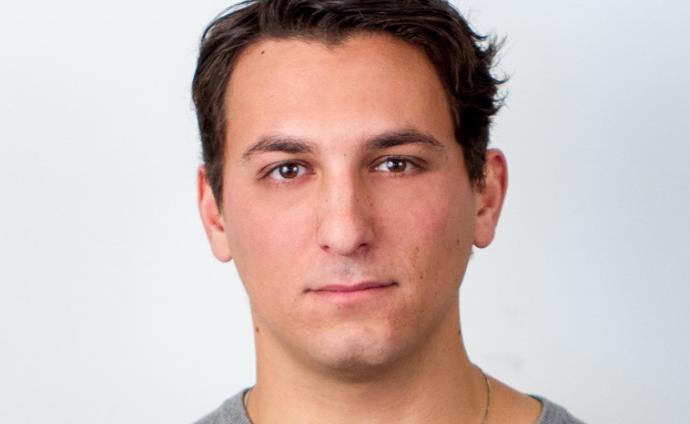 Jesse Grushack
USA

Director and co-founder of decentralized music platform Ujo Music. Grushack began his career at SFX Entertainment specialising in cashless payment technologies and live-event management. In 2015, he found ConsenSys, the blockchain software technology company that hosts Ujo Music.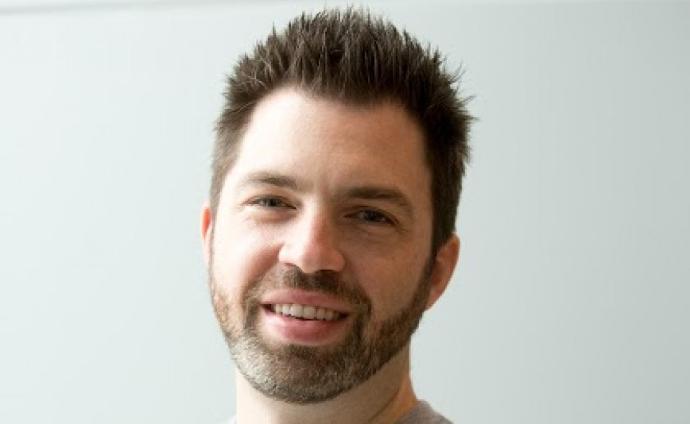 Brian Hoffman
USA

Project lead at OpenBazaar, an online marketplace based on bitcoin, and CEO of the maintainer OB1. Before starting OpenBazaar Hoffman studied computer science at James Madison University and worked for Booz Allen Hamilton supporting the Department of Defence in cybersecurity projects.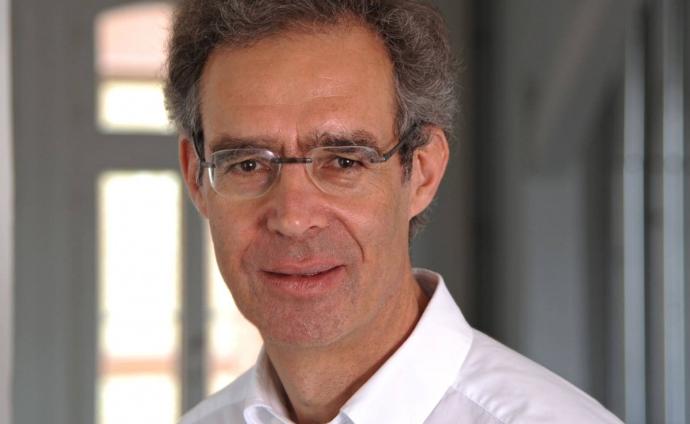 Richard Olsen

USA
Founder and CEO of Lykke, a global marketplace for multiple assets and financial instrument built on the Bitcoin blockchain. Olsen is a pioneer in high frequency finance with extensive entrepreneurial experience. He is visiting professor at the Centre for Computational Finance and Economic Agents at the University of Essex and co-founded OANDA, a foreign exchange company.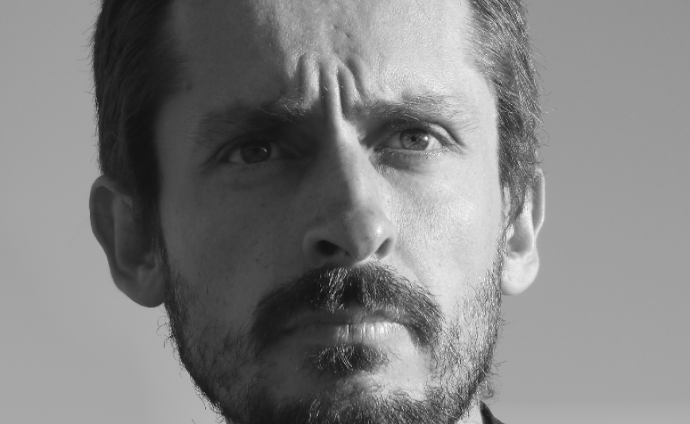 Guido Baroncini Turricchia
Italien

Environmental Engineer, expert in geographic information systems and remote sensing. Since 2006 working around Europe in both University and private sector. In the last four years he focused his interest on Blockchain technology promoting the use of cryptocurrency. He co-founded Bitcoin Foundation Italia and the blockchain startup Helperbit, and is CEO of the latter.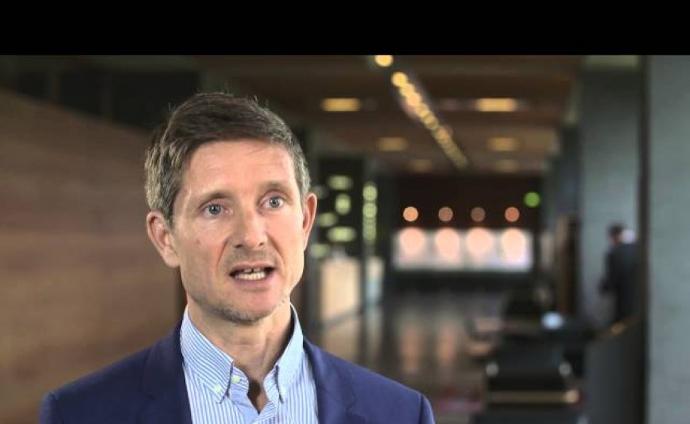 Rory Unsworth
Switzerland

Head Contracts Centre at Swiss Re. After a number of years as a litigation lawyer in London, Rory Unsworth joined Swiss Reinsurance Company in Zurich as Senior Contracts Expert in 2003 and became Head Contracts Centre in 2014. His principal professional interest is preventive law and transaction management at all stages of a business, from origination to commutation.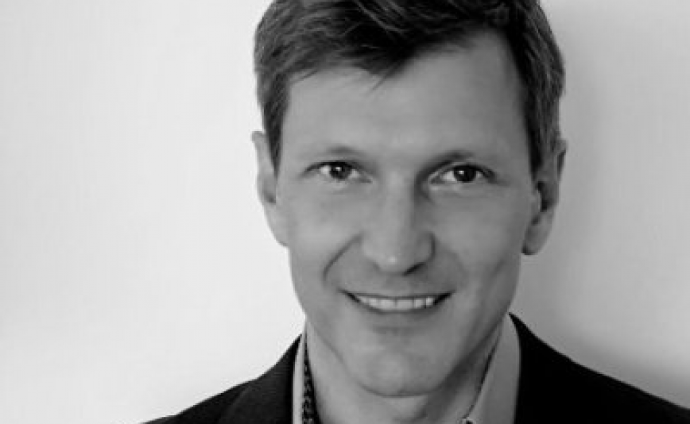 Andreas Kind
Switzerland

Manager "Industry Platforms and Blockchain" at IBM Research Zurich. His team is key contributor to the Hyperledger Blockchain Project and develops advanced privacy and cloud security technologies. Before joining IBM Research in Zurich, Kind headed the Shanghai Lab of IBM Research China. His current research focus is on innovation in Distributed Ledger Technologies, Internet of Things, Cognitive Finance and FinTech.
Kamesh Raghavendra
USA

Vice President at The Hive – a studio to co-create, fund and launch data-driven companies. Kamesh has a track record as an investor, entrepreneur and operating executive in enterprise, industrial IoT, cyber-security and financial services market segments. He also leads The Hive's blockchain technology investments.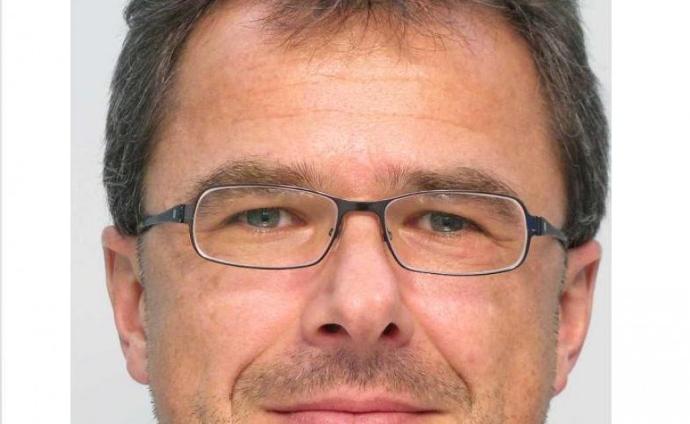 Jens Jelitto
Switzerland

Senior Researcher in the area of Blockchain technology and its industrial application as well as its connection to the Internet of Things. Prior to this role, Jelitto worked as Technical Assistant to Alessandro Curioni, Vice President Europe and Director IBM Research Zurich where he was working in the area of "Technical Strategy and Planning" and on IBM's Global Technology Outlook. Jelitto holds about 60 patents.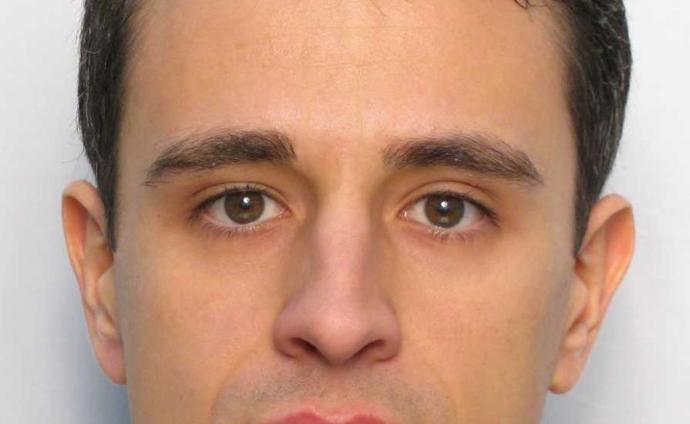 Alessandro Sorniotti
Switzerland

Research staff member in the Storage Systems group of IBM Research, Zurich. Prior to joining IBM, he was a member of the Security and Trust research program of SAP Research. He has been engaged in several EU projects and has also been a member of the SAP Product Security Team, acting as an internal security consultant for SAP business units. His current research interests revolve around the study of security and reliability aspects of storage systems.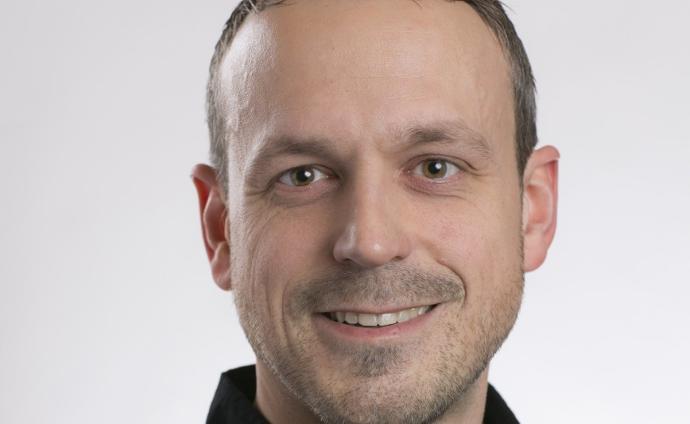 Björn Tackmann
Switzerland

Post Doc and Security Researcher at the "Industry Platforms & Blockchain" research team at IBM Research Zurich. Before joining IBM in 2016, Björn Tackmann worked as a researcher at the University of California, san Diego. His current research interest is in cryptography for communication, cloud security and blockchain.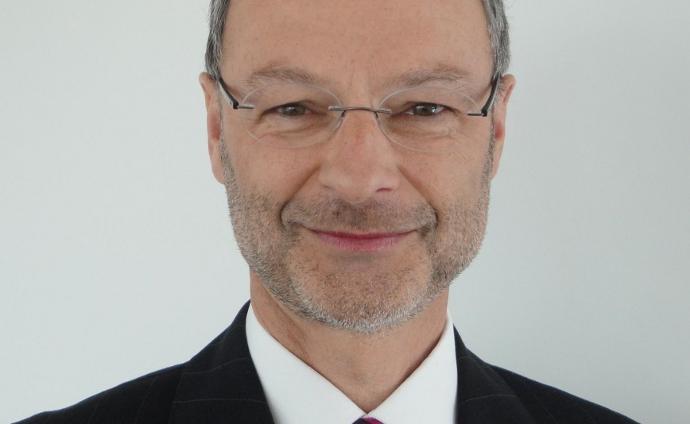 Urs Karrer
Switzerland

Associate Partner and Digital Consulting Practice Lead at IBM Switzerland. Karrer has deep experience in enterprise technology management and the alignment of business and IT in large and global organizations.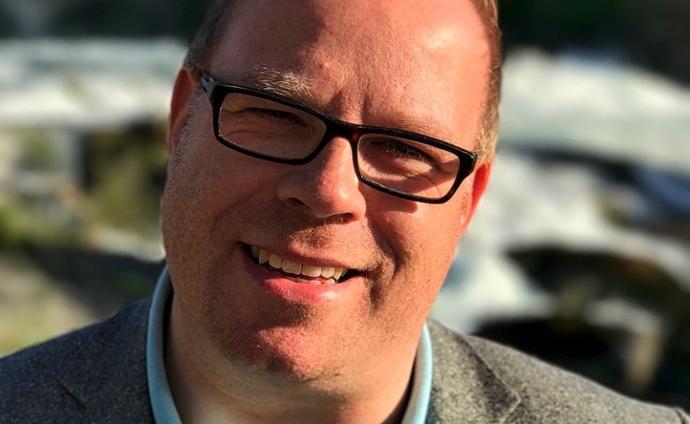 André Wolke
Switzerland

Co-founder of Validity Labs, a knowledge provider that educates executives, lawyers, regulators and developers in smart contracts and its underlying blockchain technology. Wolke is also the founder of the Blockchain & Internet of Things School. Over the last 20 years, Wolke worked as a consultant for various fortune 500 companies in the fields of process-automation, software development and data-analysis.
Brian Rogers
Switzerland

Senior Business Development Manager, Swiss Re Institute. Prior to taking on his current role, Rogers was editor of Swiss Re's flagship publication sigma. He also spent a decade working in the area of leadership development, first as a research associate at IMD and then as a learning and development specialist for Swissair and Zellweger Luwa.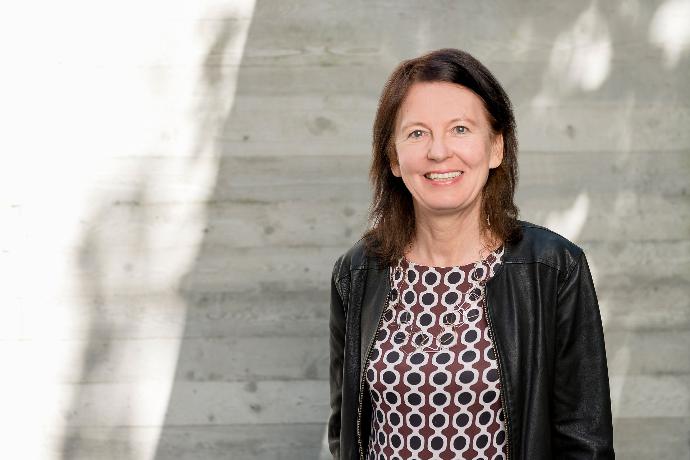 Karin Frick

Switzerland

Karin Frick is Head of Think Tank and a Member of the Executive Board at the Gottlieb Duttweiler Institute. As an economist, she researches trends and countertrends in business, society and consumption..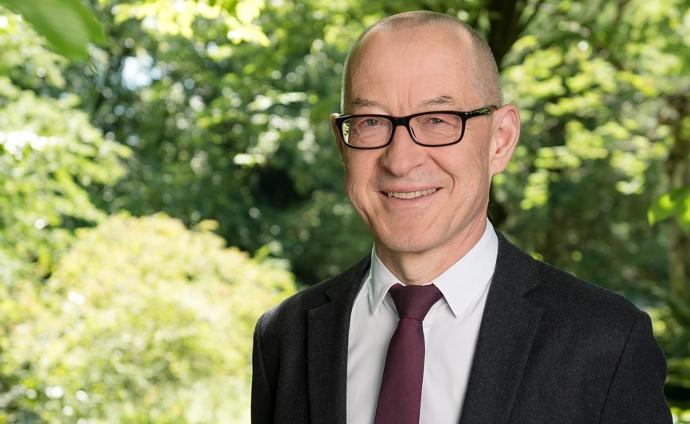 David Bosshart

Switzerland

Dr. David Bosshart was CEO of the GDI Gottlieb Duttweiler Institute for consumption, economic and social studies from 1999 to 2020. Since 2020 he has been President of the G. and A. Duttweiler Foundation.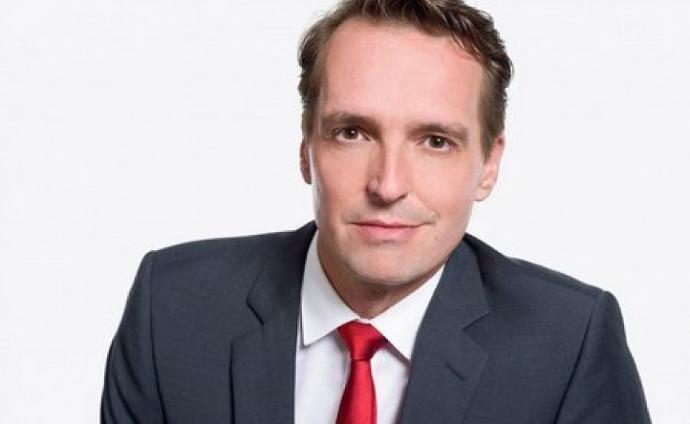 Florian Inhauser
Switzerland
Journalist and moderator. Florian Inhauser presents the main newscast at Swiss Broadcasting Corporation, SRF and he is also the anchor of the foreign news magazine «#SRFglobal». With a master in history and anglistics he speaks English fluently. He has also an excellent reputation as an international correspondent, covering conflicts and crises around the globe.
Tuesday, 13 June 2017, 08.30 – 17.30

08.30
Welcome Coffee
---
09.00
Opening Panel Discussion
David Bosshart, CEO, Gottlieb Duttweiler Institut
Alessandro Curioni, Vice President Europe und Director IBM Research Zurich
Guido Fürer, Group Chief Investment Officer, Mitglied der Geschäftsleitung, Swiss Re
Keynote
Alex Tapscott, Co-Autor «Blockchain Revolution» und CEO, Northwest Passage Ventures
Understanding the Revolution: How Blockchain Is Changing Money, Business, and the World
---
10.15  
Break
---
REVOLUTIONISING INDUSTRIES
10.45
Brian Hoffman, CEO, OpenBazaar
Challenging Amazon: Why We Need a Peer to Peer Market Place
Richard Olsen, founder, Lykke Corp
Blockchain-Trading: Building a Stock Market for Everyone
Conversation on the Future of Market Places with Brian Hoffman and Richard Olsen
Jesse Grushack, Co-founder, Ujo Music
Fixing the Music Industry: How to Create a Fair Ecosystem
Guido Baroncini Turricchia, founder, helperbit
Next-Level Donations: Adding Efficiency, Trust and Transparency
Primavera De Filippi, Forscherin, CNRS, and Mitarbeiterin at Berkman-Klein Center for Internet & Society, Harvard
Plantoid: The Birth of a Blockchain-Based Lifeform
Conversation on Fairness in Peer-to-Peer Markets with Jesse Grushak, Guido Baroncini Turricchia and Primavera De Filippi
---
12.30
Networking Lunch
---
14.00  
PARALLEL BREAKOUT SESSIONS
GDI
Blockchain for Society and Consumer (session in German and English)
Over the past years feasible blockchain ideas were able to raise millions. In this breakout session we are going to answer questions, such as: What are today's challenges for SMEs getting started with blockchain? Which business cases do not make sense? What is the state of blockchain education in Switzerland? We need new mechanisms of building trust in a world that is more and more controlled by algorithms, in which we increasingly interact with machines and in which it is hard to tell the difference between a machine and a human. What are new concepts of trust, who is endorsing them, and who are we going to trust at all in an algocracy?

Karin Frick, Head Think Tank, Member of the Executive Board, GDI
Algocracy: In Tech We Trust?
André Wolke, Co-founder at Validity Labs and Founder of the Blockchain &
Internet of Things School
Blockchain Ecosystem Switzerland: Challenges and Opportunities for SMEs
Moderated by Florian Inhauser
14.00
Swiss Re
Blockchain in Insurance (session in English)
In this breakout session we will explore how blockchain creates business value. Among the questions we will explore are: (i) What is the financial and business sense behind applying blockchain technology? (ii) How does its use impact the balance sheet? (iii) How does one assess the business value? (iv) How can one build "differentiation" while at the same time foster cross-industry collaboration? (v) How can the use of unified contracting language become the foundation for "smart" contract execution? The session will also address the economic feasibility of blockchains, and what it takes for market participants – both regulating and regulated entities – to come together and make it happen.
Jags Rao, Blockchain Workstream Lead, Reinsurance Technology Initiative, Swiss Re
Business Cases and Strategic Applications of Blockchain Competencies

Rory Unsworth, Head Contracts Centre, Swiss Re
Smart Contract That!

Kamesh Raghavendra, Vice President, The Hive
Economic Feasibility of Blockchain
Moderated by Brian Rogers, Senior Business Development Manager, Swiss Re Institute
14.00

IBM Research
Blockchain for Enterprises (session in English)
Blockchain is currently one of the fundamental innovations because it enables trusted business transactions in the global digital economy. That is why IBM is building a complete blockchain platform for business.
Blockchain brings together the concept of a shared distributed ledger with smart contracts to allow the secure transfer of any asset – whether a physical asset like a shipping container, a financial asset like a bond or a digital asset like music – across any business network.
IBM works with 400 clients to pioneer blockchain. During the breakout session we illustrate IBM's point-of-view on Blockchain for Business, discuss our research agenda and some exciting use cases.
Andreas Kind, Manager Industry Platforms & Blockchain, IBM Research Zurich
Blockchain for Business

Björn Tackmann, Post Doc, Security Researcher, Industry Platforms & Blockchain, IBM Research Zurich
Blockchain Industry Use Case: Concert Tickets without a Risk on Blockchain

Daniel Thyssen, Director / L&H IT Business Partner & Information Architect, Swiss Re
Alessandro Sorniotti, Research Staff Member, Cloud Storage and Security, IBM Research Zurich
Blockchain Industry Use Case: Swiss Re

Jens Jelitto, Senior Researcher, Cognitive Computing and Industry Solutions (IoT), IBM Research Zurich
Blockchain Industry Use Case: Aircraft maintenance

Urs Karrer, Associate Partner & Digital Consulting Practice Lead, Global Business Services, IBM Switzerland
IBM Blockchain Adoption Studies

Moderated by Urs Karrer
---
15.15
Break – Join the speakers of all breakout sessions for further discussion in the coffee break area.
---
15.45<
BLOCKCHAIN AND SOCIETY / WHAT COMES NEXT
Aet Rahe, Founder, ART IT Consulting and former Head of State Information Systems Department, EstoniaA Pioneer in E-Government: How Estonia Redesigned Public Services
Joshua Cooper Ramo, Best-Selling Author ("The Seventh Sense"), Co-CEO of Kissinger Associates
Beyond Blockchain: Understanding Our New Age of Networks

---
17.20
Conclusion
David Bosshart, CEO, Gottlieb Duttweiler Institute

---
17.30
Apéritif

Date
13 June 2017
Language
German/English (simultaneous interpretation)
Changes to the programme
The programme is subject to change. If an event does not take place, fees will be refunded. Further claims are ruled out.
Cancellation
If you are unable to attend, please let us have your cancellation in writing. The fee will be reimbursed on cancellation thirty or more days before the event. After this term and until five full working days prior to the event we will charge 75% of the fee. In the event of later cancellations we will charge the full participation fee. Substitute participants welcome.
Hotel reservation
To benefit from special rates, please use the following email adresses and refer to the following code: BLOCKCHAIN 
Hotel Sedartis, Thalwil: info@sedartis.ch Hotel Belvoir, Rüschlikon: info@hotel-belvoir.ch

Transport
There will be a free shuttle bus service between the GDI and the Hotel Sedartis Thalwil and Thalwil train station.
GDI Gottlieb Duttweiler Institute
Langhaldenstrasse 21
8803 Rüschlikon
SCHWEIZ
Full price: 1200 CHF (from May 2017)
20% early bird rebate until 30 March 2017: 960 CHF
10% early bird rebate until 30 April 2017: 1080 CHF
Price for startups: 390 CHF (available upon request: blockchain(at)gdi.ch)

The conference fee includes all food and beverages. Participants registering less than two weeks before the event can pay by credit card only.
​
Die Teilnehmerliste wird eine Woche vor Veranstaltung veröffentlicht (Passwort erforderlich).
Die vom Gottlieb Duttweiler Institute (GDI), dem Swiss Re Institute und IBM Research organisierte Konferenz bietet ein Forum, um diese drei Bereiche gemeinsam mit KI-VordenkerInnen und EntscheidungsträgerInnen aus Wissenschaft, Industrie, Regierung und Gesellschaft zu diskutieren.
Algorithms For Hope

Casestudies with a positive global impact as we move from human to augmented intelligence.

The Power of Predictions

Wie intelligente Maschinen Entscheidungen beeinflussen werden

Vorherig
Nächste
Date & Time
Tuesday
June 13, 2017
9:00 AM
5:00 PM
Europe/Zurich
Location
GDI Gottlieb Duttweiler Institute
Langhaldenstrasse 21
8803 Rüschlikon
Switzerland
Directions
ContaCt
GDI Gottlieb Duttweiler Institute, Aline Baumann