​
72nd International Retail Summit
Flow Commerce: How Shifting Boundaries Reshape Retail, 8 – 9 September 2022
Flow Commerce: How Shifting Boundaries Reshape Retail
The transformation continues. Over the past decades, digitalisation has continuously redrawn boundaries and turned retail upside down. The worldwide pandemic has destabilised global supply chains. The ongoing war in Ukraine is further intensifying the situation. After this humanitarian catastrophe, an economic crisis looms.
At the same time, customers are more demanding than ever before. They have learned that there is often less than ten minutes between desire and fulfilment. For them, consumption has gone from being an activity to a state. Because the dividing lines between physical and virtual worlds of experience are dissolving, 'metaverse' is the buzzword of the hour.
Smooth process flows have never been as important as they are now. Yet they have also never been as challenging. How does commerce stay in flux? A new poker for procurement has begun; new bets are being made on customer preferences.
At the 72nd International Retail Summit, we will discuss questions like:
How can we build reliability and trust when supply chains and raw materials can no longer be guaranteed?
Who bears the additional costs in a low-margin industry?
How important does sustainability become when the availability of goods declines?
How can business models establish themselves permanently in a hybrid world?
What role does retail play when it becomes more than just the straightforward procurement of goods?
  Hashtag: #iht22
Thursday, 8 September
09.30
Welcome coffee
---
10.00
Welcome
Lukas Jezler, CEO, Gottlieb Duttweiler Institute
Carolin Roth, Moderator

---
Opening Keynote
Ian Goldin, Professor of Globalisation and Development, University of Oxford
New Order, New Rules, New Challenges: A Geopolitical and Economic Outlook
For decades, the world has not seen as many shifts as in the last three years. What are the consequences, what do we have to prepare for next?
Keynote Conversation (via livestream)
John Mackey, Co-founder and CEO, Whole Foods Market
Next Generation Retail
Insights and Learnings from a Real Transformer
Bastian Halecker, Founding Partner, German Deep Tech Institute
Collaboration, not competition: What retailers and startups can learn from each other
How new forms of cooperation unleash the potential for the future.
---
12.00
Networking Lunch
---
13.30
Fabris Peruško, CEO, Fortenova Group
Total Transformation: 74 Companies, 30 Million Customers, 6 Countries – and 1 Turnaround
How one company in trouble became the Southeast European retail giant.

Giny Boer, CEO, C&A
The Masterplan: How to Modernise a Traditional Brand
With a legacy of 180 years, a reputation of being secretive and an image of lacking hipness, taking action becomes a daring task.
Michel Gruber, Head of the Retail Department, Federation of Migros Cooperatives Diversification, Focus and Synergies: How Diversity Can Create Potential
In the field of tension between long-term developments and short-term dynamics.

Joris Beckers, Co-founder, Picnic
Learnings from the Milkman: A Goodbye to Customer Barriers
How a new concept challenges traditional grocery shopping, using more data for more convenience, and less waste.

---
15.30
Break
---
Tamim Khalfa, Co-founder and CEO, Toters
The Super App Strategy: Quick Commerce For Volatile Markets
How a new retail ecosystem connects locals with a single platform providing multiple services from food delivery and payments to butlers.

Jan Bieser, Senior Researcher, Gottlieb Duttweiler Institute
Digital Times: In Search of the Time Gained
New technologies promise to save us time. Yet we are constantly under pressure. Why is that?

Ben Schott, Branding and advertising columnist, Bloomberg Opinion
Flow Across the Brandscape
How brands in every sector are responding to omnipresent omnichannel immersion.

---
17.45
Indian Summer Dinner
---
Friday, 9 September
09.00
Keynote
Johann Hari, writer and journalist, author of "Stolen Focus"
The Attention Crisis: 12 Causes and How to Overcome Them
We think our inability to focus is a personal failure of willpower. The truth is even more disturbing: our focus has been stolen.

Short presentation (via livestream)
Richard Hobbs, Founder and CEO, Brand New Vision
Creating Value In The Metaverse
Short presentation
Jeff Carvalho, Co-founder, Highsnobiety
Rethinking Marketing For A Tokenized World
Panel discussion with Richard Hobbs and Jeff Carvalho
Facts and Myths: The Next Fashion Marketplace
Exploring the true potential of the metaverse for retailers. And how to connect with a generation which lives in a digital world far different to what you may be used to.

---
10.30
Break
---
Anne Scherer, Assistant Professor of Quantitative Marketing, University of Zurich
Alexa or Alexis? Research findings on the marketing of the future
Are conversational interfaces and megabots revolutionizing consumer behavior? How new technologies are changing the customer approach and relationship.

Nina Müller, CEO, Jelmoli
Old roles, new roles: The department store as a future lab
How will the traditional place of encounter, inspiration and shopping develop in times of always-on consumption?
Bernhard Schweitzer, Owner and CEO, Interstore / Schweitzer
The future of the grocery store: Five trends, 15 concepts
New orchestrations on the stages of consumption.
---
12.30 – 14.00
Networking Lunch
Date
8 and 9 September 2022
Language
German / English (simultaneous interpretation)
Changes to the programme
The programme is subject to change. If an event does not take place, fees will be refunded. Further claims are ruled out.
Cancellation
If you are unable to attend, please let us have your cancellation in writing. The fee will be reimbursed on cancellation thirty or more days before the event. After this term and until five full working days prior to the event we will charge 75% of the fee. In the event of later cancellations we will charge the full participation fee. Substitute participants welcome.
Hotel reservations
To benefit from special rates, please use the following email adresses and refer to the code: IHT2022
Hotel Belvoir, Rüschlikon: info@hotel-belvoir.ch
Hotel Sedartis, Thalwil: info@sedartis.ch
Hotel Alex Lake Zürich, Thalwil: reservations@alexlakezurich.com
Hotel Ibis, Adliswil: welcome@ibiszurich.ch
Transport
from Zurich Airport
You can reach the GDI and partner hotels by taxi in around 45 minutes. The cost is approximately CHF 100, depending on traffic. Alternatively, the train is a fast and easy way of reaching Zurich and Thalwil train station.
From Thalwil Station
There will be a free shuttle bus service between the GDI and the Hotel Sedartis / Thalwil train station. The bus will be waiting on the side of the station facing the lake. Our staff will welcome you on the spot.
Hotel Belvoir is within walking distance of the GDI.
Shuttle times:
Thursday, 8 September
Thalwil train station – GDI: 9.00 – 9.45, every 15 minutes
GDI – Thalwil train station: 17.45 – 21.00, on demand
 
Friday, 9 September
Thalwil train station – GDI: 8.00 – 8.45, every 15 minutes
GDI – Thalwil train station: 12.30 – 14.00, on demand

Luggage
You are welcome to leave your luggage in the GDI cloakroom.
Parking
The car park is a five minute walk from the GDI and located on Zürcherstrasse 4, 8803 Rüschlikon. You will receive a ticket from the GDI to exit the car park free of charge.
Directions

GDI Gottlieb Duttweiler Institute
Langhaldenstrasse 21
8803 Rüschlikon
SWITZERLAND
2 days, 1 person:
Full price: CHF 2500
20 % early-bird discount until 15 July 2022: CHF 2000
2 days, 2 or more persons::
Please enter the code IHTMENGENRABATTF on sign-up. 

can be cunulated with:
early-bird discount until 15 July 2022: CHF 1625
1 day, per person:
Full price: CHF 1500
20 % early-bird discount until 15 July 2022: CHF 1200
Price for startups::
CHF 800 (2 days), CHF 600 (1 day)
(please request the discount code via iht@gdi.ch )
Payment in advance. Reduced fees apply when more than one participant from the same company registers at the same time. Any subsequent participant registered later will be invoiced separately. The conference fee includes all food and beverages (and VAT). Participants registering less than two weeks before the event can pay by credit card only.
About the International Retail Summit
The International Retail Summit is one of the international community's leading strategy platforms for decision-makers and thought leaders in the retail and consumer goods industries. Participants are decision-makers from retail and related industries, entrepreneurs, academia and journalists from Swiss and European quality media.
Inspiration is crucial for transformation. The broad mix of topics at the GDI Retail Summit makes it possible to think outside the box and guarantees stimulating conversations during the networking breaks.
Every year I look forward to the interdisciplinary exchange with great participants and the fantastic selection of international speakers. The mix of very experienced companies and start-ups always provides impulses that enrich our business.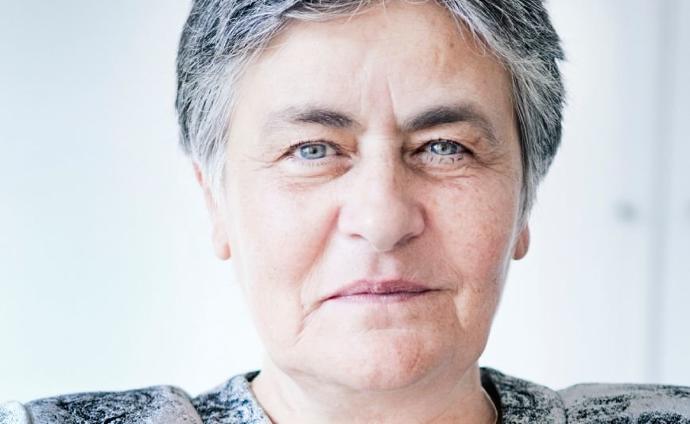 Simonetta Carbonaro
Consumer psychologist, professor in Humanistic Marketing and Design Management and an internationally recognized thought leader of the consumer goods industry. She is the cofounder of REALISE, a strategic consulting company specialized in brand direction, and strategic design management.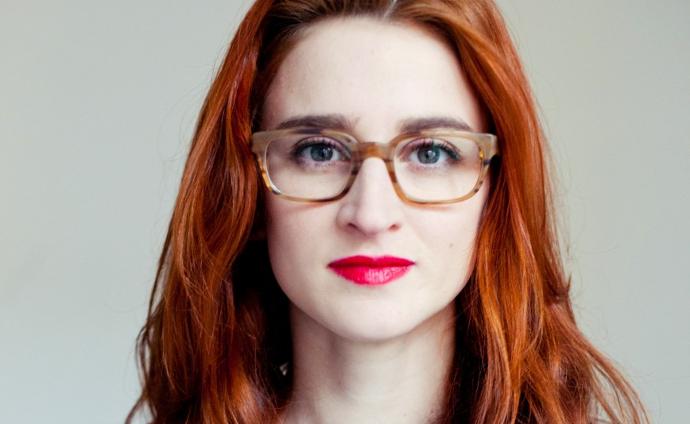 Caroline Drucker
Director of Instagram's EMEA Strategic Partnerships. At Etsy, she was Global Brand Manager and reshaped the company's creative operations. She was the first Product Manager at the community-driven music platform SoundCloud. Her career began in publishing playing a key role in establishing VICE magazine in the German market and spearheading the digital strategy behind the re-launch of der Freitag, a left-leaning weekly national newspaper.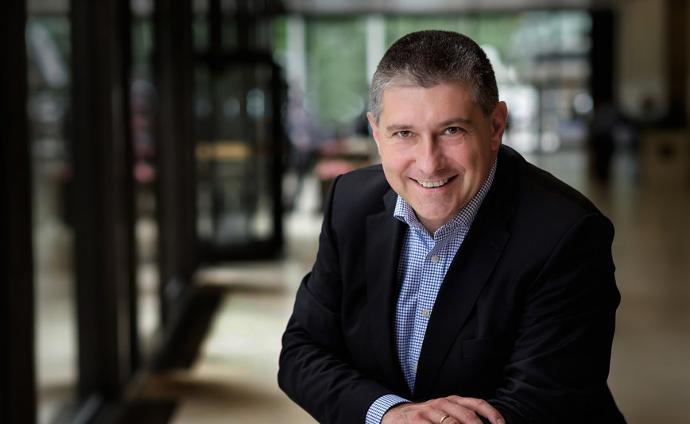 Stephan Fetsch
Partner, Deal Advisory-Valuation, EMA Head of Retail at KPMG. Fetsch is responsible for the retail sector at KPMG Germany and KPMG Europe. In this function, his main focus lies on business planning, corporate valuation, intangible assets, joint venture as well as value-based decision making and transaction consulting.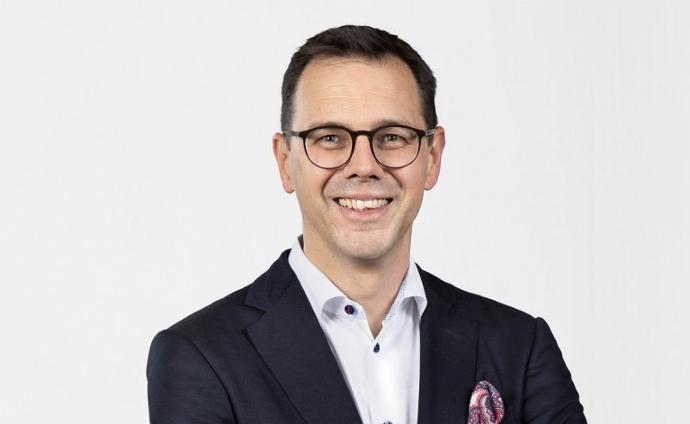 Michel Gruber
Head of the Retail Department and member of the General Management of the Federation of Migros Cooperatives. Before joining Migros, Michel Gruber held various positions at Valora for nine years, most recently as Managing Director of Valora Food Service Switzerland.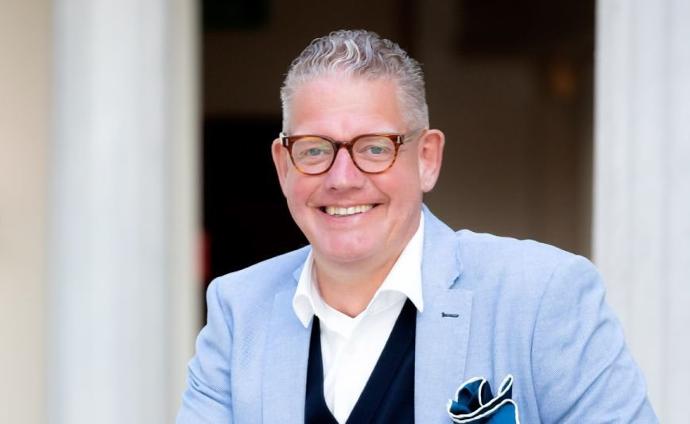 Dominique Locher
As an entrepreneur, angel investor, creative promoter and innovator, Dominque Locher accompanies companies such as Edeka, Utkonos, Farmy.ch, Bring! or LuckaBox into the digital world. As a board member of the Swiss Retail Federation, he drives digitalization in Swiss retail. He helped build LeShop.ch, one of the first online supermarkets in the world, and led the company as CEO until 2017.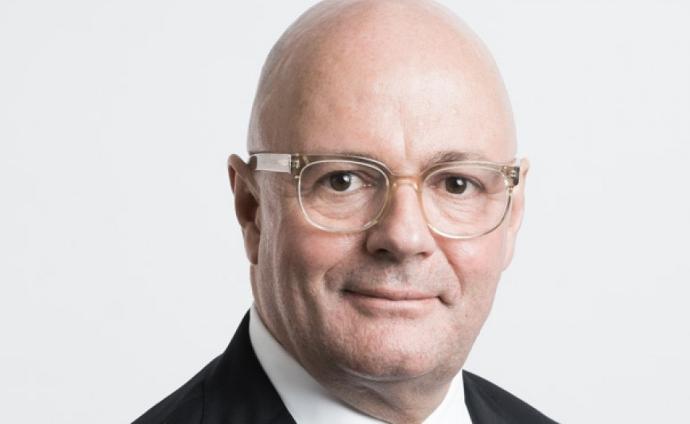 André Maeder
Group Managing Director at The KaDeWe Group. Maeder looks back on a long and international retail career. His focus has been on premium and luxury brands. At Harrods, he was Chief Operational and Merchandise Officer, at Hugo Boss MOB and Head Global Retail. As Chief Retail Officer, Maeder als worked for Karstadt.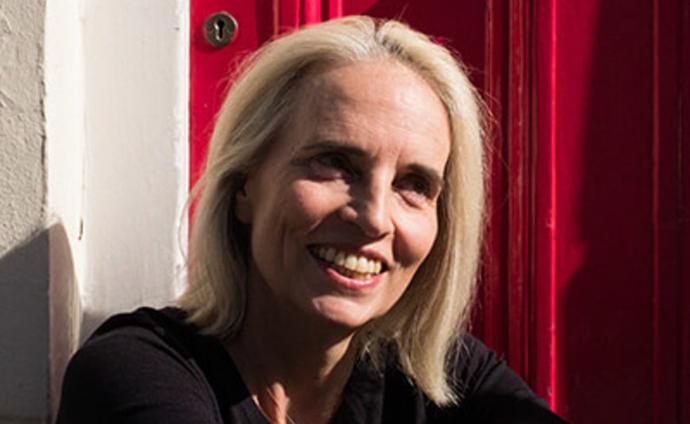 Mariann Wenckheim
Partner and board member of 20.20, a strategic design consultancy for the retail and leisure industries.
Date & Time
Thursday
September 8, 2022
Start -
9:30 AM
Friday
September 9, 2022
End -
2:00 PM
Europe/Zurich
Location
GDI Gottlieb Duttweiler Institute
Langhaldenstrasse 21
8803 Rüschlikon
Switzerland
Directions
ContaCt
Alexandra Stieger