​
71st International Retail Summit
Moving Closer: Retail in Vulnerable Times
71st International Retail Summit
Moving Closer: Retail in Vulnerable Times
Hashtag: #iht21

Uncertainty, vulnerability and ambivalence: welcome back to the world of risk. But just how long can we keep going? Employees are suffering from screen fatigue, members of the public are fearful for the future, and customers are demonstrating 'trip consolidation': visiting fewer shops, but buying more from them.

The Covid-19 pandemic has created a longing for closeness, not only in terms of contact with other people, but also when it comes to consumption: regional products, local shops, delivery services. Even brands are moving closer to their customers with the successful direct-to-consumer model.

At the GDI's 71st International Retail Summit, we explore the implications of these developments for people and companies alike, and present potential success factors for retail during these vulnerable times.


What does leadership involve when managers and employees are working from home while, at the same time, 'essential services' continue to be provided in logistics and supermarkets?
What will remain online after pandemic shopping, and what will go back to 'bricks and mortar'? What will our shopping experience look like in the future? Will it also become purely virtual?
Will the heavyweights continue their crusade of consolidation?
Will there be a renaissance in the restaurant industry, retail's little brother?
Organic and vegan, local and regional products are making great strides at the moment. But what will happen to sustainability after the pandemic?
What will our shopping experience look like in the future? Will it also become purely virtual?

Twitter-Hashtag: #iht21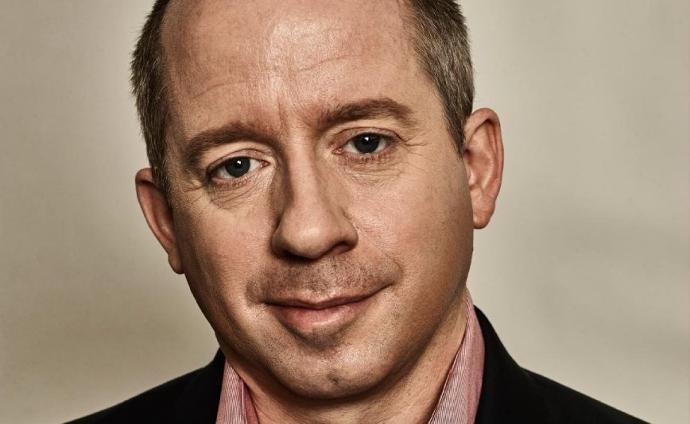 Ducan Clark
USA

Chairman, BDA China and author of "Alibaba: The House that Jack Ma Built". BDA is an advisory firm serving investors in high growth companies in the technology and consumer sectors in China and other Asian markets. A senior China policy advisor to institutional investors, corporations and governments, Duncan is also a member of the Board of Trustees of the Asia Society in New York.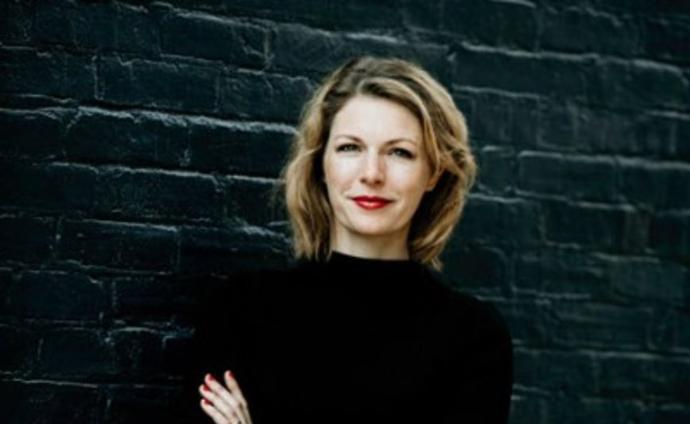 Kate Darling

USA

Research Specialist at the Massachusetts Institute of Technology (MIT) Media Lab. Dr. Kate Darling is a leading expert in Robot Ethics and investigates social robotics and conducts experimental studies on human-robot interaction. Her writing and research anticipate difficult questions that lawmakers, engineers, and the wider public will need to address as human-robot relationships evolve in the coming decades.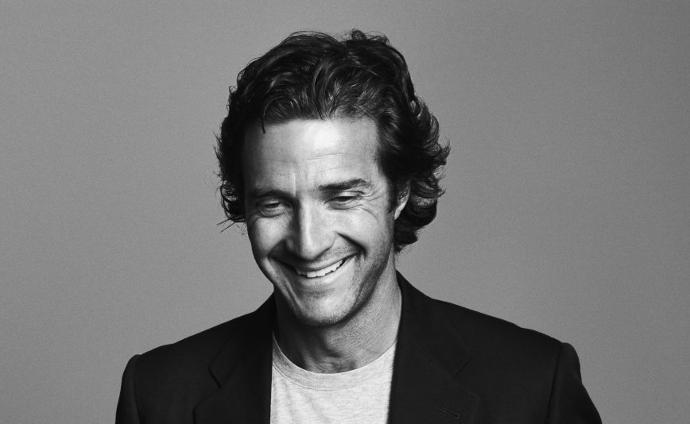 Javier Goyeneche

Spain

President and Founder, Ecoalf. Goyeneche's sustainable fashion branduses recycled waste plastic in order to turn it into high-quality fabrics and material. The prestigious leadership and management forum, Thinkers50, included Goyeneche on its 2019 talent radar and he was awarded the Schwab Foundation's Social Innovators of the year 2020.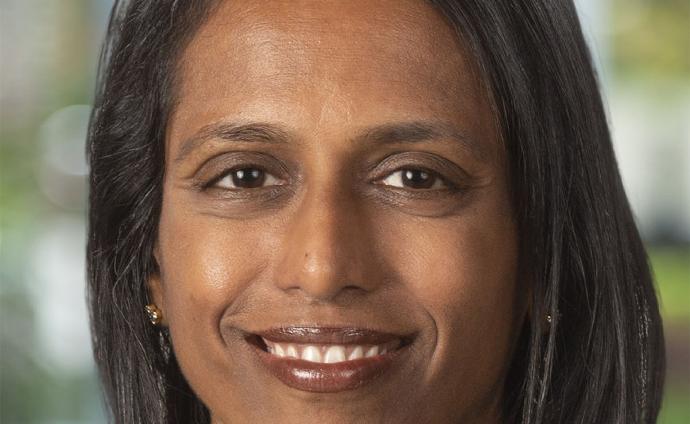 Sucharita Kodali

USA

VP and Principal Analyst, Forrester. Kodali serves digital business strategy professionals. She is an expert on e-commerce, omnichannel retail, consumer behavior, and trends in online shopping. Kodali is also an authority on technology developments that affect the online commerce industry. Her research covers eCommerce forecasting and social computing in retail.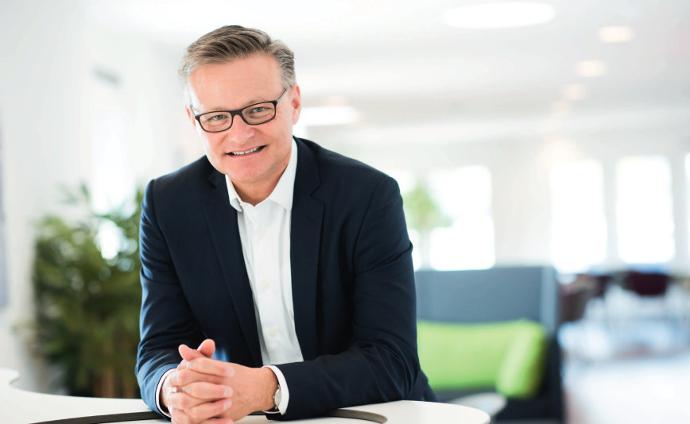 Mario Irminger

Switzerland

CEO, Denner. Irminger worked for eight years at Ernst & Young until 1996, when he joined Heineken Switzerland in the consumer goods sector. As Chief Financial Officer, he played a key role in the strategic development of the Swiss business. Since 2011, he has been CEO of the leading Swiss food discounter.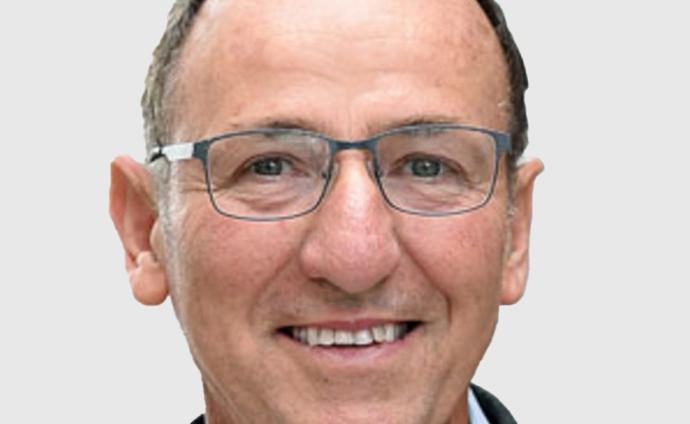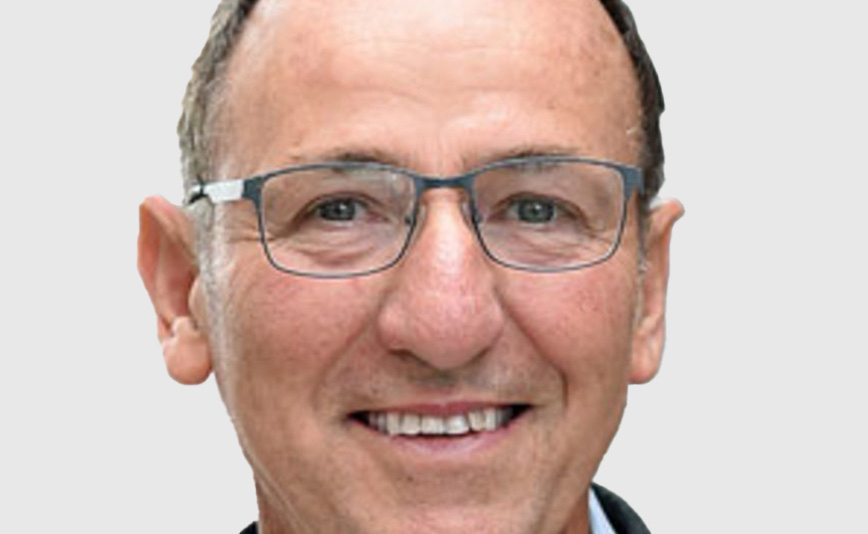 Urs Niggli
Switzerland

Former Director General of the Research Institute of Organic Agriculture (FiBL) in Frick, Switzerland. Niggli is a Swiss agricultural scientist and pioneer of organic agriculture. Under his 30 year leadership, FiBL has developed into one of the world's leading research institutes. He is also the founder of agroecology.science, a consulting company for sustainability and organic farming.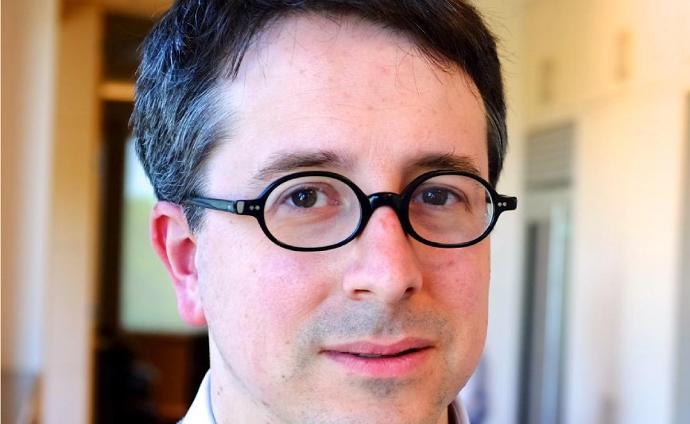 Benedict Evans

Great Britain

Independent analyst. Evans spent 20 years analysing mobile, media and technology, and worked in equity research, strategy, consulting and venture capital. He writes a weekly newsletter with over 150,000 subscribers and is a partner with Mosaic Ventures and Entrepreneur First.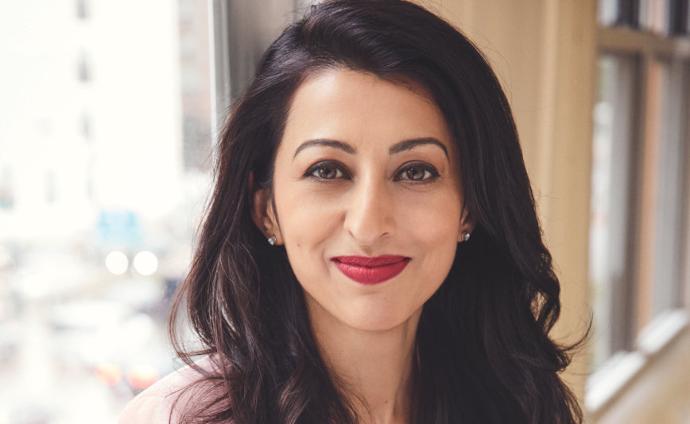 Neha Singh

USA

Founder & CEO of Obsess, an experiential e-commerce platform enabling brands to create visual, immersive, branded virtual stores. Singh was previously the Head of Product at "Vogue", where she was responsible for the product strategy and technology execution of the digital business including content products, ad products and distribution platforms.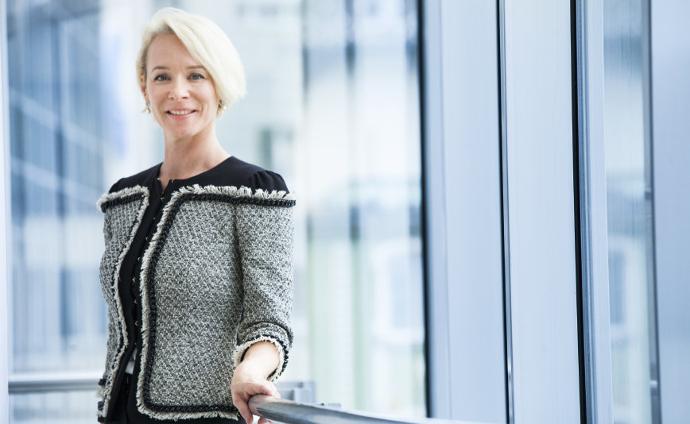 Anna Gawlikowska

Switzerland

Chief Operating Officer, Swiss AI, a company that models future scenarios with AI. Gawlikowska is a seasoned Executive and Business Developer in complex innovation and technology projects in various industries, from energy, real estate, smart cities, mobility to software development.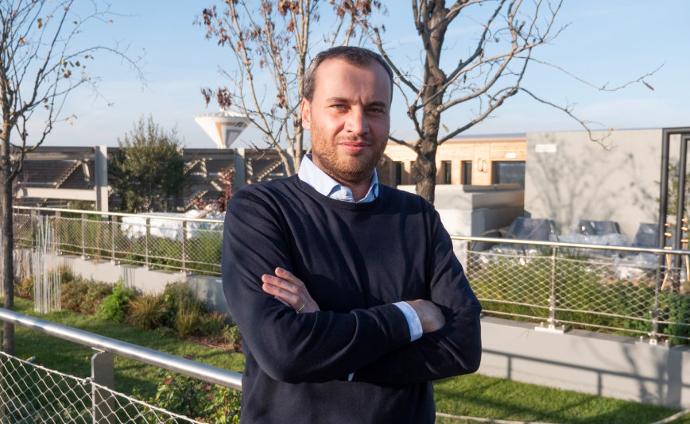 Francesco Farinetti

Italy

President and CEO, Green Pea, a sustainable architectural project that extends the former Fiat Lingotto factory in Turin, an icon of rationalist architecture.. Farinetti started working for Eataly Torino in 2007, in charge of the wine section. In 2007, he became Eataly Distribuzione SRL's CEO. In 2019 Farinetti took care of Green Pea's development under the guidance of his father, Green Pea's creator and founder Oscar Farinetti.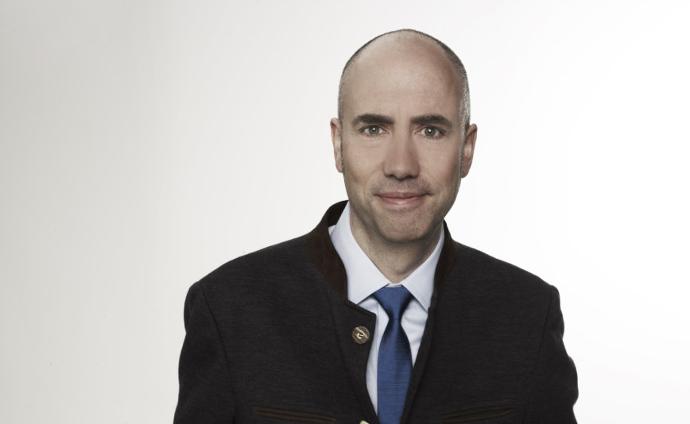 Thomas Gutberlet

Germany

Managing Director, Tegut. Thomas Gutberlet is the grandson of the company's founder Theo Gutberlet. He worked at dm-drogerie markt as well as Nestlé before joining the family business. Tegut is a food retail chain that values ecological and regional products, environmentally friendly packaging and sustainable markets.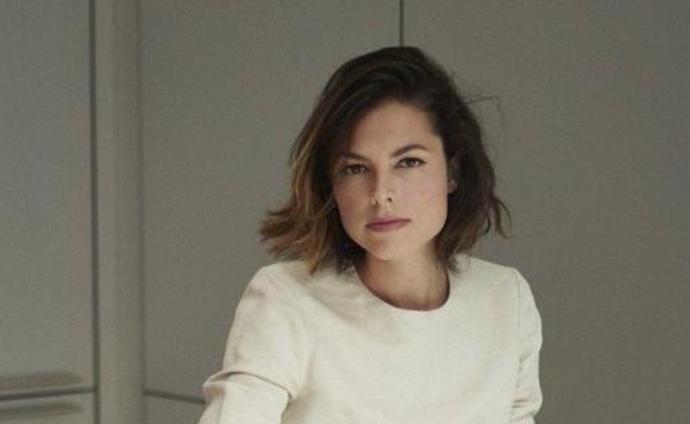 Stephanie Crespin

France

Founder & CEO, Reflaunt. The startup's technology – blockchain backed digital IDs that trace products from retail to resale – enables luxury fashion brands to provide a resale offer to their customers. Their aim: a more conscious approach to fashion consumerism. Reflaunt secured investments by MadaLuxe Group, a leading worldwide distributor of luxury fashion.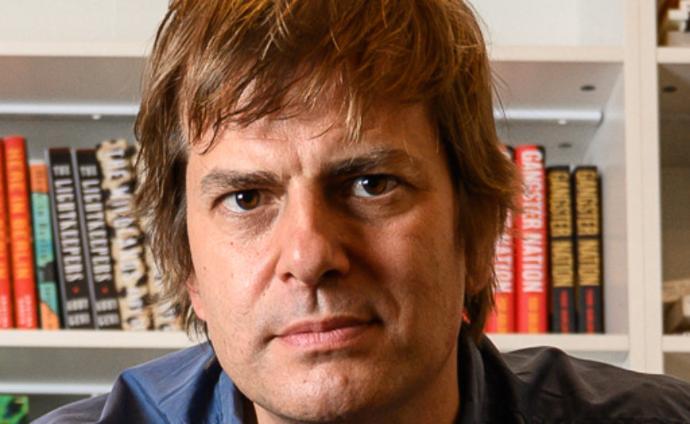 Andy Hunter
USA

Founder & CEO, Bookshop.org. Local, independent bookstores are allowed to create their own virtual shop front on this site. By giving away 30% of the profit margin, Bookshop.org financially supports these traditional booksellers.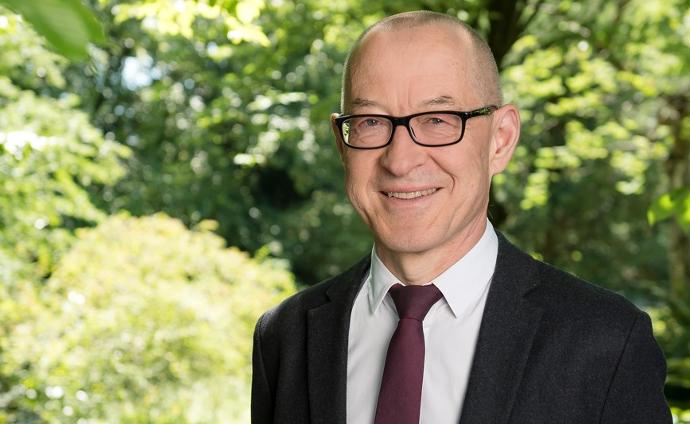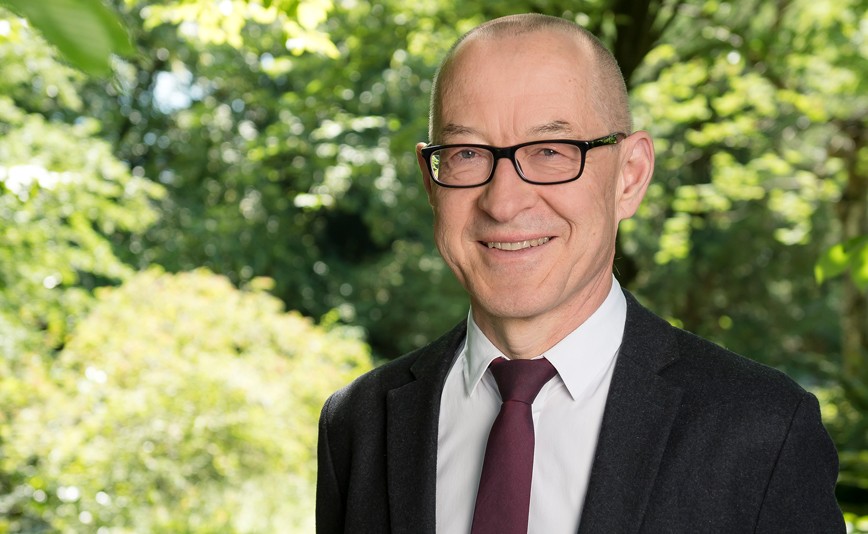 David Bosshart

Switzerland
Dr. David Bosshart was CEO of the GDI Gottlieb Duttweiler Institute for consumption, economic and social studies from 1999 to 2020. Since 2020 he has been President of the Gottlieb and Adele Duttweiler Foundation.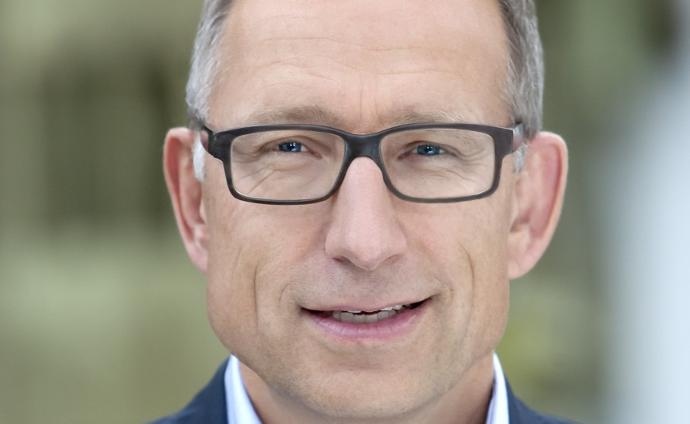 Reto Brennwald
Switzerland
TV journalist, filmmaker and media trainer. From 2008 to 2011 Reto Brennwald presented SRF's politics programme "Arena". Prior to that, he had been moderator of the "Rundschau" for seven years. Reto Brennwald has been active in the electronic media sphere for 25 years. In 2015 he founded the Talk&Film GmbH for communication, moderation and film production.
Thursday, 9 September, 10.00 – 17.45
09.30
Welcome coffee
---
09.00 – 12.00  
Introduction
David Bosshart (CH), Executive Advisor, Gottlieb Duttweiler Institut (GDI)Moving Closer: Retail in Vulnerable Times
Why security fades and we must assume responsibility.

Are we people of space or of time?

Customer relationships: What we underestimate and what we overestimate.
via livestream
Sucharita Kodali (US), Retail Industry Expert, Forrester
Tech Killed Retail: Here's How It Comes Back
What research tells us about shifts and trends in consumer demand and behaviour.

Why retailers need to step up against big tech.

The emergence of brand manufacturers in retail.
Erich Harsch (DE), Chairman of the Executive Board, Hornbach Baumarkt
All About People: Lessons From The Crisis
Have social distancing and home office changed the principles of leadership?

Customer service during the pandemic.

From the DIY store to the living room shelf: striking new paths on the last mile.
13.30
Mario Irminger (CH), CEO, Denner
In the Neighbourhood: Discounters as Local Suppliers
Why the format benefited from the pandemic and what will happen next.

Fresh, organic, baking station: How does the discounter win new customers, and what happens to cost leadership?
Thomas Gutberlet (DE), Managing Director, tegut
Courage to Take Risks: New Concepts in the Niche
How customer proximity can be redefined in stationary food retail.

Fully automated shop and e-commerce with Amazon: The unconventional path of an unconventional supplier.
via livestream
Neha Singh (US), Gründerin und CEO, Obsess
Rethinking the Online Shop: Making E-Commerce Beautiful
How the monotonous grid of webshops can be replaced by an immersive virtual experience.
Javier Goyeneche (ES), President and Founder, Ecoalf
From Plastic to Fantastic: Recycling Waste for Fashion
How new textile technologies help to fight ocean pollution.



---
15.30
Coffee break
---
16.00
via Livestream
Stephanie Crespin (GB), Founder and CEO, ReflauntResale as a Service: Extending the Life of Luxury Products
Reconnecting brands with their customers by helping them sell their pre-loved fashion items.
via livestream
Andy Hunter (US), Gründer, bookshop.org
David vs. Goliath: Grosser Auftritt für kleine Buchläden
How a platform with a social mission rivals Amazon.

Allowing sellers to get a fair share through an alternative business model.
Benedict Evans (GB), Independent analyst
The Great Unbundling: Strategic Trends in Tech
How retail, brands, TV and advertising are being overturned.

Is there a future for platforms?

The second 50 years in tech: An outlook.
---
from 18.00 
Indian Summer Dinner
A pleasant evening on the beautiful GDI terrace with late summer delicacies, drinks and good company.
Shuttleservice: transfer to Hotel Sedartis and Thalwil train station
---
Friday, 10 September, 09.00 – 14.00
---
09.00 
Duncan Clark (CN), Chairman, BDA China
Going East: How to Win the Chinese Market
Latest trends in retail and e-commerce in China.

Alibaba and beyond: Understanding the shape of the China market - new players, new technology, new rules.

Where will Chinese consumers spend in the future, and what does it mean for the European market?
via livestream
Francesco Farinetti (IT), President and CEO, Green Pea
Creating the Green Mall: An Eataly of Things

How to reinvent a doomed shopping format for the 21st century.

Why a one-stop destination for sustainable services and products caters to today's consumers.
---
10.15 
Coffee break
---
10.45 
A conversation with
Urs Niggli (CH), Agricultural scientist and former Director General of the Research Institute of Organic Agriculture (FiBL)
The Future of Food: How Will We Feed 10 Billion People?
Is high-tech agronomy the answer to the destruction of biodiversity?

Organic, regional, local: The future for all or only for rich nations?

How fast will we see change, what are the levers, and who are the key players?


Anna Gawlikowska (CH), Chief Operating Officer, Swiss AI
Better Decisions with AI: Modelling of What-if Scenarios
Using digital twins of society and businesses to simulate possible futures.

How retail, from product management and logistics to store location and online activities, can profit from an AI approach to complex situations.
via livestream
Kate Darling (US), Research Specialist, MIT Media Lab
Moving Closer: Becoming Attached to Robots

Why People Become Strangely Attached to their robot vacuum cleaners.

Why the treatment of machines can reveal a new understanding of our own history, our own systems, and how we relate to one another.

Why treating robots like we treat animals will actually serve us better.



---
12.30
Networking lunch
---
14.00 
End
Date
9 and 10 September 2021
Language
German / English (simultaneous interpretation)
COVID certificate
In order to provide you with the safest and most unrestricted conference experience possible, a valid COVID certificate and official ID are required to attend the conference.

The certificate serves as proof that you are fully vaccinated, recovered or have tested negative. This will allow all participants to move around the GDI more freely and without a mask.
The GDI will offer free COVID tests on both days of the conference. If you test negative, you can get the certificate you need right on the spot. The testing facilities are located directly in front of the institute, please register online for an appointment: ​ ​
09 September 8.30 - 11.00 a.m.
10 September 8.00 - 10.00 a.m.
The Swiss Federal Office of Public Health (FOPH) has published further information on the Covid-Zertifikat ​ ​ and the entry requirements for Switzerland.

Changes to the programme
The programme is subject to change. If an event does not take place, fees will be refunded. Further claims are ruled out.
Cancellation
If you are unable to attend, please let us have your cancellation in writing. The fee will be reimbursed on cancellation thirty or more days before the event. After this term and until five full working days prior to the event we will charge 75% of the fee. In the event of later cancellations we will charge the full participation fee. Substitute participants welcome.
Hotel reservation
To benefit from special rates, please use the following email adresses and refer to the code: IHT2021

Hotel Sedartis, Thalwil: info@sedartis.ch
Hotel Sedartis, Thalwil: info@sedartis.ch
Hotel Alex Lake, Thalwil: Buchungslink
Hotel Belvoir, Rüschlikon: info@hotel-belvoir.ch
Hotel Ibis, Adliswil: welcome@ibiszurich.ch

Transport
There will be a free shuttle bus service between the GDI and the Hotel Sedartis / Thalwil train station. 
From Zurich airport
You can reach the GDI and partner hotels by taxi in around 45 minutes. The cost is approximately CHF 100, depending on traffic. Alternatively, the train is a fast and easy way of reaching Zurich and Thalwil train station (online timetable).
Shuttle bus: Thalwil – GDI
The GDI shuttle bus runs from the Thalwil train station to the GDI. The bus will wait on the lake side of the station. A GDI staff member will be on site to meet you. Hotel Sedartis guests may also use this bus.
Timetable:
Thursday, 9 September
Thalwil station – GDI: 09.00 – 09.45, every 15 minutes
GDI – Thalwil station: 17.45 – 19.00, every 15 minutes; 19.00 – 22.00 on request
19.00 – 22.00 on request
Friday, 10 September
Thalwil station – GDI: 08.00 – 08.45, every 15 minutes
GDI – Thalwil station: 13.00 – 14.00, every 15 minutes
Hotel Belvoir is within walking distance of the GDI.
Luggage
You are welcome to leave your luggage in the GDI cloakroom.
Parking
The car park is a five minute walk from the GDI and located on Zürcherstrasse 4, 8803 Rüschlikon. You will receive a ticket from the GDI to exit the car park free of charge.

 ​ ​
General Terms and Conditions Events and Studies EN (PDF)
GDI Gottlieb Duttweiler Institute
Langhaldenstrasse 21
8803 Rüschlikon
SCHWEIZ
2 days, 1 person: 
Full price: CHF 2500
20 % early-bird discount until 15 June: CHF 2000
2 days, 2 or more persons:
Full price: CHF 2125 / person
can be cumulated with:
early-bird discount until 15 June: CHF 1625
1 day, per person:  
Full price: CHF 1500
20 % early-bird discount until 15 June: CHF 1200
Livestream, 2 days:
CHF 1200
20 % early-bird discount until 15 June: CHF 960
Price for startups:
CHF 800 (2 days), CHF 600 (one day), CHF 600 Livestream
(Request for voucher code: iht(at)gdi.ch)

Payment in advance. Reduced fees apply when more than one participant from the same company registers at the same time. Any subsequent participant registered later will be invoiced separately. The conference fee includes all food and beverages (and VAT). Participants registering less than two weeks before the event can pay by credit card only.

Interview with Javier Goyeneche
Interview with Erich Harsch
Interview with Benedict Evans
Über die Internationale Handelstagung
Die Internationale Handelstagung ist eine führende Strategieplattform für Entscheidungsträger und Vordenker im Retail und in der Konsumgüterbranche. Teilnehmende sind Führungskräfte aus dem Handel und verwandten Branchen, Unternehmer, Akademiker und Journalisten von Schweizer und europäischen Qualitätsmedien.
Inspiration ist entscheidend für die Transformation. Der breite Themenmix der GDI-Handelstagung ermöglicht einen Blick über den Tellerrand und garantiert anregende Gespräche in den Networking-Pausen.
Ich freue mich jedes Jahr auf den interdisziplinären Austausch mit tollen Teilnehmern und auf die fantastische Auswahl der internationalen Referenten. Der Mix von sehr erfahrenen Unternehmen und Start-ups gibt immer wieder Impulse, die unser Unternehmen bereichern.
70. Internationale Handelstagung

Urban Retail 2030: Embracing the Next Normal Adfter the Crisis

69. Internationale Handelstagung

Mehr Handel, weniger Händler: Neue Rollen im neuen Ökosystem

Vorherig
Nächste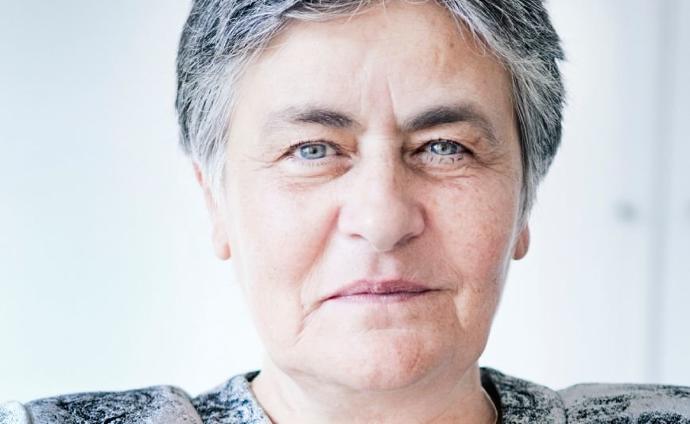 Simonetta Carbonaro
Expertin für Konsumentenpsychologie, Professorin für Humanistisches Marketing und Designmanagement und eine international anerkannte Vordenkerin in der Konsumgüterindustrie. Sie ist Mitbegründerin von REALISE, einem strategischen Beratungsunternehmen, das auf Markenführung und strategisches Designmanagement spezialisiert ist.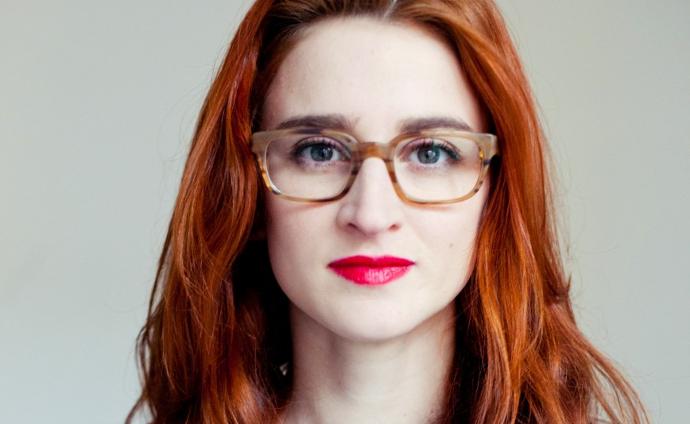 Caroline Drucker
Director EMEA Strategic Partnerships bei Instagram. Zuvor war Drucker bei Etsy Global Brand Manager und gestaltete die kreativen Abläufe des Unternehmens neu. Sie war die erste Produktmanagerin bei der Community-gesteuerten Musikplattform SoundCloud. Ihre Karriere begann im Verlagswesen, wo sie eine Schlüsselrolle bei der Etablierung des VICE-Magazins auf dem deutschen Markt spielte und die digitale Strategie für den Relaunch von Freitag, einer überregionalen Wochenzeitung, entwickelte.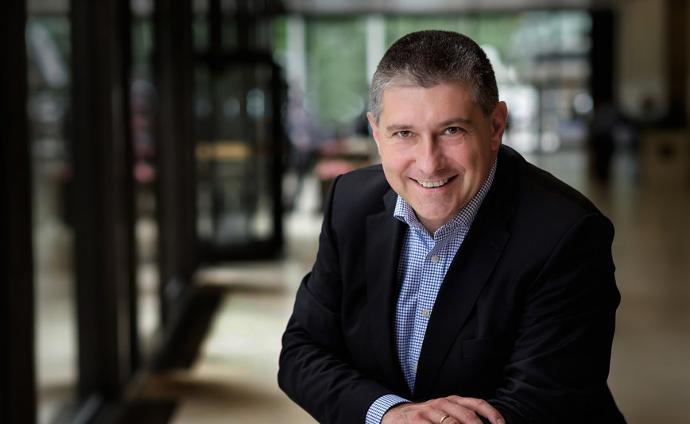 Stephan Fetsch
Partner, Deal Advisory-Valuation, EMA Head of Retail von KPMG. Fetsch verantwortet den Handelssektor bei KPMG in Deutschland und KPMG Europa. Seine Arbeitsschwerpunkte liegen auf der Unternehmensplanung, der Bewertung von Unternehmen, immateriellen Vermögenswerten, Joint Venture sowie wertbasierter Entscheidungsfindung und transaktionsorientierter Beratung.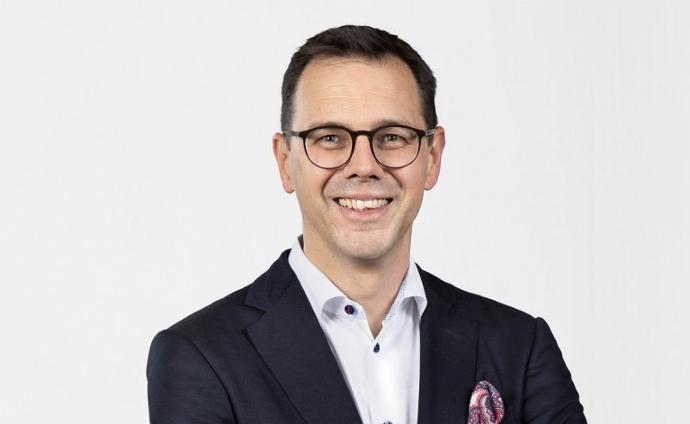 Michel Gruber
Leiter des Departements Handel und Mitglied der Generaldirektion des Migros-Genossenschafts-Bund. Vor seinem Einstieg bei der Migros war Michel Gruber bei Valora während neun Jahren in verschiedenen Funktionen tätig, zuletzt als Geschäftsführer von Valora Food Service Schweiz.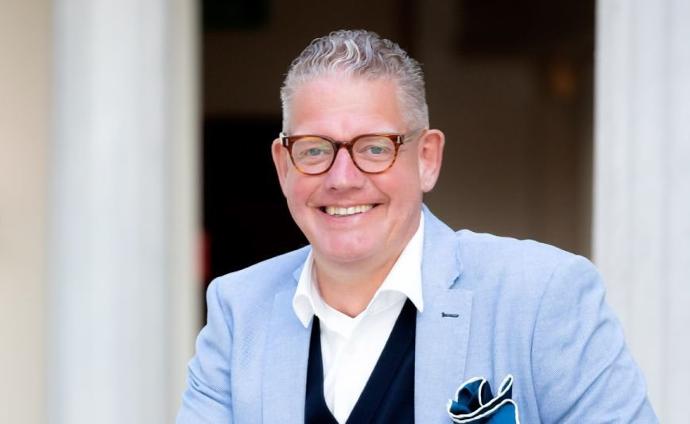 Dominique Locher
Als Unternehmer, Angel Investor, kreativer Förderer und Innovator begleitet Dominque Locher Unternehmen wie Edeka, Utkonos, Farmy.ch, Bring! oder LuckaBox in die digitale-Welt. Als Vorstandsmitglied der Swiss Retail Federation treibt er die Digitalisierung im Schweizer Handel voran. Er baute LeShop.ch mit auf, einen der ersten Online-Supermärkte der Welt. Bis 2017 führte er das Unternehmen als CEO.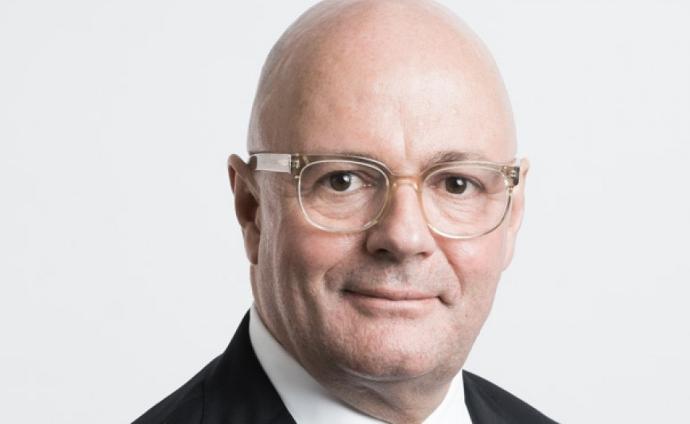 André Maeder
CEO der KaDeWe Group. Maeder blickt auf eine langjährige internationale Karriere im Retail zurück. Sein Schwerpunkt liegt auf Premium- und Luxus-Brands: Bei Harrods war er Chief Operational und Merchandise Officer, bei Hugo Boss Vertriebsvorstand und zuständig für Global Retail. Als Chief Retail Officer arbeitete Maeder auch für Karstadt.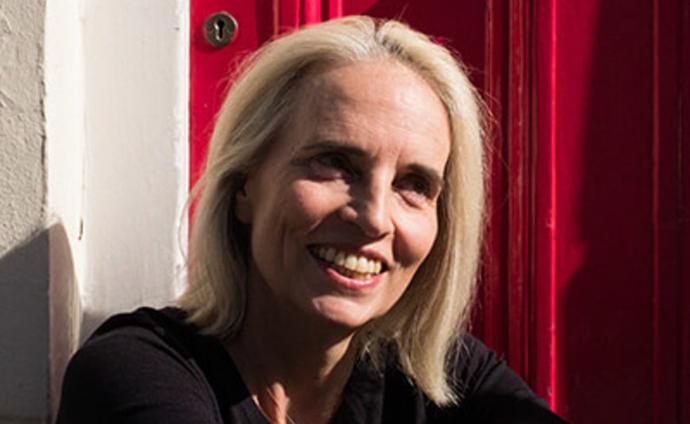 Mariann Wenckheim
Partnerin und Vorstand von 20.20, einem Unternehmen für strategische Designberatung für die Handels- und Freizeitindustrie.
Date & Time
Thursday
September 9, 2021
Start -
9:30 AM
Friday
September 10, 2021
End -
2:00 PM
Europe/Zurich
Location
GDI Gottlieb Duttweiler Institute
Langhaldenstrasse 21
8803 Rüschlikon
Switzerland
Directions
ContaCt
GDI Gottlieb Duttweiler Institute, Sabrina Ott