​
20th European Foodservice Summit
The Future Awaits| Preparing Together for an Ambiguous Tomorrow
The Summit is the number one European Platform for the restaurant Industry.

Objective
The Summit is the number one European Platform for the restaurant Industry. Issues we discuss are trendsetting and on tomorrow's agenda. Together we have created a think tank to analyze the most important changes in the industry as well as an annual forum where we may all share our thoughts on a regular basis. The people who join us are the industry leaders who shape the European restaurant landscape for the future.
Participants' list
Main players (entrepreneurs/senior management) of the multi-unit restaurant and catering industry as well as suppliers and consultants. Seats are limited for suppliers and consultants. There is a maximum of 250 participants to keep the atmosphere intimate. Be a part of the best community and help create a strong Pan-European network!
The past European Foodservice Summits (2000-2018) have been very successful. Every year this major platform for main players in the European away-from-home market has attracted more than 200 senior foodservice executives from 20+ nations.


Fyodor Ovchinnikov
Syktyvar, Russia, www.dodopizzastory.com

Fyodor Ovchinnikov founded Dodo Pizza in 2011. He is currently global CEO. In 8 years the company has expanded to 480 pizza stores in 12 countries generating monthly system sales of $24 m (April 2019). Dodo Pizza differentiates by unique use of IT to enhance operations efficiency and consumer experience. Transparency is a major pillar of the company's culture. Today Dodo is the number one pizza brand in Russia, leaving global competitors far behind.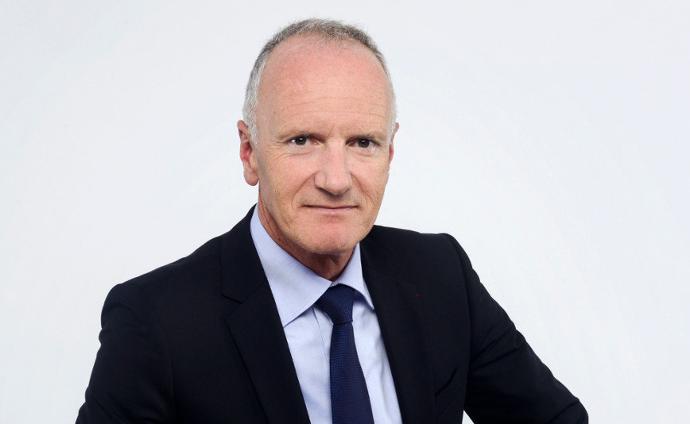 Christophe Cuvillier
Paris, France, www.urw.com

Christophe Cuvillier is Group CEO of Unibail-Rodamco-Westfield, the premier global developer and operator of flagship shopping destinations. He joined the organisation in 2011 as COO and member of the Management Board. Christophe led the acquisition of Westfield by Unibail-Rodamco in June 2018. Currently the group owns 92 shopping centres in the most dynamic cities in Europe and the US., with 1.2 billion visits per year. Previously Christophe Cuvillier spent 14 year with L'Oréal and 11 with Kering. He is a graduate of HEC Paris.(1984).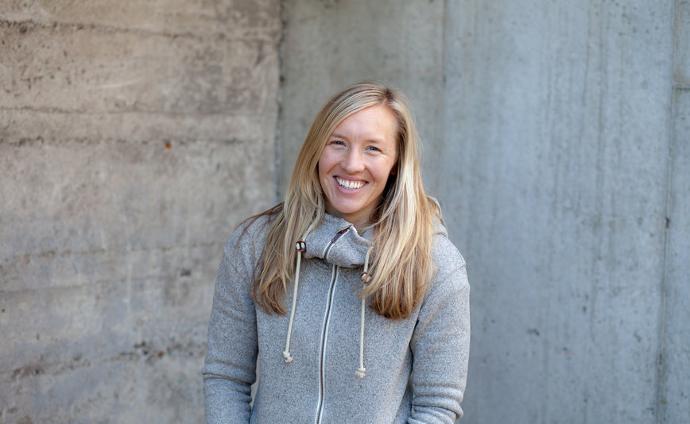 Ali Knapp

Bozeman, USA, www.wisetail.com

Ali Knapp is the foundational force and the president of Wisetail, an Intertek company, an enterprise that offers a forward-thinking training and communication platform built to engage today's workforce. Wisetail is focused on developing customized Learning Management Systems for well-known global foodservice brands. She has a degree in Packaging Engineering and prior to moving to Wisetail she held several positions at Hewlett-Packard. She unplugs by playing in the mountains.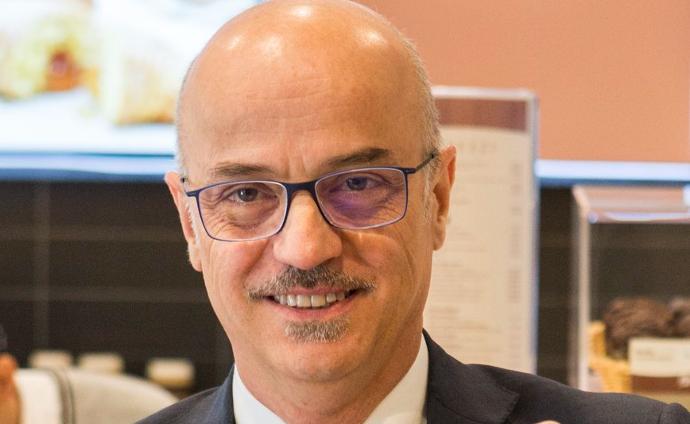 Mario Federico
Milan, Italy, www.mcdonalds.it

Mario Federico is managing director of McDonald's Italy. He joined the world market leader in 1999, where his career includes time as MD of McDonald's Switzerland. In 2014 he was appointed Chief Restaurant Officer for McDonald's Europe (39 markets). A short time later he became Restaurant Solutions Group Officer for 9 High Growth Markets including China and Korea. In all these years as a McDonald's leader he has demonstrated a strong commitment to running great restaurants and a deep understanding of the partnership value that comes from franchisees and suppliers.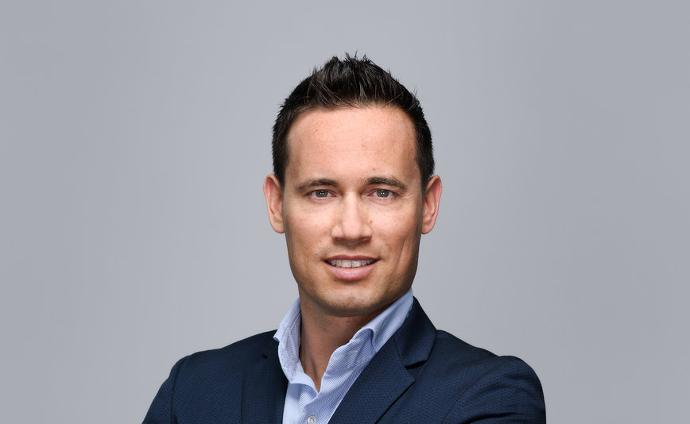 Jitse Groen
Amsterdam, The Netherlands, www.corporate.takeaway.com

Jitse Groen (CEO) founded Takeaway.com in 2000. He studied Business & IT at the University of Twente where during his studies he started his entrepreneurial career by launching a business in web development. Inspired at a family gathering in a remote area of Holland, he came up with the idea for an online food delivery marketplace. For 2018 Takeaway.com reported 93.9 Mio. food orders from 43,763 listed restaurants (31.12.). It is the market leader in 5 European countries (The Netherlands, Germany, Belgium, Austria, Poland).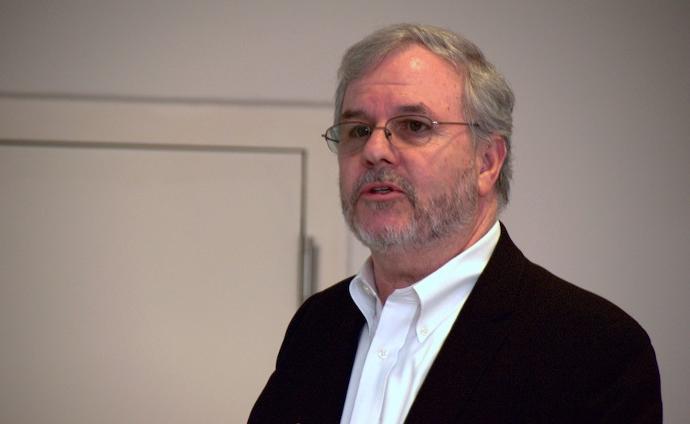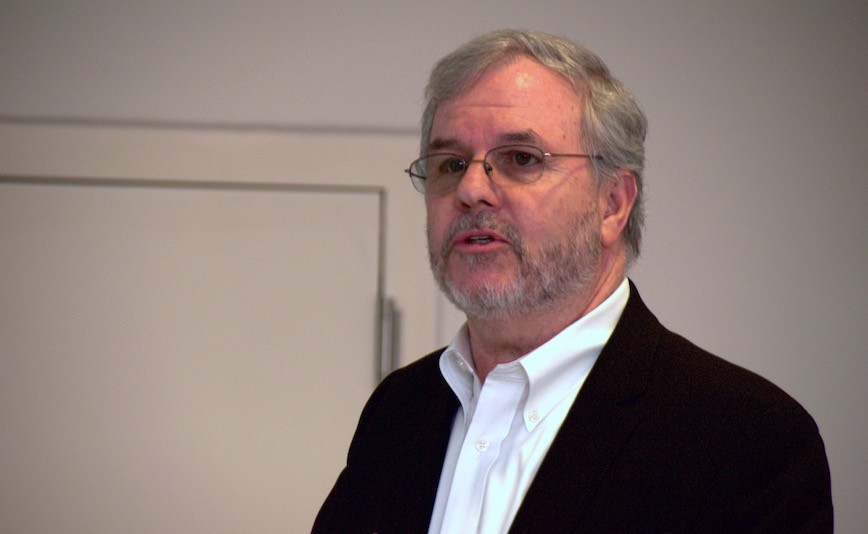 Christopher C. Muller
Boston, USA
Chris Muller is a leading academic expert in the field of restaurant management. His research has focused on multi-unit organizations, development and growth, and the training of multi-unit managers and leaders. He has held positions at Cornell University's School of Hotel Administration, UCF's Rosen College, Boston University, and is currently Courtesy Professor of Executive Education at FIU's Chaplin School of Hospitality. He is an author and has lectured around the globe.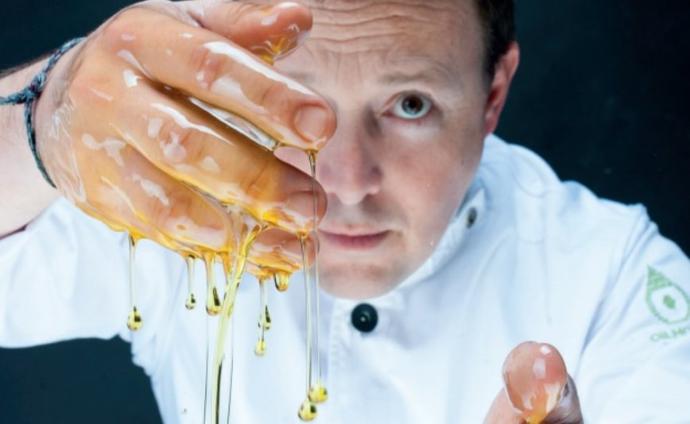 Carles Tejedor Muntadas
Barcelona, Spain, www.oilmotion.com

Carles Tejedor has become a business person, consultant and designer of gastronomic concepts after eight successful years working in the front of the Michelin 1-Star Via Veneto. He has been a Speaker in the Harvard University Master's Degree in Science and Cooking. By learning about the world's cultures and cuisines and after much research and growth Carles discovered one of the most primary and natural elements—the olive. Currently he is leading the Gastronomic Management and Direction of Sofia/Selenta Group in Barcelona.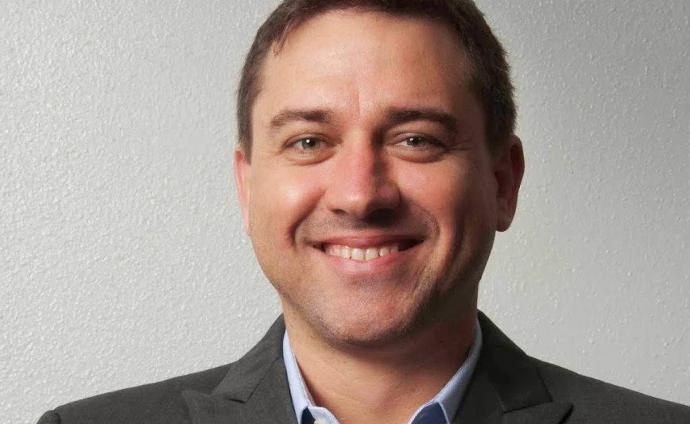 Aaron Allen
Chicago/Orlando, USA, www.aaronallen.com
Aaron Allen is a third-generation restaurateur who literally grew up in this business. He now guides executive leadership for the biggest and best companies in our industry on strategic issues (performance optimization, how to transform trends and emerging technologies into meaningful gains). He's led more than 2,000 senior-level consulting engagements with foodservice and hospitality companies around the world spanning six continents, 100+ countries, and for clients collectively posting more than $200 billion annually.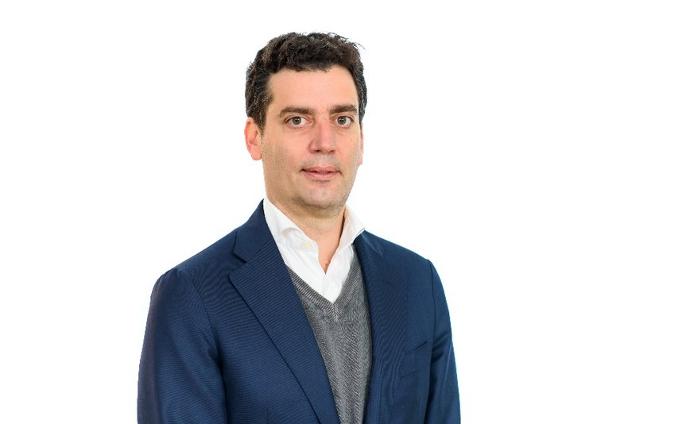 Francesco De Mojana

Francesco De Mojana is owner and CEO of Buono Ventures, a young advising and investing firm supporting emerging restaurant brands. He retired from Permira after 15 years, where he focused on retail, leisure and restaurants, and led investments of over Euro 1.5 Bn in the retail space including, Akindo Shushiro and Telepizza. Prior to joining Permira Francesco spent three years with McKinsey & Company in Milan and London.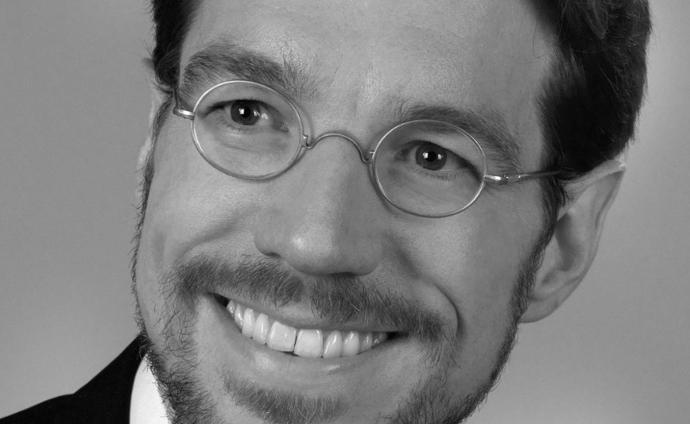 Daniel Schunk
Mainz, Germany, www.daniel-schunk.de

Daniel Schunk is a professor of Public and Behavioral Economics at Johannes Gutenberg University of Mainz. Previously he worked as a consultant at McKinsey & Company and as a senior research associate at the University of Zurich. His studies focus on the complexity of human preferences, skills and personality which develop over a lifetime and what this ultimately means for the future of work, for institutional design and for public spending. His publications regularly integrate perspectives from genetics and bioinformatics.

Henning Beck
Frankfurt, Germany, www.henning-beck.com

Henning Beck is a neuroscientist and writer. He supports businesses to use brain-based approaches in order to develop innovative and efficient workflows. He studied biochemistry in Tübingen, received an International Diploma at Berkeley and worked for start-ups in the San Francisco Bay Area. Today he takes a deep look behind the scenes of the most flawed, but also the most innovative, system in the world, one that is strictly hierarchical but more powerful than any kind of supercomputer. It is the human brain: the one and only system to come up with new ideas.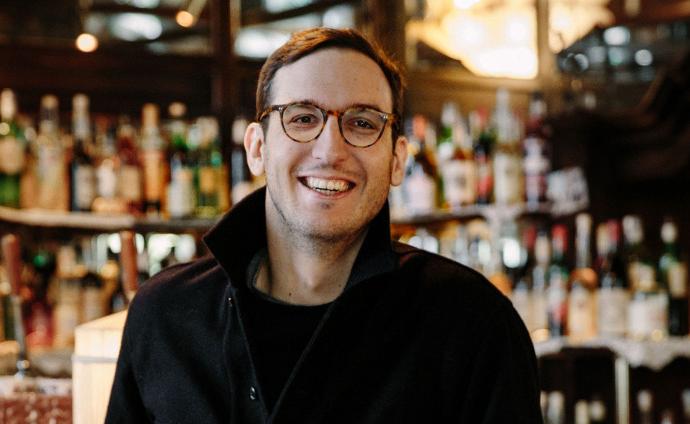 Victor Lugger
Paris, France, www.bigmammagroup.com

Victor Lugger co-founded Big Mamma Group with Tigrane Seydoux in 2013, aiming to share authentic and amazing Italian food at Italian price, in warm and welcoming places. Today Big Mamma Group counts 9 trattorias in Paris and Lille, including La Felicità (the biggest Food Market in Europe with 3.000 clients per day). New to the mix, Gloria in London, the first company restaurant outside France which opened in February, 2019. Big Mamma Group is a Certified B-Corp, with more than 1000 employees and a strong HR culture.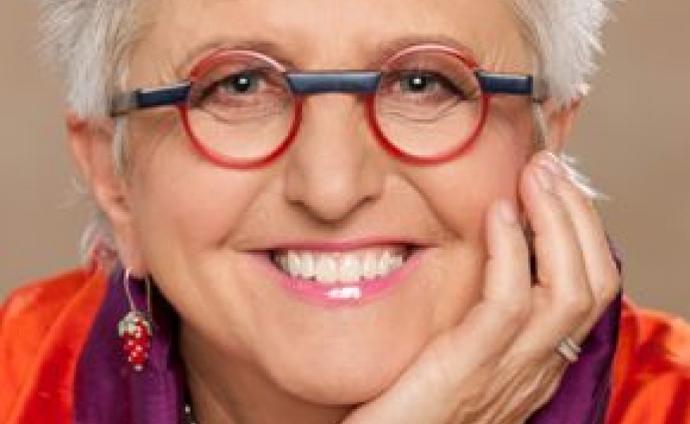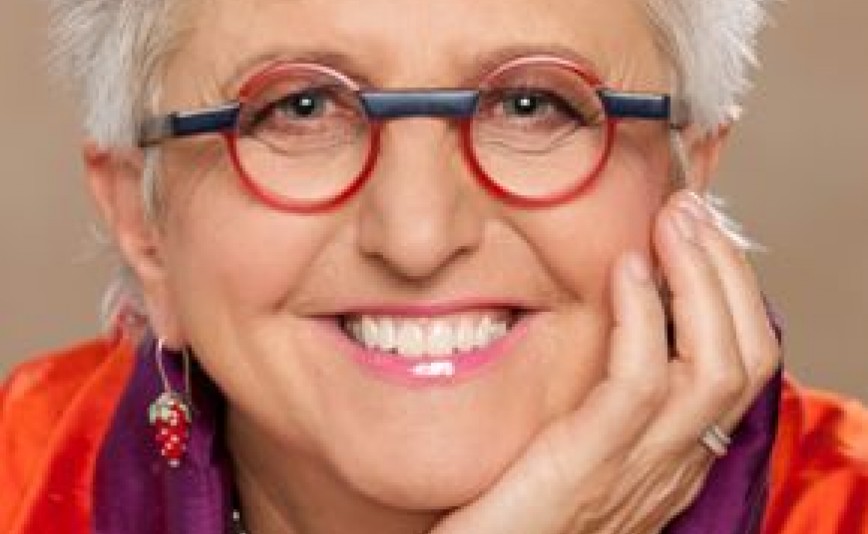 Gretel Weiss

Frankfurt, Germany, www.food-service.de

Gretel Weiss is co-founder and publisher of the two leading trade magazines – food-service (since 1982) and foodservice Europe & Middle East (since 1998). She is a recognized expert with insider knowledge of the chain-restaurant industry. Her background is farming, university degrees in Nutritional Science and Economics.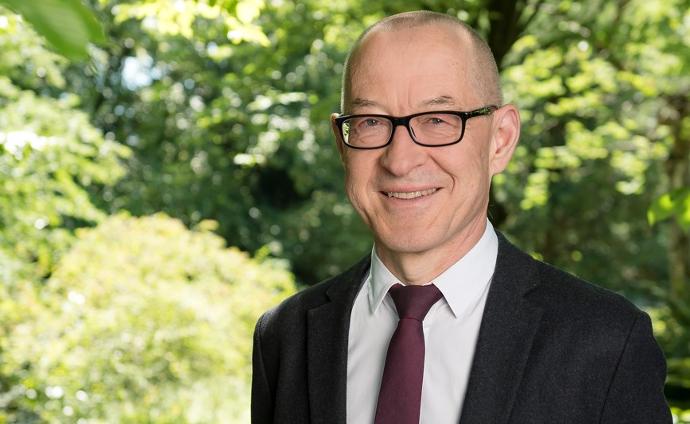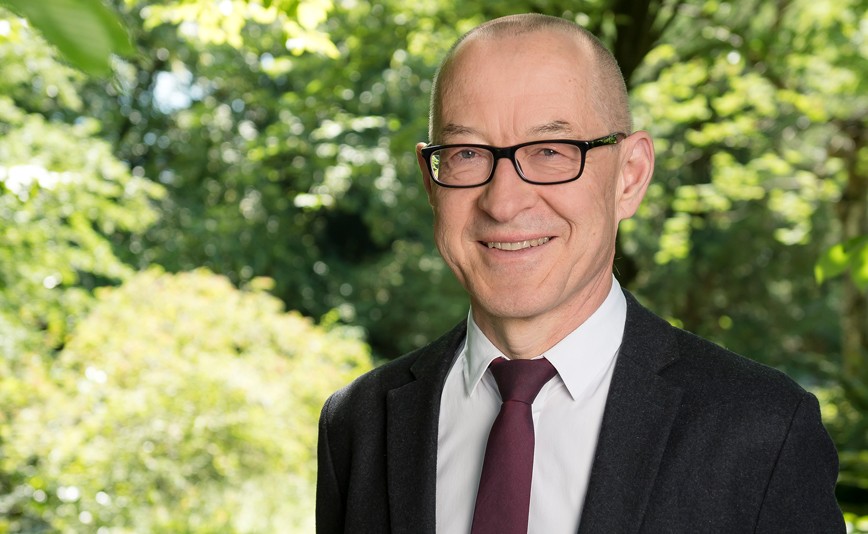 David Bosshart
Rüschlikon, Switzerland
Author, Speaker, Executive Advisor. Dr. David Bosshart was CEO of the GDI Gottlieb Duttweiler Institute for consumption, economic and social studies from 1999 to 2020. Since 2020 he has been President of the Gottlieb and Adele Duttweiler Foundation.

Guide: Zurich Restaurant Study Tour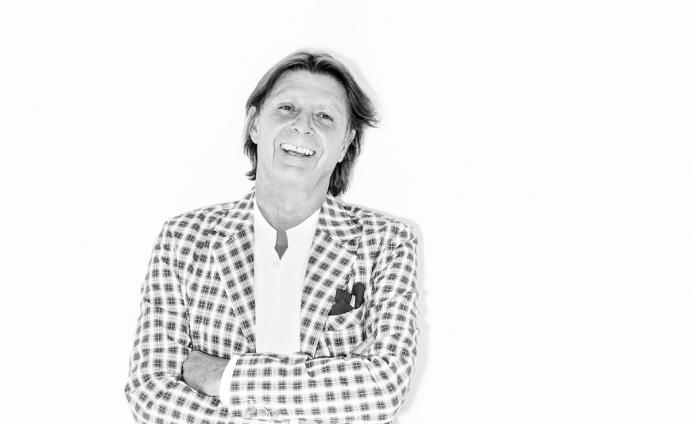 Peter Kern

Zurich, Switzerland

Certified architect, interior and product designer. He designs restaurants, bars, hotels, retail stores etc. and also has a broad experience in renovating and restoration in gold premises at home and abroad.

Monday, 23 September 2019: Pre-Conference Day
Study Tour and Get-together
11.00
Study Tour – Best of Zurich with tastings
Zurich MBB (Main station – Bahnhofstrasse – Bellevue)
For first-time participants
Tour: Peter Kern
There's plenty to discover in and around the largest main station in Switzerland, the lower Bahnhofstrasse and the highlights of Bellevue. Peter knows this town like his own courtyard.
---
From 20.00
Globus am Bellevue, Theaterstrasse 12, 8001 Zürich, Telefon: +41 58 578 67 67
Tuesday, 24 September 2019: 1st day
10.00
Public transfers/Coffee & co.
---
11.00
Gretel Weiss & David Bosshart
Welcome & Intro on behalf of the Organizers
David Bosshart, GDI Gottlieb Duttweiler Institute
Success in a World of Growing Populism, Alarmism, and Distrust
| Why We Need Both Smarter Research-Driven Technologies and Emotional Human Moments to Survive
| Creating the Multi-Polar Future – Asia, Africa, Europe, the USA?
Gretel Weiss, FoodService Europe & ME
Europe's Top 100 Restaurant Operators
| New Ranking and Analysis
| Fresh Tastes, Hot Brands, Breakthrough Trends
---
12.20
Lunch
---
13.30
Mario Federico, McDonald's Italy
New Growth for THE Global Brand in Mature Markets
| McDonald's Italy Sets the Pace
| Building Frequency and Loyalty
Jitse Groen, Takeaway.com
Disrupting the Disruption in Food Delivery
| Who Defines Convenience?
| The Battle for Dominance over the "Last Mile"
---
14.30
Break
---
15.00
Christophe Cuvillier, Unibail-Rodamco-Westfield
A Conversation on the Future of Retail with Mario C. Bauer
| Restaurants, Brands & Shopping in the Year 2025
| How Restaurants Integrate into Tomorrow's Retail Space
Daniel Schunk, University of Mainz
Skills and Competence in Decision Making   
| Changing as We Age
| New Insights on the Psychology of Behavioural Economics   
---
16.10
Break
---
16.40
Hot Concepts on Stage
Victor Lugger, Big Mamma, Paris/France
| Big Dreams
| Big Restaurants
| Big Future
Carles Tejedor, Oilmotion, Barcelona/Spain 
| The  Engineering of Gastronomy and Science
| A Design Cook Rediscovers the Ancient Olive
---
19.00
Two Decades Together!
A Special Celebration for Our 20th Anniversary at Samigo, Mythenquai 59, 8002 Zürich, www.samigo.ch
---
23.00
Return to Hotels
Return to City/Night Cap at Quaglinos/Hotel Europe,
 Dufourstrasse 4, 8008 Zürich, www.quaglinos.ch

(walking distance to hotels)
Wednesday, 25 September 2019: 2nd day
08.00
Public transfers/Coffee & co.
---
09.00
Henning Beck, Neuro | Science | Entertainment
Unlocking the Human Brain
| The Creative Mind Meets the Algorithmic Machine
| Melding HI (Human Intelligence) with AI (Artificial Intelligence)
Ali Knapp, Wisetail
Turning your Employees into Knowledge Ambassadors
| Putting Customized Learning Programs Out Front
| Being Smarter to Become Better
---
10.30
Break
---
11.00
Dialogue with Educational Partners
| Equipment: Spotting Market Trends
| Becoming Partners in Profitability
Fyodor Ovchinnikov, Dodo Pizza
Growing Against All Odds
| Using Consumer Focused Technology
| Building Radical Transparency
Francesco De Mojana, Buono Ventures
Investing in Emerging Businesses
| What Do I Look For?
| Execution, Digitalisation, International Growth
---
12.20
Break
---
12.50
Aaron Allen, Aaron Allen & Associates
Staying Ahead of International Restaurant Trends
| How Big Data Favours Big Corporations
| Who Owns, Who Drives, Who Creates The New Market of Ideas
Christopher C. Muller, Boston University
The Road Ahead
Final Conclusions
---
14.00
Lunch & Goodbye Drink
---
15.00
End of Conference
Bus Service to the Airport Zurich


Conference language
English
The three partners/hosts
FoodService Europe & Middle East
Leading B2B magazine for the multinational restaurant industry, published by dfv media group in Frankfurt/Germany. The company owns over 90 titles (including "Lebensmittel Zeitung") covering 12 sectors with a focus on food and foodservice.
Gretel Weiss, Publisher
FoodService Europe & Middle East
Phone +49 69 75 95 15 11
Email: gretel.weiss@dfv.de
www.food-service-europe.com
Boston University School of Hospitality
One of the very few hospitality management programs located in highly selective private universities in the USA. The School offers a comprehensive four-year baccalaureate degree, customized executive education courses and conducts applied research for the entire range of hospitality segments.
Chris Muller, Prof.
Boston University School of Hospitality
Administration Phone: +1 617 353 0932
Email: cmuller@bu.edu
www.bu.edu/hospitality 
GDI Gottlieb Duttweiler Institute
The European Institute for Economic and Social Studies is focusing on retailing and the service industry. Main activities: congresses, seminars, consumer and management research. For 50 years the independent and future-oriented institute known as the GDI has been developing and providing knowledge and innovative solutions.
David Bosshart, CEO
Phone: +41 44 724 62 01
Email: david.bosshart@gdi.ch
www.gdi.ch
Changes in the program
The program is subject to change. Should the event fail to take place, fees will be refunded. Further claims are ruled out.
Cancellation
Cancellations must reach us by 25 August 2019. After this deadline and until 5 whole working days prior tho the beginning of the conference, participants will be chrged 75% of the fee. The full amount is charged for cancellations thereafter. Naturally, a substitute participant will be welcome.
Hotel accommodations If you wish to book a hotel please use the link below. www.zuerich.com/en/visit/19th-european-food-service-summit
Transport
Lake Side can be reached from Zurich main station by tram no. 4, stop Fröhlichstrasse, 5 minutes-walk to the venue. From the airport, take S6 or S16 train, stop Tiefenbrunnen, 5 minutes-walk to the venue. Hotel guests: please ask your reception.
Voucher We will send you a voucher for free transport within Zurich city. Voucher is valid all 3 days.
Accommodation
Allgemeine Geschäftsbedingungen (AGB)
Allgemeine Geschäftsbedingungen (PDF)

Conference
Restaurant companies: CHF 2210 (instead of 2600, early-bird price valid until 14 July 2019)
Suppliers/Consultants CHF 3180 (instead of 3750, early-bird price valid until 14 July 2019)
Price: All fees have to be paid in advance. Participants registering less than three weeks before the event can pay by credit card only. Includes documentation, extensive download area, all meals, refreshments, transfers, get-together and dinner party (VAT incl.).
Study Tour
CHF 550

About the European Foodservice Summit
The Summit is the number one European platform for the restaurant industry. Issues that are discussed are trendsetting and on tomorrow's agenda. Together with Boston University and FoodsService Europe & Middle East, the GDI has created a think tank to analyze the most important changes in the industry as well as an annual forum that takes place in September each year. Participants are industry leaders who shape the European restaurant landscape for the future.
19th European Foodservice Summit

Innovative Restaurants, Thriving Cities, and Human Happiness

Vorherig
Nächste
Date & Time
Tuesday
September 24, 2019
Start -
10:00 AM
Wednesday
September 25, 2019
End -
3:00 PM
Europe/Zurich
Location
Bellerivestrasse 170
8008 Zürich
Switzerland
Directions
ContaCt
GDI Gottlieb Duttweiler Institute, Aline Baumann