​
14th European Trend Day
Super You: The Growing Self-Optimisation Market
Super You: The Growing Self-Optimisation Market

Picture: © Cary Wolinsky
Yoga, chia, Fitbit – the self-optimisation business is booming, from no-tech and low-tech to high-tech. Wellness has an annual turnover of almost USD 4,000 bn. We're perfecting our nutrition and digestion, caring for wrinkles and muscles, flying halfway around the world for wellness courses. Trendsetters are experimenting with ayahuasca and LSD microdosing, and Elon Musk is researching a brain-machine interface.
There's no end in sight for the boom. People want to transcend themselves. Once basic needs are met, self-optimisation becomes a raison d'être and happiness an obligation. Self-promotion is compulsory in the era of Instagram and selfies. Appearance becomes reputation; status makes us happy. The only limit placed on our transformation is our own imagination.
What new self-improvement products await us?
Will brain hacking make us superhuman?
Health, nutrition, beauty, tourism: which industries will profit most?
What impact does self-optimisation have on the working world?
What are the societal consequences of the pressure for perfection?
We'll discuss answers to these and many more questions at the 14th European Trend Day.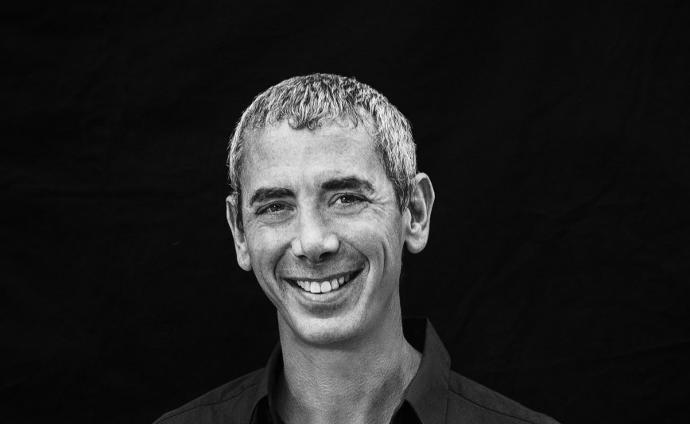 Steven Kotler
USA

Author, award-winning journalist and Co-Founder and Director for Research of the Flow Genome Project. He is one of the world's leading experts on ultimate human performance and lectures to companies such as Google, JP Morgan and Omnicon Media. Author of "Stealing Fire" and the New York Times bestseller "The Rise of Superman".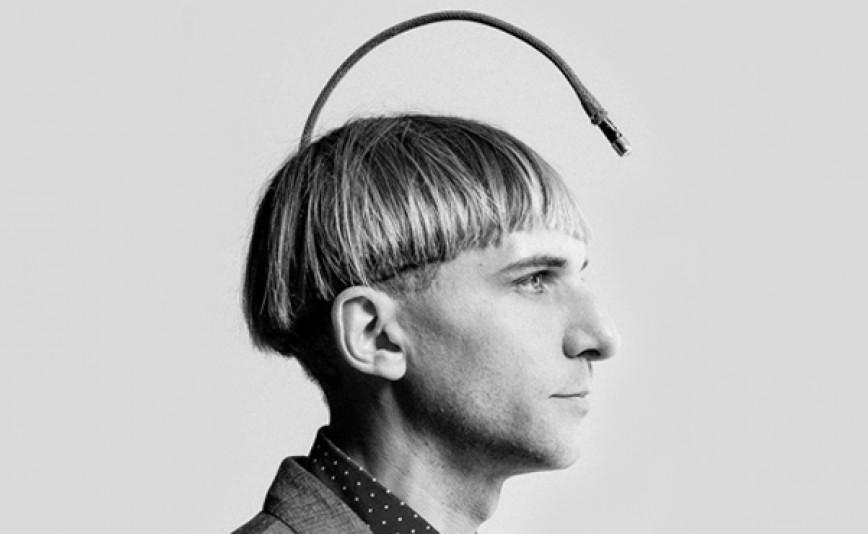 Neil Harbisson
Spain
Contemporary artist focusing on cyborgism, co-founder of the Cyborg Foundation and best known for having an antenna implanted in his skull. His artwork investigates the relationship between colour and sound and examines the boundaries of human perception. He is the first human being officially recognised as a cyborg by a government.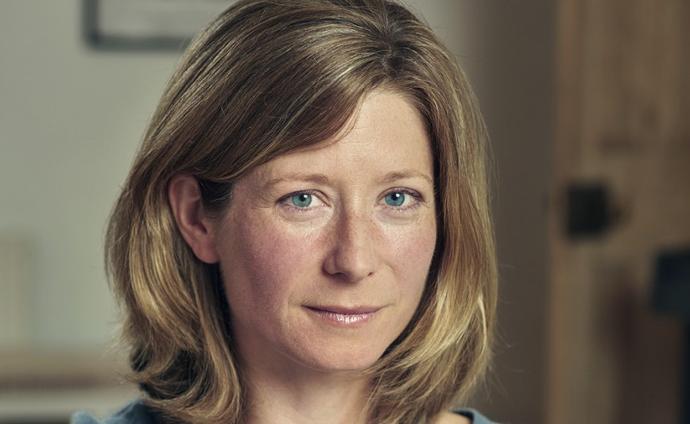 Jo Marchant
Great Britain
Award-winning science journalist with a PhD in medical microbiology and author of the New York Times Best Seller "Cure: A Journey into the Science of Mind over Body". As Former senior editor at New Scientist and Nature, Marchant has written on topics from the future of genetic engineering to underwater archaeology.<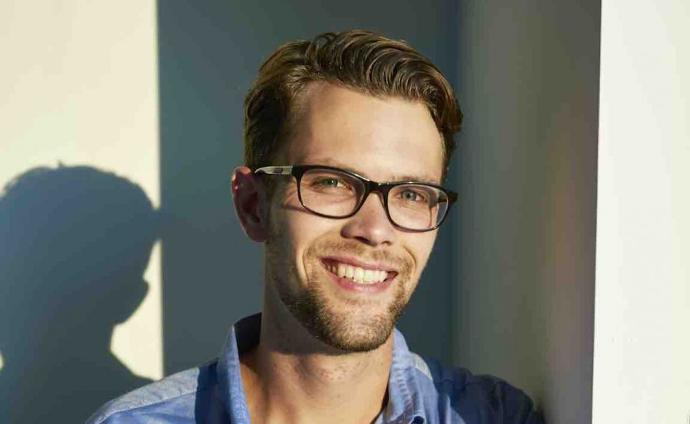 Paul Austin
USA

Founder of The Third Wave, an online platform to educate people about the intersection of science, self-optimization, and psychedelics. Austin is a world-traveling entrepreneur with extensive experience in building online audiences and has focused much of his public efforts on the relevance of micro-dosing to a changing business world.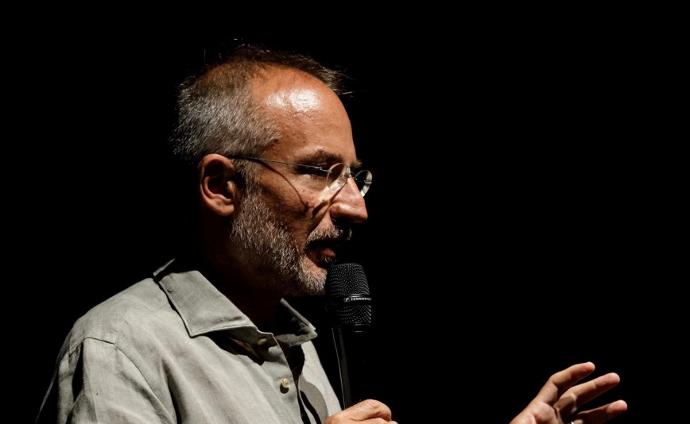 Stefano Mancuso
Italy

Internationally renowned plant scientist, professor of plant physiology and behavior and head of the International Laboratory of Plant Neurobiology at the University of Florence. Founding member of the International Society for Plant Signaling and Behavior and author of Spiegel Best Seller "Brilliant Green: The Surprising History and Science of Plant Intelligence". His latest book is "Plant Revolution".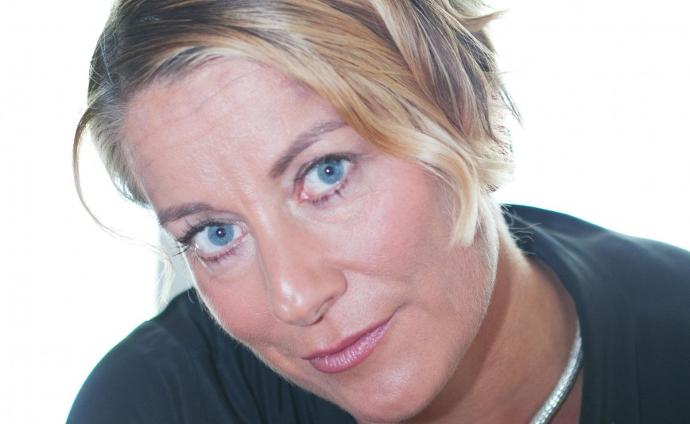 Anna Bjurstam
Sweden

Vice president of Six Senses Spas at Six Senses Hotels Resorts Spas. Co-founder of the wellness consulting company Raison d'Etre, which developed spa brands for hotel chains such as Taj Hotels Resorts, Kempinski Hotels and Capella Hotels. Strategic Advisor Pegasus Capital Advisors. Bjurstam is a also a founding board member of the Global Spa Summit.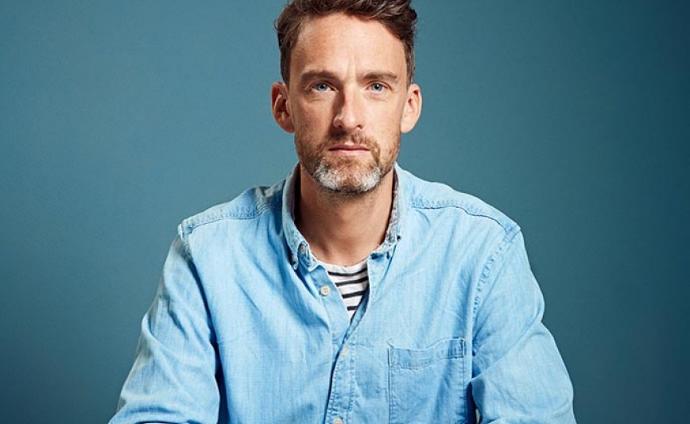 Will Storr
Great Britain

Award winning writer, journalist and photographer. His features have appeared in various publications, including Guardian Weekend, The Times Magazine, Observer Magazine, and GQ. Storr has been named New Journalist of the Year and Feature Writer of the Year. His latest book "Selfie" discusses our self-obsession.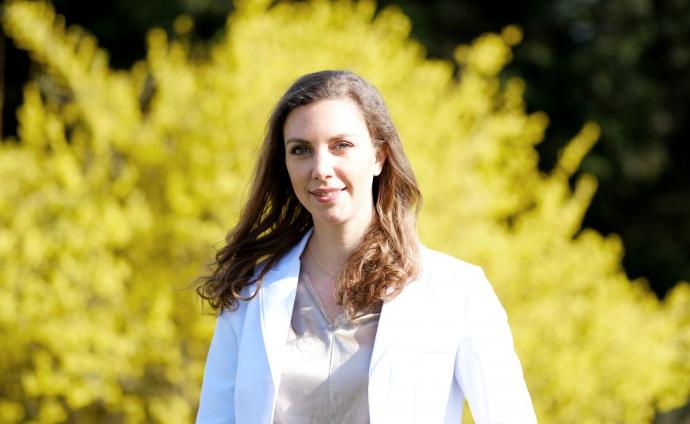 Verena Buchinger-Kähler
Germany

Senior physician and associate of the Buchinger Klinik in Bad Pyrmont. The plastic surgeon continues the tradition of Buchinger therapeutic fasting in the 4th family generation and focuses on the principles of mind-body medicine: self-efficacy and attentiveness.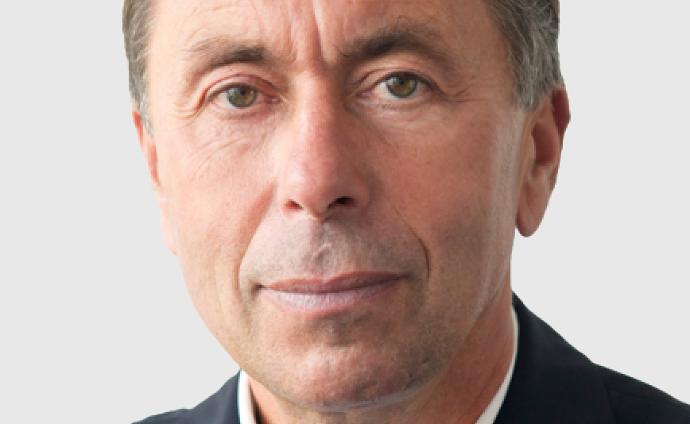 Norbert Bolz
Germany

Professor of Media Studies at the Technical University of Berlin, zeitgeistphilosopher and trend analyst. Bolz is an important thinker on cultural development and author of numerous publications on media, marketing and communication.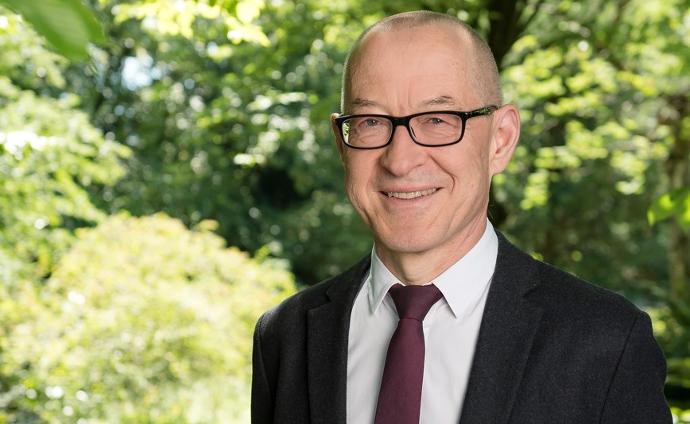 David Bosshart

Switzerland

Dr. David Bosshart was CEO of the GDI Gottlieb Duttweiler Institute for consumption, economic and social studies from 1999 to 2020. Since 2020 he has been President of the G. and A. Duttweiler Foundation.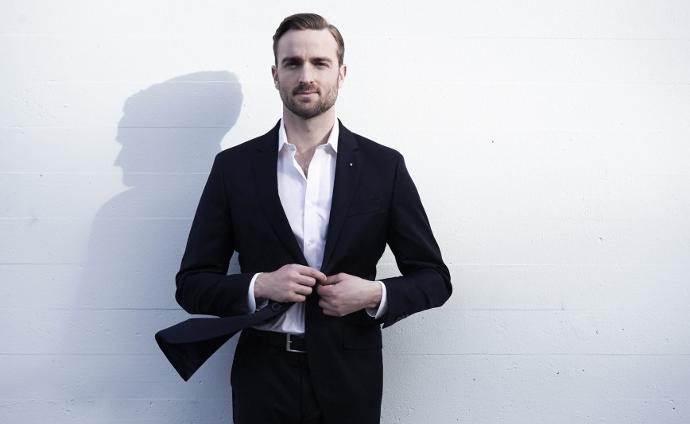 Julian Thorner
Switzerland
Moderator. Until 2015 Thorner hosted his daily news show "Noiz" on the youth channel Joiz. From 2016 until 2022, Thorner could be listened to on Radio SRF 3 in his own show "De Samstig – mitem Julian Thorner".
08.30
Welcome Coffee
---
09.00
David Bosshart (CH), CEO, GDI Gottlieb Duttweiler Institute
Super You: The Growing Self-Optimisation Market

Steven Kotler (US), Co-Founder and Director for Research, Flow Genome Project, author of «Stealing Fire»
In the Flow: Hacking the Brain for Ultimate Performance
---
10.30
Break
---
11.00
Paul Austin (US), Founder, The Third Wave
Microdosing: Integrating Psychedelics into Modern Life
Neil Harbisson (UK), artist and cyborg activist
Becoming Cyborgs: A New Age for Our Species
---
12.15
Networking Lunch
---
13.45
Jo Marchant (UK), microbiologist and award-winning science journalist
Mind over Body: How Beliefs Shape Health
Anna Bjurstam (SE, TH), Vice-President, Six Senses Spas, Six Senses Hotels Resorts Spas
Wellness: How Science and Technology Are Changing the Industry
Dr. Verena Buchinger-Kähler (DE), Director, Clinic Dr. Buchinger
The Cult of Abstinence: Why Fasting is Booming
Conversation with Anna Bjurstam and Verena Buchinger-Kähler
When Science Meets Romance: The Future of the Wellness Industry
---
15.15
Break
---
15.45
Stefano Mancuso (IT), Professor and Lead, International Laboratory for Plant Neurobiology, University of Florence
True Aliens: How Plants Think and Behave
Will Storr (UK), award-winning journalist and novelist
Selfie: Why We Are So Self-Obsessed
Norbert Bolz (DE), Professor of Media Studies, Technical University, Berlin
The New Goal in Life: From a Good Life to the Pursuit of Happiness
---
17.30
Networking Apéro


Date
14 March 2018
Sprache
Deutsch/Englisch (Simultanübersetzung)
Programmänderungen
Änderungen bleiben vorbehalten. Sollte ein Anlass nicht stattfinden, wird die Teilnahmegebühr zurückerstattet. Weitere Ansprüche können nicht geltend gemacht werden.
If you are unable to attend, please let us have your cancellation in writing. The fee will be reimbursed on cancellation thirty or more days before the event. After this term and until five full working days prior to the event we will charge 75% of the fee. In the event of later cancellations we will charge the full participation fee. Substitute participants welcome.
To benefit from special rates, please use the following email adresses and refer to the following code: ETD2018
Hotel Sedartis, Thalwil: info@sedartis.ch
Hotel Belvoir, Rüschlikon: info@hotel-belvoir.ch
There will be a free shuttle bus service between the GDI and the Hotel Sedartis Thalwil and Thalwil train station.
GDI Gottlieb Duttweiler Institute
Langhaldenstrasse 21
8803 Rüschlikon
SCHWEIZ
Full price: 1200 CHF
20 % early bird rebate until 22 December 2017: 960 CHF
10 % early bird rebate until 2 February 2018: 1080 CHF
Price for startups: 390 CHF (Request for voucher code: etd(at)gdi.ch)
The conference fee includes all food and beverages. Participants registering less than two weeks before the event can pay by credit card only.
​
​
Interview with Jo Marchant
Interview with Steven Kotler
Interview with Stefano Mancuso
Über den Europäischen Trendtag
Der Europäische Trendtag ist eine Konferenz zu Digitalisierung und Gesellschaft. Mit wechselndem Fokus-Thema werden technologische Innovationen und ihre Auswirkungen auf Wirtschaft und Gesellschaft diskutiert. Die Referenten erkunden neue Möglichkeitsräume des heute noch Undenkbaren und Unvorstellbaren. Teilnehmende sind Führungskräfte aus Marketing, Handel und Beratung sowie Unternehmer, Akademiker und Journalisten von Qualitätsmedien.
17. Europäischer Trendtag

Die Zukunft der Begegnung: Wie wir uns morgen treffen werden
Vorherig
Nächste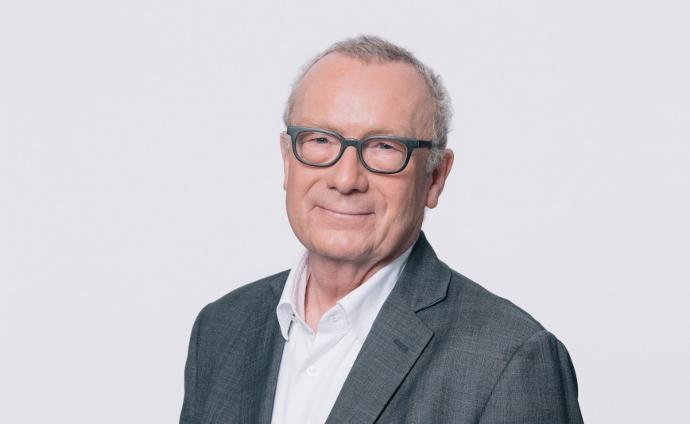 Peter Wippermann
Gründer des Trendbüros in Hamburg. Wippermann war Professor für Kommunikationsdesign an der Folkwang Universität der Künste, Essen, Spezialist für trendgestützte Markenführung und ist Autor zahlreicher Publikationen.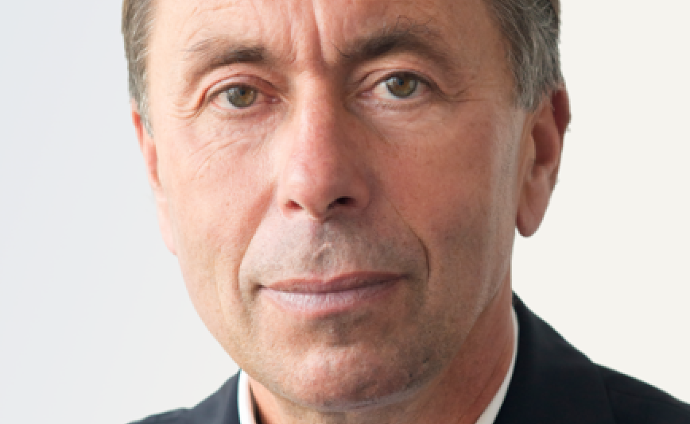 Norbert Bolz
Professor für Medienwissenschaft an der Technischen Universität Berlin, Zeitgeistphilosoph und Trendanalytiker. Bolz ist ein wichtiger Denker über die kulturelle Entwicklung und Autor zahlreicher Publikationen zu Medien, Marketing und Kommunikation.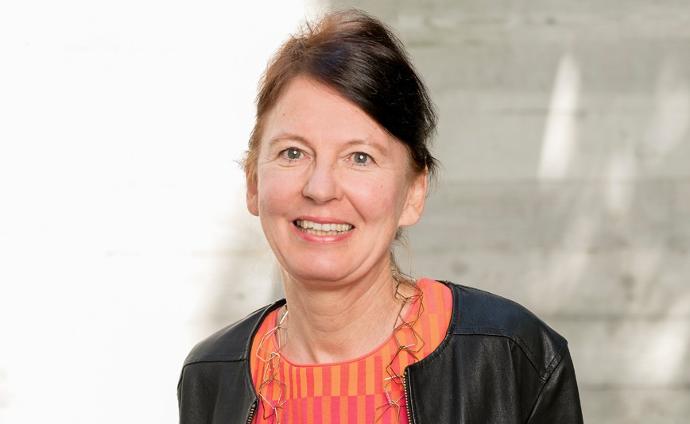 Karin Frick
Karin Frick ist Leiterin Research und Mitglied der Geschäftsleitung. Die Ökonomin analysiert Trends und Gegentrends in Wirtschaft, Gesellschaft und Konsum und referiert zu diesen Themen regelmässig auf Tagungen und Kongressen.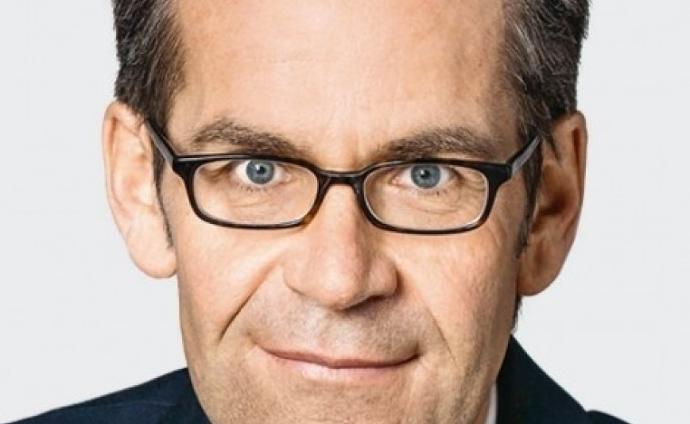 Dominique von Matt
Gründer und Präsident des Verwaltungsrates der Kommunikationsagentur Jung von Matt/Limmat. Von Matt ist Honorarprofessor für Betriebswirtschaftslehre der Universität St. Gallen.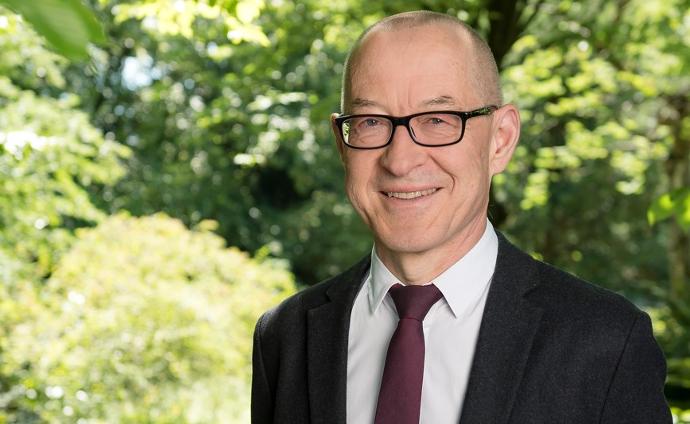 David Bosshart
Dr. David Bosshart war von 1999 bis 2020 CEO des Gottlieb Duttweiler Instituts in Rüschlikon, Zürich. Seit 2020 ist er Präsident der G. und A. Duttweiler-Stiftung.
Date & Time
Wednesday
March 14, 2018
9:00 AM
5:00 PM
Europe/Zurich
Location
GDI Gottlieb Duttweiler Institute
Langhaldenstrasse 21
8803 Rüschlikon
Switzerland
Directions
ContaCt
GDI Gottlieb Duttweiler Institute, Sabrina Ott