Find out about the latest trends in retail, food and health and use them for your innovations!

The unique GDI Innovation Community around Retail, Food and Health
Your advantages as a subscriber to the GDI Innovation Hub:
Exclusive GDI content from our experts and network partners (studies, papers, interviews, podcasts, commentaries)
Access to new innovation feeds daily
Ability to group innovation feeds into personal searches
35% discount on one GDI conference of your choice per year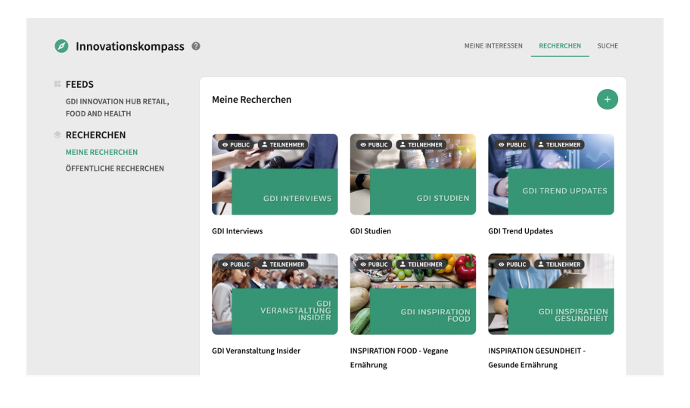 Here you will find innovation, inspiration and the latest insights
The GDI Inno-Hub integrates smart tools that simplify your work and make it easier for you and your company to identify challenges & develop solutions.
As a member of the GDI Innovation Hub, you give yourself and your company a knowledge edge.
Become part of an innovation community that knows the latest products, technologies, startups and trends in the industry. Use this information to stay up-to-date and develop new ideas and products.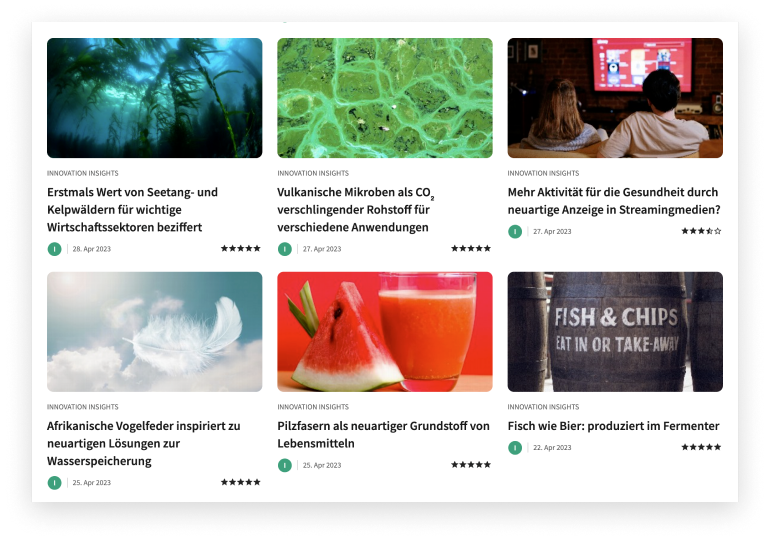 Trends and innovations
Discover the latest trends, innovations, technologies and start-ups. Don't miss out on the latest trends in retail, food and health. Access thousands of curated innovation examples from around the world.
Studies, events, interviews
Find out about the latest developments. Get access to future studies, interviews, trend updates, conferences and more at the GDI Innovation Hub.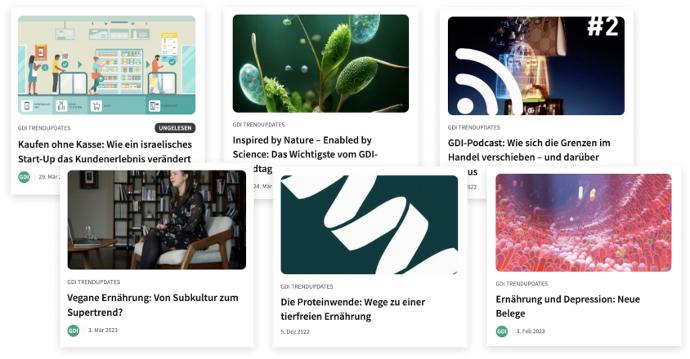 Sign up now for the GDI Innovation Hub

With our Early Bird offer you benefit from 25% on your access to thousands of innovations and trends. Register by December 31, 2023 to benefit from the offer price of 900€ plus VAT. From January 1, 2024, the regular price (1,200€ plus VAT) will apply.
Two simple steps to join the hub:
1. Create an INNO-VERSE account
2. Join the GDI Innovation Hub
Do you have questions about the GDI Innovation Hub or the registration process?
We are happy to provide information, please contact us via mail (info@gdi.ch) oder rufen Sie uns an: +41 79 430 6660.
With the know-how of the GDI and the software and content platform INNO-VERSE, a unique innovation community is created.