In 1990 the Gottlieb Duttweiler Prize was presented to President Václav Havel of Czechoslovakia here in Rüschlikon. On that occasion this room was named after him.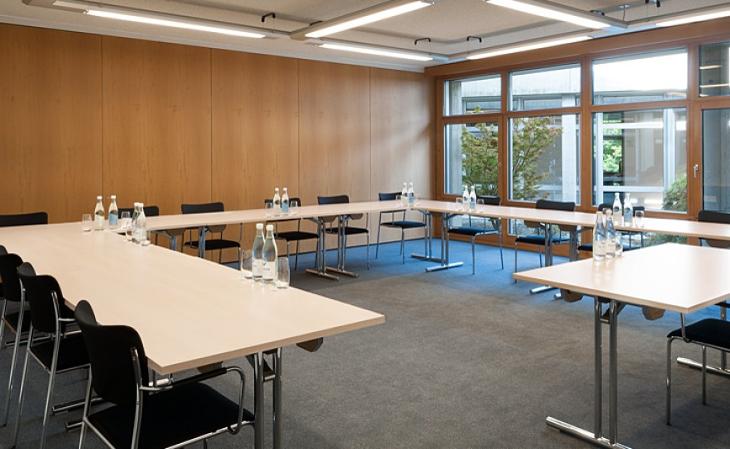 Block table: 14 Persons
U-shape: 16 Persons
Seminar: 18 Persons
Concert: 32 Persons
Size: 56m2
Length: 7.60m
Width: 7.40m
Height: 2.60m
WOULD YOU LIKE TO RENT THIS ROOM?