​
European Foodservice Summit 2022
Time to act: Getting ahead of the transformation – Think Tank and Congress for the Restaurant Industry, 20 – 22 September 2022
Time to Act!
Getting ahead of the transformation
Tech Trends. Labour. Market Movements.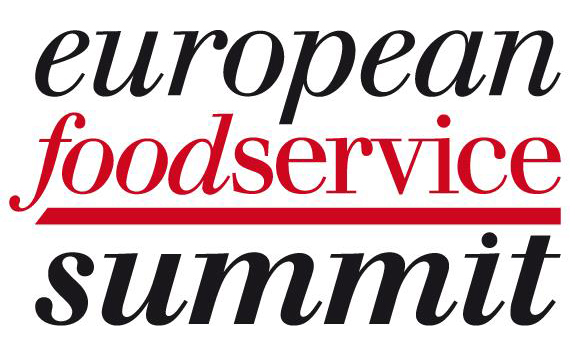 The Summit is the number one European platform for the restaurant industry.
Have a look at 20 years European Foodservice Summit: an overview. 

The foodservice market is on the move. On many levels, transformation processes are emerging that will have a lasting impact and change our industry. This year's European Foodservice Summit is all about these transformations:
Innovative, digital solutions that optimize processes along the entire value chain for guests and operators
Foodtech, the fusion of food industry and technology that promises ecologically sustainable culinary enjoyment
Business challenges such as staff shortages, inflation and product shortages
Market shifts due to foodservice market consolidation and increased competition for share of stomach
The trending topics of sustainability and vegan nutrition
Objective
Issues we discuss are trendsetting and on tomorrow's agenda. Together we have created a think tank to analyze the most important changes in the industry as well as an annual forum where we may all share our thoughts on a regular basis. The people who join us are the industry leaders who shape the European restaurant landscape for the future.
Participants
Main players (entrepreneurs/senior management) of the multi-unit restaurant and catering industry as well as suppliers and consultants. For suppliers and consultants a limited number of seats is available. There is a maximum of 250 participants to keep the atmosphere intimate. Become a part of this outstanding community and help create a strong Pan-European network!
The past European Foodservice Summits (2000-2021) have been very successful. Every year this major platform for main players in the European away-from-home market has attracted more than 200 senior foodservice executives from 20+ nations.
This years' Summit will take place at the Lake Side, Zurich.
The programme is being updated continuously.
GET-TOGETHER – Pre-Conference Day
Tuesday, 20 September 2022, from 20.00

Restaurant & Bar Razzia, Seefeldstrasse 82, 8808 Zürich 
---
CONFERENCE DAY 1

Wednesday, 21 September 2022
10.00 
Transfer | Coffee & Co.
11.00
Welcome
David Bosshart, author, speaker, executive advisor
Soft Power – Smart Power – Hard Power
| Who Will Be Tomorrow's Leaders?
| Will a World of Political Cooperation Move Towards a World of Political Rivalry, Conflict and Separation?

Gretel Weiss, foodservice Europe & Middle East
Europe's Top 99 Restaurant Operators
| New Rankings, New Players, New Analysis
| Who Grew? How Fast? Why?
Katrin Wissmann, foodservice Europe & Middle East
Expert's Vision Board
| Parameters of Success for the Restaurant Industry
| Going Green – Gaining Value
Charly Schillinger, Swing Kitchen
Vegan Entrepreneurship – a Pioneer Story
| Profitable with Protein Alternatives
| How to Turn Meat Lovers Into Avid Plant Eaters
13.00
Lunch break
14.15
Energy booster
David Henkes, Technomic
Pursuing Post-Pandemic Growth
| Insights on Global Chain and Market Developments
| Challenges and Opportunities in a Recovering Foodservice Industry
Vincent Mourre, WhiteSpace Partners
Big Deals: M&A in Post-Covid Europe
| Is the restaurant industry still attractive for investors?
| The big shift from private equity to market consolidation
Karl Brauckmann, Valora
Hungry for Growth
| M&A: Strong Brands, Little Effort?
| Changes & Challenges of Portfolio Diversification
15.45 
Coffee break
16.15
Anton Soulier, Taster
Redefining a 21st century restaurant group
| The era of digital & delivery-only
| Evolving the B2B2C model

Daniel Khachab, Choco
Digital meets Sustainable
| Eradicating food waste with a connected food system
| Driving a more efficient food supply chain all in one place

Claudia Studtmann, Meta
How to Win in a Digital World
| Harnessing a New Customer Journey (tbc)
| Metaverse Hospitality – a Gamechanger? (tbc)
18.00
Apéro, Flying Dinner & Partytime
---
DINNER
21 September 2022, from 18.00
Carlton Restaurant & Bar, Bahnhofstrasse 41, 8001 Zürich

---
CONFERENCE DAY 2
Thursday, 22 September 2022
8.00
Transfer / Coffee & Co.
9.00
Cyrille Filott, Rabobank
Building Resilient Supply Chains in a Fractured World
| Key drivers to rethinking supply chains in food
| Consumer responses to the inevitable higher prices
Lou Cooperhouse, BlueNalu
Food Tech Revolution!
| Global Food Trends, Transformational Technologies and a Sustainable Future
| Insider Insights on All Things Alt-Protein: Cell-Cultured, Fermented, Plant-Based
Matthew Robin, Cultured Meat Innovation Hub, ELSA-Mifroma
Embracing New Foods
| The Responsibility of Driving Alternative Protein Acceptance
| The Business Benefits of Adopting Disruptive Food Solutions

11.00 
Coffee Break
11.30
FSE 2022+, speaker requested
Speech title will be published soon
Thomas Nørøxe, Joe & The Juice
Joining the Joe Movement (tbc)
| A Rebellious Approach to Attracting New Talent (tbc)
| Diversity, Dedication and Opportunity (tbc)

Christina Block, Block Group
Retaining Valuable Employees
| Tradition drives trust
| What it takes to make staff want to stay

Christopher C. Muller, Professor of the Practice of Hospitality Administration
Final Conclusions & the Road Ahead
Sigmar Gabriel, Former Minister of Foreign Affairs and Vice Chancellor, Germany


13.30
Lunch – End of Conference
Conference language
English
Changes to the programme
The programme is subject to change. Should the event fail to take place, fees will be refunded. Further claims are ruled out.
Cancellation
Cancellations must reach us by 25 August 2022. After this deadline and until 5 whole working days prior to the beginning of the conference, participants will be charged 75% of the fee. The full amount is charged for cancellations thereafter. Naturally, a substitute participant will be welcome.
Transport
Lake Side can be reached from Zurich main station by tram no. 4, stop Fröhlichstrasse, 5 minutes-walk to the venue. From the airport, take S6 or S16 train, stop Tiefenbrunnen, 5 minutes-walk to the venue. Hotel guests: please ask your reception.
Voucher
We will send you a voucher for free transport within Zurich city. Voucher is valid all 3 days.
Accommodation
Special rates apply at the following hotels:
Hotel Opera (reservation@meili-selection.ch)
Hotel Felix (info@hotelfelix.ch)

Hotel Seegarten (contact@hotel-seegarten.ch)
Alma Hotel (info@almahotel.ch)
To benefit from special rates, please refer to the code: EFSS22
Lake Side
Bellerivestrasse 170
8008 Zürich
Switzerland
There are only a few limited parking spaces available.
The list of participants will be published one week prior to the event (passwort required).
Pictures will be published here shortly after the Summit.

About the European Foodservice Summit
Date & Time
Tuesday
September 20, 2022
Start -
8:00 PM
Thursday
September 22, 2022
End -
1:30 PM
Europe/Zurich
Kontakt
GDI, Aline Baumann