​
European Foodservice Summit 2022
Time to act: Getting ahead of the transformation – Think Tank and Congress for the Restaurant Industry, 20 – 22 September 2022
Secure your early-bird discount until 15 July!
Time to Act!
Getting ahead of the transformation
Tech Trends. Labour. Market Movements.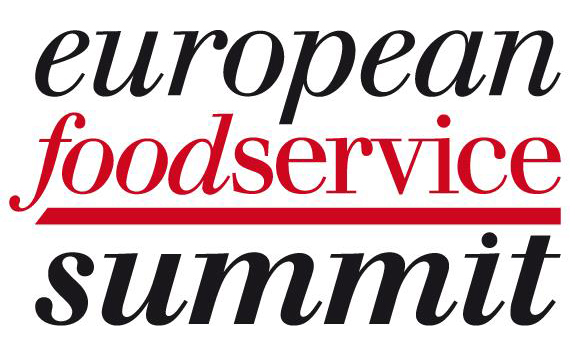 The Summit is the number one European platform for the restaurant industry.
The foodservice market is on the move. On many levels, transformation processes are emerging that will have a lasting impact and change our industry. This year's European Foodservice Summit is all about these transformations:
Innovative, digital solutions that optimize processes along the entire value chain for guests and operators
Foodtech, the fusion of food industry and technology that promises ecologically sustainable culinary enjoyment
Business challenges such as staff shortages, inflation and product shortages
Market shifts due to foodservice market consolidation and increased competition for share of stomach
The trending topics of sustainability and vegan nutrition
Objective
Issues we discuss are trendsetting and on tomorrow's agenda. Together we have created a think tank to analyze the most important changes in the industry as well as an annual forum where we may all share our thoughts on a regular basis. The people who join us are the industry leaders who shape the European restaurant landscape for the future.
Participants
Main players (entrepreneurs/senior management) of the multi-unit restaurant and catering industry as well as suppliers and consultants. For suppliers and consultants a limited number of seats is available. There is a maximum of 250 participants to keep the atmosphere intimate. Become a part of this outstanding community and help create a strong Pan-European network!
The past European Foodservice Summits (2000-2021) have been very successful. Every year this major platform for main players in the European away-from-home market has attracted more than 200 senior foodservice executives from 20+ nations.
This years' Summit will take place at the Lake Side, Zurich.
20 years European Foodservice Summit: am overview. 
Secure your early-bird discount until 15 July!
Speakers
The complete list of speakers will be published shortly.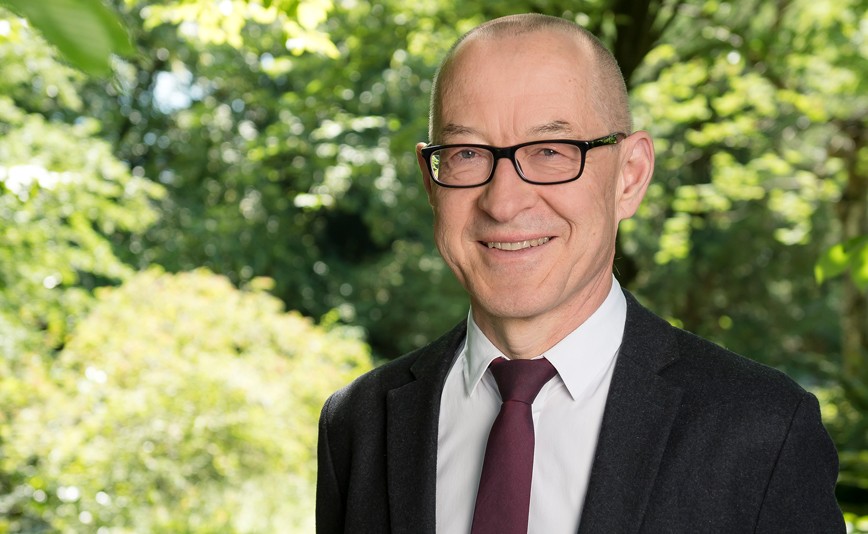 David Bosshart
Rüschlikon, Switzerland

Author, Speaker, Executive Advisor. Dr. David Bosshart was CEO of the GDI Gottlieb Duttweiler Institute for consumption, economic and social studies from 1999 to 2020. Since 2020 he has been President of the Gottlieb and Adele Duttweiler Foundation.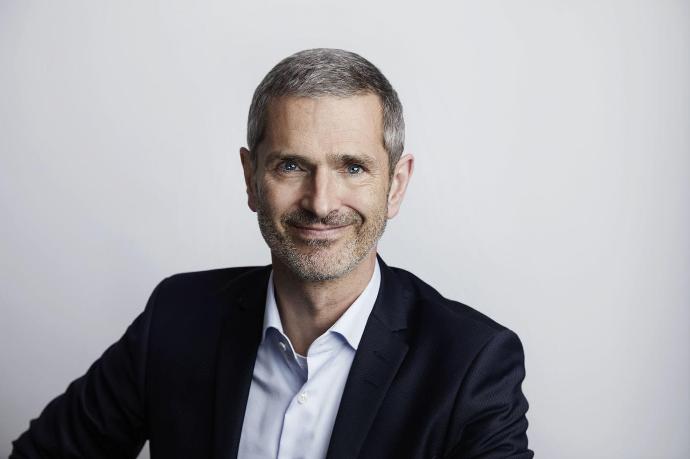 Karl Brauckmann
Essen, Germany

Karl Brauckmann is Managing Director of the Valora business unit Food Service Germany (including Austria and the Netherlands). Having previously worked for Valiant Germany and then managed and successfully sold the family business Behaton, Karl entered the foodservice industry in 2006. His first stop was the fast-growing self-service discount bakery format BackWerk of which Karl became the CEO in 2016. At the end of 2017, BackWerk went to Valora, where Karl took over the then established business unit 'Food Service Germany'. In 2021, the Swiss retail holding company Valora acquired Backfactory, which too was integrated into this business unit, which currently employs approx. 4,000 people in three countries with sales in excess of €400 m. Since 2020 Karl also serves as head of the supervisory Board at PanPek, Zagreb Croatia - Croatias second largest bakery chain.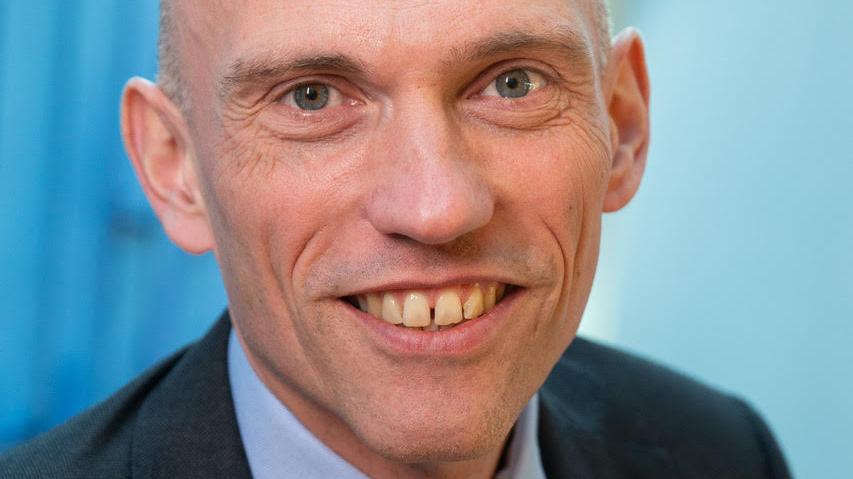 Cyrille Filott
Amsterdam, The Netherlands

Cyrille Filott is global strategist for Consumer Foods, Packaging & Logistics responsible for setting and executing the research agenda for the Consumer Foods and the Packaging & Logistics franchises within Rabobank. Rabobank is a globally leading Food & Agribusiness bank. He and the team publish research that is relevant to food and agribusiness companies worldwide. Next to that Cyrille is the host of the Consumer Foods-to-Go podcast series. Cyrille spends most of his time discussing sector issues with food&agribusiness corporates. He is frequently invited at C-suite meetings to bring insights and to discuss business strategies in food. Also he is a frequent speaker at industry events.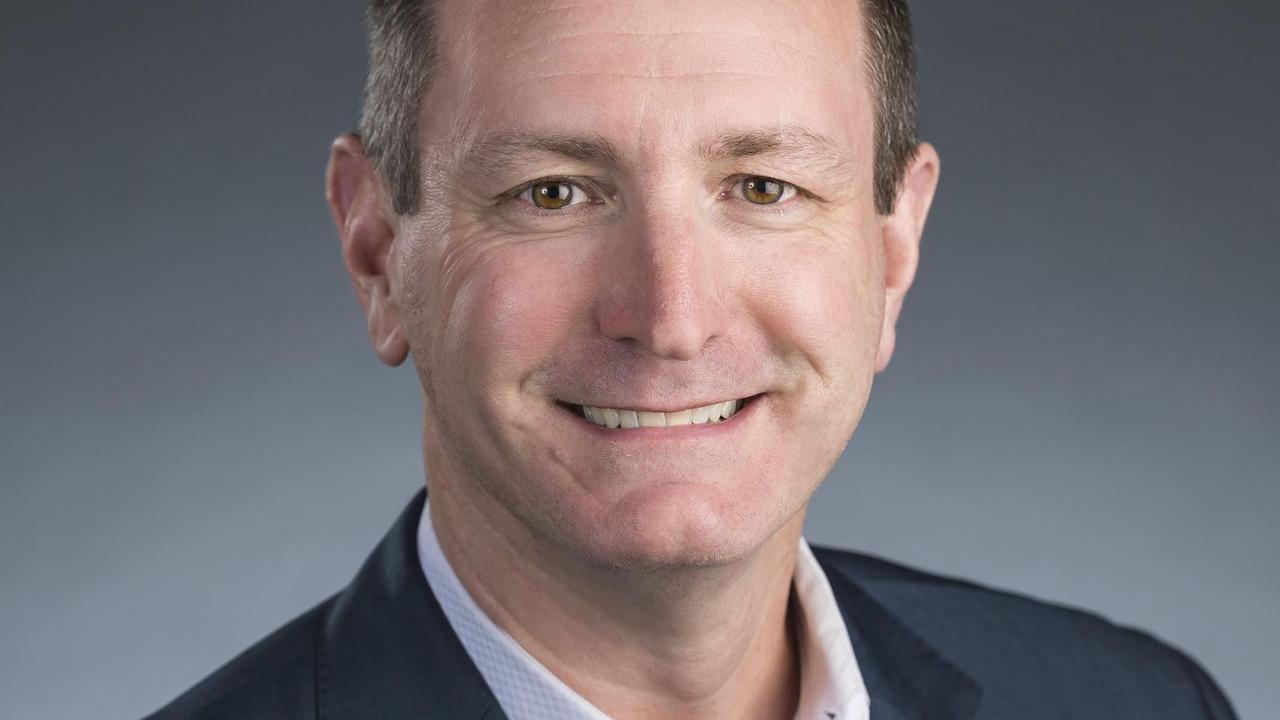 David Henkes
Chicago, USA

David Henkes is a Senior Principal and Head of Strategic Partnerships at Technomic. Since joining the firm in 1996, Dave has conducted and managed a wide variety of engagements across the global foodservice industry and has worked with clients in North and South America, Europe, the Middle East and Asia. He oversees the firm's Beverage Practice and has worked in nearly every vertical within the broader food industry. Before joining Technomic, Dave honed his international food experience working with Nestle Germany in Frankfurt and was employed as a federal investigator in Washington, DC.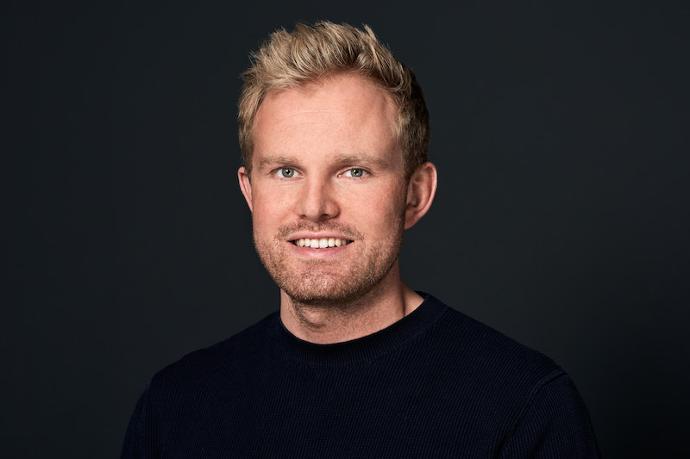 Daniel Khachab
Berlin, Germany

Daniel Khachab is a German-Lebanese tech entrepreneur and the founder and CEO of Choco. Choco is building technology to connect the global food system to solve one of the most pertinent problems in the world – food waste. Choco was founded in 2018, has raised USD 280m to date and the team currently includes 450 members across 7 countries. The company's latest funding round earned it unicorn status just four years after inception.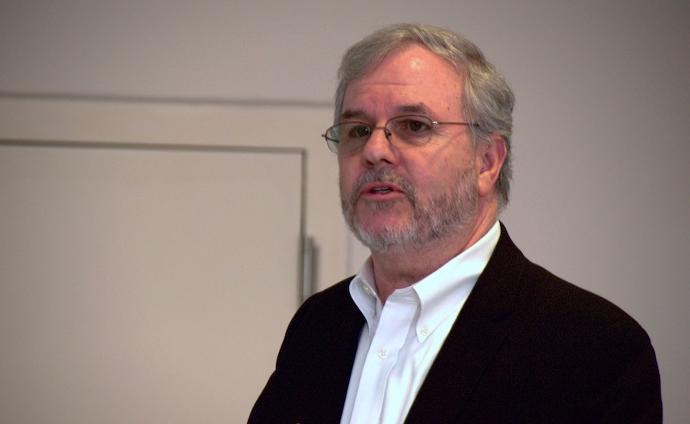 Christopher C. Muller
Boston, USA

Chris Muller is a leading academic expert in the field of restaurant management. His research has focused on multi-unit organizations, development and growth, and the training of multi-unit managers and leaders. He has held positions at Cornell University's School of Hotel Administration, UCF's Rosen College, Boston University, and is currently Courtesy Professor of Executive Education at FIU's Chaplin School of Hospitality.  He is an author and has lectured around the globe.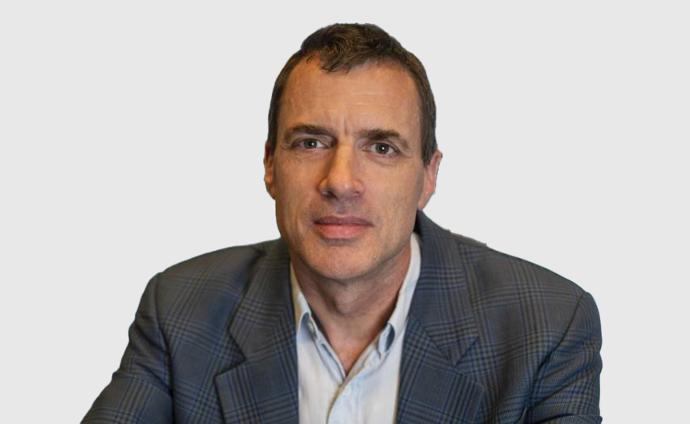 Matthew Robin
Estavayer-le-Lac, Switzerland

CEO of ELSA-Mifroma, a group of six food companies in Migros Industry. Robin has pioneered Migros strategy, investments and activities in the cultured meat area. Educated in England as a chemical engineer, he pursued a career in Switzerland and the USA in the pharmaceutical manufacturing and medtech area, before moving to the food sector.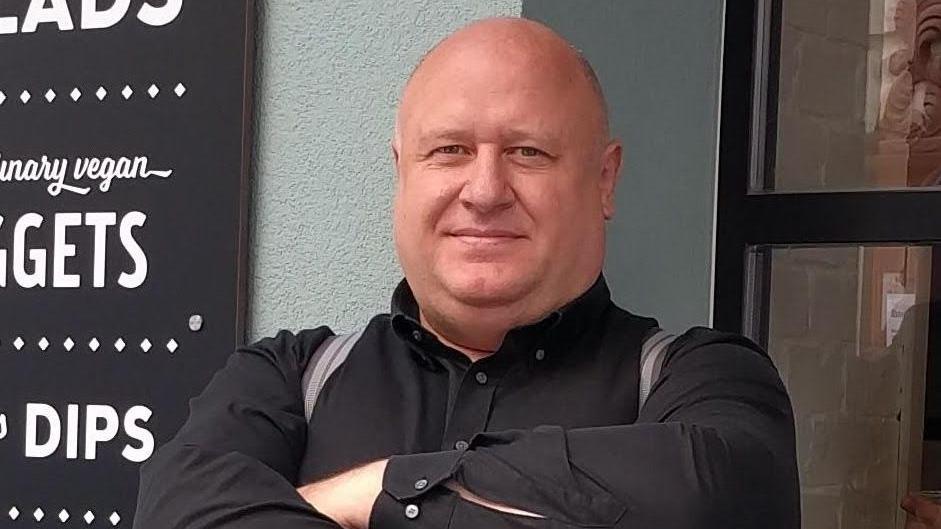 Charly Schillinger
Vienna, Austria

Charly Schillinger is the founder of Swing Kitchen, a vegan Austrian burger chain. The first restaurant opened in January 2015 and due to the great success, the second one followed in the same year. Currently, there are 13 restaurants being operated in the DACH region and for a year now, Swing Kitchen has been the European market leader in vegan system catering in terms of turnover. In order to defend this supremacy, the chain plans to accelerate its expansion and open eight to 12 new stores annually. Originally, Charly was a successful securities analyst and has become a vegan entrepreneur for ethical reasons.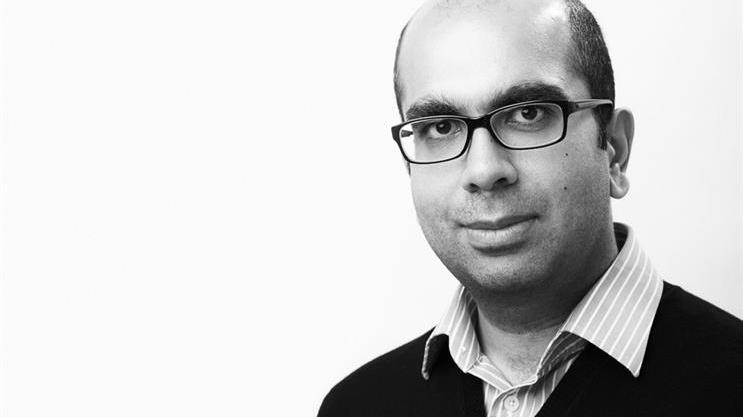 Arslan Sharif
Uxbridge, UK

Arslan Sharif is the Group Digital & Loyalty Director at PizzaExpress, leading the digital and customer transformation since 2021. Prior to this, Arslan spent 4 years at Costa Coffee, part of The Coca-Cola Company, as Global Digital Director leading all digital activities across UK, China, Europe and Middle East markets. Arslan has a strong and successful track record of building high performing teams and delivering consumer-centric transformation in Digital, Marketing, and Commercial roles spanning a 25-year career in Financial Services, Energy & Utilities and Retail Hospitality sectors. At PizzaExpress, Arslan launched their first loyalty program and has significantly grown the customer base to deliver data-driven personalised marketing.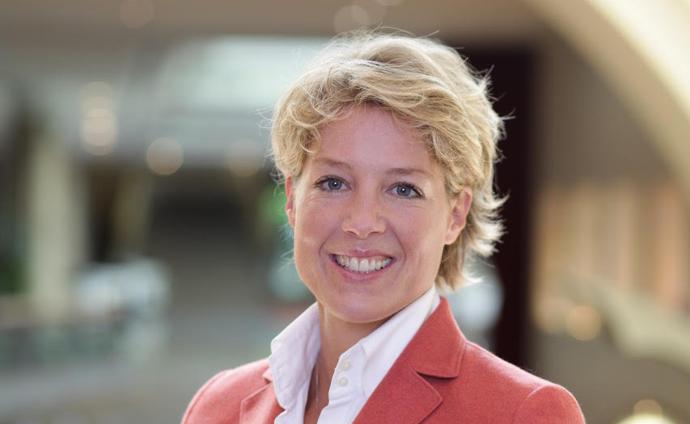 Christina Block

Hamburg, Germany

Christina Block is shareholder and member of the supervisory board of the Block Group. The Block Group is a broadly positioned family-owned company in the food business fields of gastronomy and hotel business, production as well as trade. Together with her two brothers and an extern management board, Christina defines the strategic alignment of the company. Before taking on this position, she founded her own sandwich bistro chain with three locations in Hamburg in 2001. Christina has a degree as a Master of Business Administration of the Edinburgh Business School, she worked on three continents in the hotel industry, completed a traineeship in a 3-star Michelin cuisine in Paris and started her profesional career at the Hotel Bayerischer Hof by completing a classical apprenticeship as a hotel management trainee.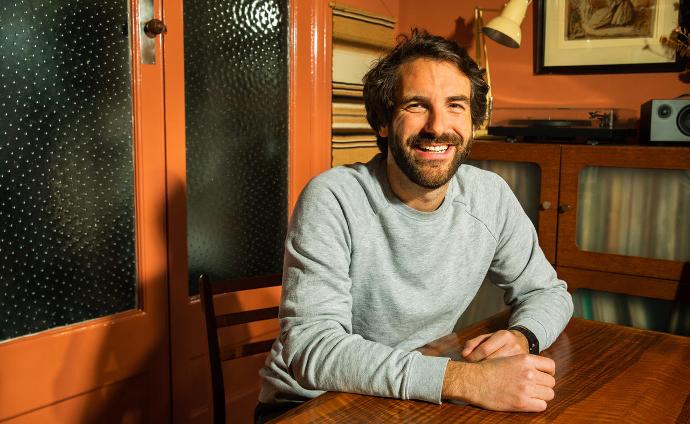 Anton Soulier

London, UK

Anton Soulier is the CEO and Founder of Taster, Europe's leading delivery-first restaurant group. Taster scales through a growing network of franchise kitchen partners who operate Taster's food in 50+ cities across the UK, France, Spain, and Belgium. Anton founded Taster in 2017 after working for Deliveroo, where he was inspired to redefine the taste and experience of delivery food. The company has raised over $50 m to date from investors like Battery Ventures, LocalGlobe, Octopus Ventures, Rakuten, and Heartcore Capital. Taster partners up with influential foodies to create exciting digitally-native delivery brands including Pepe Chicken (in collaboration with celebrity youtuber Fastgoodcuisine), smashed burgers Saucy Buns (with WhatWillyCook), as well as Korean fried chicken Out Fry, Vietnamese street food Mission Saigon, and dirty vegan burger brand A Burgers.
Website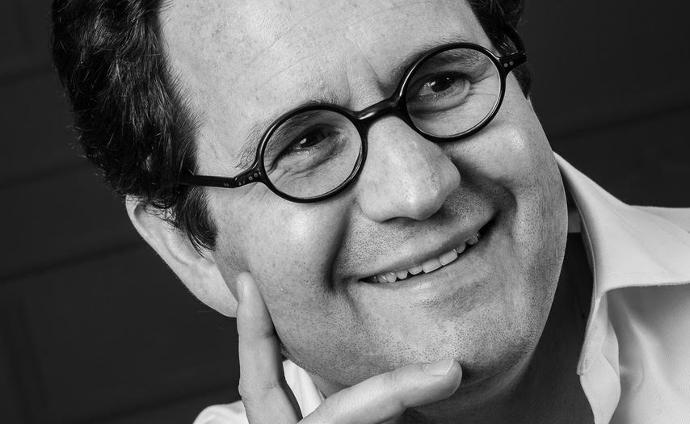 Vincent Mourre

Paris, France

Vincent Mourre is the co-founder and CEO of WhiteSpace Partners. Prior to joining the restaurant industry, Vincent began his career in corporate and investment banking before his passion for food led the way to creating, developing, and managing a number of successful food and beverage groups. With over 20 years' experience as a food service CEO, senior consultant focused on international restaurant group growth and private equity advisor, his extensive operational know how is matched only by his instinctive strategic insight, project-led precision, and financial acumen.

Website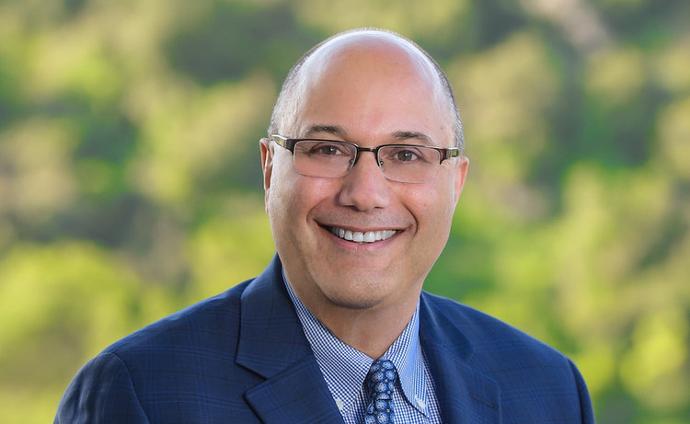 Lou Cooperhouse

San Diego, USA

Lou Cooperhouse is Co-Founder, President and CEO of BlueNalu, a leading provider of cell-cultured seafood. Lou is recognized as a leading global authority in food business innovation and technology commercialization, with extensive leadership experiences throughout his 35+ year career in the food industry.  Most recently, Lou served as CEO of Food Spectrum, LLC, where he provided a broad array of strategic consulting and business management expertise to the food industry. Lou also served as a founder and the Executive Director of the Rutgers University Food Innovation Center (FIC), and led this program for approximately 15 years. With his deep and diverse understanding of the food industry, Lou has spoken at hundreds of conferences throughout his career, specializing in food trends, disruptive technologies, and global best practices in business innovation and incubation.
Website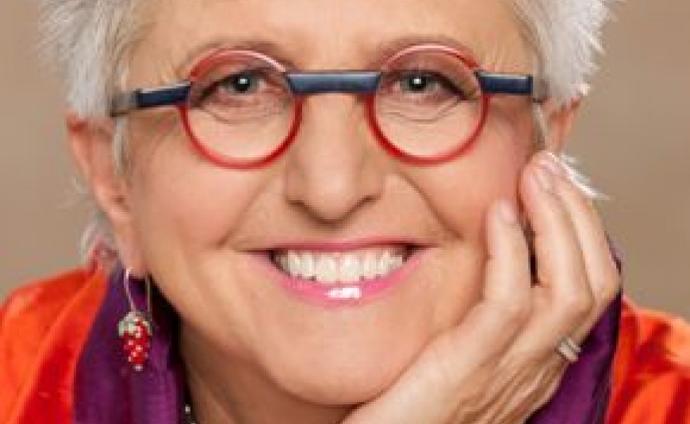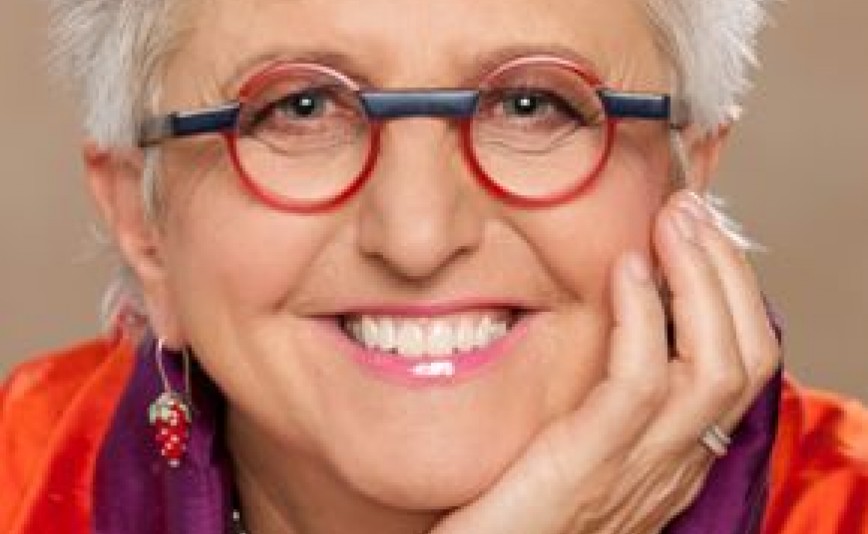 Gretel Weiss
Frankfurt, Germany

Gretel Weiss is co-founder and publisher of the two leading trade magazines – food-service (since 1982) and foodservice Europe & Middle East (since 1998). She is a recognized expert with insider knowledge of the chain-restaurant industry. Her background is farming, university degrees in Nutritional Science and Economics.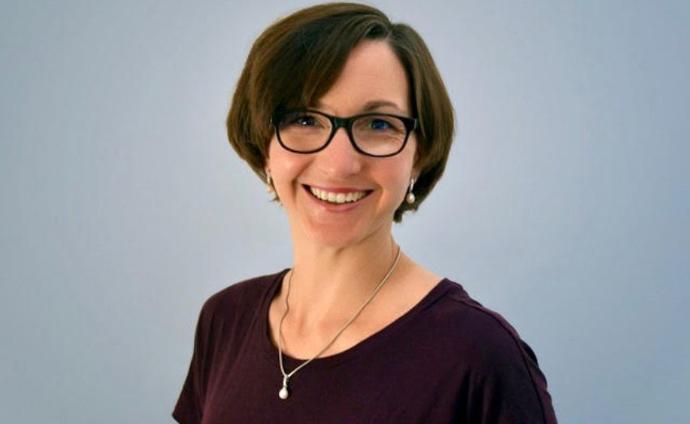 Katrin Wissmann
Frankfurt, Germany

Katrin Wissmann is the Executive Editor of the b2b magazine foodservice Europe & Middle East and a long-standing editor of foodservice. She studied journalism and American Studies in Mainz (Germany), Pamplona (Spain) and in Middlebury, VT, (USA). After gaining initial professional experience in print, radio and television, she joined the editorial teams of foodservice and foodservice Europe & Middle East in 2006. Since October 2018, Katrin Wissmann has been responsible for content planning and coordination of Foodservice Europe & Middle East and was recently named the publication's Executive Editor.
Secure your early-bird discount until 15 July!
Programme
The programme is being updated continuously.
GET-TOGETHER – Pre-Conference Day
Tuesday, 20 September 2022, from 20.00

Restaurant & Bar Razzia, Seefeldstrasse 82, 8808 Zürich 
---
CONFERENCE DAY 1

Wednesday, 21 September 2022
10.00 
Transfer | Coffee & Co.
11.00
Welcome
David Bosshart, author, speaker, executive advisor
Soft Power – Smart Power – Hard Power
Gretel Weiss, foodservice Europe & Middle East
Europe's Top 99 Restaurant Operators
| New Rankings, New Players, New Analysis
| Who Grew? How Fast? Why?
Katrin Wissmann, foodservice Europe & Middle East
Expert's Vision Board
| Parameters of Success for the Restaurant Industry
| Going Green – Gaining Value
Charly Schillinger, Swing Kitchen
Vegan Entrepreneurship – a Pioneer Story
| Profitable with Protein Alternatives
| How to Turn Meat Lovers Into Avid Plant Eaters
13.00
Lunch break
14.15
Energy booster
David Henkes, Technomic
Pursuing Post-Pandemic Growth
| Insights on Global Chain and Market Developments
| Challenges and Opportunities in a Recovering Foodservice Industry
Vincent Mourre, Whitespace & Partners
Big Deals: M&A in Post-Covid Europe
| Is the restaurant industry still attractive for investors?
| The big shift from private equity to market consolidation
Karl Brauckmann, Valora
Hungry for Growth
| M&A: Strong Brands, Little Effort?
| Changes & Challenges of Portfolio Diversification
15.45 
Coffee break
16.15
Arslan Sharif & Matt Broom, Pizza Express
Data Builds Loyality Builds Revenue
| Putting Real-Time Data To Work
| Boosting Customer Loyality Across All Channels
Anton Soulier, Taster
Speech title will be published soon
Daniel Khachab, Choco
Speech title will be published soon
Claudia Studtmann, Meta
Speech title will be published shortly
18.00
Apéro, Flying Dinner & Partytime
---
DINNER
21 September 2022, from 18.00
Carlton Restaurant & Bar, Bahnhoftsrasse 41, 8001 Zürich

---
CONFERENCE DAY 2
Thursday, 22 September 2022
8.00
Transfer / Coffee & Co.
9.00
Cyrille Filott, Rabobank
Building Resilient Supply Chains in a Fractured World
| Key drivers to rethinking supply chains in food
| Consumer responses to the inevitable higher prices
Lou Cooperhouse, BlueNalu
Food Tech Revolution!
| Global Food Trends, Transformational Technologies and a Sustainable Future
| Insider Insights on All Things Alt-Protein: Cell-Cultured, Fermented, Plant-Based
Matthew Robin, Cultured Meat Innovation Hub, ELSA-Mifroma
Speech title will be published soon
11.00 
Coffee Break
11.30
FSE 2022+, speaker requested
Speech title will be published soon
Joe & The Juice, speaker requested
Speech title will be published soon
Christina Block, Block Group
Speech title will be published soon
Christopher C. Muller, Professor of the Practice of Hospitality Administration
Final Conclusions & the Road Ahead
13.30
Lunch – End of Conference
Secure your early-bird discount until 15 July!
Information
Conference language
English
Changes to the programme
The programme is subject to change. Should the event fail to take place, fees will be refunded. Further claims are ruled out.
Cancellation
Cancellations must reach us by 25 August 2022. After this deadline and until 5 whole working days prior to the beginning of the conference, participants will be charged 75% of the fee. The full amount is charged for cancellations thereafter. Naturally, a substitute participant will be welcome.
Transport
Lake Side can be reached from Zurich main station by tram no. 4, stop Fröhlichstrasse, 5 minutes-walk to the venue. From the airport, take S6 or S16 train, stop Tiefenbrunnen, 5 minutes-walk to the venue. Hotel guests: please ask your reception.
Voucher
We will send you a voucher for free transport within Zurich city. Voucher is valid all 3 days.
Accommodation
Special rates apply at the following hotels:
Hotel Opera (welcome@operahotel.ch)
Hotel Seegarten (contact@hotel-seegarten.ch)
Alma Hotel (info@almahotel.ch)
Lake Side
Bellerivestrasse 170
8008 Zürich
Switzerland
Secure your early-bird discount until 15 July!
Fees
Restaurant companies
Full price: CHF 2600
Early-bird discount until 15 July 2022: CHF 2200
Suppliers/Consultants
Full price: CHF 3850
Early-bird discount until 15 July 2022: CHF 3250
All fees have to be paid in advance. Payment by credit card only. Includes documentation, extensive download area, all meals, refreshments, transfers, get-together and dinner party (VAT incl.).
The list of participants will be published one week prior to the event (passwort required).
Pictures will be published here shortly after the Summit.

About the European Foodservice Summit
Date & Time
Tuesday
September 20, 2022
Start -
8:00 PM
Thursday
September 22, 2022
End -
1:30 PM
Europe/Zurich
Kontakt
GDI, Aline Baumann