Conference report: 73rd International Retail Summit (PDF), 2023, e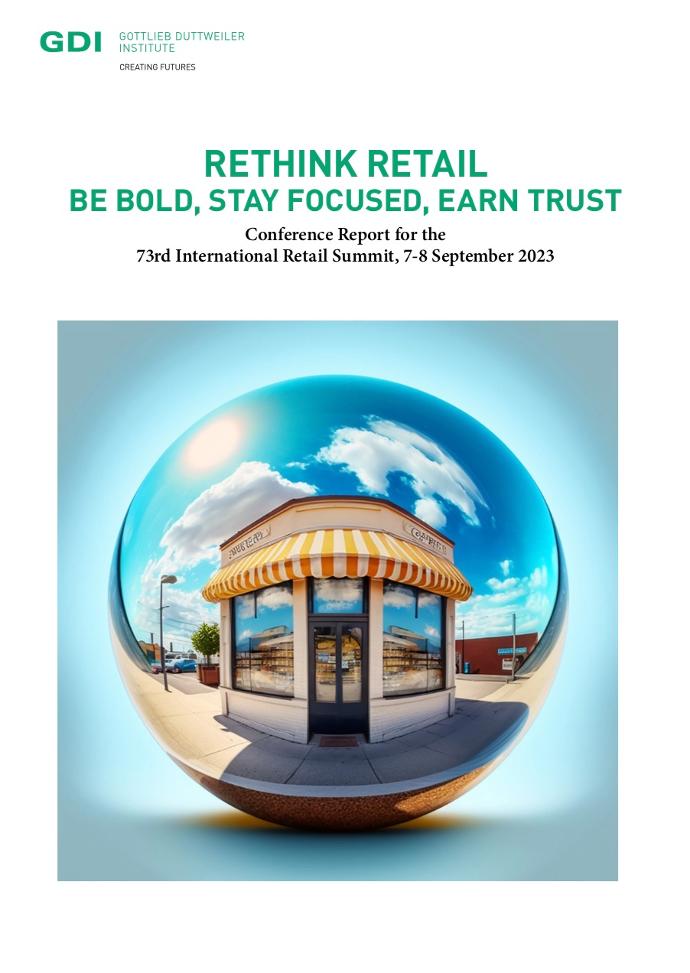 Conference report: 73rd International Retail Summit (PDF), 2023, e
Rethink Retail: Be Bold, Stay Focused, Earn Trust
Conference Report for the
73rd International Retail Summit, 7-8 September 2023
What can retailers do when costs are rising and margins are falling? Streamline the offer, robotise the service, stop the sustainability initiatives? Optimise the present now - or rather invest in the future? What to do? And above all: what not to do? At the 73rd International Retail Summit, thought leaders, pioneers and retail professionals explained why the ability to focus is now becoming the most important skill. 
The conference report "Rethink Retail: Be Bold, Stay Focused, Earn Trust" summarises the contributions and discussions of the 73rd International Retail Conference.
Save the date for the 74th International Retail Conference on 12 and 13 September 2024!