The Future of Leisure Travel - Trend Study (PDF), 2006, e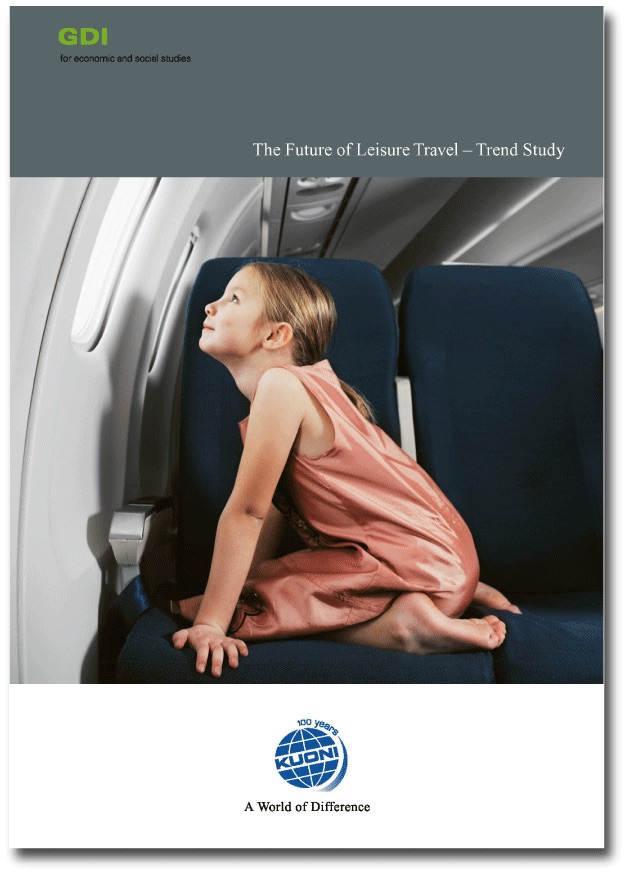 The Future of Leisure Travel - Trend Study (PDF), 2006, e
Why and Where We Travel in the Year 2020
Authors: David Bosshart, Karin Frick
Commissioned by Kuoni
Languages: German, English
2006
Future of Leisure Travel – Trend Study
In what direction is the holiday and travel sector headed?
Who will travel in the future? What are their motivations?
What new travel markets are to be seen on the horizon?
What will be the most popular destinations in 2020?
The market for holidays and travel is becoming more dynamic and complex. Customer behaviour is increasingly incalculable. Although short-run movements in the market are well documented, there is no overall picture of long-term perspectives.
This study analyses the wishes and values of travellers. It describes the driving forces of change and answers questions of relevance to the market.