​
19th European Foodservice Summit
Innovative Restaurants, Thriving Cities, and Human Happiness Think Tank and Congress for the Restaurant Industry
Anmeldungen sind geschlossen
The Summit is the number one European Platform for the restaurant Industry.

Objective
The Summit is the number one European Platform for the restaurant Industry. Issues we discuss are trendsetting and on tomorrow's agenda. Together we have created a think tank to analyze the most important changes in the industry as well as an annual forum where we may all share our thoughts on a regular basis. The people who join us are the industry leaders who shape the European restaurant landscape for the future.


Participants
Main players (entrepreneurs/senior management) of the multi-unit restaurant and catering industry as well as suppliers and consultants. Seats are limited for suppliers and consultants. There is a maximum of 250 participants to keep the atmosphere intimate. Be a part of the best community and help create a strong Pan-European network!


The past European Foodservice Summits (2000-2017) have been very successful. Every year this major platform for main players in the European away-from-home market has attracted more than 200 senior foodservice executives from 20+ nations.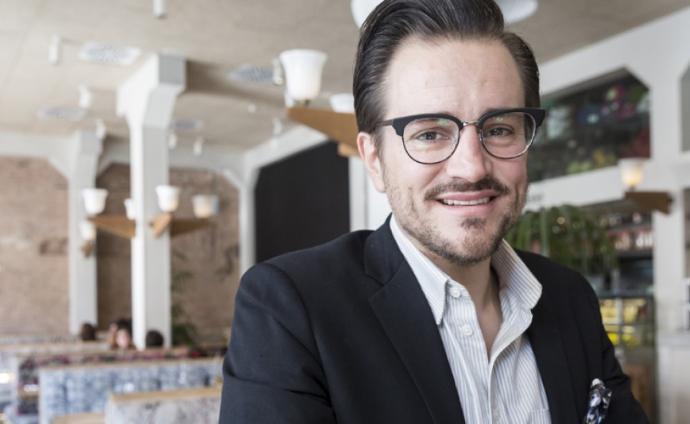 Jordi Barri Carles

Barcelona, Spain, www.teresacarles.com

Jordi Barri Carles is CEO of Teresa Carles Healthy Foods. It's a family business with him, his sister Mar and their parents in ownership and operations. The new generation's drive gave life to different projects – including Flax & Kale (3 restaurants in Barcelona at present). The goal: to lead, transform and grow the category of healthy eating. It's a passion! Jordi's background: consulting and marketing in multinational companies, such as KPMG or Kraft Foods.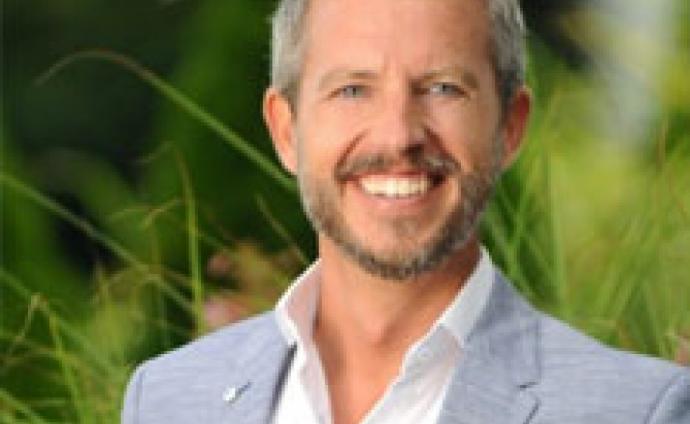 Benjamin Calleja

Stockholm, Sweden, www.livit.design, www.1889.pizza

Benjamin Calleja is Founder of Livit Design – the world's largest restaurant design company, focusing on improving brand's performance through guest experience design. Active in 40 countries over 5 continents, developing a new restaurant every 8h somewhere in the world. As part of his commitment to constant innovation he has launched the Fast Fine Restaurant Group, a disruptive restaurant chain and an innovation lab in Stockholm for extraordinary guest experiences. Benjamin holds two Masters of Architecture degrees and is considered an expert in the area of hospitality design and technology.

Pierluigi Collina

Der ehemalige italienische Schiedsrichter war während sechs aufeinanderfolgenden Jahren «Weltschiedsrichter des Jahres» (1998–2003). Zu den Höhepunkten seiner Karriere zählen die Olympischen Spiele 1996, das Champions-League-Finale 1999, das Endspiel der Fussball-WM 2002 und das UEFA-Cup-Finale 2004. Aktuell ist er Vorsitzender der FIFA- und UEFA-Schiedsrichter-Kommission. Collina ist gefragter Experte in den Themen Leadership, Motivation und Entscheidungsfindung unter Druck.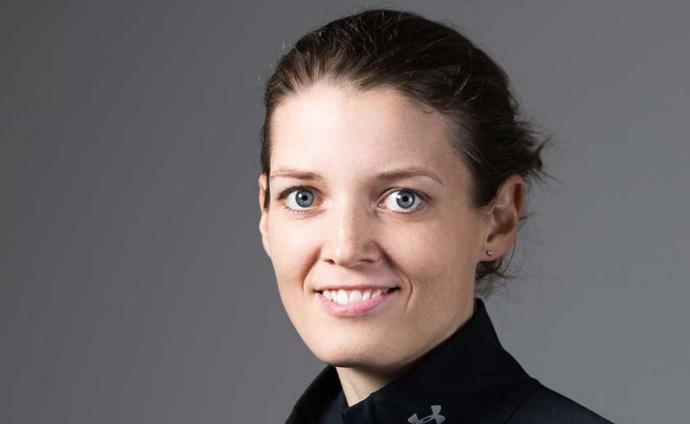 Mette Lykke

Copenhagen, Denmark, www.toogoodtogo.com

Mette Lykke is an accomplished entrepreneur on a mission to fight food waste as CEO of Too Good To Go. Available in nine countries in Europe, Too Good To Go is helping more than 10,000 restaurants, supermarkets and other food retailers sell the surplus food they would otherwise have thrown away at the end of business. The vision is to create a strong movement to get all of us to waste less food.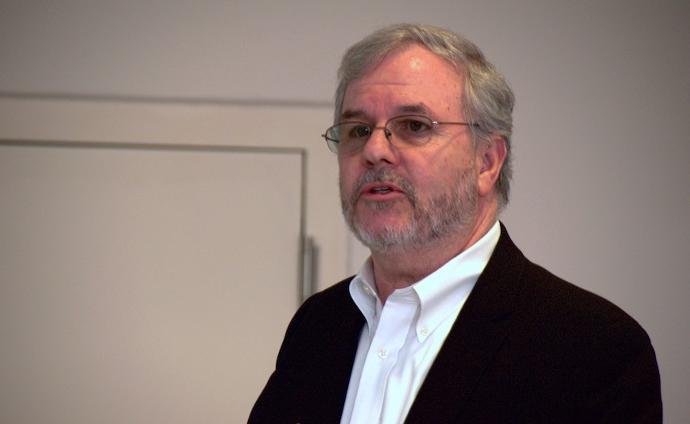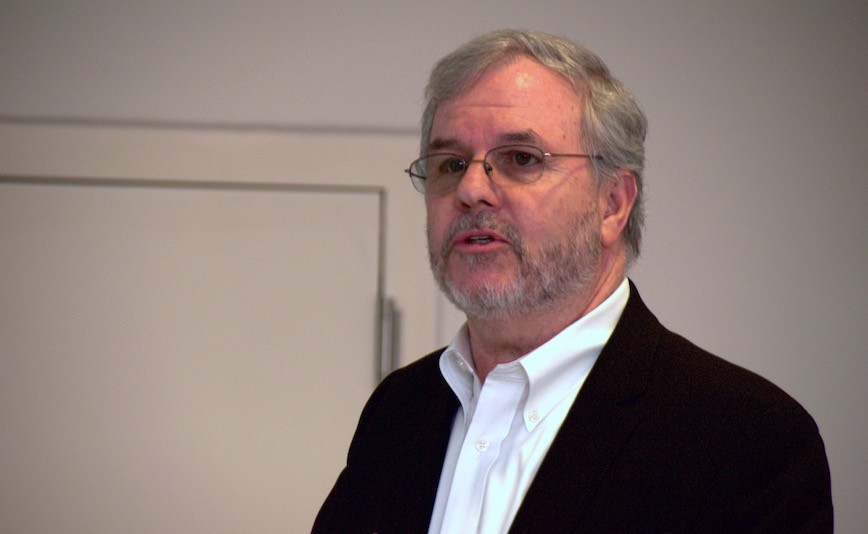 Christopher C. Muller
Boston, USA
Chris Muller is a leading academic expert in the field of restaurant management. His research has focused on multi-unit organizations, development and growth, and the training of multi-unit managers and leaders. He has held positions at Cornell University's School of Hotel Administration, UCF's Rosen College, Boston University, and is currently Courtesy Professor of Executive Education at FIU's Chaplin School of Hospitality. He is an author and has lectured around the globe.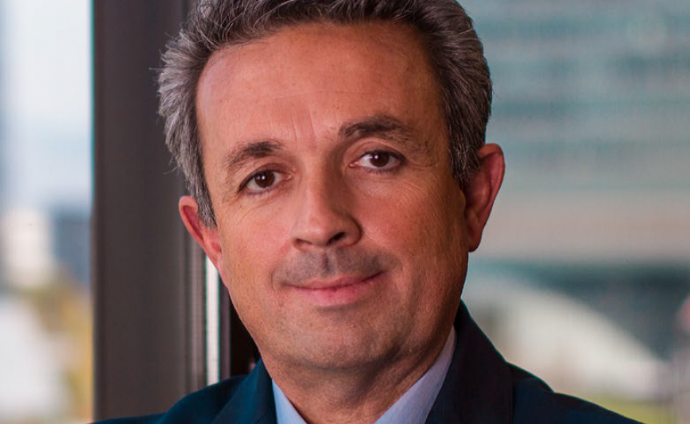 Enrique Francia

Madrid, Spain, www.grupovips.com

Enrique Francia joined Grupo Vips in 2008 as Senior Executive Vice President and CFO and was appointed CEO in 2010, an office he currently holds. Over the last several years he has driven and coordinated the in-depth transformation and modernization process the company has gone through. Grupo Vips is one of the leading multi-brand and multiformat players in the food service sector in Spain. Six well-known chains, more than 400 locations, serving more than 120,000 customers a day, 9,000 employees – 400 million euros turnover in 2017. Enrique started his career at Arthur Andersen.

Herculano Rodrigues

London, UK, www.javelingroup.com

Herculano Rodrigues is an Associate Director in the Locations & Analytics practice at Javelin Group, which is part of Accenture Strategy. He has over a decade of experience in retail/restaurant strategy and consumer insight, working with leading international retailers and landlords to develop commercial insights to inform finance, marketing and strategic planning. Herculano is the chairman of the ICSC European Next Gen committee, sits on the ICSC Innovation committee, and is a frequent speaker at events in all different industries.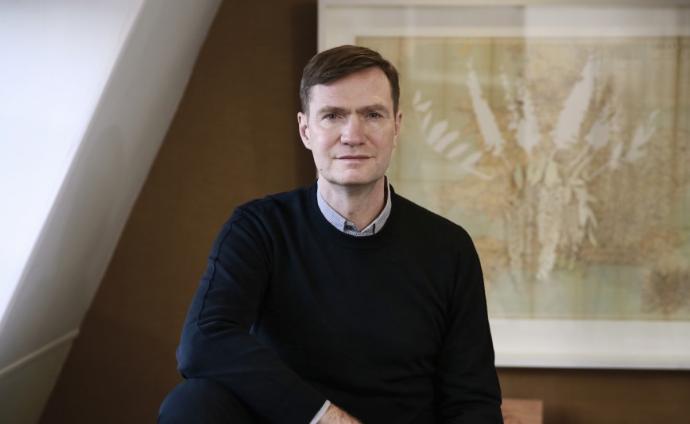 Chris Sanderson

London, UK, www.thefuturelaboratory.com/uk

Co-founder of trend consultancy The Future Laboratory. Chris is a SuperBoard member of The British Fashion Council's Fashion Trust.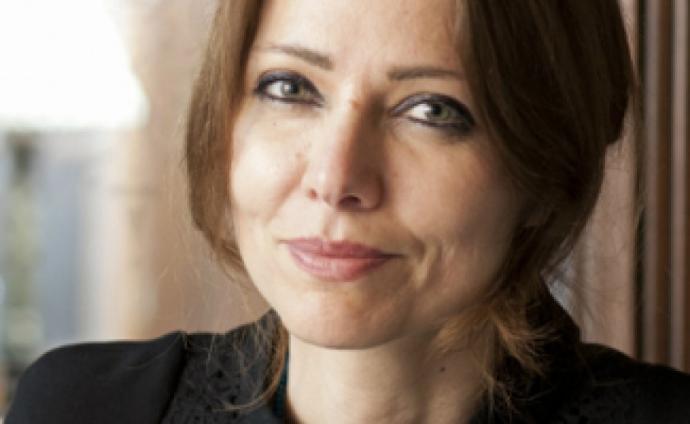 Elif Shafak
Die international preisgekrönte Autorin gehört zu den meistgelesenen Schriftstellerinnen in der Türkei. Shafak ist auch politisch aktiv und u.a. Gründungsmitglied des European Council on Foreign Relations.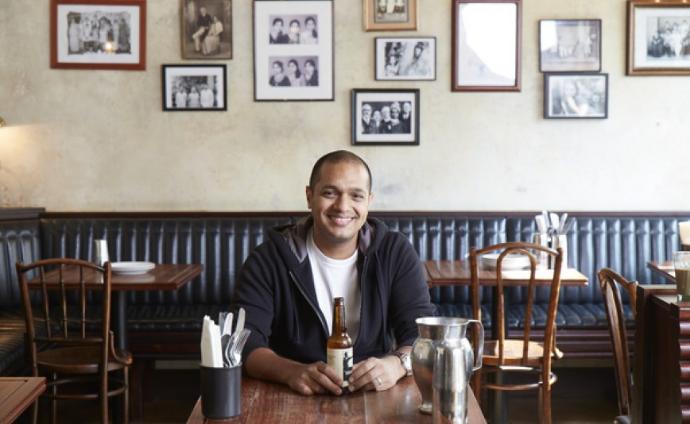 Kavi Thakrar

London, UK, www.dishoom.com

Kavi Thakrar co-founded Dishoom in 2010. Before Dishoom, Kavi lived in Washington DC where he worked for the World Bank and also held various roles in the food Industry for several years. Dishoom now has five cafés in London, one in Edinburgh and employs over 700 people. Kavi and the Dishoom team care enormously about creating beautiful and democratic shared spaces which pay homage to the old Irani Cafés of Bombay. They also care deeply about creating a company which is an awesome place to work.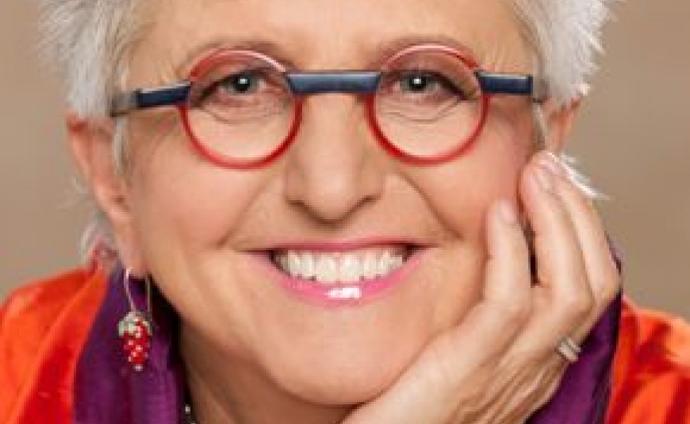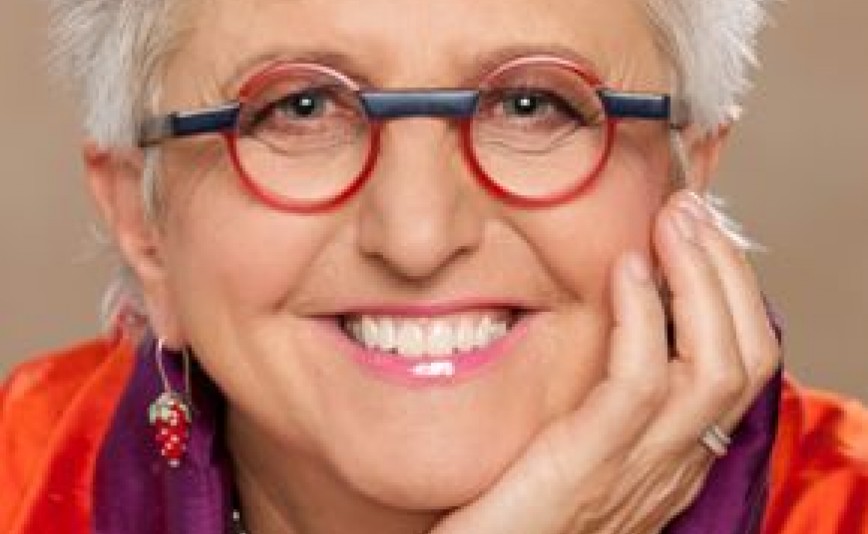 Gretel Weiss

Frankfurt, Germany, www.food-service.de

Gretel Weiss is co-founder and publisher of the two leading trade magazines – food-service (since 1982) and foodservice Europe & Middle East (since 1998). She is a recognized expert with insider knowledge of the chain-restaurant industry. Her background is farming, university degrees in Nutritional Science and Economics.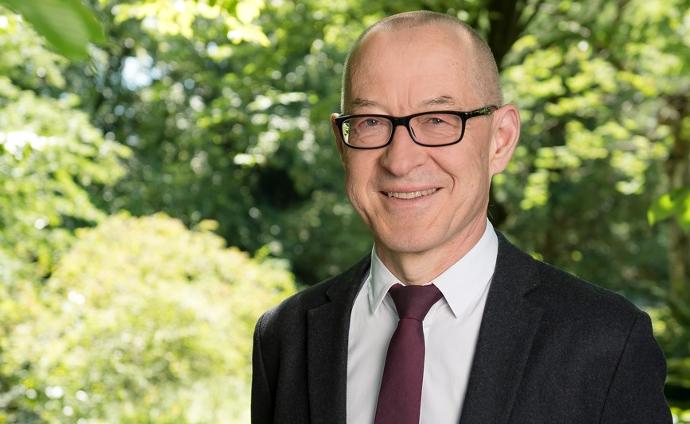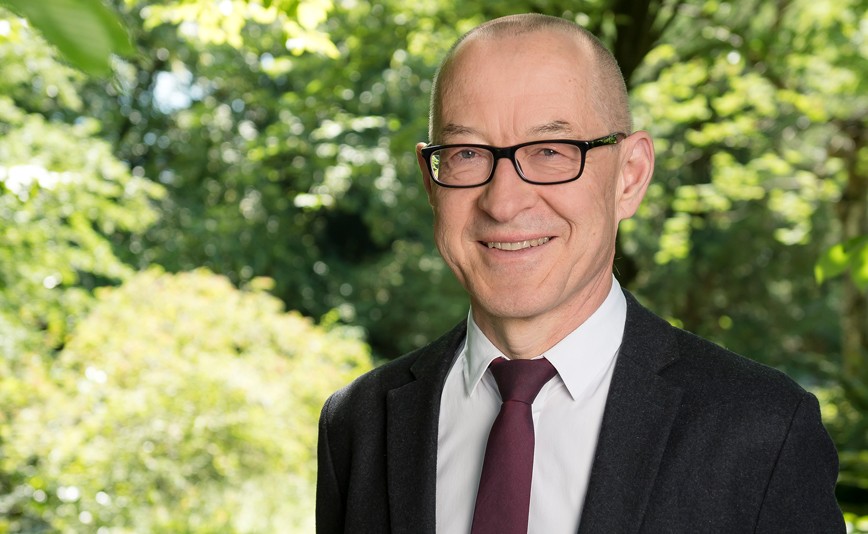 David Bosshart
Rüschlikon, Switzerland
Author, Speaker, Executive Advisor. Dr. David Bosshart was CEO of the GDI Gottlieb Duttweiler Institute for consumption, economic and social studies from 1999 to 2020. Since 2020 he has been President of the Gottlieb and Adele Duttweiler Foundation.

Monday, 24 September – Study Tour and Get-together


Tuesday & Wednesday 25 & 26 September 2018 Conference


Pre-Conference Day – Study Tour and Get-together


Monday, 24 September 2018


11.00 
Study Tour – Best of Zurich with tastings
R1 – Zurich MBB (Main station – Bahnhofstrasse – Bellevue) 
For first-time participants 
Tour: Peter Kern
There's plenty to discover in and around the largest main station in Switzerland: exciting concepts such as Loft Five on the newly opened Europaallee, Yooji's on the lower Bahnhofstrasse, and the world-famous Sprüngli at Paradeplatz, as well as many hidden hotspots. The tour ends with the various highlights of Bellevue, where new concepts such as the Sternen Grill compete with icons like the Kronenhalle.


from 20.00 
Terrasse Restaurant, Limmatquai 3, 8001 Zürich, Telefon: +41 44 251 10 74 
terrasse-zuerich.ch


1st day
Tuesday, 25 September 2018


10:00
 Public Transfers/Coffee & Co.


11:00
Gretel Weiss & David Bosshart

Welcome & Intro on behalf of the Organizers


11:10
 David Bosshart, GDI Gottlieb Duttweiler Institute 
The Future of Cities, Restaurants, Food and Jobs
| Where We Live, Where We Eat, Where We Work

| The New Urbanist Emerges


11:50 
Gretel Weiss, FoodService Europe & ME 
Europe's Top 100 Restaurant Operators
| New Ranking and Analysis, Breakthrough Trends

| The Push for Growth in Unit Economics


Lunch


13:30
 Herculano Rodrigues, Javelin Group, Accenture Strategy 
The Future of Restaurant Retail Markets

| Data Driven Strategic Consumer Insights
| Location Analysis and the Emerging Digital Consumer


14:00 
Clive Schlee, Pret A Manger
Our Softest Skill is our Greatest Strength
| How Pret Engages its Teams
| Together, Stronger, Facing the Future


14:30 
Break


15:00 
Enrique Francia, Grupo Vips
Creating a Sustainable Brand Portfolio
| Housemade Brands, Imported Concepts, Market Leaders
| Lessons From Decades of Market Testing


15:30 
Elif Shafak, Turkish award-winning writer 
Emotion!


16:10
Break


16:40
Hot Concepts on stage


Kavi Thakrar, Dishoom, London/UK

| A New Way to Look at Old Food Cultures
| From Bombay With Love


Jordi Barri Carles, Flax & Kale, Barcelona/Spain
| The First Flexitarian in Barcelona
| Eat Better, Be Happier, Live Longer


19:00 
(Open End) 
Make new friends & reunite past friendships 
Kitchen Party by Marché International at Palavrion
, Beethovenstrasse 32, 8002 Zürich, www.palavrion.com/zuerich/


2nd day
Wednesday, 26 September 2018


08.00 
Public Transfers/Coffee & Co.


09:00 
Pierluigi Collina, Football Referee 
Success on the Field of Play: Decision-Making Under Pressure


10:00 
Dialogue with Educational Partners (F&B)

| Spotting Market Trends
| Becoming Partners in Profitability


10:30
 Break


11:00 
Jérôme Tafani, Burger King France and Quick 
Redefining Fast Food in France
| Being Both Quick and the Burger King
| My Recipe for Growth


11:30 
Mette Lykke, Too Good To Go 
Fighting Food Waste at Scale

| Helping 10,000+ Retailers Save Delicious Food
| Building a Movement Bigger than the Business


12:00 
Break


12:30
Chris Sanderson, The Future Laboratory 
Shifting Generational Behaviours & Their Impact on the Food Services Sector


13:10 
Benjamin Calleja, Livit Design 
How Artificial Intelligence is Disrupting the Restaurant Industry
| Creating a 'Fine Fast' Restaurant Innovation Lab
| Enhancing Guest Experience & Driving Sales


13:40
 Christopher C. Muller, Boston University 
The Road Ahead
Final Conclusions


14:00 
Lunch & goodbye drink


15:00 
End of conference


Bus service to the airport Zurich

Conference language
English
The three partners/hosts
FoodService Europe & Middle East
Leading B2B magazine for the multinational restaurant industry, published by dfv media group in Frankfurt/Germany. The company owns over 90 titles (including "Lebensmittel Zeitung") covering 12 sectors with a focus on food and foodservice.
Gretel Weiss, Publisher
FoodService Europe & Middle East
Phone +49 69 75 95 15 11
Email: gretel.weiss@dfv.de
www.food-service-europe.com
Boston University School of Hospitality
One of the very few hospitality management programs located in highly selective private universities in the USA. The School offers a comprehensive four-year baccalaureate degree, customized executive education courses and conducts applied research for the entire range of hospitality segments.
Chris Muller, Prof.
Boston University School of Hospitality
Administration Phone: +1 617 353 0932
Email: cmuller@bu.edu
www.bu.edu/hospitality 
GDI Gottlieb Duttweiler Institute
The European Institute for Economic and Social Studies is focusing on retailing and the service industry. Main activities: congresses, seminars, consumer and management research. For 50 years the independent and future-oriented institute known as the GDI has been developing and providing knowledge and innovative solutions.
David Bosshart, CEO
Phone: +41 44 724 62 01
Email: david.bosshart@gdi.ch
www.gdi.ch
Changes in the program
The program is subject to change. Should the event fail to take place, fees will be refunded. Further claims are ruled out.
Cancellation
Cancellations must reach us by 25 August 2019. After this deadline and until 5 whole working days prior tho the beginning of the conference, participants will be chrged 75% of the fee. The full amount is charged for cancellations thereafter. Naturally, a substitute participant will be welcome.
Hotel accommodations If you wish to book a hotel please use the link below. www.zuerich.com/en/visit/19th-european-food-service-summit
Transport
Lake Side can be reached from Zurich main station by tram no. 4, stop Fröhlichstrasse, 5 minutes-walk to the venue. From the airport, take S6 or S16 train, stop Tiefenbrunnen, 5 minutes-walk to the venue. Hotel guests: please ask your reception.
Voucher We will send you a voucher for free transport within Zurich city. Voucher is valid all 3 days.
Accommodation
Allgemeine Geschäftsbedingungen (AGB)
Allgemeine Geschäftsbedingungen (PDF)

Conference
Restaurant companies: CHF 2210 (instead of 2600, early-bird price valid until 15 July 2018)


Suppliers/Consultants CHF 3180 (instead of 3750, early-bird price valid until 15 July 2018)


Study Tour for First Timers – Best of Zurich with tastings Study Tour: CHF 520.00
Price: All fees have to be paid in advance. Participants registering less than three weeks before the event can pay by credit card only. Includes documentation, extensive download area, all meals, refreshments, transfers, get-together and dinner party (VAT incl.).

Arla Pro
CSM – Bakery Solutions
Ecolab
Fourth
Nestlé Professional
Salomon Food World
Symrise
True Refrigeration
Winterhalter
List of Participants will follow shortly (password required)

About the European Foodservice Summit
The Summit is the number one European platform for the restaurant industry. Issues that are discussed are trendsetting and on tomorrow's agenda. Together with Boston University and FoodsService Europe & Middle East, the GDI has created a think tank to analyze the most important changes in the industry as well as an annual forum that takes place in September each year. Participants are industry leaders who shape the European restaurant landscape for the future.






19th European Foodservice Summit

Innovative Restaurants, Thriving Cities, and Human Happiness

Vorherig
Nächste
Datum & Uhrzeit
Dienstag
25. September 2018
Start -
10:00
Mittwoch
26. September 2018
Ende -
15:00
Europe/Zurich
Kontakt
GDI Gottlieb Duttweiler Institute, Aline Baumann