​
16th European Foodservice Summit
Think Tank and Congress for the Restaurant Industry(23. September: Preconference)
Anmeldungen sind geschlossen
ObjectiveThink Tank and Congress for the Restaurant Industry


Capturing the Future
An Industry in Transition
Appetites, Technologies, Demographics
Learning the New Languages for Success

Objective
Visionary Insights for the European Restaurant Industry
Trends – Management – Marketing – Operations – Strategies
The Summit is the number one European platform for the restaurant industry. Issues we discuss are trendsetting and on tomorrow's agenda. Together we have created a think tank to analyze the most important changes in the industry as well as an annual forum where we may all share our thoughts on a regular basis. The people who join us are the industry leaders who shape the European restaurant landscape for the future.

Participants
Main players (entrepreneurs/senior management) of the multi-unit restaurant and catering industry as well as suppliers and consultants. Seats are limited for suppliers and consultants. There is a maximum of 250 participants to keep the atmosphere intimate. Be a part of the best community and help create a strong Pan-European network!
The past European Foodservice Summits (2000-2014) have been very successful. Every year this major platform for main players in the European away-from-home market has attracted more than 200 senior foodservice executives from 20+ nations.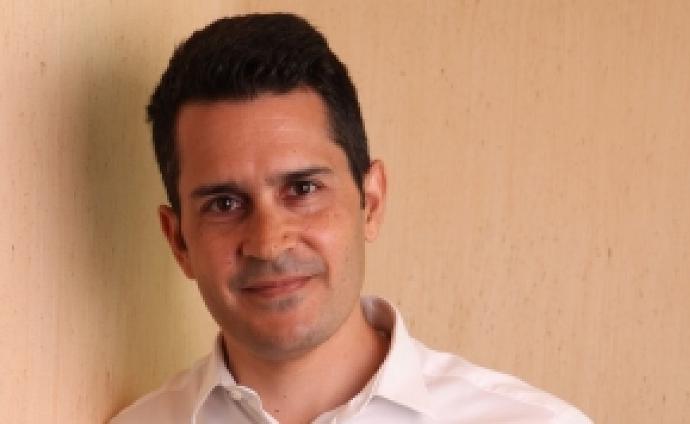 Mert Askin
Dubai, UAE, www.azadea.com

Mert Askin is President of Food & Beverage division at Azadea Group, that owns and operates more than 50 leading international franchise concepts across the Middle East and Africa. The foodservice portfolio includes PAUL, Eataly, The Butcher Shop & Grill, and Kosebasi.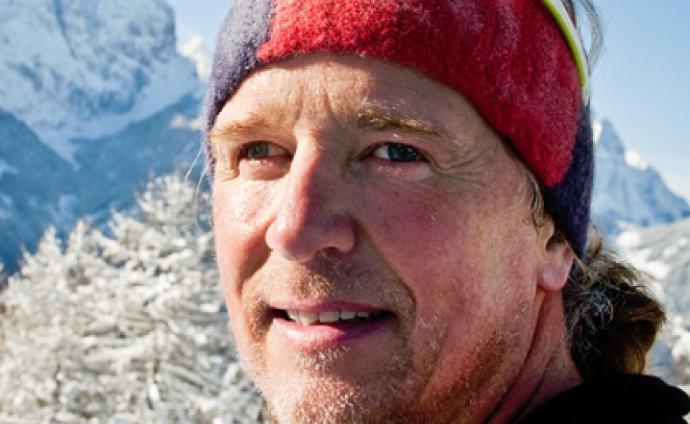 Andy Holzer
Linz, Austria, www.andyholzer.com
Andy Holzer stands for the central theme 'Realizing visions'. He has been blind since birth, but still fulfilled his dream of mountain climbing – after working as a massage therapist for 26 years. His is an authentic life story, motivational and inspiring. Andy demonstrates that we all need to accept and conquer our life challenges.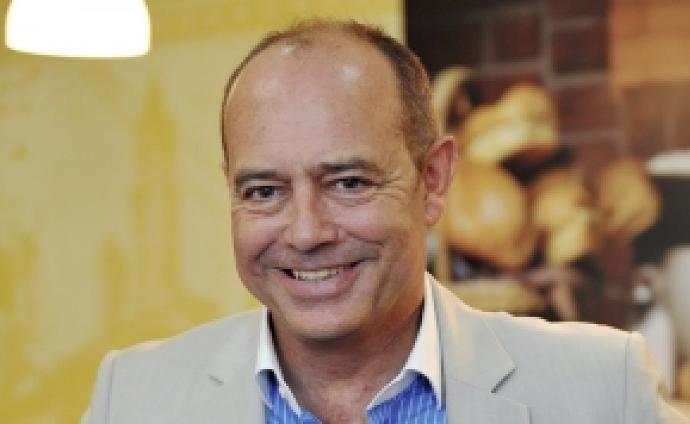 Marc Kreder
Paris, France, www.subway.com

Marc Kreder is Regional Director Europe, Russia and Israel of Subway, directing a $2.2bn business, heading 4,700 sandwich stores and franchisees across 37 countries. 10 new countries and 2,000 stores opened over the past 5 years in this region. He is a proactive and articulate Strategic Leader.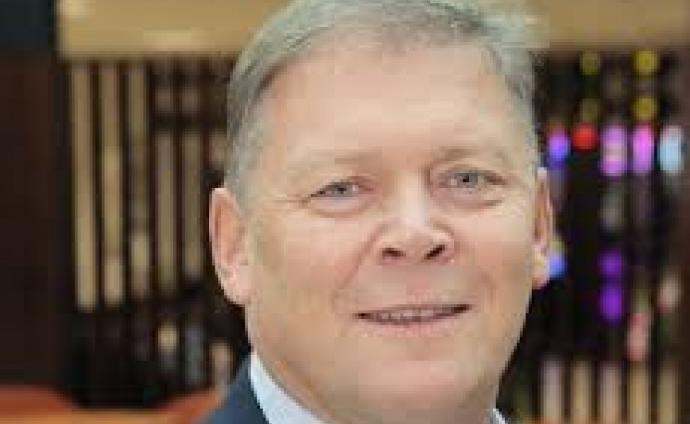 Rod McKie
Woodrow, UK, www.welcomebreak.co.uk

Rod McKie is the CEO of a group in the Top 100 private companies in the UK – operating 30 motorway service areas (multi-brand portfolio). He is a high energy manager with an outstanding record in the industry. Rod has held management positions with TGI Friday's, Prêt A Manger and Coffee Republic.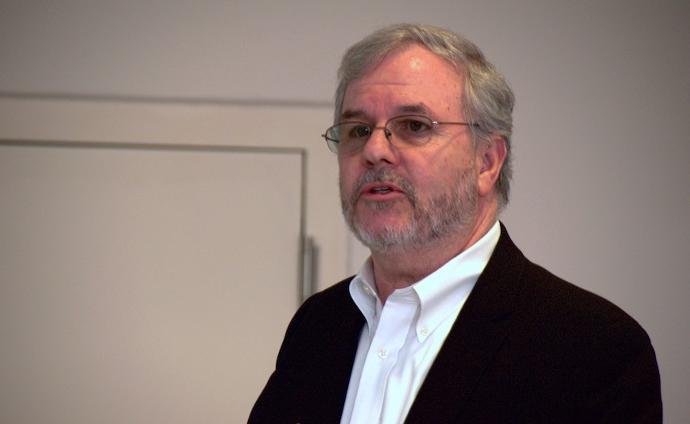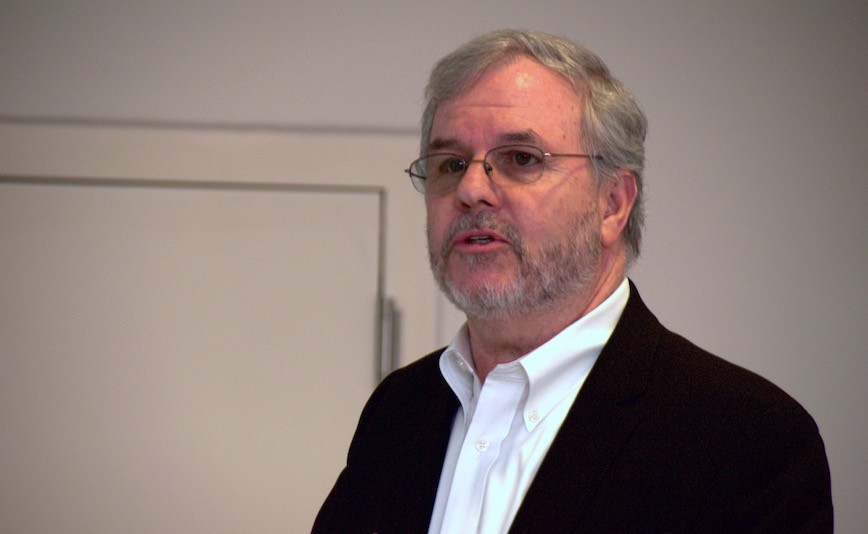 Christopher C. Muller
Boston, USA
Chris Muller is a leading academic expert in the field of restaurant management. His research has focused on multi-unit organizations, development and growth, and the training of multi-unit managers and leaders. He has held positions at Cornell University's School of Hotel Administration, UCF's Rosen College, Boston University, and is currently Courtesy Professor of Executive Education at FIU's Chaplin School of Hospitality. He is an author and has lectured around the globe.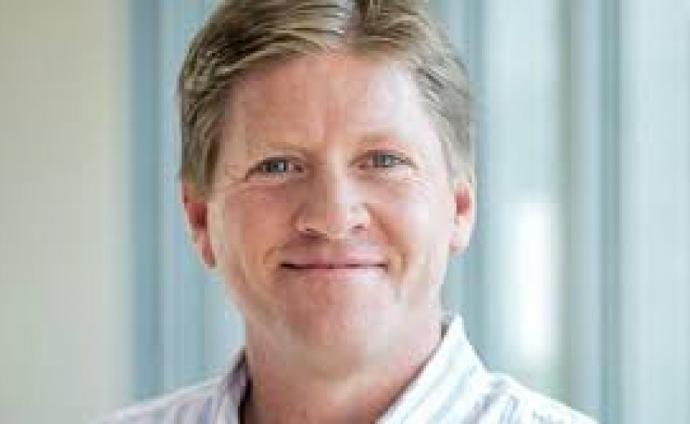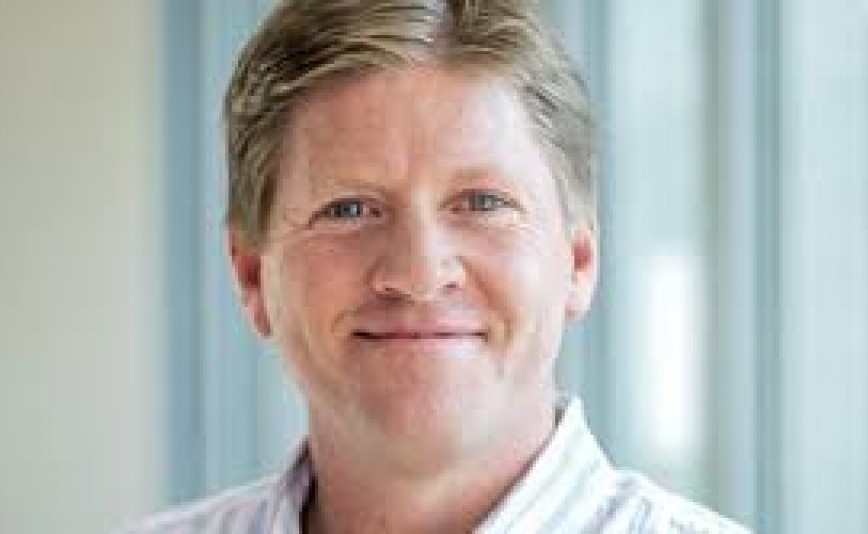 Henry McGovern
Warszaw, Poland, www.amrest.pl

American Henry McGovern came to Poland after the fall of the Iron Curtain and founded AmRest, which under his leadership became one of the fastest-growing multi-concept restaurant groups in Europe. The portfolio includes global success brands such as KFC, Pizza Hut, Burger King and Starbucks, as well as the European chains La Tagliatella and Sushishop. With 2, 300 restaurants, AmRest generated total sales of Euro 2 billion in 2019. McGovern left the company in 2019 to pursue new ventures, including the restart of Vapiano with Mario C. Bauer and Sinclair Beecham.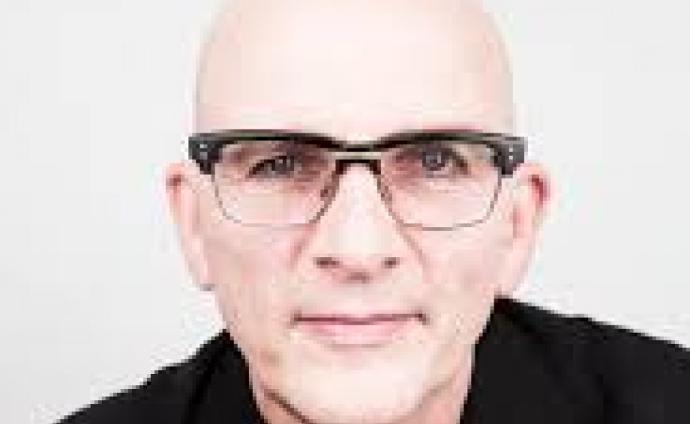 Kjell A. Nordström
Stockholm, Sweden, www.speakersnet.se

Dr. Kjell A. Nordström is the enfant terrible of the new world of business. One of the most influential management gurus (Harvard Business Review in 2011). Kjell is a keynote speaker on all continents. Best-selling books, i.e. 'Karaoke Capitalism' (translated into 23 languages) and 'Funky Business Forever'.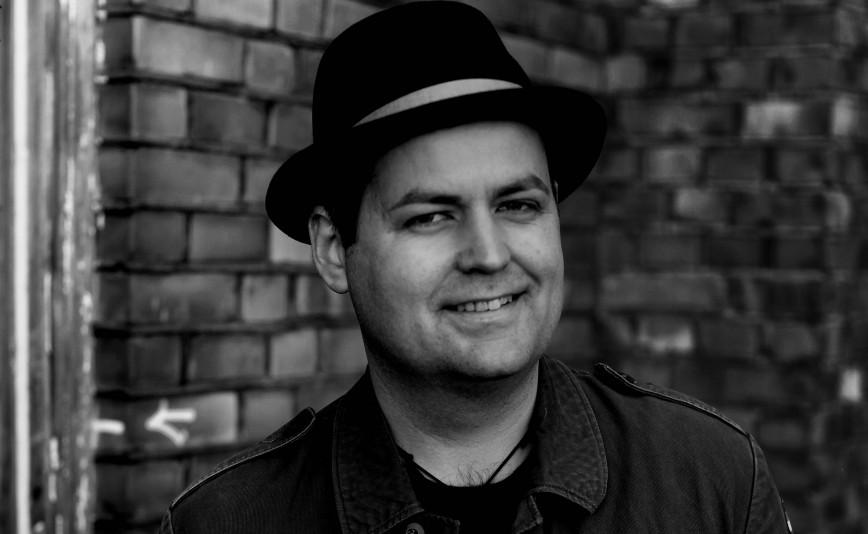 Ståle Økland
Ståle Økland is a Scandinavian trend expert, globetrotter, writer, thinker and public speaker. He has experience and distinctive insight across a wide range of strategic, technological and specialist disciplines. Ståle has written four books. One of his suggestions: learn from rockstars!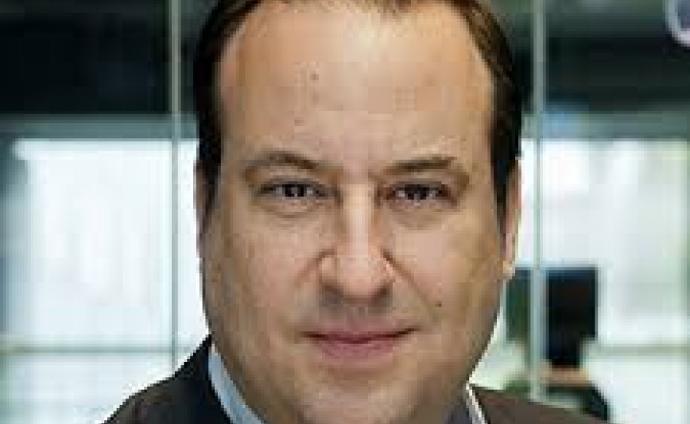 Marius Robles
Barcelona, Spain, www.reimagine-food.com

Marius Robles is the CEO & Co-Founder of Reimagine Food, the first disruptive center bringing together innovation, emerging technologies, food startups etc. and breakthrough food concepts. The company has the support of great strategic partners and collaborators such as Singularity University and Ogilvy One.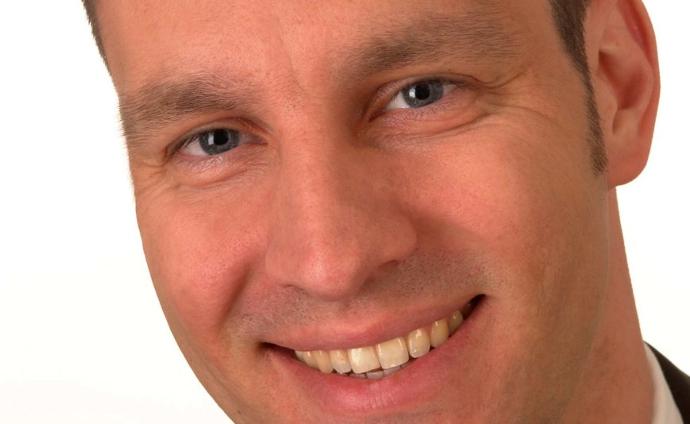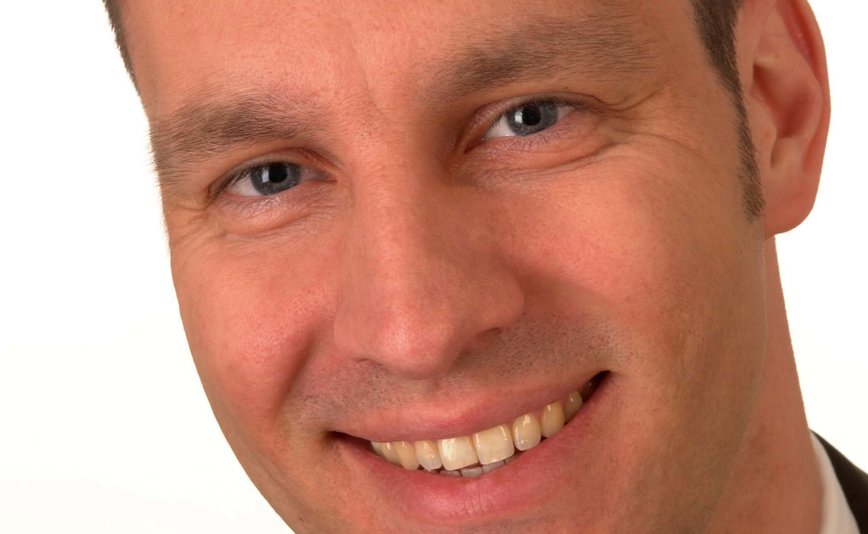 Jochen Pinsker

Nuremberg, Germany, www.npdgroup.de
Senior Vice President Foodservice Europe, npdgroup, Nuremberg. Jochen Pinsker has tracked European foodservice and consumer behaviour trends for more than 20 years. He now sets the course for The NPD Group's foodservice industry tracking in the E.U. Jochen consults with some of the largest operator and manufacturer clients across Europe, and he is frequently a featured speaker at various global food industry events and corporate conferences. Prior to joining The NPD Group, Jochen's career included managing sports organizations in Germany.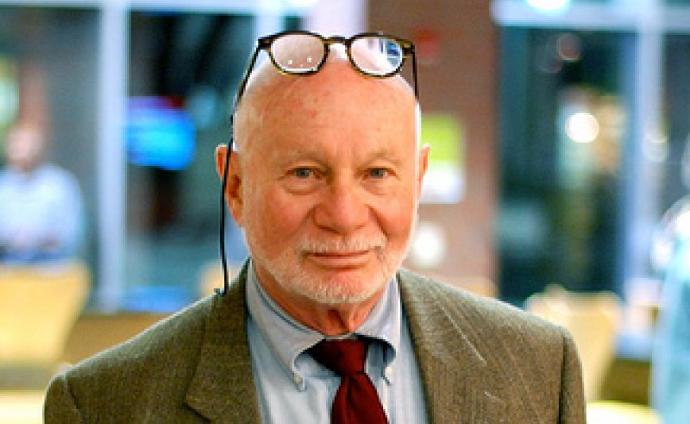 Lionel Tiger
New Brunswick, USA, www.evolution.rutgers.edu

Dr. Lionel Tiger is the Charles Darwin Professor of Anthropology. His title reflects his pioneering role in introducing biosocial data into the social sciences. Consultant to the U.S. Department of Defense. He has been an influential figure in broadening our knowledge about why we do what we do.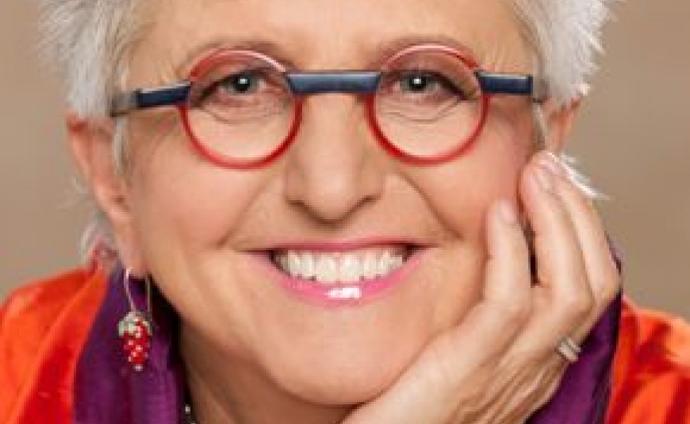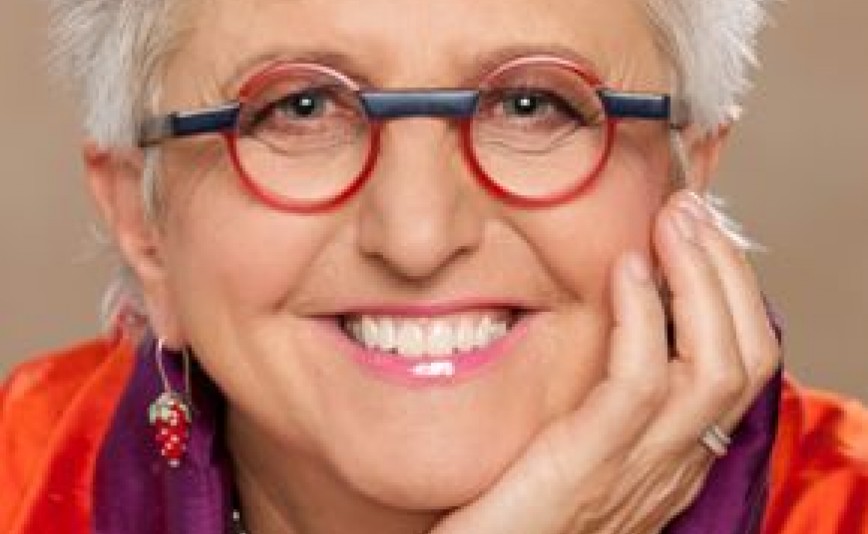 Gretel Weiss

Frankfurt, Germany, www.food-service.de

Gretel Weiss is co-founder and publisher of the two leading trade magazines – food-service (since 1982) and foodservice Europe & Middle East (since 1998). She is a recognized expert with insider knowledge of the chain-restaurant industry. Her background is farming, university degrees in Nutritional Science and Economics.

Peter Kern
Zurich, Switzerland

Certified architect, interior and product designer. He designs restaurants, bars, hotels, retail stores etc. and also has a broad experience in renovating and restoration in gold premises at home and abroad.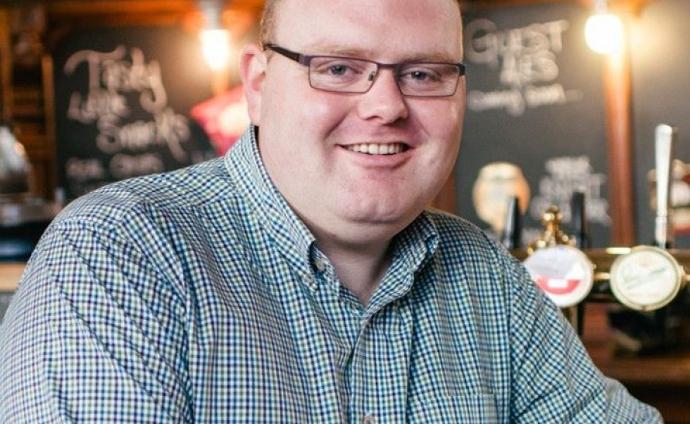 James Hacon
Milton Keynes, UK, www.elliottsagency.com
James Hacon is the Managing Director of UK's leading restaurant marketing, insight and PR agency. He is tenacious leader with a holistic approach to marketing. Elliotts works with some of the biggest and best names in the restaurant sector.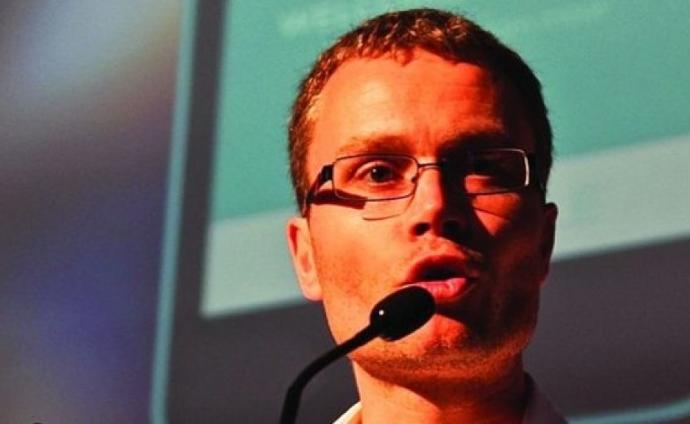 Tom Weaver
London, UK, www.flypay.it

Tom Weaver co-founded Flypay in 2013. He is a highly experienced customer experience strategist, specializing in identifying customer needs and redesigning processes to improve experiences. Developing sustainable B2B client relationships.


Pre-Conference Day: Wednesday, 23 September
11.00 Uhr - 17.00 Uhr
STUDY TOURS AND WORKSHOP (for more information see our Full Conference PDF)
R1_Zurich: BBB Bahnhof – Bahnhofstrasse – Bellevue
For first-time participants. Visits, talks and lunch
Guide: Peter Kern
R2_Zurich: Main Stations Become Shopping Malls
For first-time participants & repeaters. Visits, talks and lunch
Guide: Peter Herzog
---
11.00 Uhr - 17.00 Uhr
James Hacon, MD, Elliotts & Tom Weaver, CEO, Flypay
W_Workshop: Digital Marketing
Everything restaurateurs need to know. Open also for non-summit participants
---
20.00 Uhr
Get-together
Loft Five, Europaallee 15, 8004 Zurich
Conference Day 1: Thursday, 24 September
10.00 Uhr
Public transfers, coffee & co.
---
11:00 Uhr
Gretel Weiss, David Bosshart
Welcome & Intro on Behalf of the Organizers
---
11.10 Uhr
David Bosshart, GDI Gottlieb Duttweiler Institute
Flesh Versus Silicon Chip
The Human in the Future Technological World: Will the Machine always Win?
---
11.50 Uhr
Gretel Weiss, FoodService Europe & ME
Europe's Top 100 Restaurant Operators
New Ranking and Analysis: New Taste, New Brands, New Trends
---
12.20 Uhr
Lunch
---
13.30 Uhr
Marius Robles, Re-Imagine Food
The Internet of Food
Disruptive Technologies and Start-ups: Smart Tools, Smart Foods, Smart Consumers
---
14.10 Uhr
Lionel Tiger, Rutgers University
The Evolution of Pleasure
Eating Through Time: Men, Women, Food, Sex, Appetites
---
14.50 Uhr
Break
---
15.20 Uhr
HOT CONCEPTS ON STAGE
Gregory Marciano, Sushi Shop/France
Capturing the Consumer with Take-away and Delivery
Rod McKie, Welcome Break/UK
Managing the Brand Portfolio that Travellers Crave
---
16.30 Uhr
Break
---
17.00 Uhr
Chris Muller, Boston University
The New Consumer Battleground – Convenience
Where We Eat, How We Eat & Why You Must Anticipate Change
---
17.40 Uhr
Ståle Økland, Domene Fem
Rock'n'Roll Is Here to Staye
The Surprising Things Managers Can Learn from Rockbands: Leadership, Branding, Loyalty
---
19.00 Uhr
Dinner Party
Boat Cruise on the Lake of Zurich
Catering by Marché International
---
22.00 Uhr
Return to Lake Side
---
22.00 Uhr
Return to City
Night Cup at Quaglinos / Hotel Europe, Dufourstrasse 4, quaglinos.ch
Walking distance to hotels and main station
Conference Day 2: Friday, 25 September
08.00 Uhr
Public transfers, coffee & co.
---
09.00 Uhr
Kjell Nordström, speakersnet ab
Urban Life. The Third Room. Ultramodern Firms.
The New Economic Landscape: The Role of Restaurants
10.00 Uhr
Break
10.30 Uhr
Jochen Pinsker, npd Group
Category Migration and Value Shifts in Foodservice
Country-by-country-Trends in Eating-out: A Look Inside the Consumer Household
---
11.00 Uhr
Henry McGovern, AmRest & Mert Askin, Azadea Group
Views from East & West – The Operator's Perspective
Growing Market Trends: Today's Opportunities and Challenges
---
11.40 Uhr
Break
Marc Kreder, Subway
Sandwiches Conquer the World
The Remarkable Growth of a Simple System: Adapting to European Cultures and Lifestyles
---
12.40 Uhr
Andy Holzer
Insight Without Seeing
Vision from a Blind Mountain Climber: What Keeps Us from Reaching Our Potential
---
13.40 Uhr
Christopher C. Muller, Boston University
The Road Ahead
Final Conclusions
---
14.00 Uhr
Lunch & goodbye drink
---
15.00 Uhr
End of Conference
Bus service to the airport and Zurich main station
Date
24 September - 25 September 2015
Further
Language
English (simultaneous translation into German)
Hosting partners
FoodService Europe & Middle East
Leading B2B magazine for the multinational restaurant industry, published by dfv media group in Frankfurt/Germany. The company owns over 90 titles (including "Lebensmittel Zeitung") covering 12 sectors with a focus on food and foodservice.
Gretel Weiss
FoodService Europe & Middle East
Phone +49 69 75 95 15 11
Email: gretel.weiss@dfv.de
www.food-service-europe.com 
Boston University School of Hospitality
One of the very few hospitality management programs located in highly selective private universities in the USA. The School offers a comprehensive four-year baccalaureate degree, customized executive education courses and conducts applied research for the entire range of hospitality segments.
Chris Muller
Boston University School of Hospitality Administration
Phone: +1 617 353 0932
Email: cmuller@bu.edu
www.bu.edu/hospitality 

GDI Gottlieb Duttweiler Institute
European Institute for Economic and Social Studies, is focusing on retailing and the service industry. Main activities: congresses, seminars, consumer and management research. For 50 years the independent and future-oriented institute known as the GDI has been developing and providing knowledge and innovative solutions.

David Bosshart, CEO
Phone: +41 44 724 62 01
Email: david.bosshart(at)gdi.ch
Changes in the program
The program is subject to change. Should the event fail to take place, fees will be refunded. Further claims are ruled out.
Cancellation
Cancellations must reach us by 24 August 2015. After this deadline and until 5 whole working days prior to the beginning of the conference, participants will be charged 75% of the fee. The full amount is charged for cancellations thereafter. Naturally, a substitute participant will be welcome.
Hotel accommodations
If you wish to book a hotel please use the link below. 
www.efss.ch/hotels
Transport
Lake Side can be reached from Zurich main station by tram no. 4, stop Fröhlichstrasse, 5 minutes-walk to the venue. From the airport, take S6 or S16 train, stop Tiefenbrunnen, 5 minutes-walk to the venue. Hotel guests: please ask your reception.
Voucher
We will send you a voucher for free transport within Zurich city. It will be valid all 3 days, except for the train ride to the airport. 
All fees have to be paid in advance. Participants registering less than two weeks before the event can pay by credit card only.
Conference
Restaurant companies: 
CHF 2340 (instead of 2600, early-bird price valid until 15 July 2015)
Suppliers/Consultants 
CHF 3375 (instead of 3750, early-bird price valid until 15 July 2015)
Includes documentation, extensive download area, all meals, refreshments, transfers, get-together and dinner party (VAT incl.). 
Restaurant study tours
CHF 520 
Includes guide, transfers and refreshments. Numbers are limited. Consideration according to registration date.
Workshops
CHF 580 
Includes all material, food & drinks. Open also for non-Summit participants.

About the European Foodservice Summit
The Summit is the number one European platform for the restaurant industry. Issues that are discussed are trendsetting and on tomorrow's agenda. Together with Boston University and FoodsService Europe & Middle East, the GDI has created a think tank to analyze the most important changes in the industry as well as an annual forum that takes place in September each year. Participants are industry leaders who shape the European restaurant landscape for the future.
19th European Foodservice Summit

Innovative Restaurants, Thriving Cities, and Human Happiness

Vorherig
Nächste
Datum & Uhrzeit
Donnerstag
24. September 2015
Start -
11:00
Freitag
25. September 2015
Ende -
15:00
Europe/Zurich
Ort
GDI Gottlieb Duttweiler Institute
Langhaldenstrasse 21
8803 Rüschlikon
Schweiz
Wegbeschreibung
Kontakt
GDI Gottlieb Duttweiler Institute, Aline Baumann