Statusfaction (PDF), 2008, e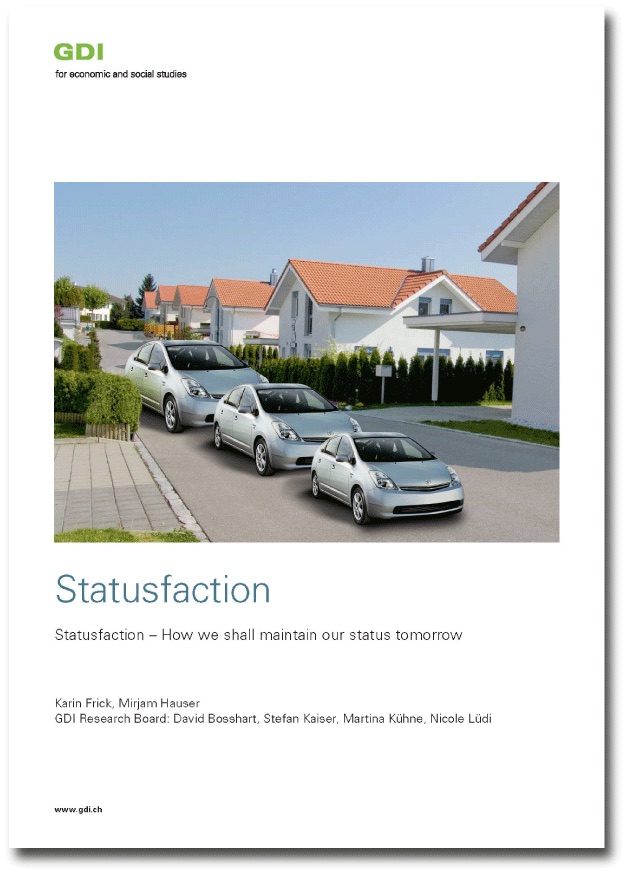 Statusfaction (PDF), 2008, e
How we shall maintain our status tomorrow
Authors: Karin Frick, Mirjam Hauser
GDI Research Board: David Bosshart, Stefan Kaiser, Martina Kühne, Nicole Lüdi
GDI Study No. 28,
Languages: German, English
2008
Statusfaction
How we shall maintain our status tomorrow
What does status mean today?
How is status reflected in consumer behaviour and a competitive environment?
Why is discrimination becoming chic?
Over the last few decades hierarchies have evened out and differences between top and bottom have become less visible. However, this egalitarian trend seems to have reached its zenith: developments in society and in the market place indicate that the different levels in society are drifting further apart, differences are again on the increase and there are even new social classes emerging. Social competitiveness is becoming more acute.
Anyone achieving a particular status today or tomorrow will savour it to the full – opportunities to do so are as plentiful and numerous as never before, and innovative minds are constantly creating new incentives and products to cater for 'statusfaction', that good feeling that status brings.
The results of the GDI study make it clear that the status-related markets are becoming increasingly important in Germany and Switzerland.